Smalls SAL. Yay, another successful Smalls month!
Last month I stitched Colin, this month I stitched Harry. Here he is, levitating slightly - yep, I miscounted!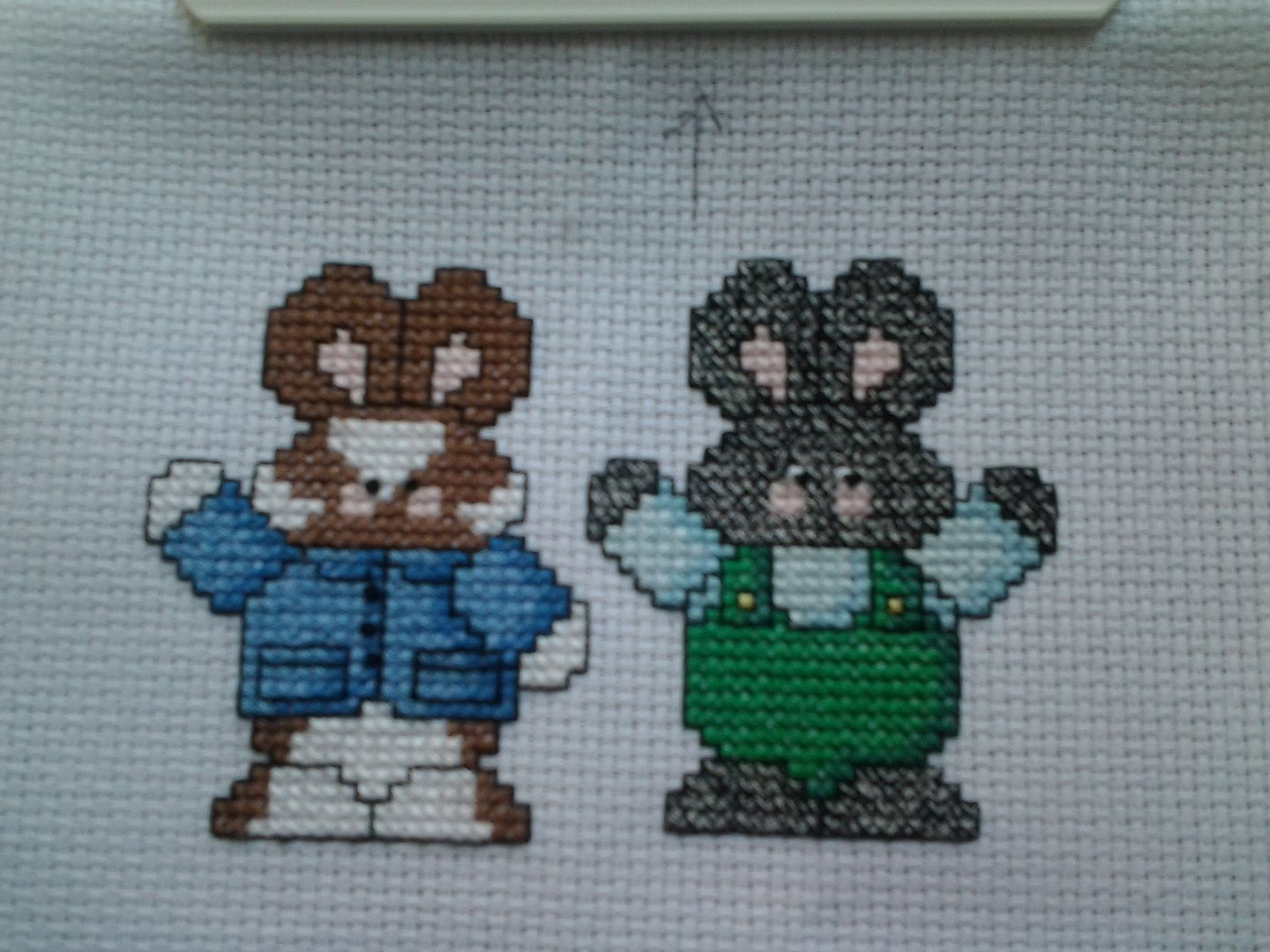 Harry is a black bunny with a few patches of white on his face and underneath. I didn't want to stitch him in black as I thought it would be too much, so I used 1 strand of black and 1 of silver. He's 6 now and he is starting to go grey!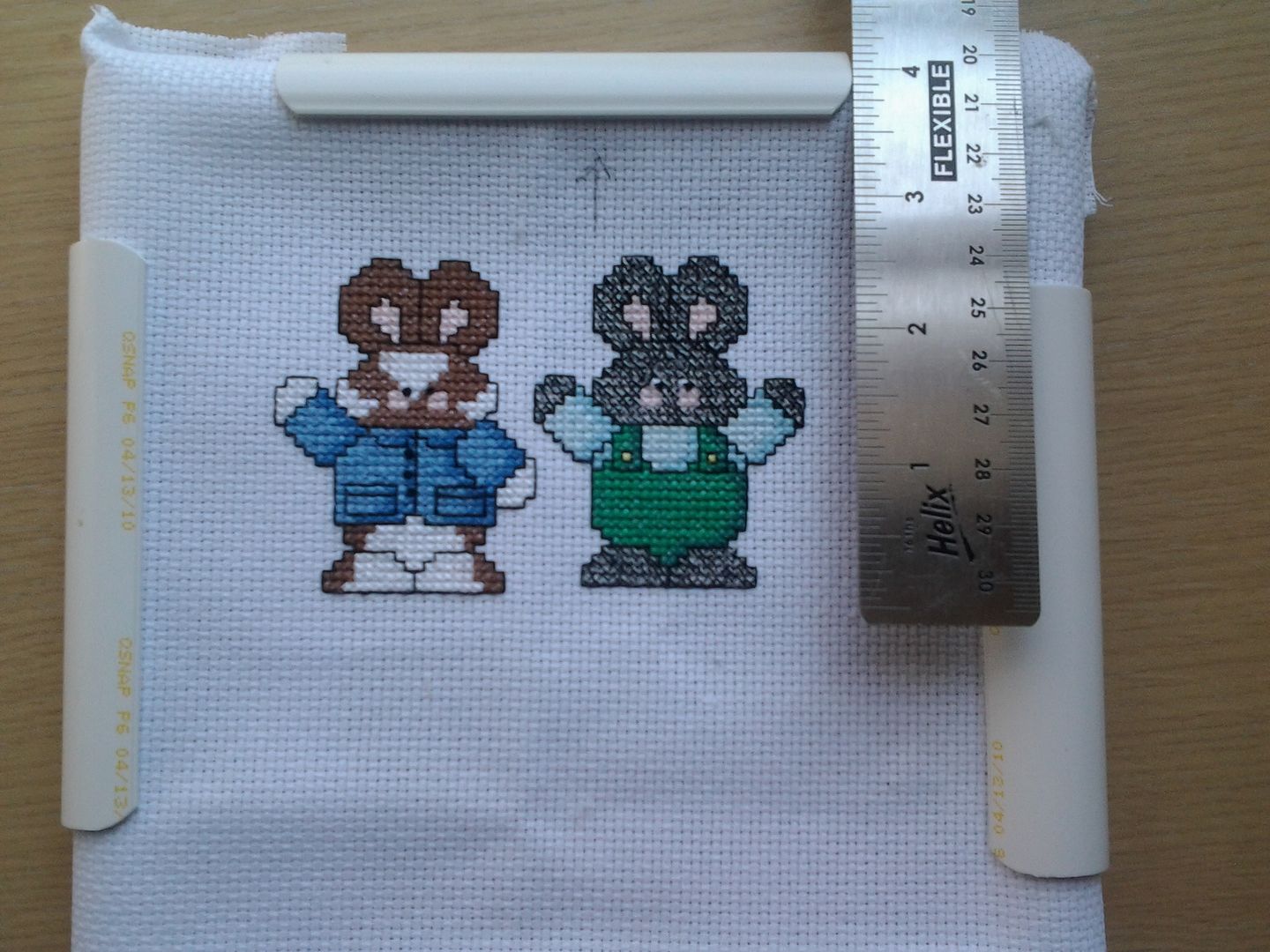 I had a bit of trouble with his face, I did a triangle of white to start with as I was afraid his eyes wouldn't stand out. It looked terrible, so I unpicked and carried on as I'd done for the rest of him, just leaving 1 square of white for his eyes.
These little fellas are just 3". On to the girls next! Should I make them levitate?
Related Posts
Smalls SAL April
Smalls SAL February
Smalls SAL January