The lovely folk at G
MC sent me another book to review. If you usually click away from my reviews, I do always make something from the book, there are photos further down.
The book this time was
The Art of Beaded Beads
Before we go any further, the disclaimers. I was sent the book for free to review but I was not told what to say and all opinions are 100% my own. I didn't receive any monetary compensation. Links in this post, as with all my book posts, are affiliated. If you click over and buy something, I get a few pence towards an Amazon voucher.
This is a lovely book. I'd wanted to try beaded beads for a while and thought they'd be hard, but they're not. The book opens with an introduction to beaded beads, a section on materials and then several pages on beadweaving basics before moving on to the 40 patterns.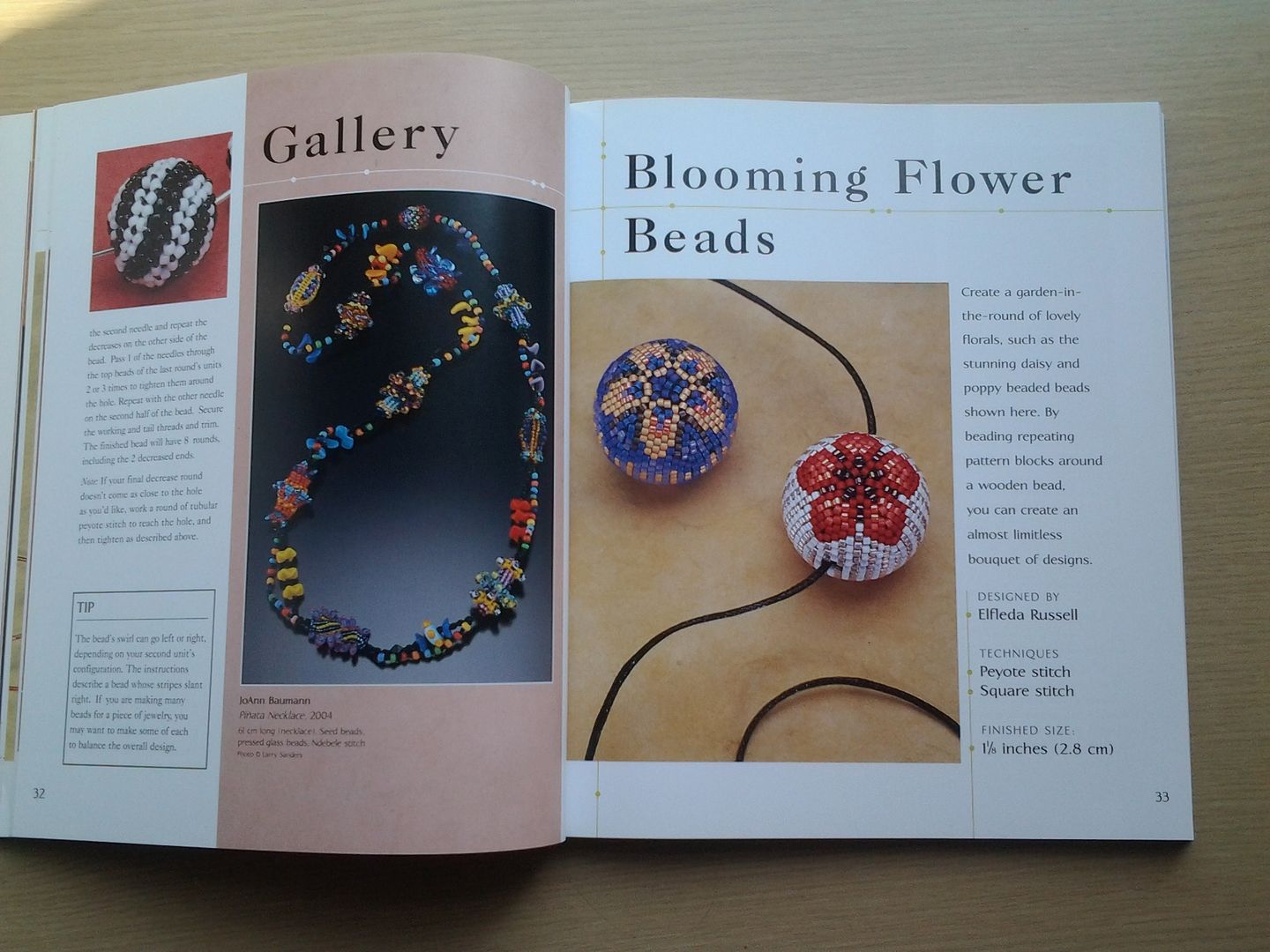 Some, like the beads above, are beaded around a core bead, others are made from scratch. Each project has a clear list of what's required, the finished size and the beadweaving stitches used. There are also plenty of Gallery shots, like the one above, showing what can be done with beaded beads.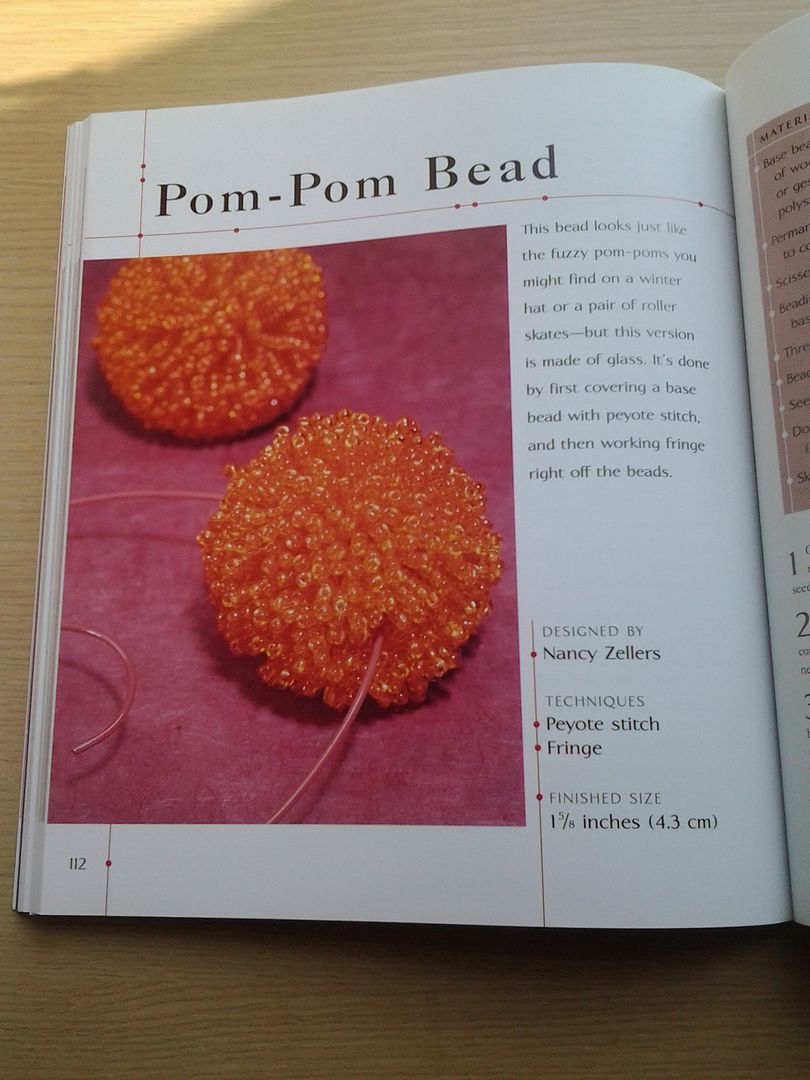 Each project has step by step instructions and clear diagrams. I found them really easy to follow. And, as I said, there are 40 projects in this book!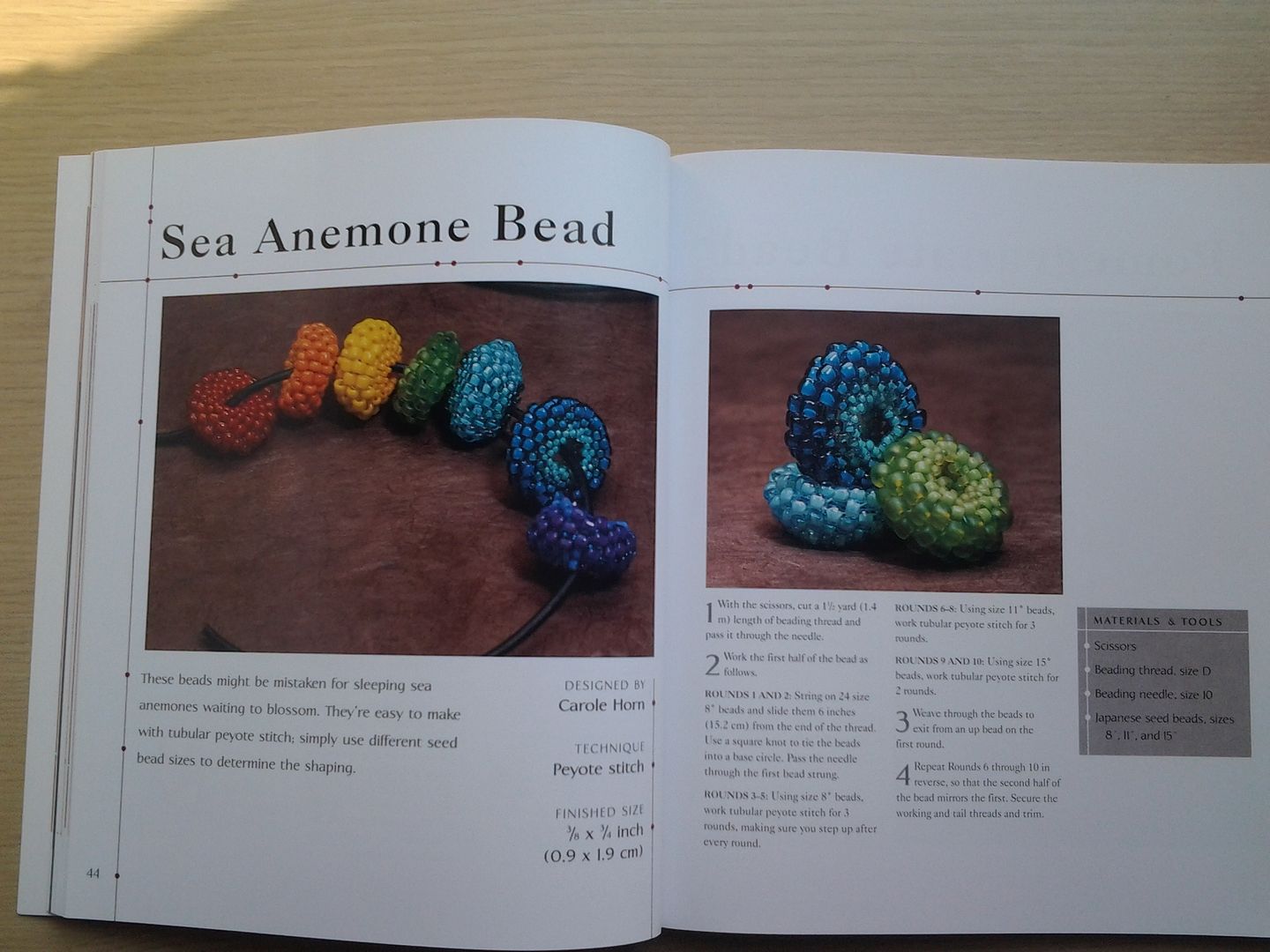 The one above is my favourite, it uses 3 different sized beads. I'm going to have a crack at this one.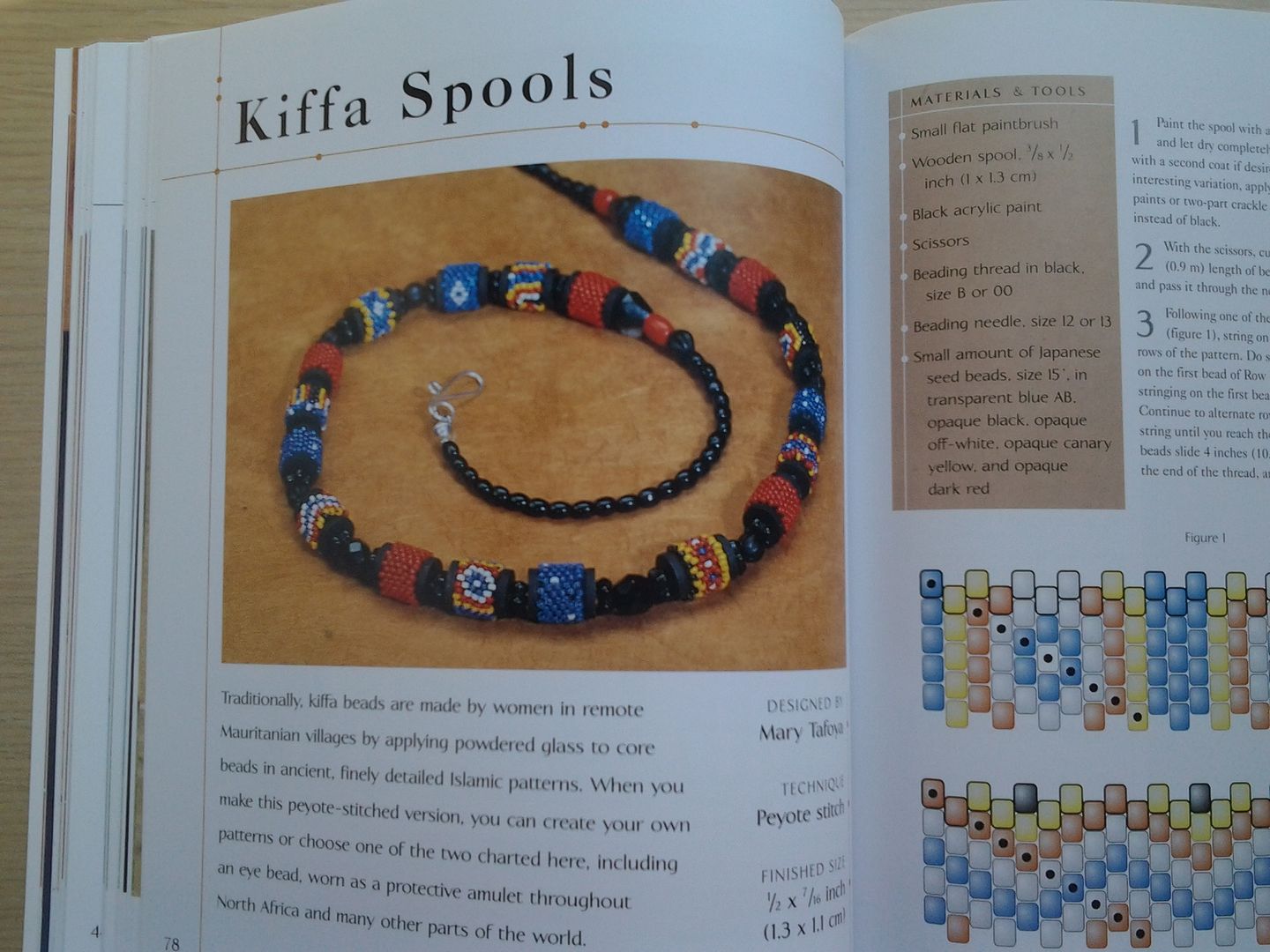 There are also a few projects woven around a mini spool! I've got some upstairs, I just need to check they're the right size as I love these beads.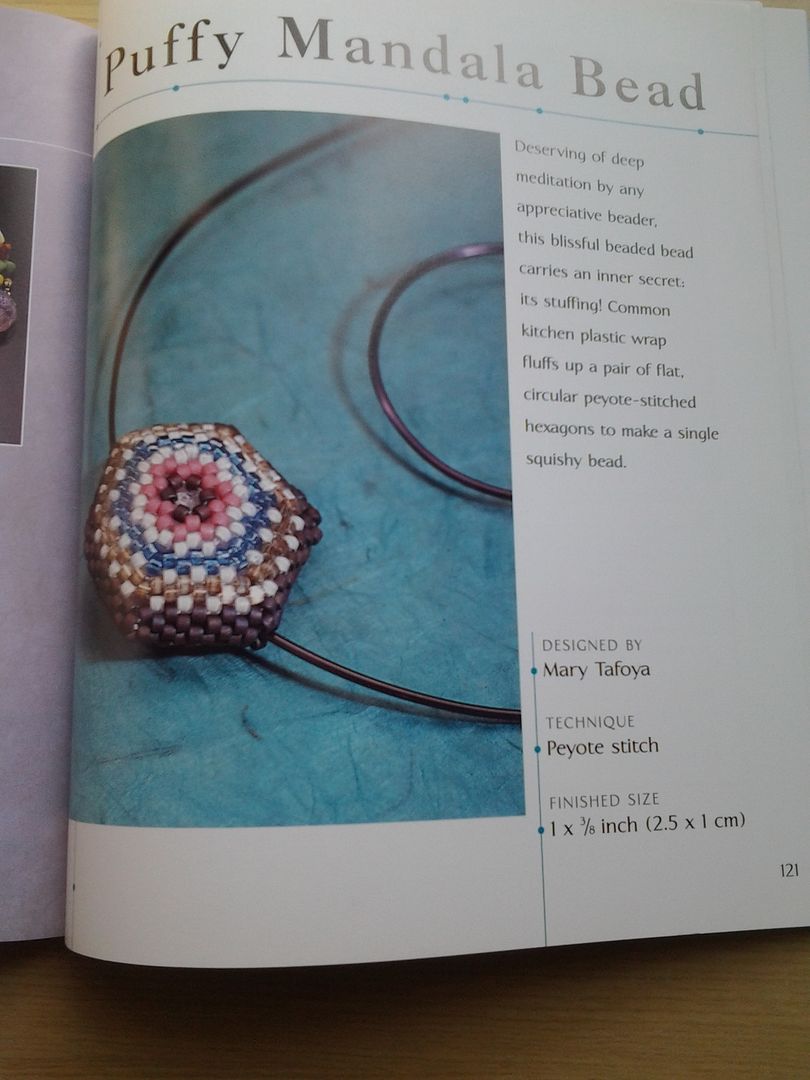 This is the project I had a go at - the Puffy Mandala Bead. The instructions were clear and easy to follow. I have done some bead weaving, but I'd consider myself a beginner so this book is very accessible. However, I wouldn't recommend it for someone who'd never done any beadweaving. I'd learn to do a few stitches before trying projects from this book.
I could NOT get a photo of my finished bead. The light was wrong, the camera didn't want to zoom in that far...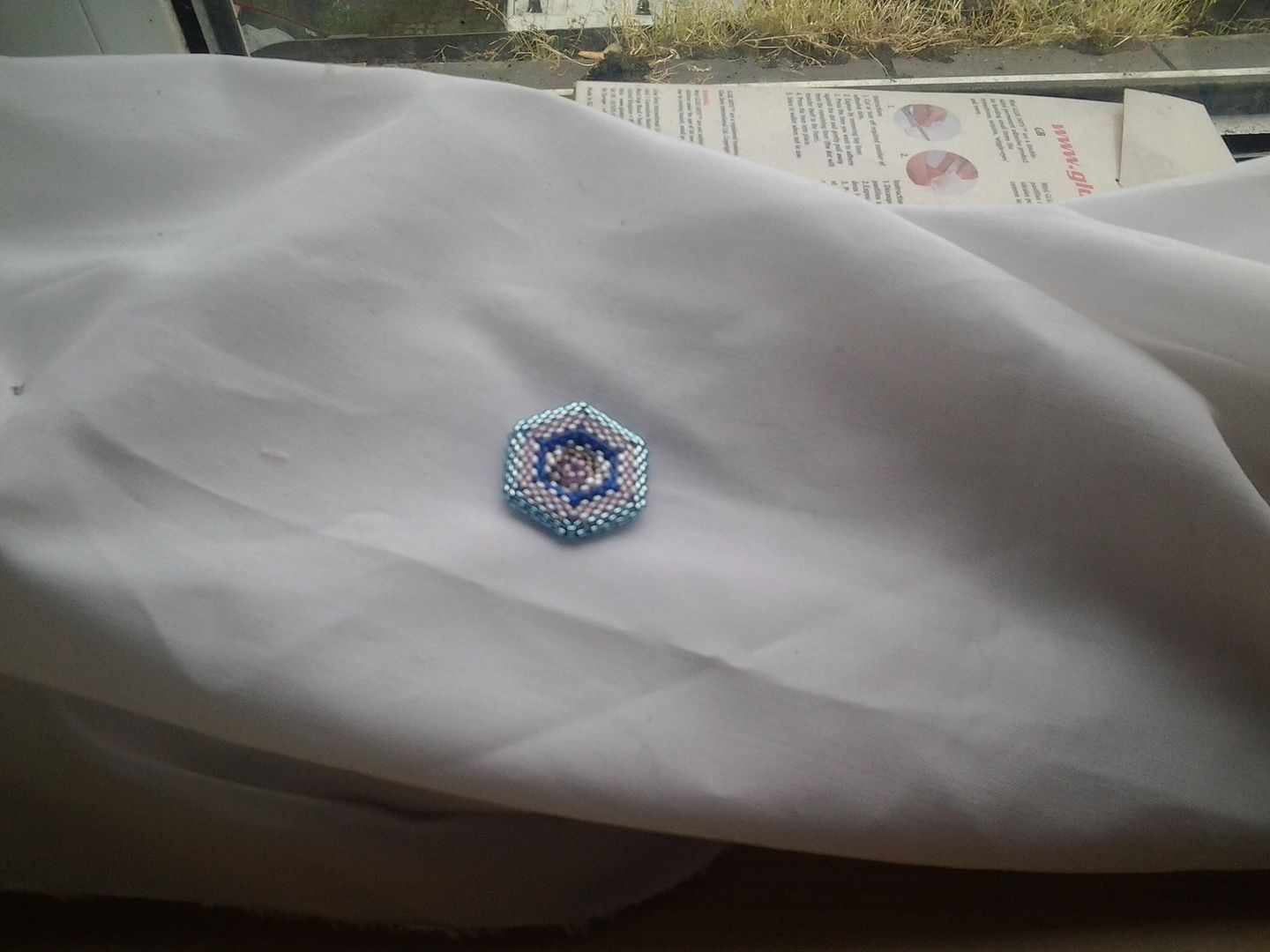 See? Crap photos... The beads are delicas. Mine isn't puffy as I ignored the bit about stuffing the bead. Why do I always think I know best?!?
Book Information
Paperback: 144 pages
Publisher: Lark (7 Jun 2010)
Language: English
ISBN-10: 160059588X
ISBN-13: 978-1600595882
Product Dimensions: 25.4 x 21.6 x 0.9 cm
Disclaimer:

I was given a review copy of the book by GMC however this review and all opinions are 100% my own, I was not told what to say. Amazon links are affiliate links.