At the Stitching and Knitting show at Harrogate last year, I bought quite a lot of strips of fabric panels. I thought they would be ideal for baby books, or for cards. Turns out I bought a lot more of them than I thought! I frog-loving friends birthday prompted me into action.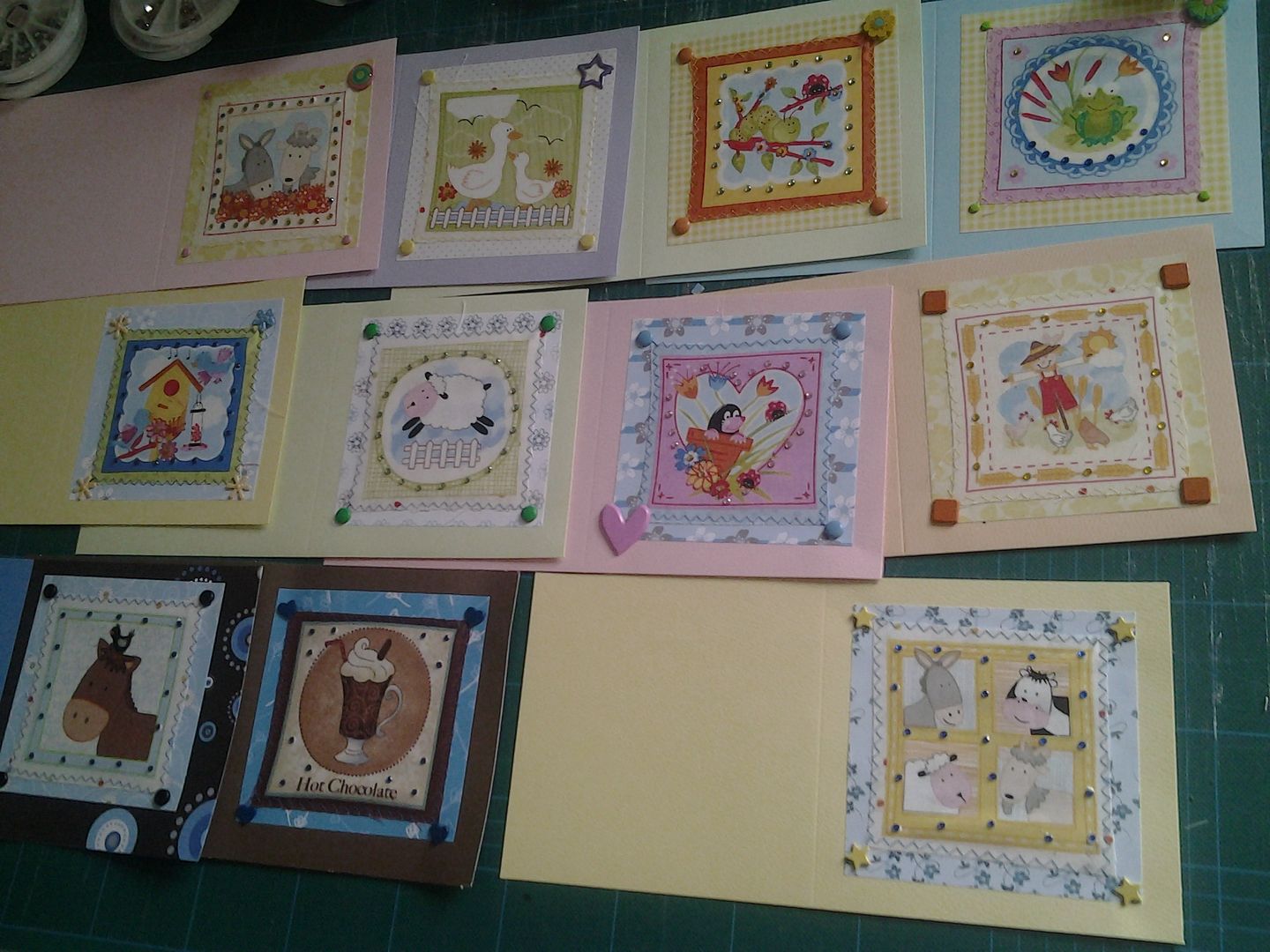 I simply cut the panels out, layered them onto patterned paper and stitched with a wide zig-zag on my machine. I then stuck them to square card blanks and decorated with brads and little gems.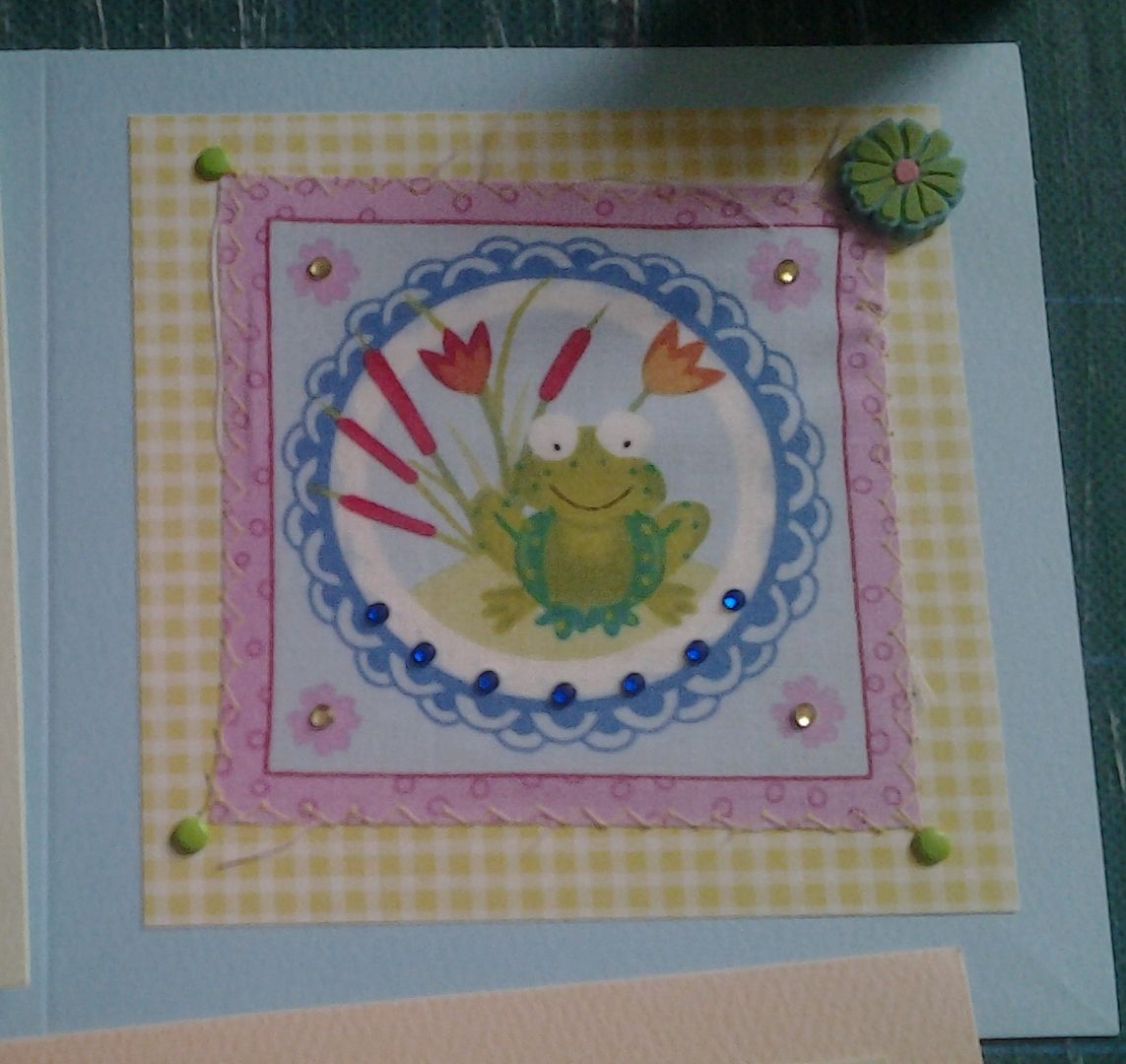 My mum made a load of Christmas cards one year like this. Later on she was laughing at me for changing my sewing machine needle. I asked why and she said she'd changed hers exactly once, that was when the existing one broke. So she sews fabric and paper, all with the same needle... it's a wonder it stitches at all!
I've got quite a few panels like the Hot Chocolate one above but with different kinds of coffee. I am intending to make them into little spill mats for inside my coffee machine. That coffee machine really is a messy bugger, but I love it with my life!
Now I just need to make an effort to remember people's birthdays!