The lovely folk at GMC sent me another book to review. This time it was a book that's been on my wish list for a while Shrink! Shrank! Shrunk!
Before we go any further, the disclaimers. I was sent the book for free to review but I was not told what to say and all opinions are 100% my own. I didn't receive any monetary compensation. Links in this post, as with all my book posts, are affiliated. If you click over and buy something, I get a few pence towards an Amazon voucher.
I have used shrink plastic before (I believe it's called "Shrinky Dinks" in the US), as a child, and more recently at a mixed media class. I wanted to try it out a bit more and this book gave me the perfect opportunity.

The book starts with a few pages of basics. The different kinds of shrink plastic available and some tips on using it. Then it moves straight on to the projects.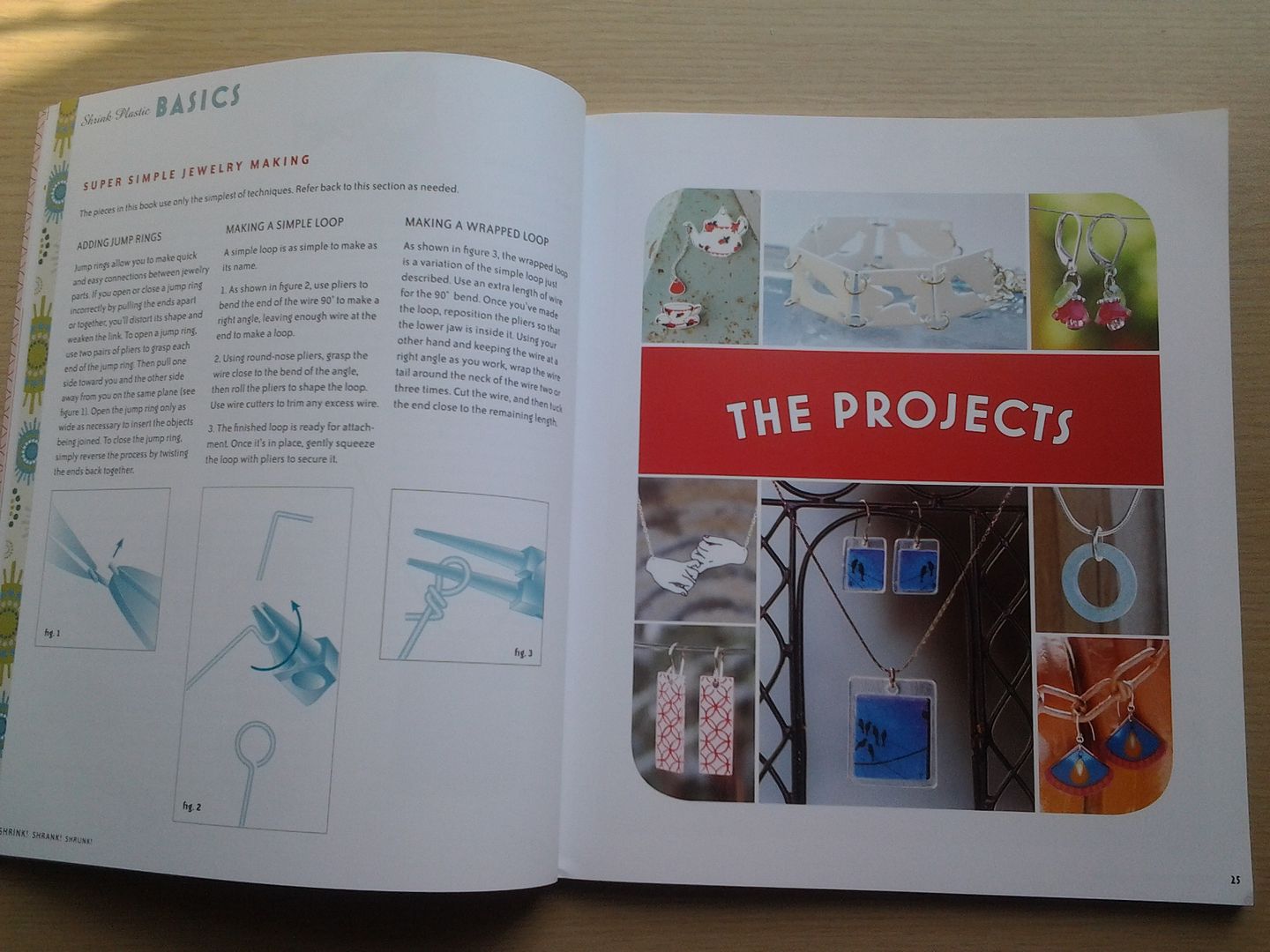 There are 31 projects in the book. All the templates are printed full size at the end of the book - bonus points, I much prefer full sized templates to having to enlarge them. All the projects are jewellery items, though papercrafters could find a use for them on their cards and scrapbook layouts.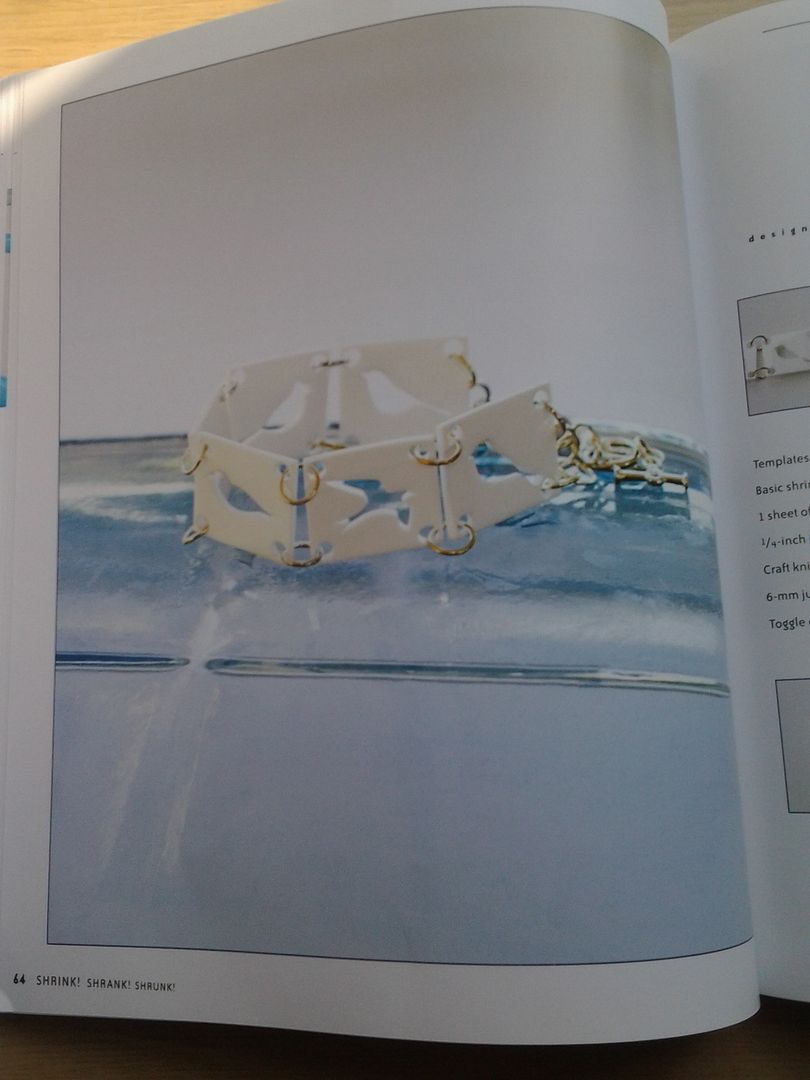 There are bracelets, rings, necklaces, earrings and brooches. I love the bracelet above, I will have to find a simple bunny silhouette and make my own version.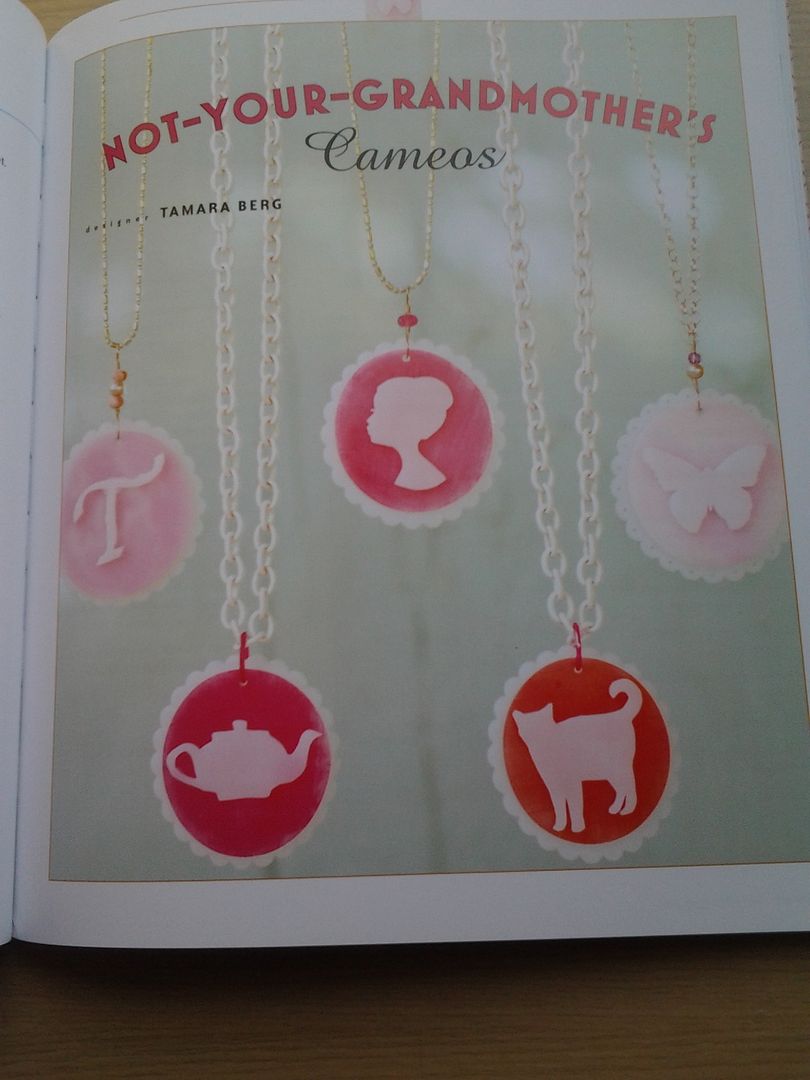 I decided to try Not-Your-Grandmother's Cameos and, for once, didn't use a bunny image! I was taken by the teapot so that was my choice.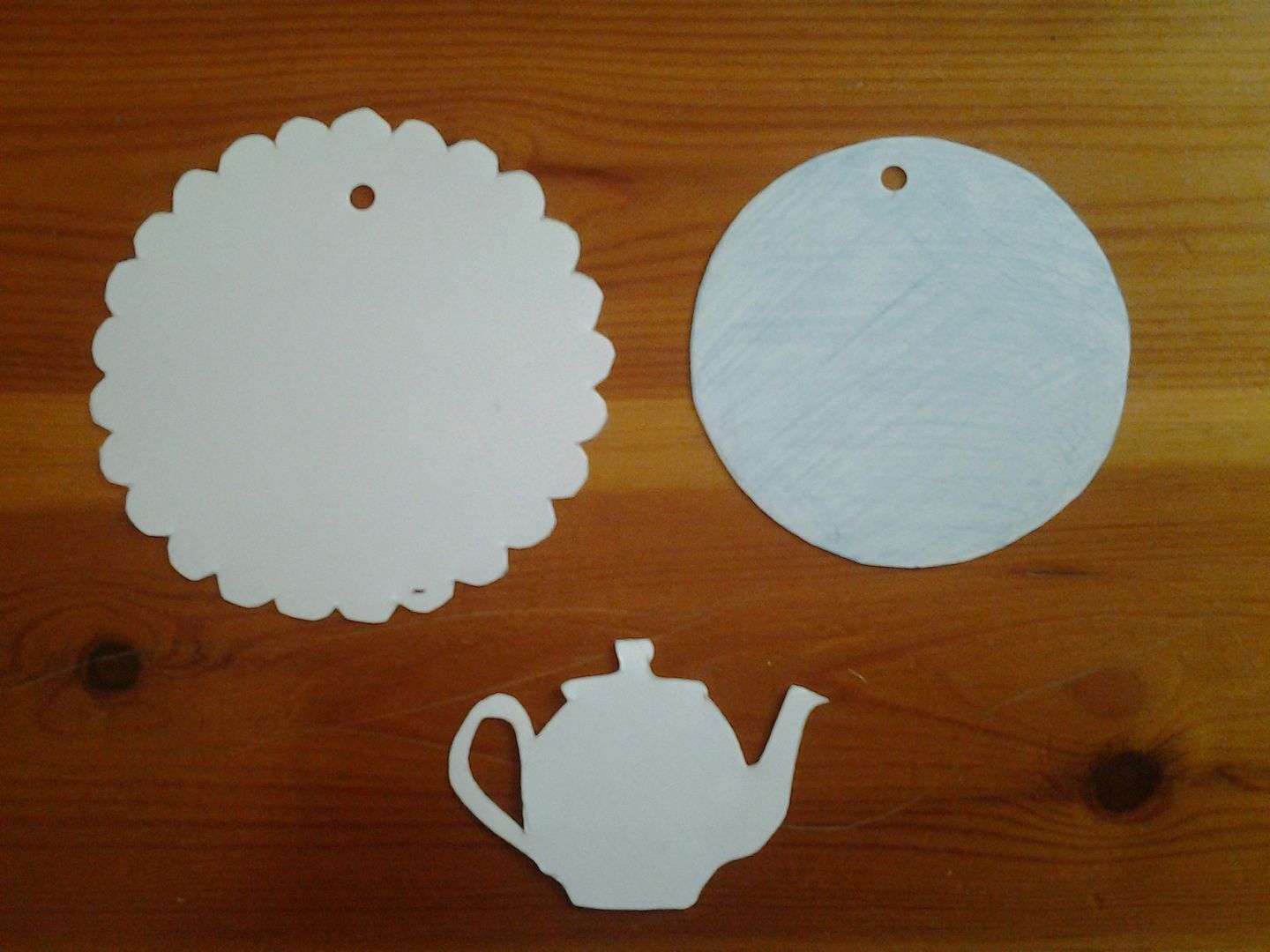 You can use large punches or die cuts if you have them, I didn't have any large enough so traced the templates from the back of the book and cut them out. Be careful cutting as the plastic is quite brittle and can shatter.
In the book marker pens are used to get the deep almost enamel-like colour on the circle. I didn't have any to hand so used pencil crayons. Colours intensify when shrunk which is why you can barely see the colour on the top picture. I think I'd prefer this done in marker pen, I may have to buy some.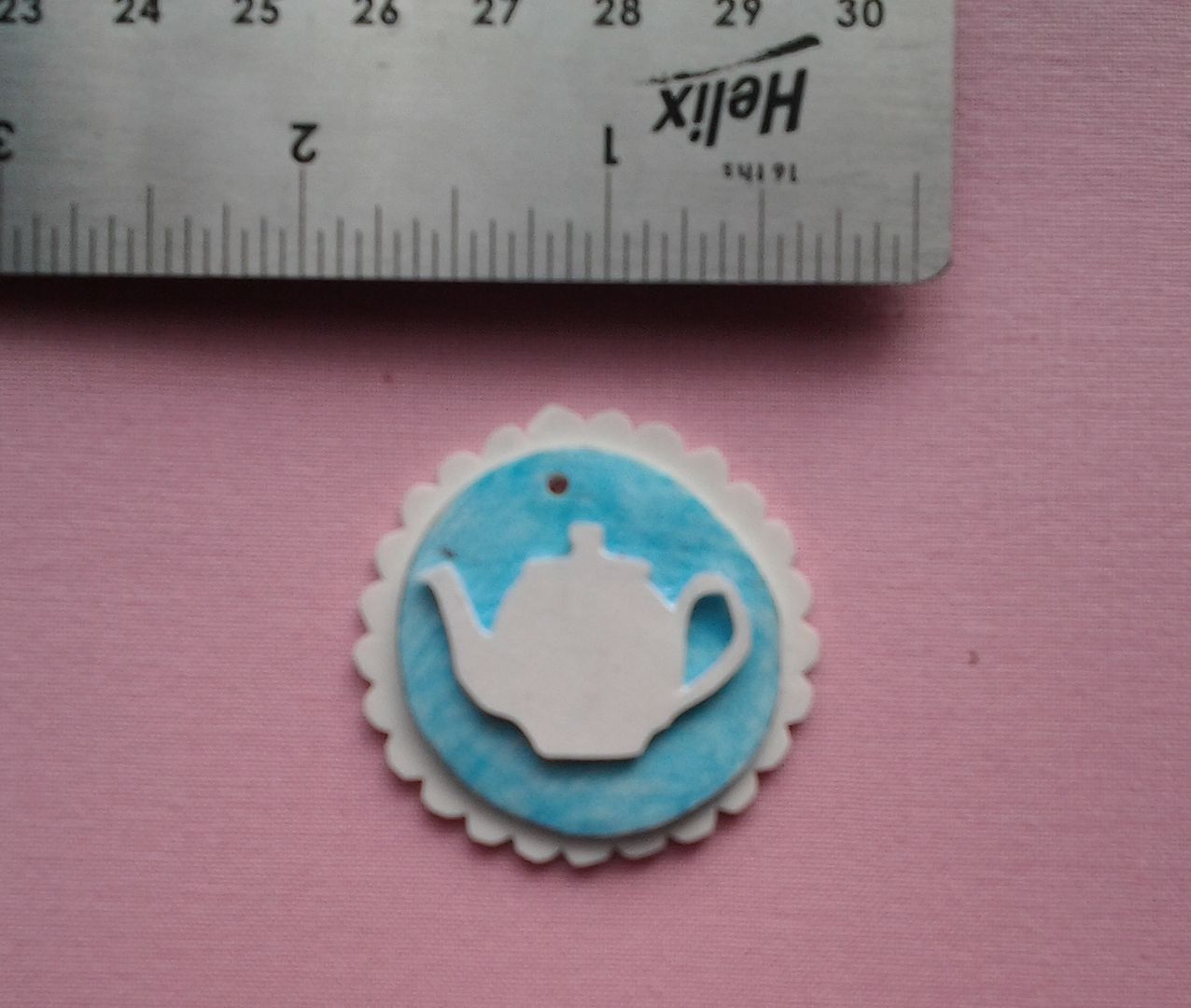 The original template was about 4" (the circle) and shrunk down to about 1.5". I'm going to string this with some beads.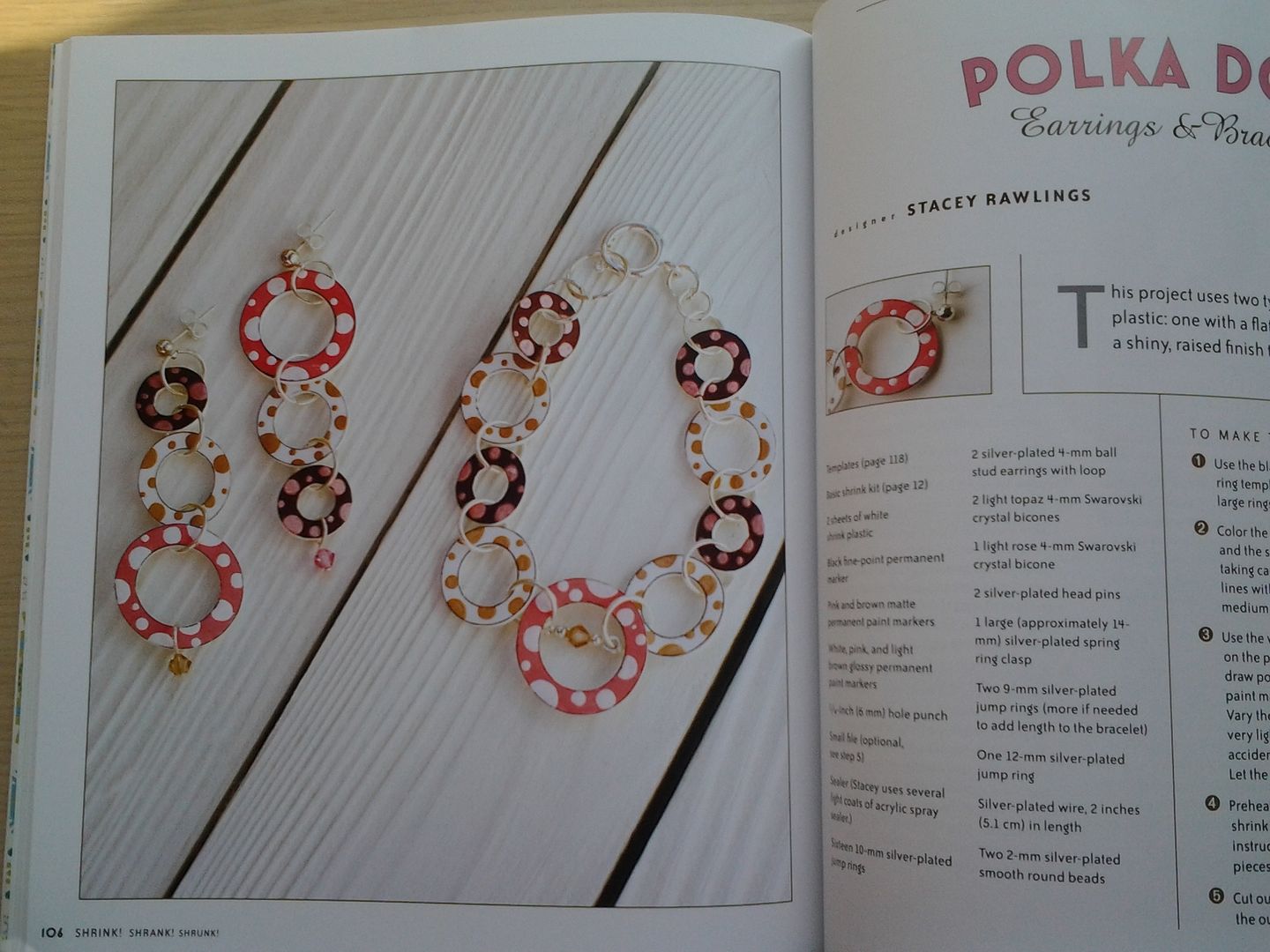 I had intended to have a go at this bracelet as I think it's really funky, but I didn't have any punches big enough and not enough time to cut them all by hand... one day!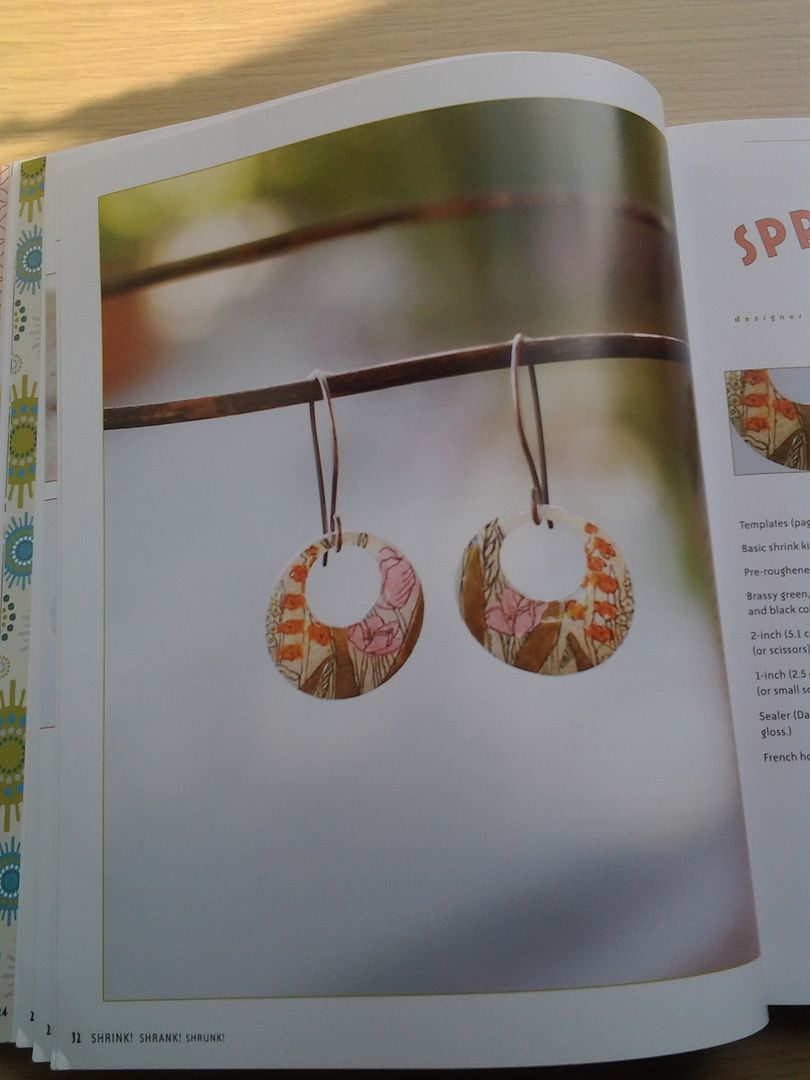 My second project from the book was these earrings. Of course, I wasn't going to make earrings! I thought one would be nice as a pendant. I did this project first so didn't realise quite how much it would shrink.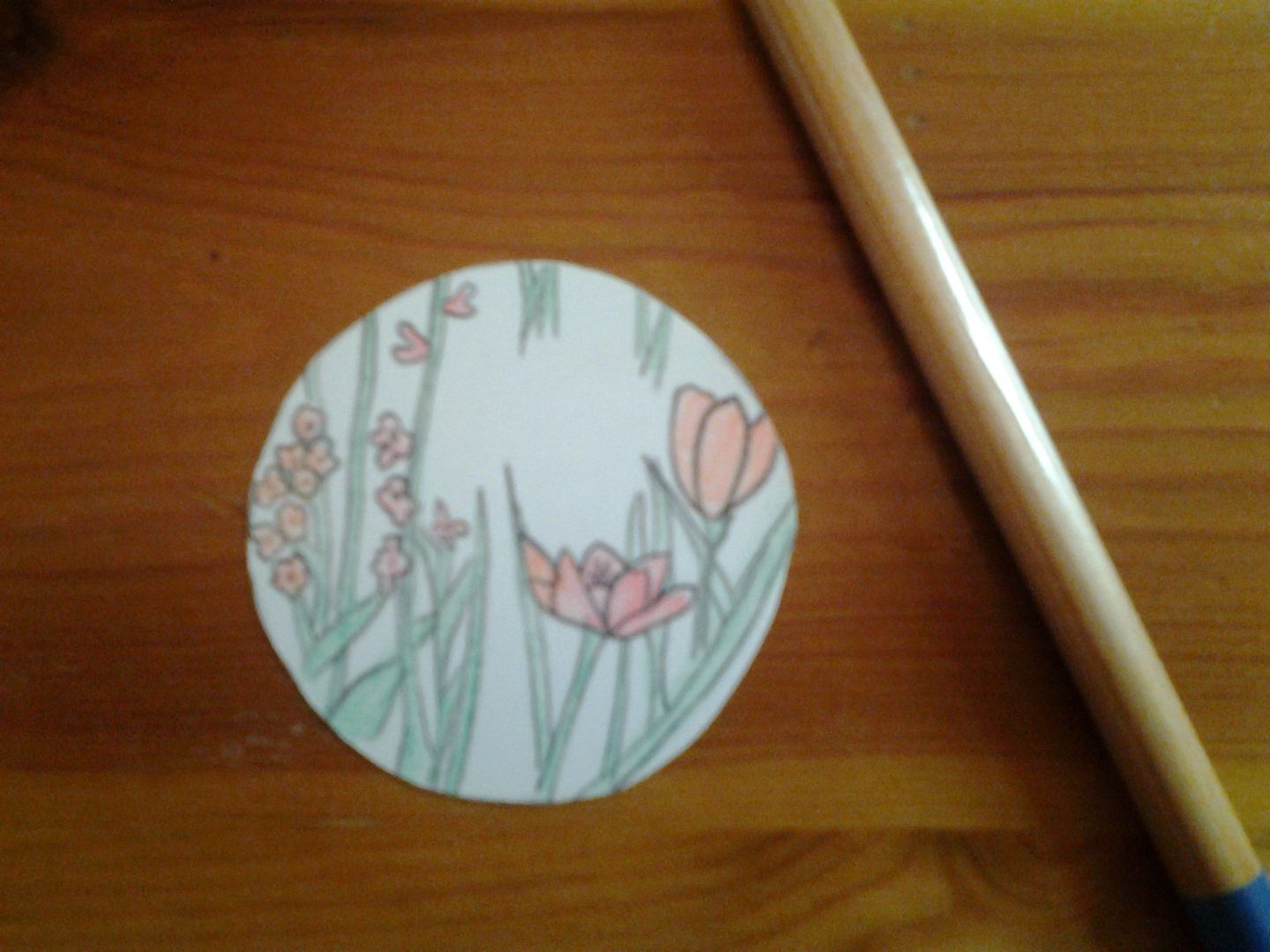 I traced the image and coloured it in lightly.

Once shrunk I covered it with a layer of Glossy Accents to seal the image. I think this is why I couldn't get a picture of it at all, too much shine. I might make a second, turn them into earrings and give them to my aunty.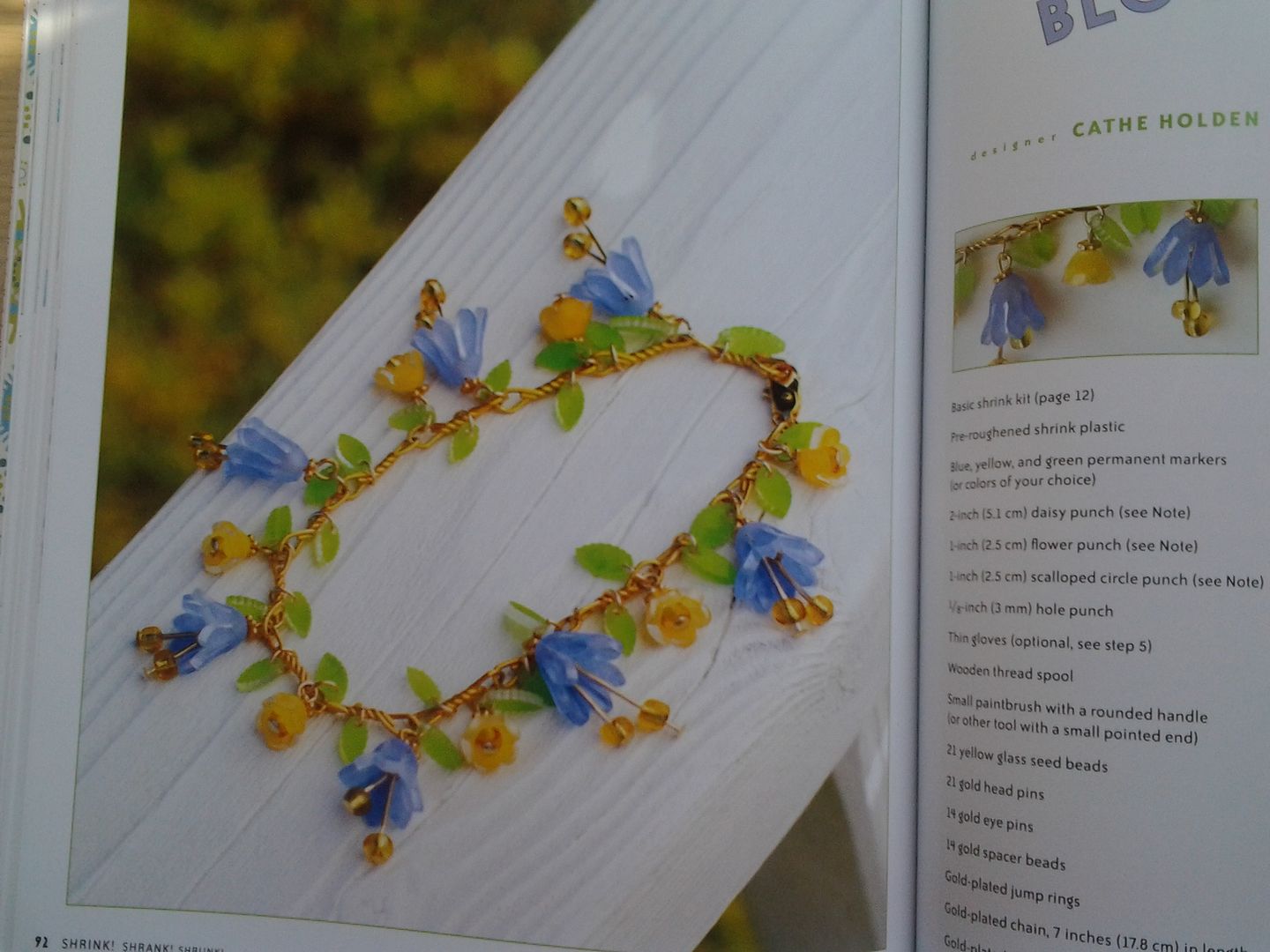 Some of the projects are more difficult. There are rings which of course are curved, and there are 3d flowers such as this one above. Beautiful! I will give this a go later on.
So my opinion on the book? If you fancy a go at shrink plastic but don't have many ideas of your own, this book is ideal. It's also great if you can't draw. A lot of the projects are really quite original and the 3d items are just lovely. The instructions are very well written, I had no trouble following them at all.
Paperback: 128 pages
Publisher: Lark; 1 edition (19 Nov 2012)
Language: English
ISBN-10: 1454703490
ISBN-13: 978-1454703495

Linking up to: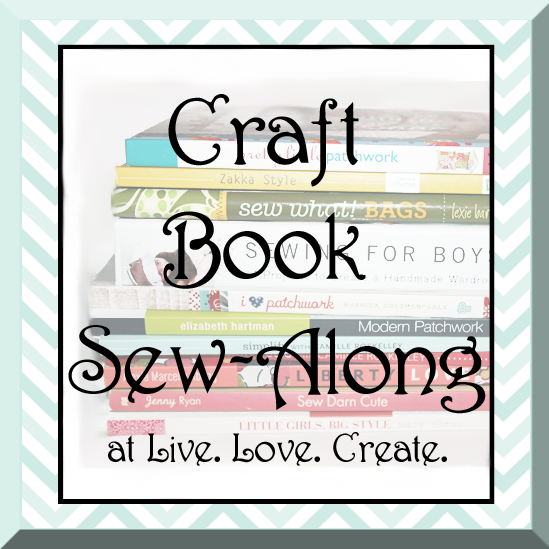 Disclaimer:

I was given a review copy of the book by GMC however this review and all opinions are 100% my own, I was not told what to say. Amazon links are affiliate links.