The beads made in the post were actually made in November. I discovered this post languishing in my drafts... Poor neglected crystal pillows.
They're made from the book
Creative Seed Bead Connections by Teresa Meister. It is a fabulous book and I'd highly recommend it to any beadweavers out there.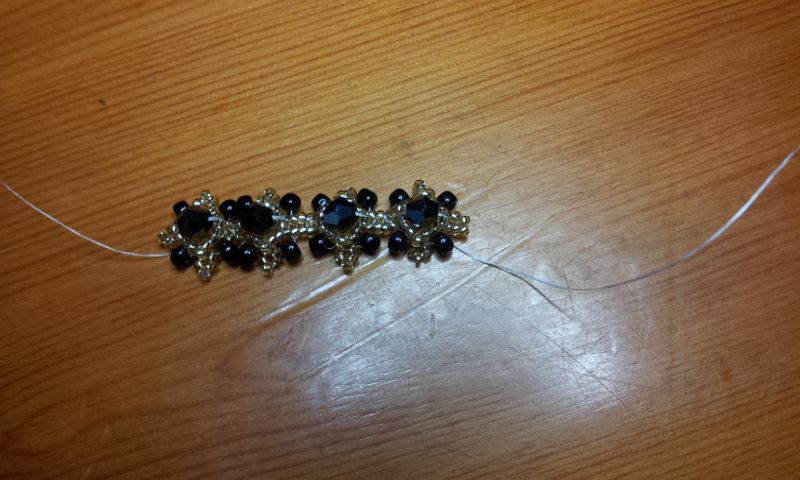 These little components started out life as a little strip, this photo was clearly taken in the middle of the night, in a cave...
This photo could do with cropping, but I have no idea where to find it as I've taken at least a million photos since then (slight exaggeration) and Photobucket is rubbish for finding stuff. Well it is if you never name your photos or categorise them...
I used different combinations of 3mm crystals in black or gold, 8/0 seed beads in gold and 11/0 seed beads in black or gold. I'm actually quite impressed I remembered that 7 months later!
I made four in total. They took me hours. HOURS. Now to make the links to make them in to a necklace... I'll show you the finished piece in another 7 months or so...