I've been improving! OK, so it's a very gentle kind of improving. Sort of following a tutorial improving. But improving is improving. And I'm not talking about improving as in improving, I'm actually saying improving.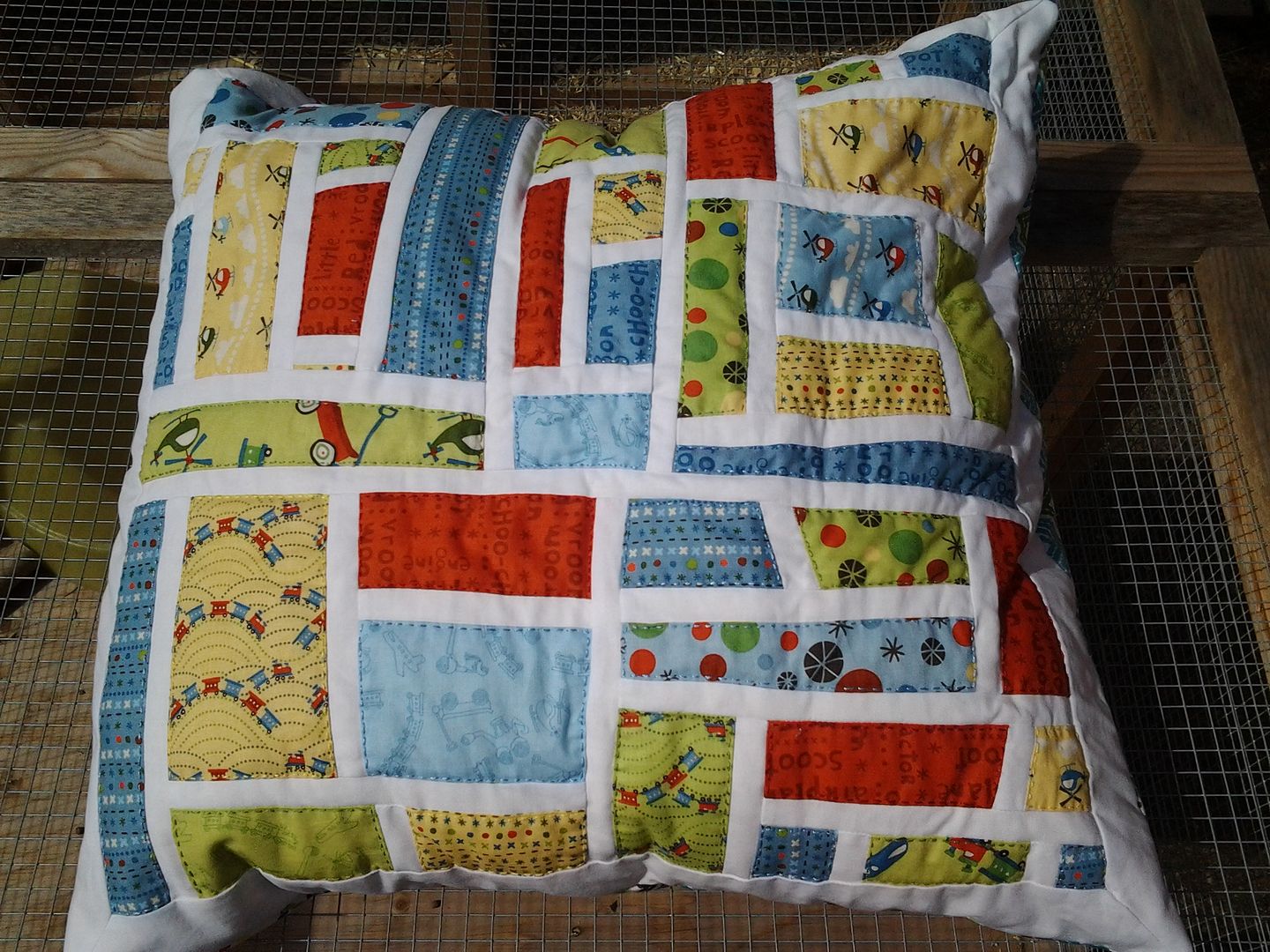 This cushion is made following Mod Mosaic, a free tutorial by Oh Fransson! It's a great wonkilicious tutorial, though I don't do wonk very well, as witnessed by the minimum wonkiness above.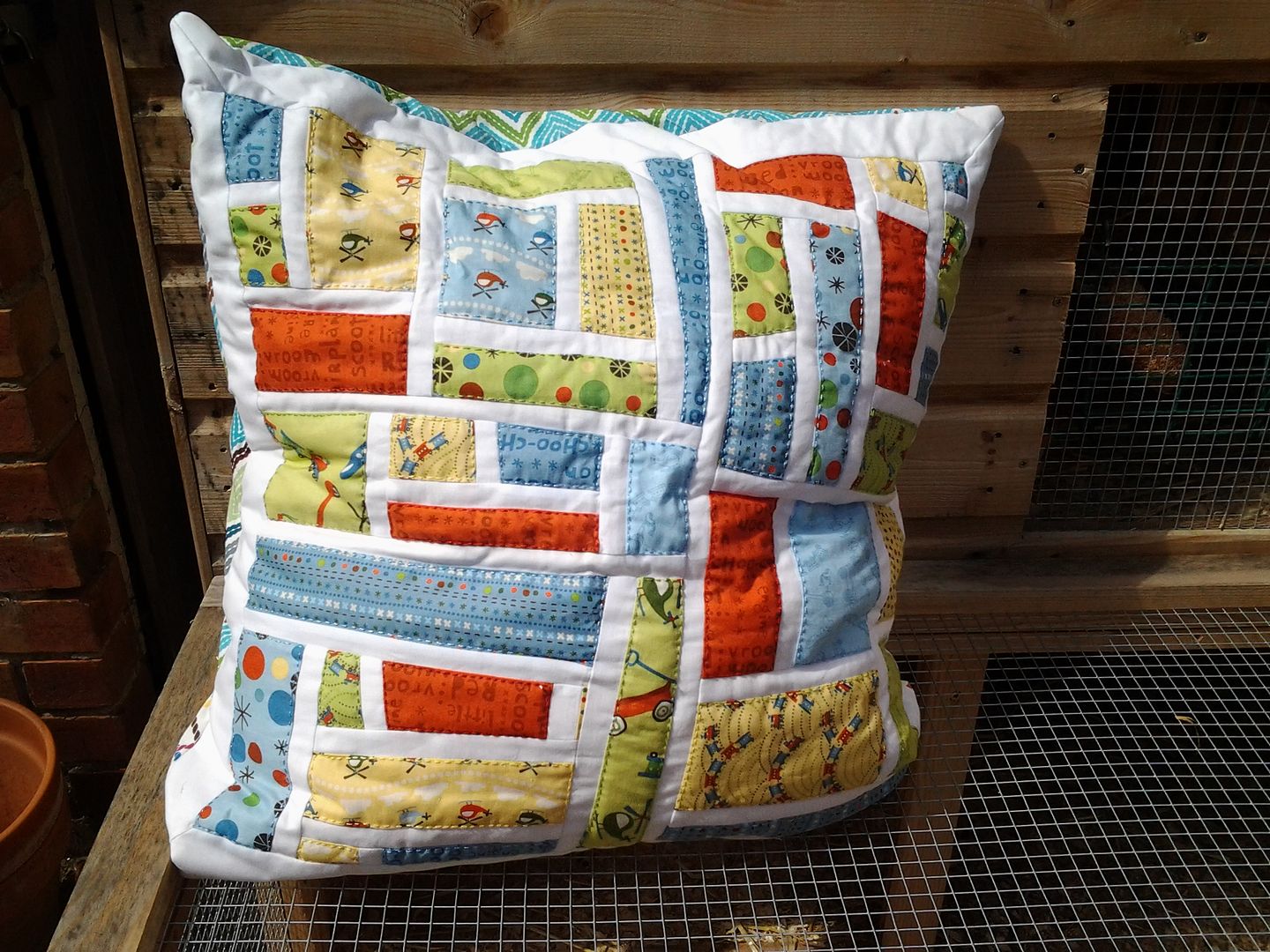 this gigantic cushion was made for Jacob, to go with his quilt, so uses the same Scoot fabrics with white. I talked about the making of this cushion a few weeks ago, saying I was going to use a 20" cushion insert and wanted it to be snug, so had sewn it to 21". Good job I did, when I went to buy the insert, I discovered The Range doesn't sell 20" ones, I had to go for a 22" instead.
I hand quilting inside each piece with Perle 8, wonkily and improvly.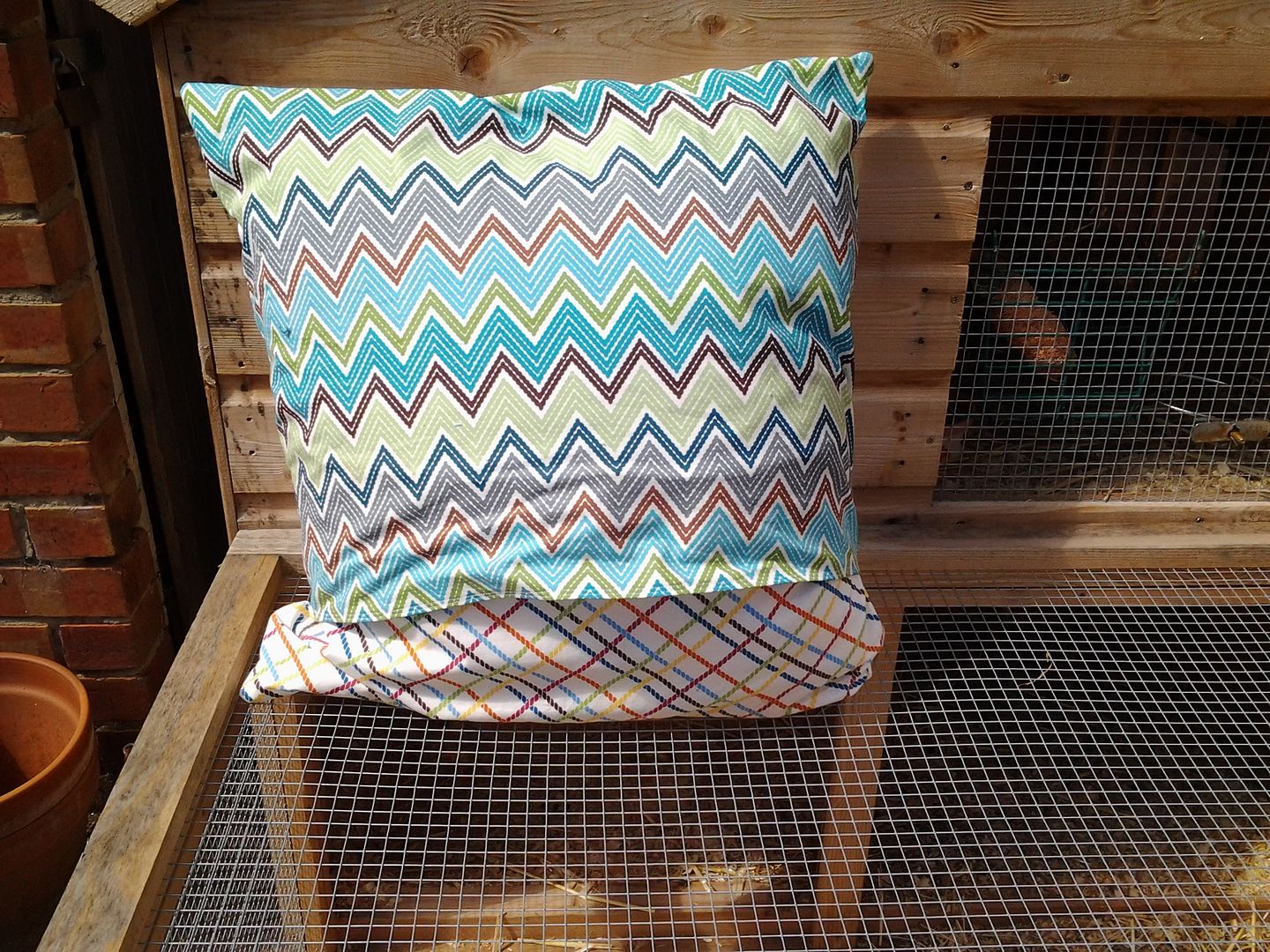 and backed it with whatever I had to hand! Slight miscalculation on the backing front - the whiter fabric was supposed to go over the zig-zag fabric. I can't think in 3d.