Looking for the giveaway? Click here.
I've been working some more on Elizabeth Almond of Blackwork Journey's Save The Stitches blackwork sampler. I have now completed Block 3... wow, watch me go, I'm only about 10 blocks behind!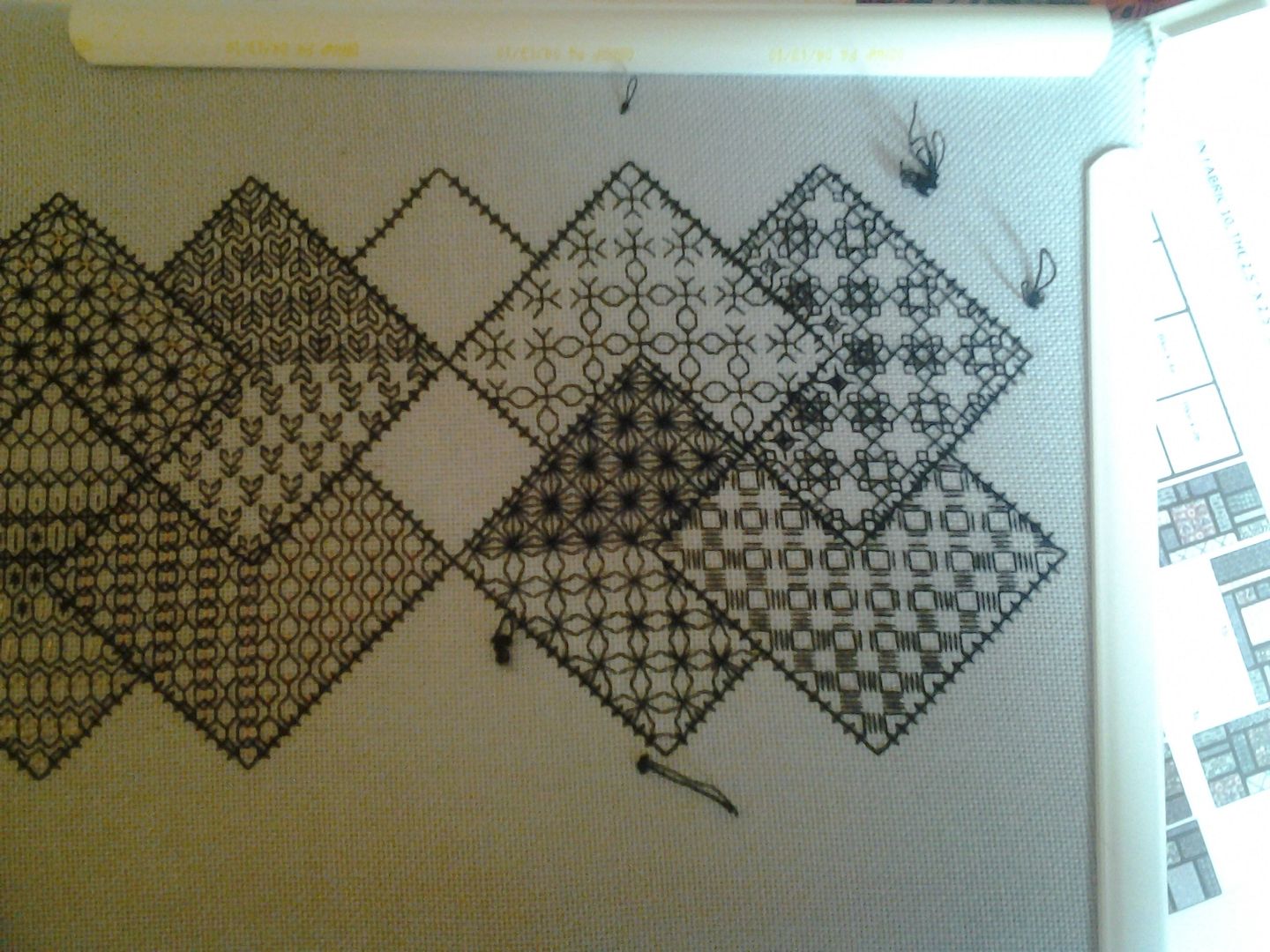 Block 3 is the two empty squares and the 4 to the right of it. The top right square was really confusing! As you can see, I didn't crop this photo very well and you can see the print out for my Cuzco quilt to the right.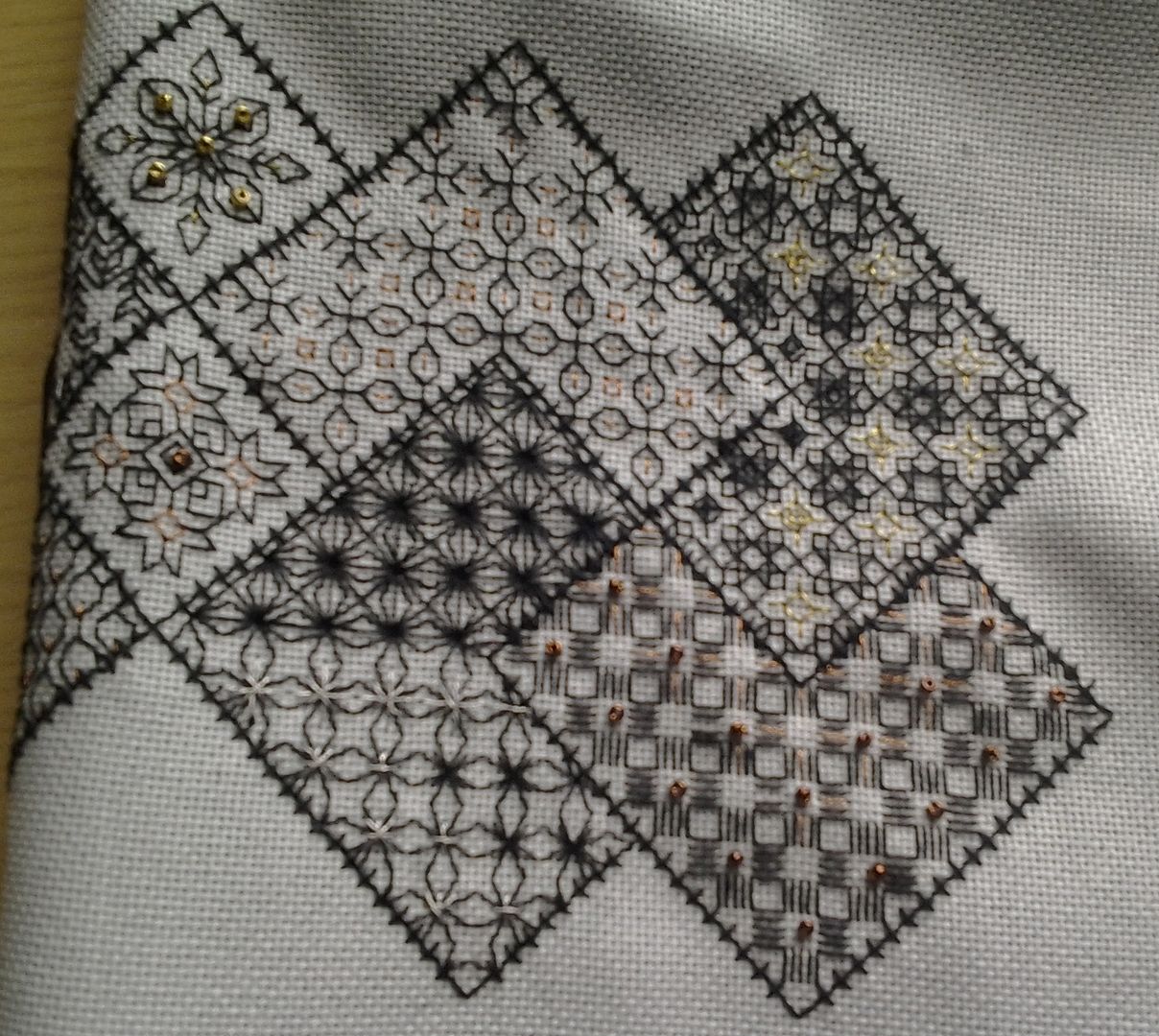 Here it is all finished, complete with gold, silver and copper threads that are so hard to get to show up on a photo. I got my lightbox after I took these photos, so I'll try to take a better photo next time. It might also be a good idea to take it out of the Qsnap for the photos, but it's so awkward to frame up due to all the excess fabric at the bottom that I have to roll up and secure.
Block 4 is underway.
Related Posts
Block 2
block 1 finished
Block 1
The tiny version