First of all - have you entered my giveaway? If not, click on the link or scroll down to the next post.
Last weekend saw another new class at The Bead Shop Nottingham. It was a bead weaving class and was, as always, very enjoyable. This is Chenille stitch.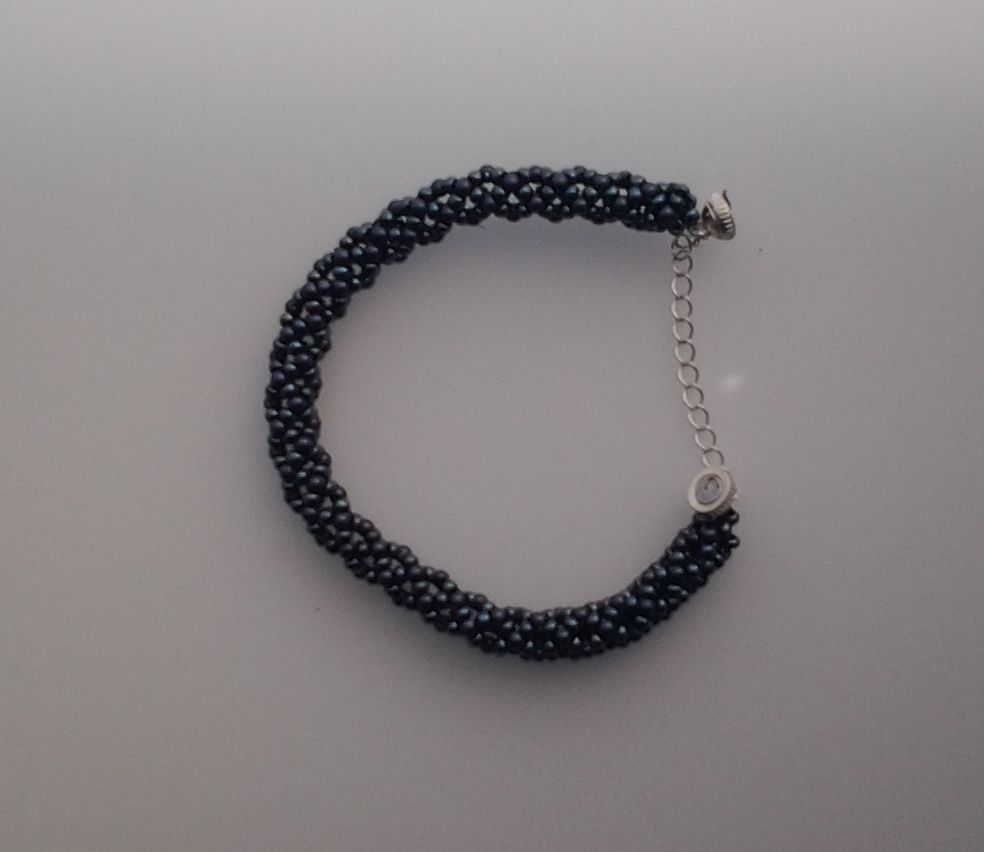 It's a stitch I'd heard of, but had no idea how to do. Well now I know! We used Swarovski 4mm pearls and size 8 seed beads. The first decision was colour, this time, I was stumped!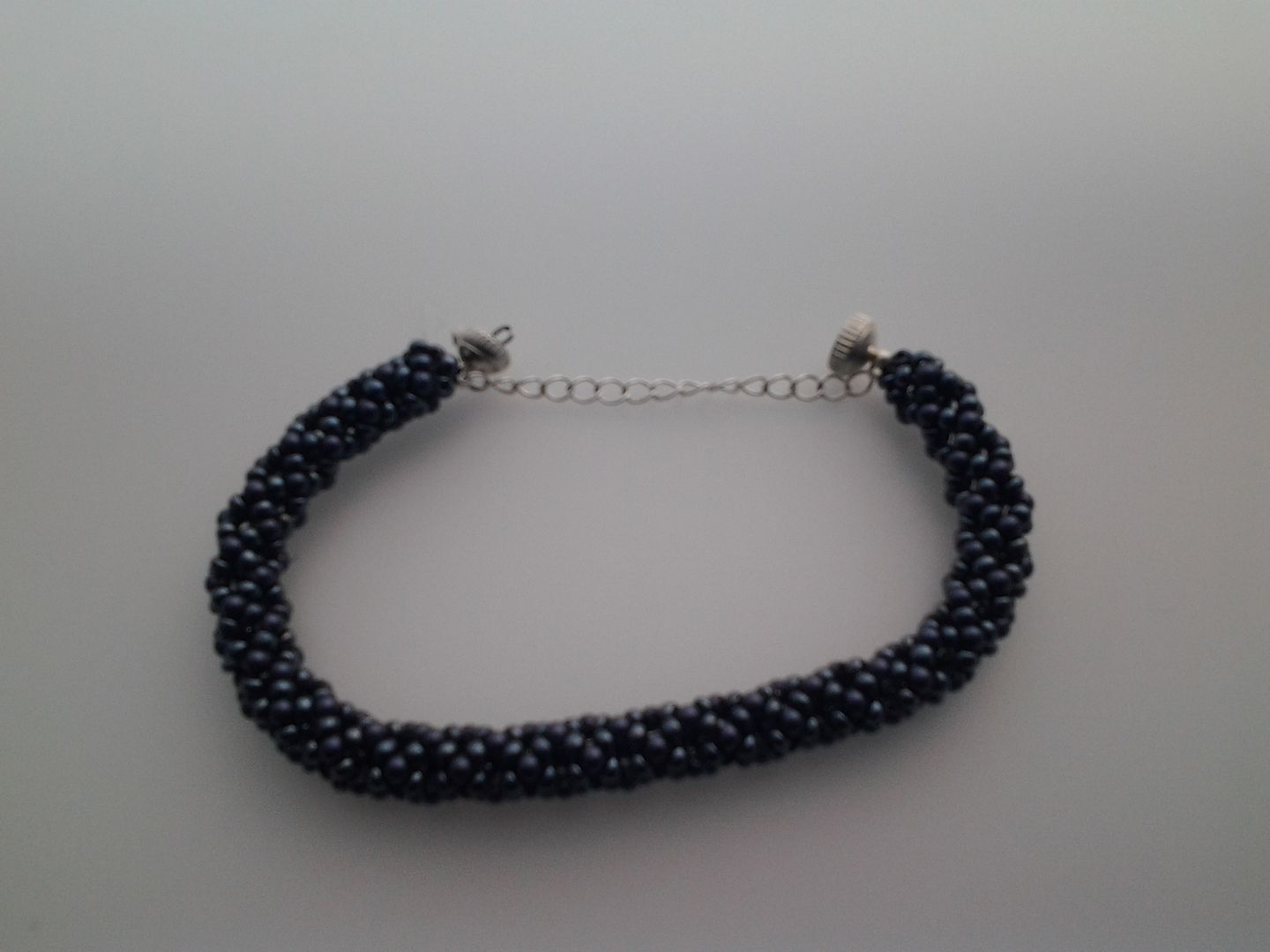 I'd gone to the class not knowing what the finished bracelet would look like, so I'd had in my head to make something red as I lack red bracelets. I saw immediately that red wouldn't work. There weren't any red pearls so I'd have had to use white, cream or silver and I wanted something more toning.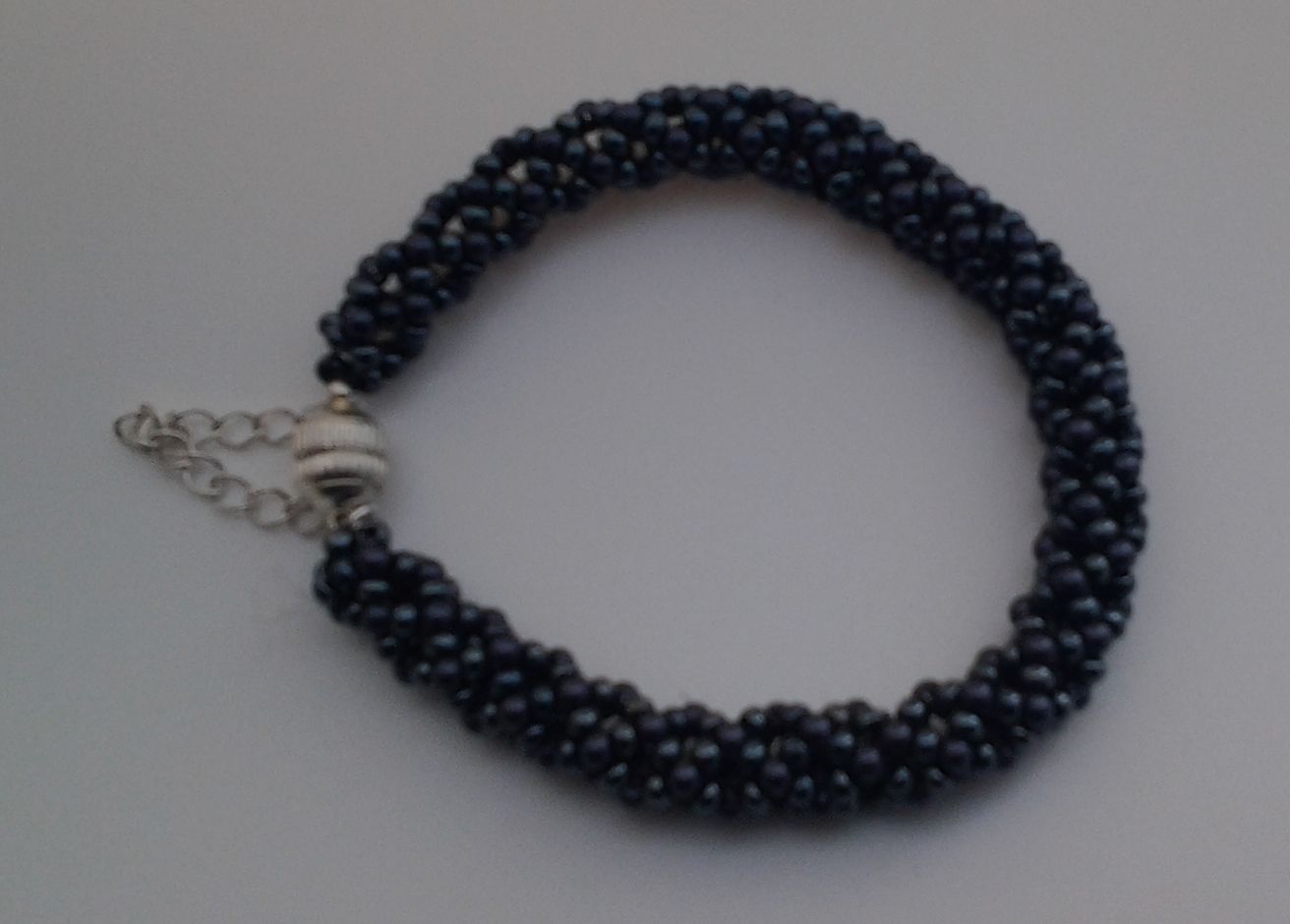 In the end I chose a very dark purple pearl and hematite seed beads. I like the combination and I love this stitch, I want to do more of it. It took a while to get my tension right. At first my bracelet would squidge if I pressed it, after about 4 inches my tension firmed up and the bracelet is actually like a rigid tube as the thread is so tight. Steph advised me to carry on, and then just undo the loose end when I'd finished. After stitching enough that the bracelet minus the squidgy bit was about the right size, I squeezed the tube to try and find where I needed to undo to, and the whole thing snapped off in my hand! It was like a lizard losing it's tale (I imagine... I've never pulled a lizard's tail off). I had to undo a bit more so I could make a neat end to the bracelet.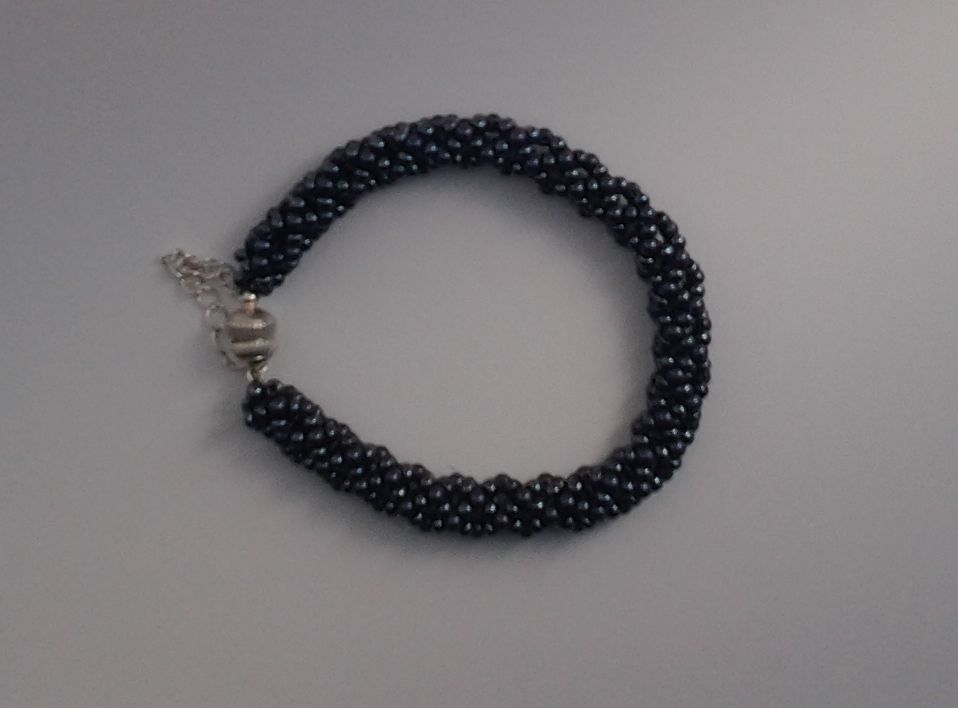 This was my first time using a magnetic clasp and I love it. Not only is it very easy to put on and take off, I sit and play with it. Must get some.
Now, is there any improvement in my jewellery photos here? The reason I ask is that this arrived...
This is my new pop up lightbox. I tried with the clear back ground, but you could see through it (duh!) and took the photos on the white background. There is also a black included. I took some from the front, like this above.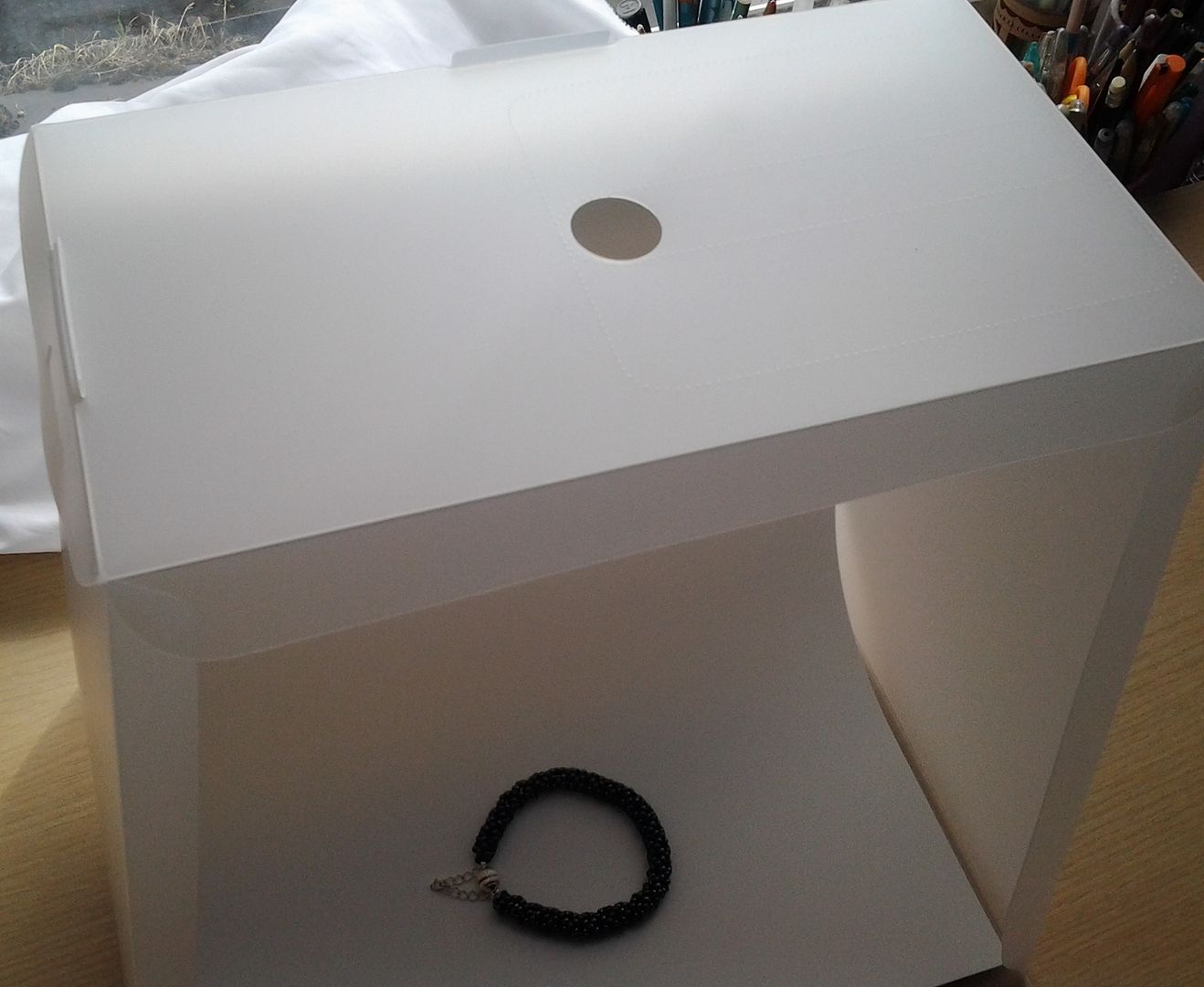 And some through that hole in the top. It's still not great with my tablet as it doesn't have a macro lens, I really need to sort my camera out and find out what's wrong with it!