Dont forget to enter my giveaway! Click the link to find it, or scroll down.
June's colour for the Rainbow Scrap Challenge was yellow. I showed you the blocks at the time, but now I've sewn them up into a scrap bucket.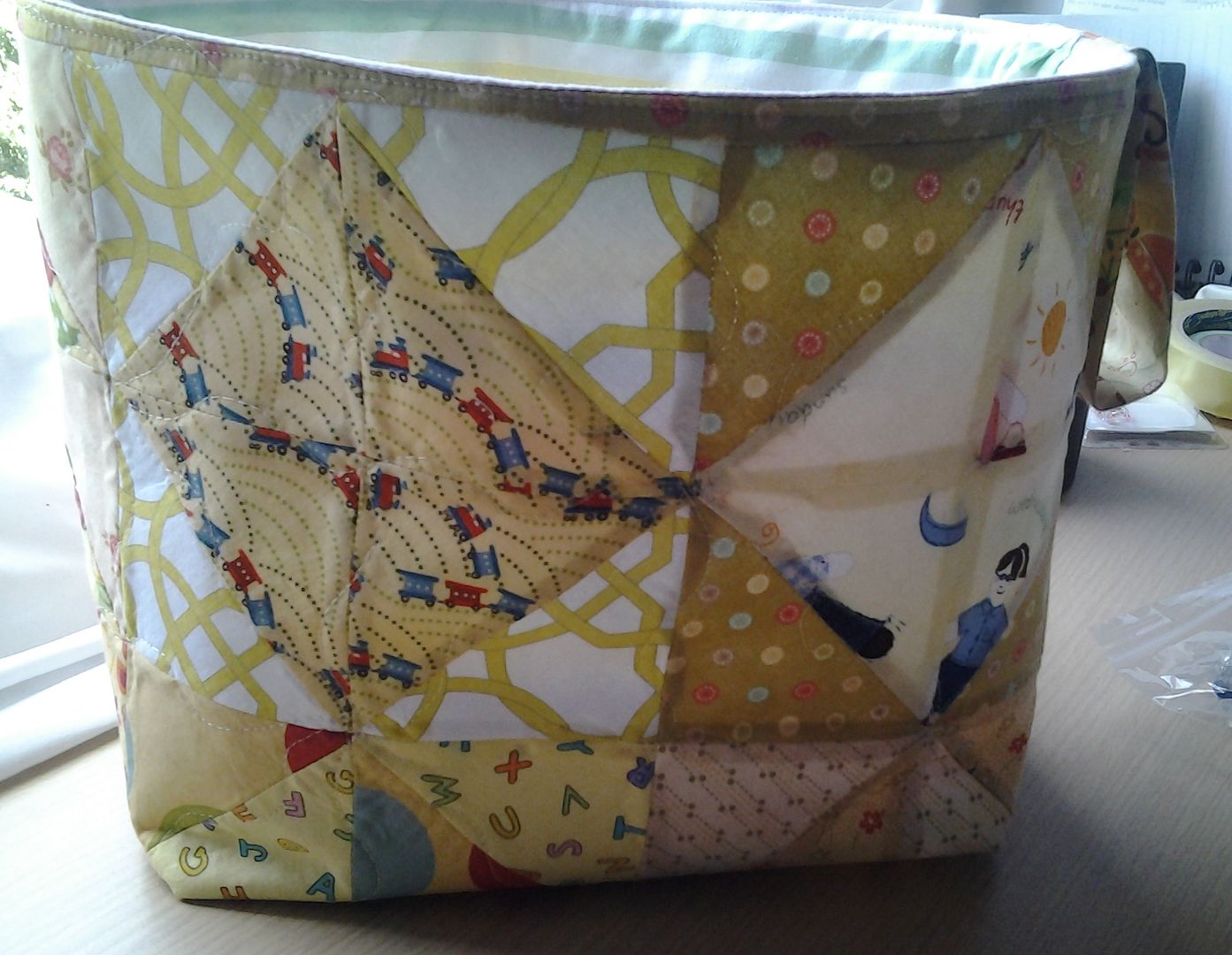 I quilted it in wavy lines following the seams. I think I did it with my walking foot, but if I'm honest, I quilted it a few weeks ago and I just can't remember!
I didn't have any yellow old clothes or bedding for the lining, so went with this striped sheet as it does have some yellow in it.
July's colour is red, I really must get started on that, but I've got next week off work, nowhere to be, no obligations, so I hope to get it done.
Related Posts
Purple and Green
Pink