Thanks for joining in my giveaway. I used random.org to choose the winner, but I have no idea how you get a picture of the result. I can't save it or copy it or even select it... anyway, the winner is number 51 who is...
Chrissie! Well done Chrissie, I'll email you for your address.
Now, I have another sort of giveaway for you today. I won the giveaway over at Jane's blog. The prize was a box of goodies, including this little bunny pattern.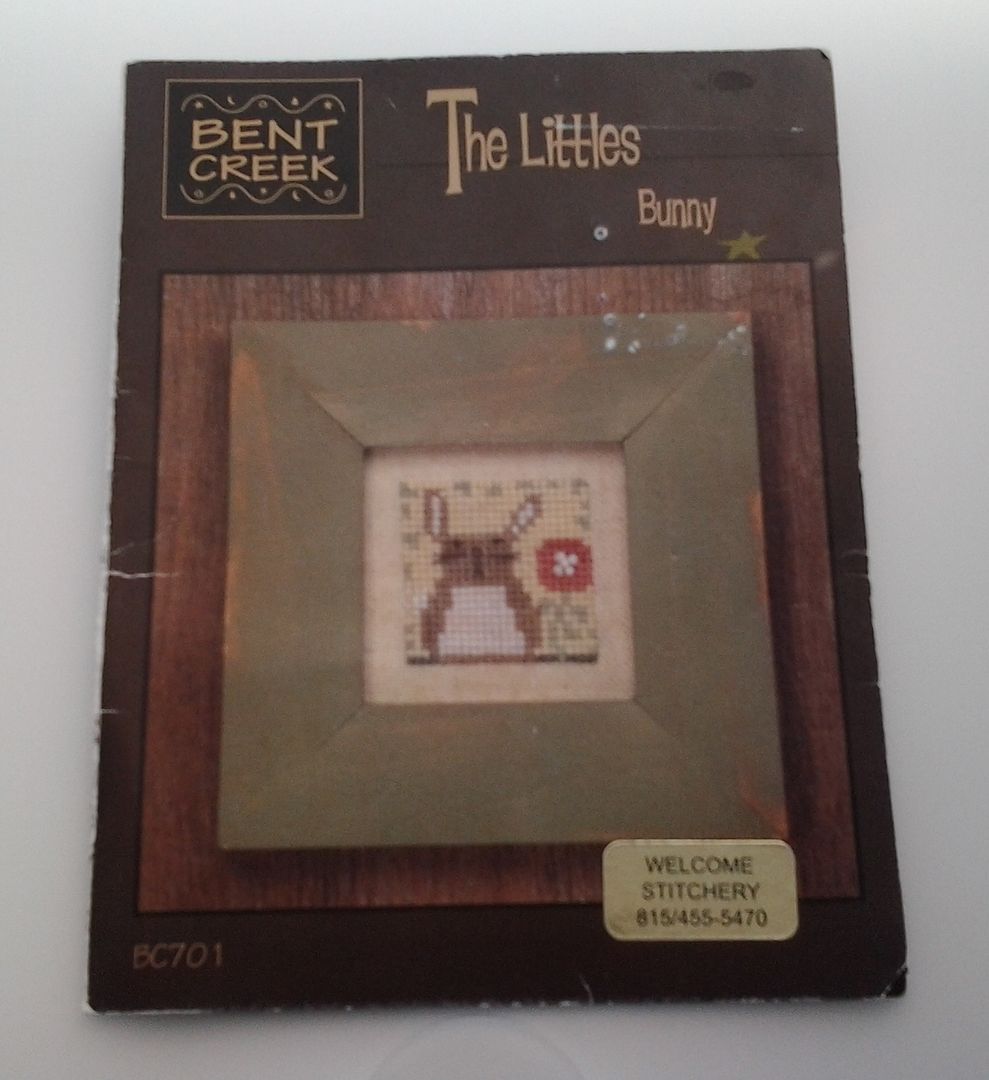 This is a travelling pattern, so the idea was that I stitch up the bunny, take some items from the box, replace them with goodies from my own stash, then send the bunny on to his next home.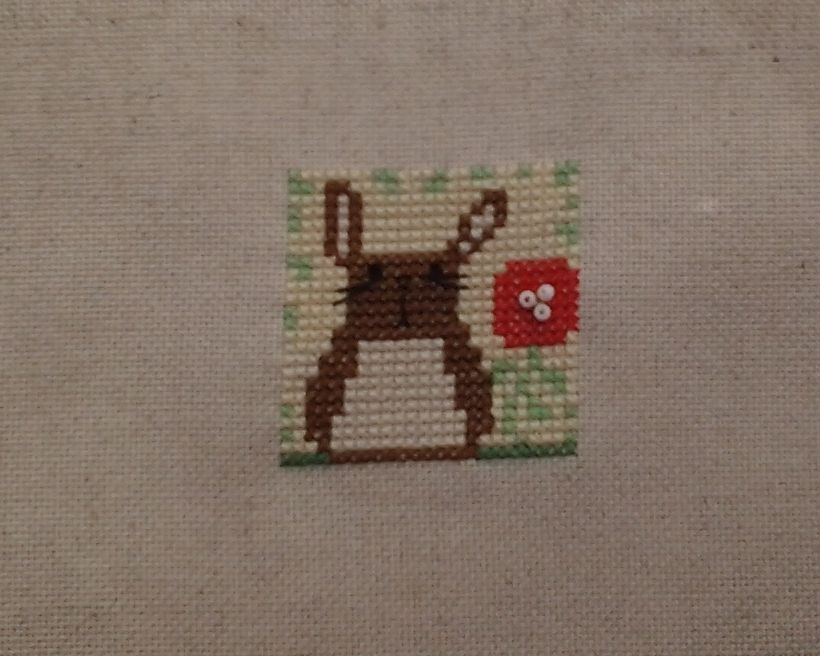 Here he is! I stitched him with threads from my stash rather than those listed on the chart. He's a weeny bunny, so he's my entry for the
Smalls SAL
this month too. I'm going to find a tiny little frame for him.