Good morning readers. Today I've got a class at the Bead Shop Nottingham, and I realised I haven't shown pictures of what I made at my last class.
It was a class using pellet beads which are a new shaped bead from Preciosa. We used them with twin beads.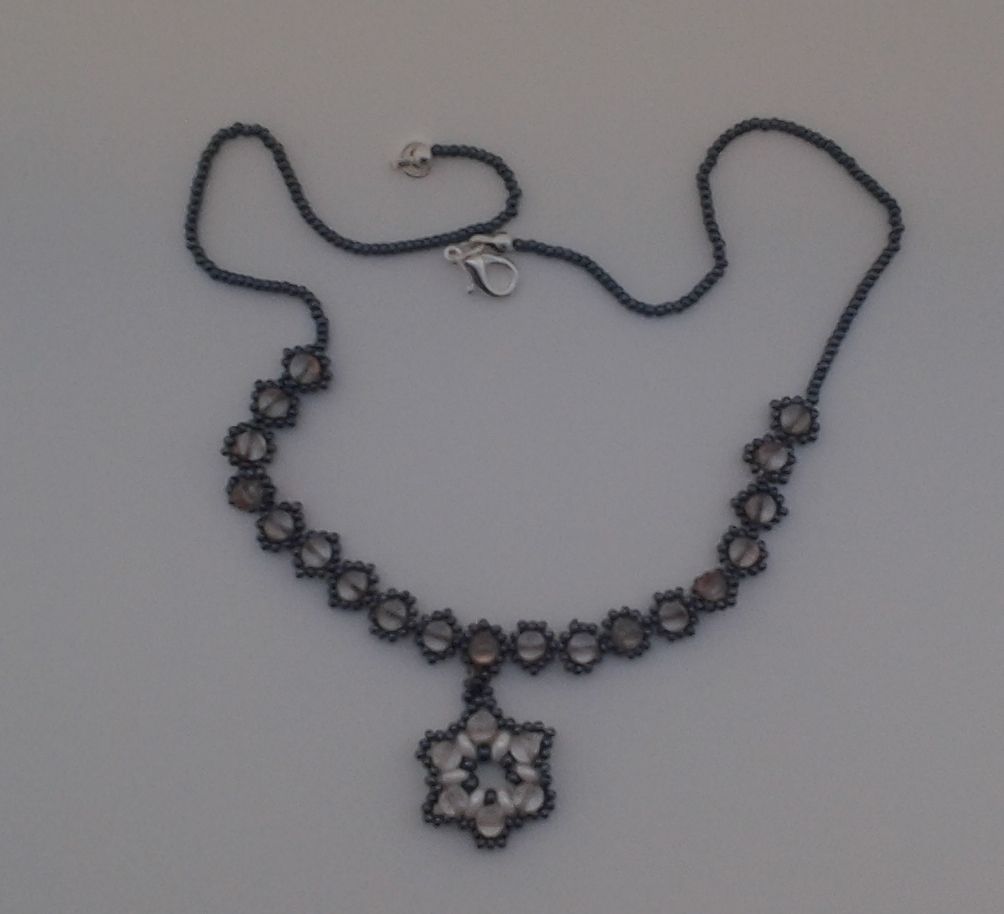 My photos are pretty shocking I'm afraid, even with the lightbox. This piece is so much more vibrant and pretty than this photo suggest! We started by making the stars with a selection of twin beads, seed beads and pellet beads. The plan was to make a pair of earrings, then a pendent. Of course, I didn't want to make earrings so I made the necklace above with a lovely copper coloured pellet bead.
I then used blue beads to have a go at the bracelet that Steph had started as a class sample. I was quite pleased that I actually got both pieces done in the class. The only thing I haven't done is add a clasp to the bracelet, and writing this post now, I seem to remember that I still haven't done that!
I like working with the new shaped beads that seem to be popping up all over the place. I bought some pips too, but haven't had a chance to play with them yet as the last week has been full of work and horrendous side effects from new medications, including an allergic reaction to one tablet that left me with what looks like a burn on my face.
I also want to play with some O beads, but I haven't bought any yet until I use some of my existing stash! Triangle seed beads are also on my list.
What's no longer on my list is white chocolate as my lovely friend Margaret sent me the biggest bar of chocolate you have ever seen in your life!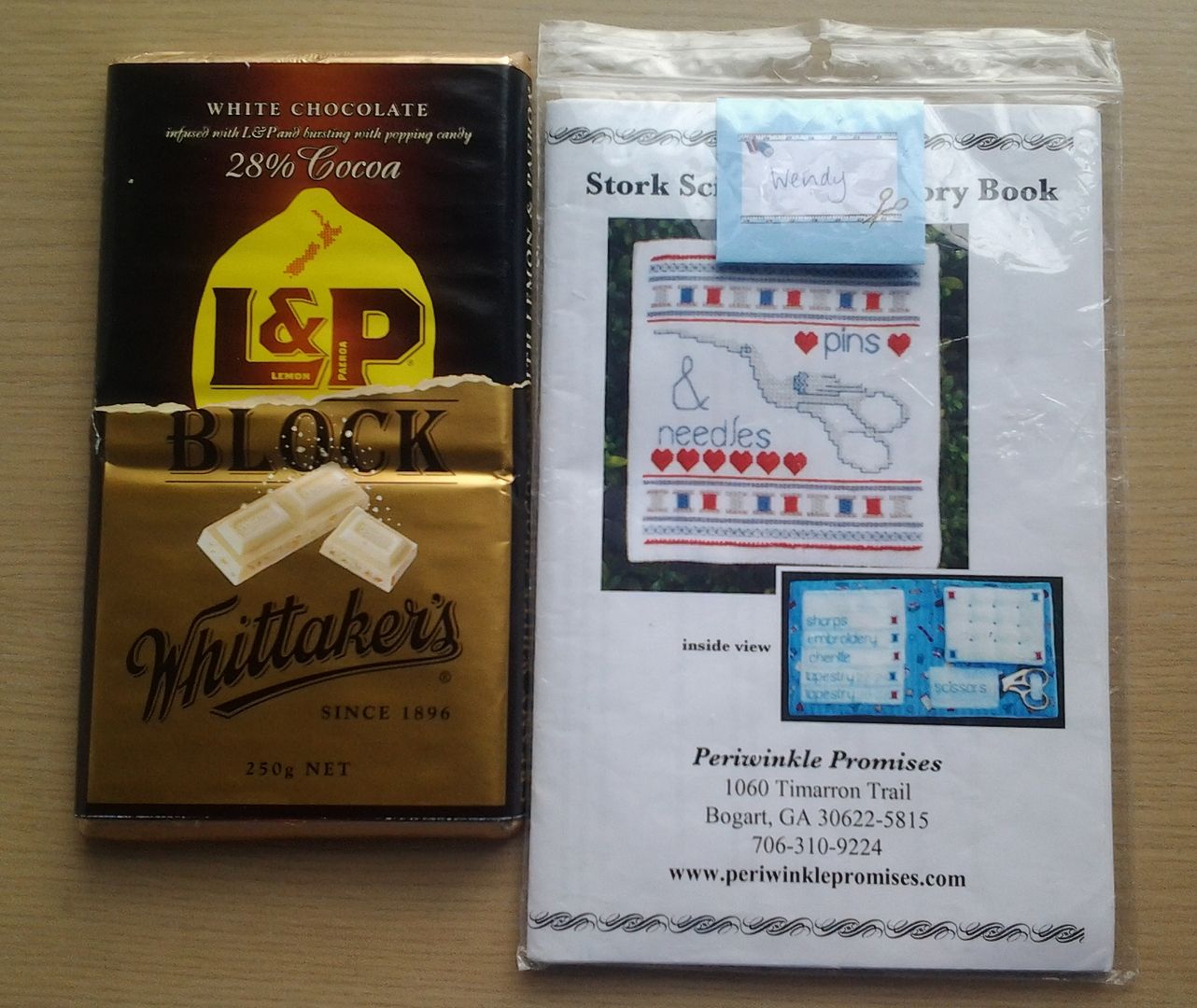 Check out that big boy! And no, it's no longer intact... She actually sent me this pretty little needle-book pattern that I'd admired on her blog and added the chocolate as a little extra. Thank you Margaret, so very generous of you and very much appreciated. Little gestures (or enormous gestures in this case!) like this are what makes the blogging community so special, arguments over Italian men notwithstanding.