I've been working steadily on this project over the past few weeks, I am really enjoying stitching it and it's pretty much all that I feel like working on at the minute. In case you're new to my blog, or have forgotten, this is Elizabeth Almond of Blackwork Journey's Save The Stitches blackwork sampler.
This is block 5, I really like the lower left pattern.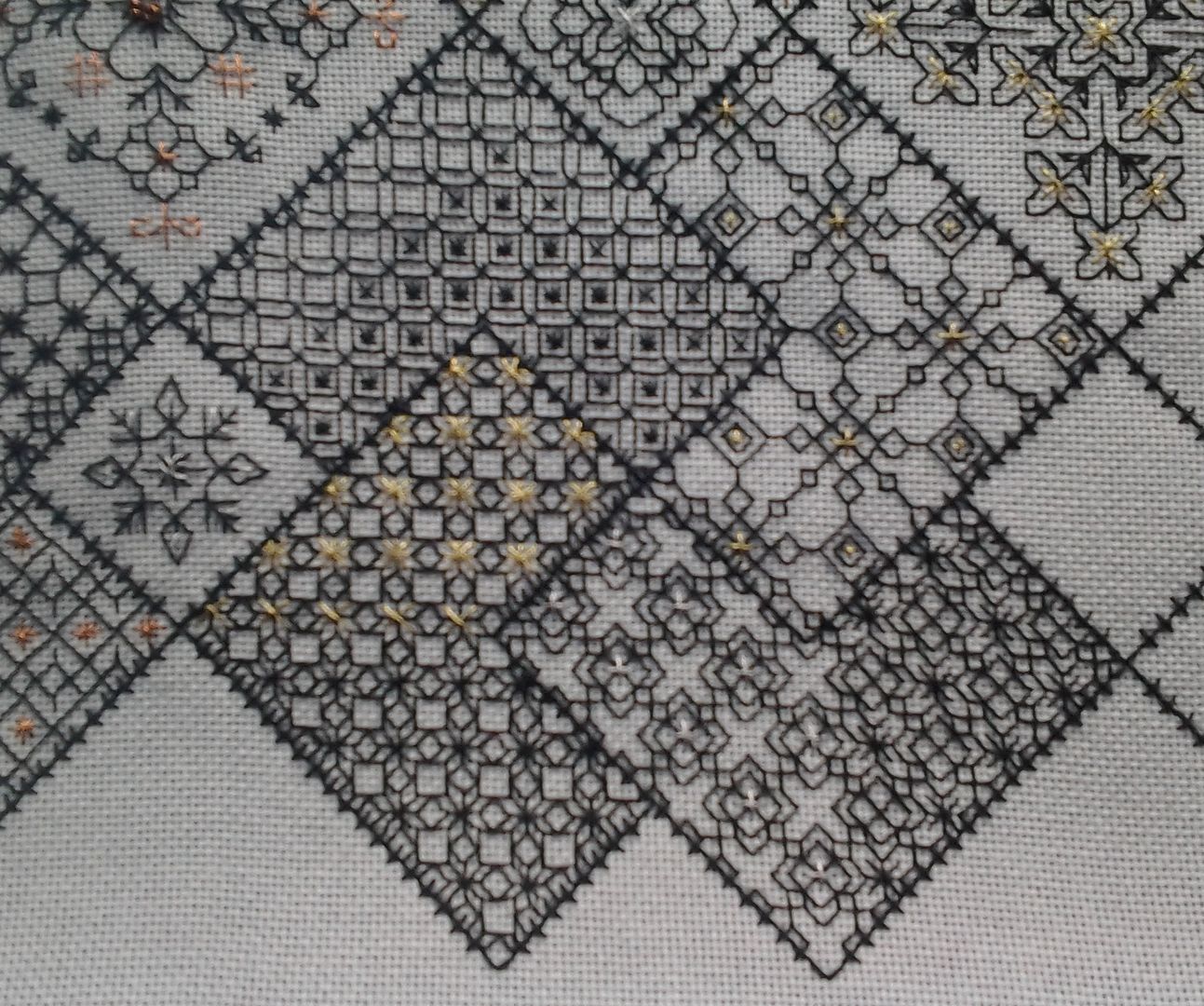 And here we have block 6. There were some confusing patterns there! Because the patterns change gradually throughout the sub-block, it's hard to memorise them so I have to stitch with the pattern in front of me. This is not a criticism, I have NO criticisms of this pattern, I totally love it and find it hard to put down.
As you can see, I also started the outline for block 7. At this point, I changed from Q snap to stretcher bars, thinking it would be easier than constantly moving the Qsnap. I couldn't keep the tension though so I've swapped back. I found that I have to put beaded areas under the bars sometimes and the beads have pulled out, so I won't be doing any more beading until the end when I'll have to go back and fix it.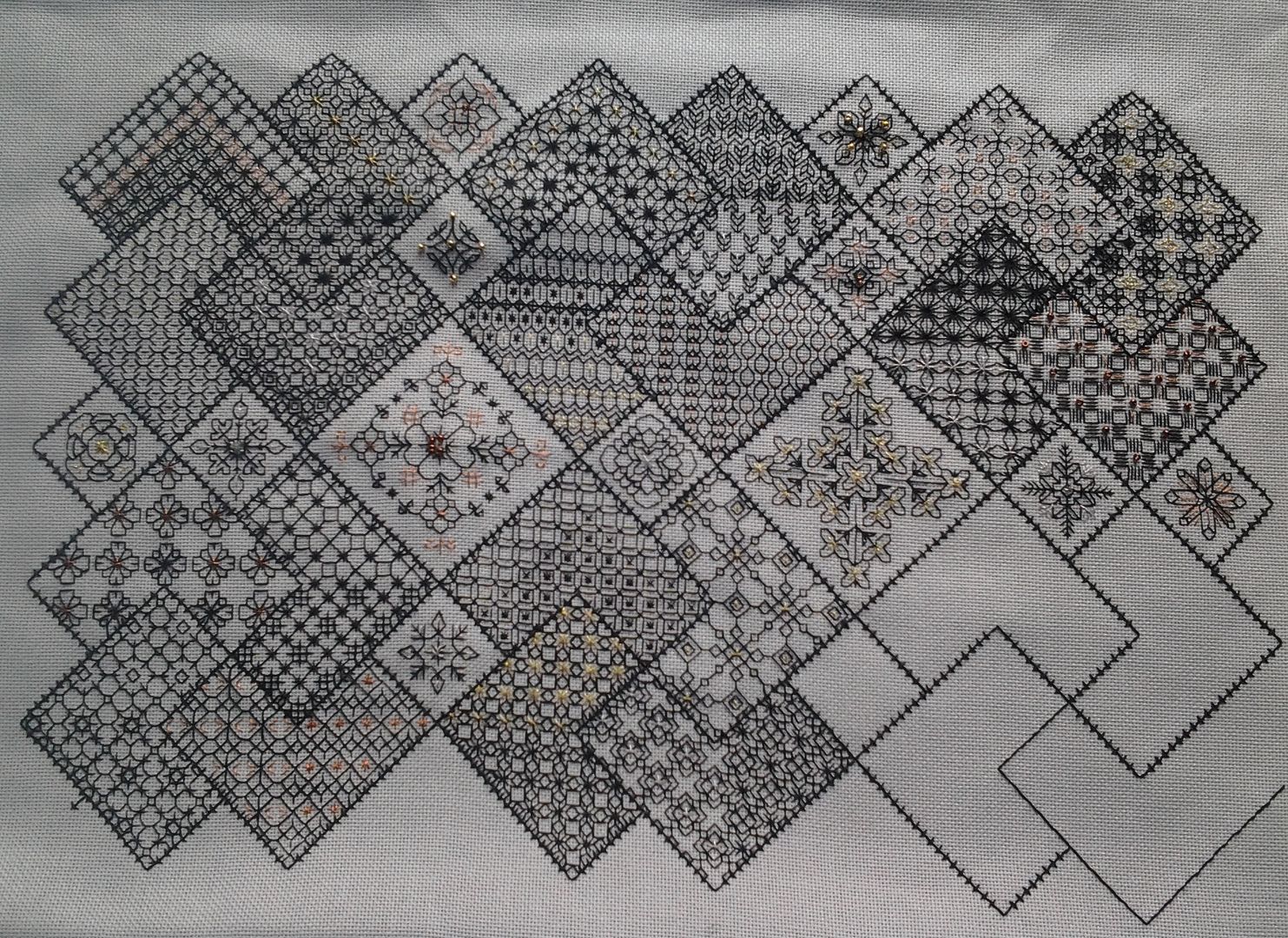 As I had it off the frame, I took a snap of the whole thing so far. I think Elizabeth released 14 and 15 this week... I'm catching up though!