During a couple of our classes at The Bead Shop Nottingham, Steph the tutor had worn a bracelet made from Superduos which looked like it was knitted. My mum was smitten with this bracelet. I had a good look at it and when I got home that night, I started to try to replicate it (with Steph's permission, well, we kind of bullied her into it!).
I had some galvanised silver Superduos which are like a double width seed bead with 2 holes.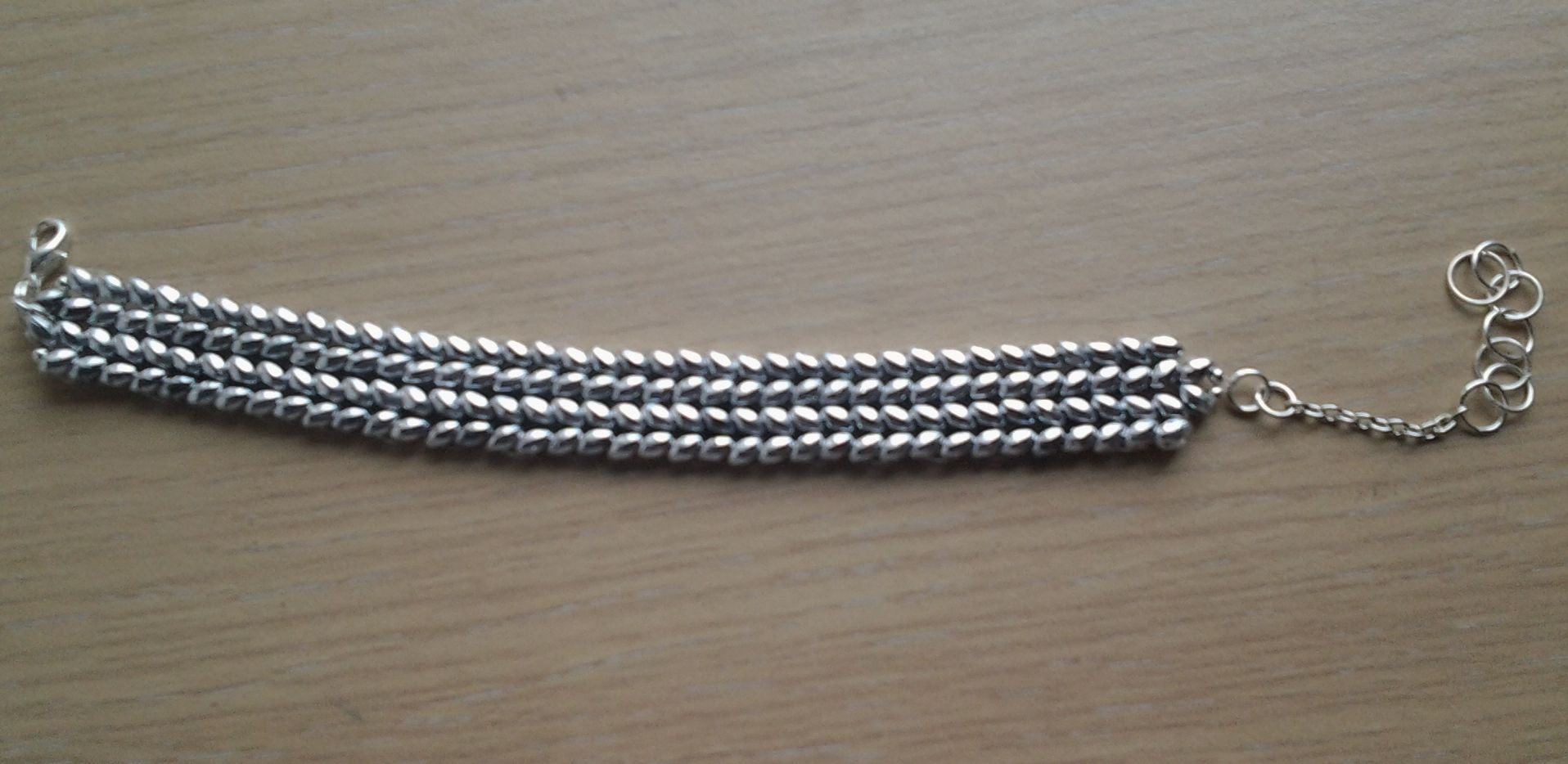 Success! The actual weaving was easy, it was starting it off and getting into the right position to start weaving that was the hard bit.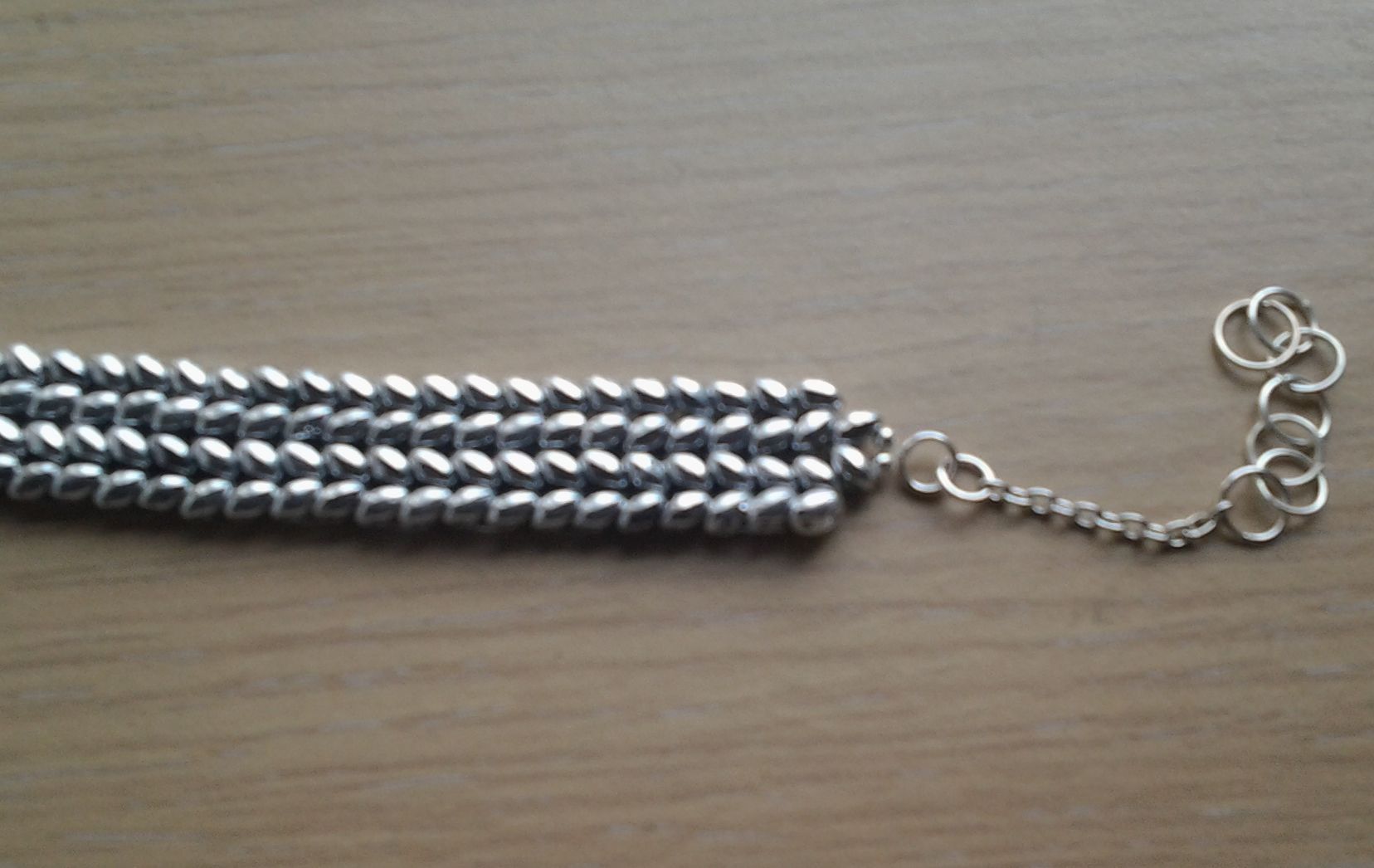 A tube of Superduos doesn't go that far... it wasn't quite long enough for a bracelet so I had to add an extender chain. Mum was thrilled with it (or she did a great job at pretending she was!).