I've shown you a couple of sneak peaks of this project so far, and of course the entire solids fat quarter bundle I bought as I needed a couple of solid scraps, so I thought I should perhaps show you a bit more.
I'm making a wall hanging using reverse applique and fusible binding so it looks like a stained glass window. I'm following a pattern for this one as I fell in love with it and hand to have it. Above shows the coloured squares being sewn on and trimmed.
This is how it looks from the front. I sewed down each marked line, I then had to cut out the white fabric from in front of the coloured pieces.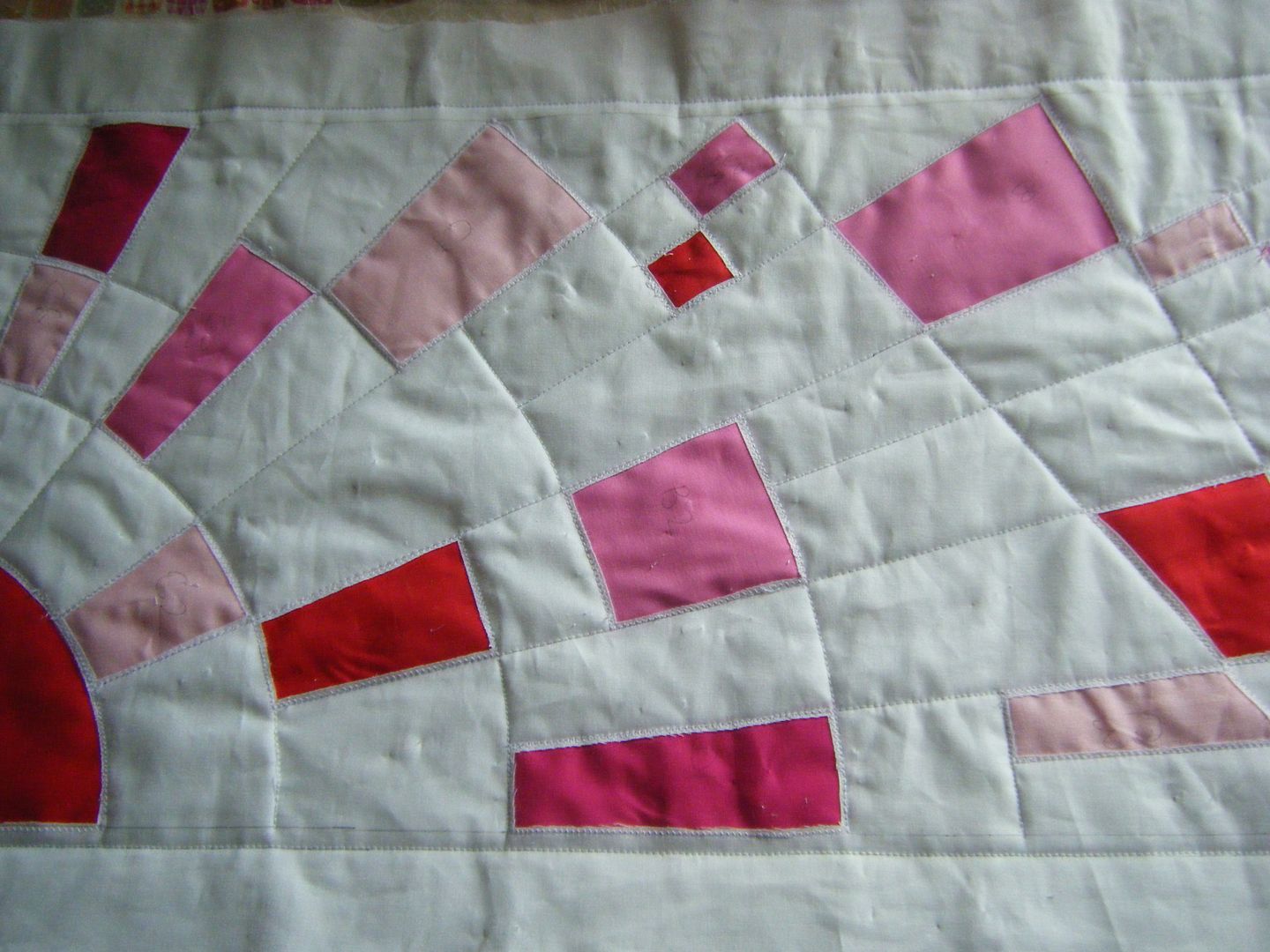 So this is where I am so far. I actually started sewing on the fusible binding after taking this photo, I'll update you on that soon, but it's going so fast I think it might be almost finished... I hope so as this is my September goal for ALYOF.