I got my kumihimo disk out again recently, it's been ages since I used it. My mum had given me a kumihimo book and lent me another, Kumihimo Basics & Beyond. It's a brilliant book, designed for working through from beginning to end and full of great hints and tips along the way.
One of the projects in the book, and also in the Beadsmith Kumihimo book was to use 2 different stringing materials of different thicknesses. I'd recently got some C-lon which is used for stringing beads or doing micro macrame. I thought I'd pair the purple C-lon with blue 1mm rattail. The rule of thumb is you measure where you want the braid to go, then multiply by 3. I must have multiplied by about 10 judging by the length of the finished braid!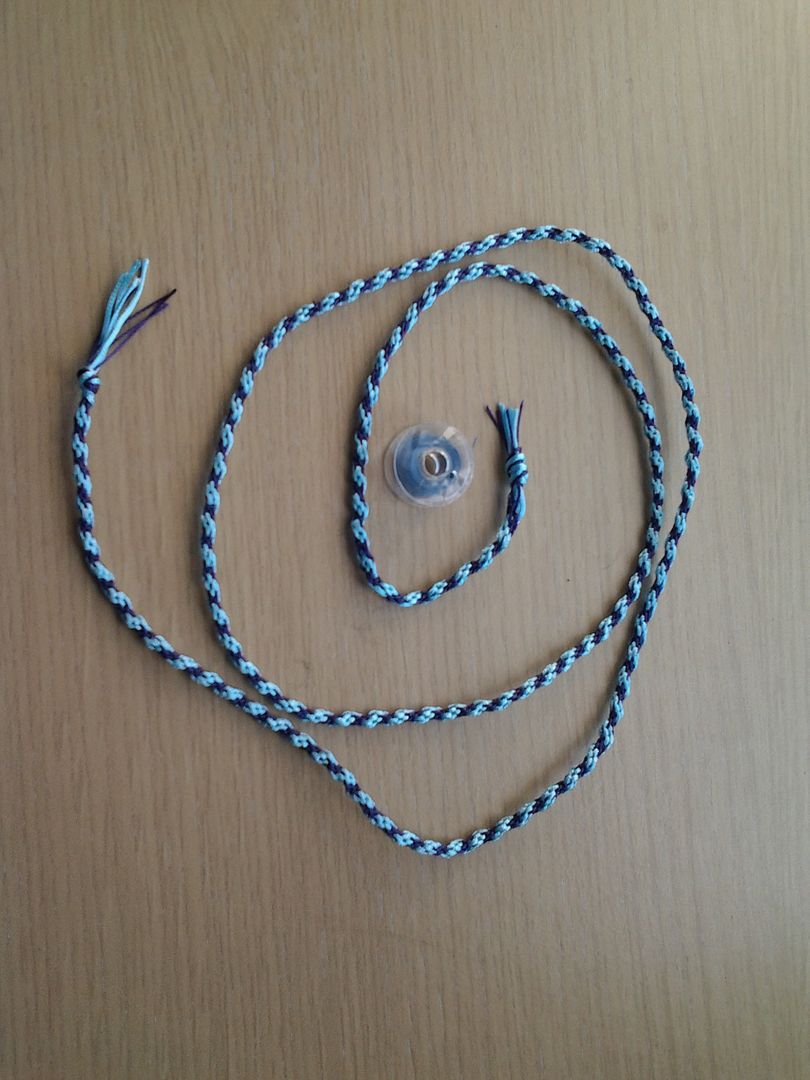 The spiral effect is very gentle as there isn't too much difference in thcikness between the two materials. It was going to be a bracelet, but I'm thinking I could make a 3-wrap bracelet, then cut the rest up to make a necklace, maybe with a double braid... I'll think on it.
I tried again, this time with green C-lon and 2mm rattail in white. Much better. And a much better length, though it's two times too long for a bracelet! I also used the No Knot Start technique from Basics & Beyond which is such a simple thing, yet I'd never thought of it.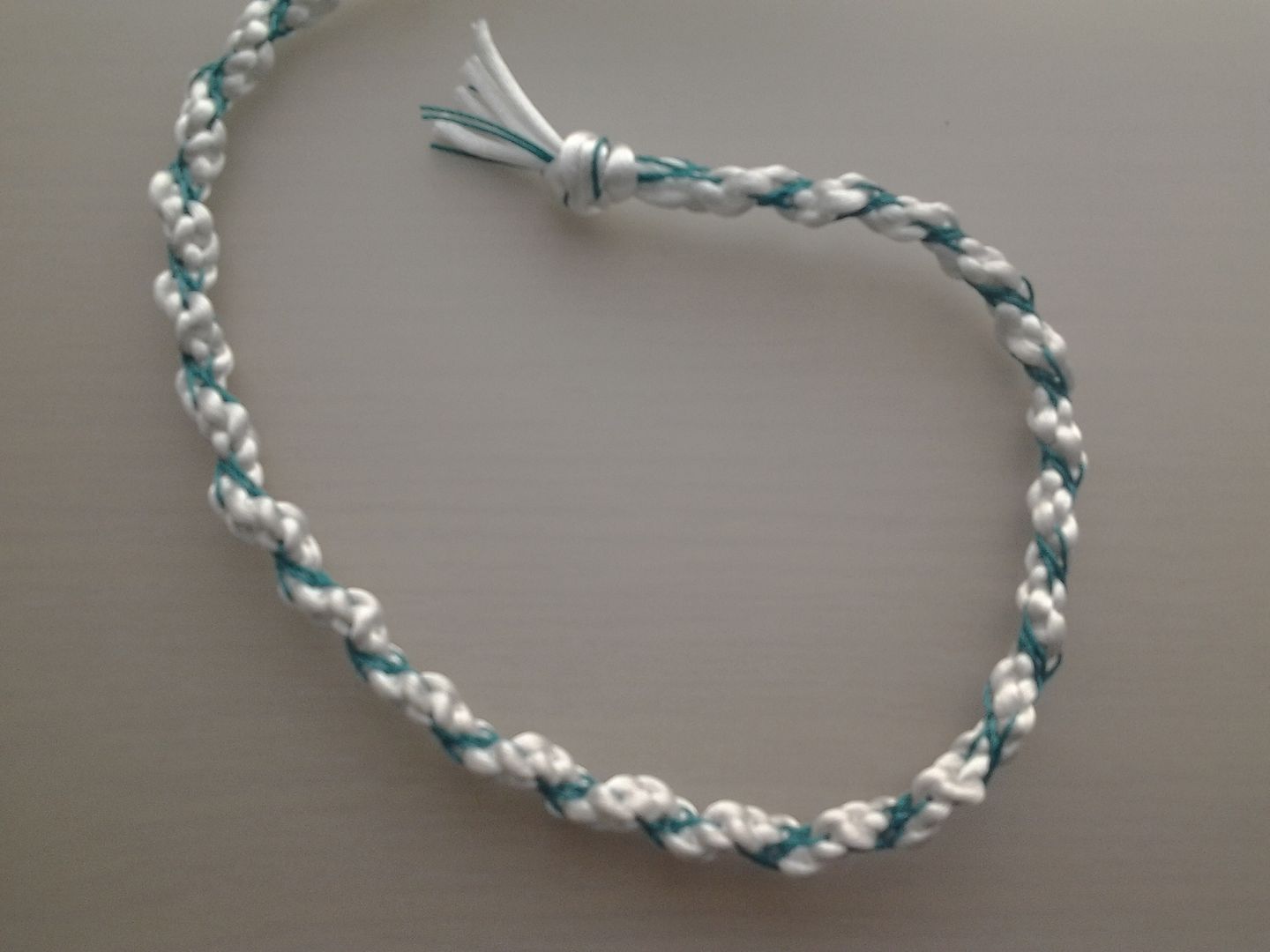 I hope to do something with these braids soon, and I also intend to have a go at kumihimo with beads...
There will be some non-jewellery posts coming up soon, so my sewing and stitching friends, please don't despair!
Craft Book Sew along