I couldn't decide whether to show you this or not, so I am. I made this hair piece for Kerry's wedding.
It's cupchain with Swarovski pearls and separators.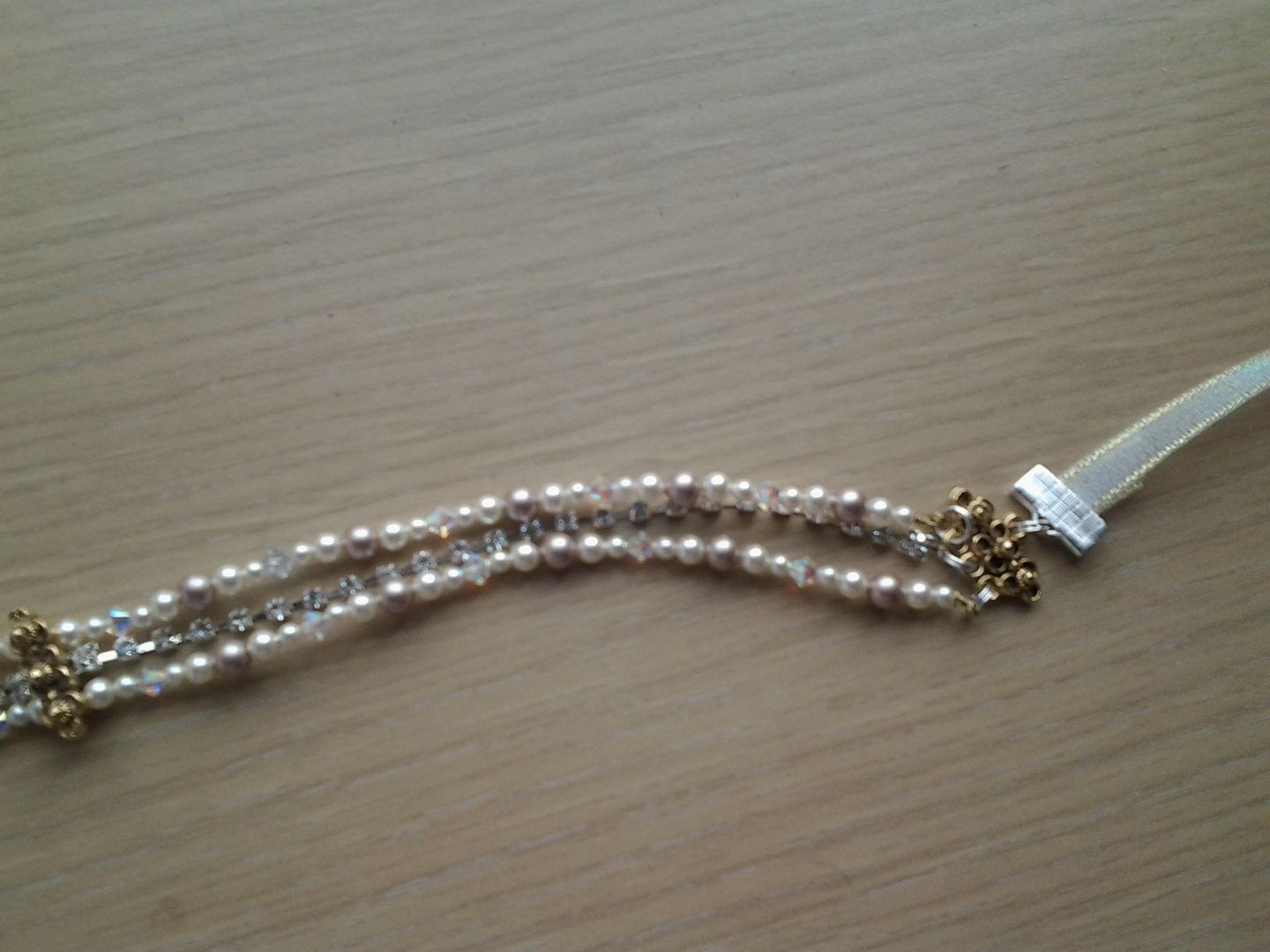 I added ribbon so she could tie it, but she's decided to wear it more as a band across her head so she took it off.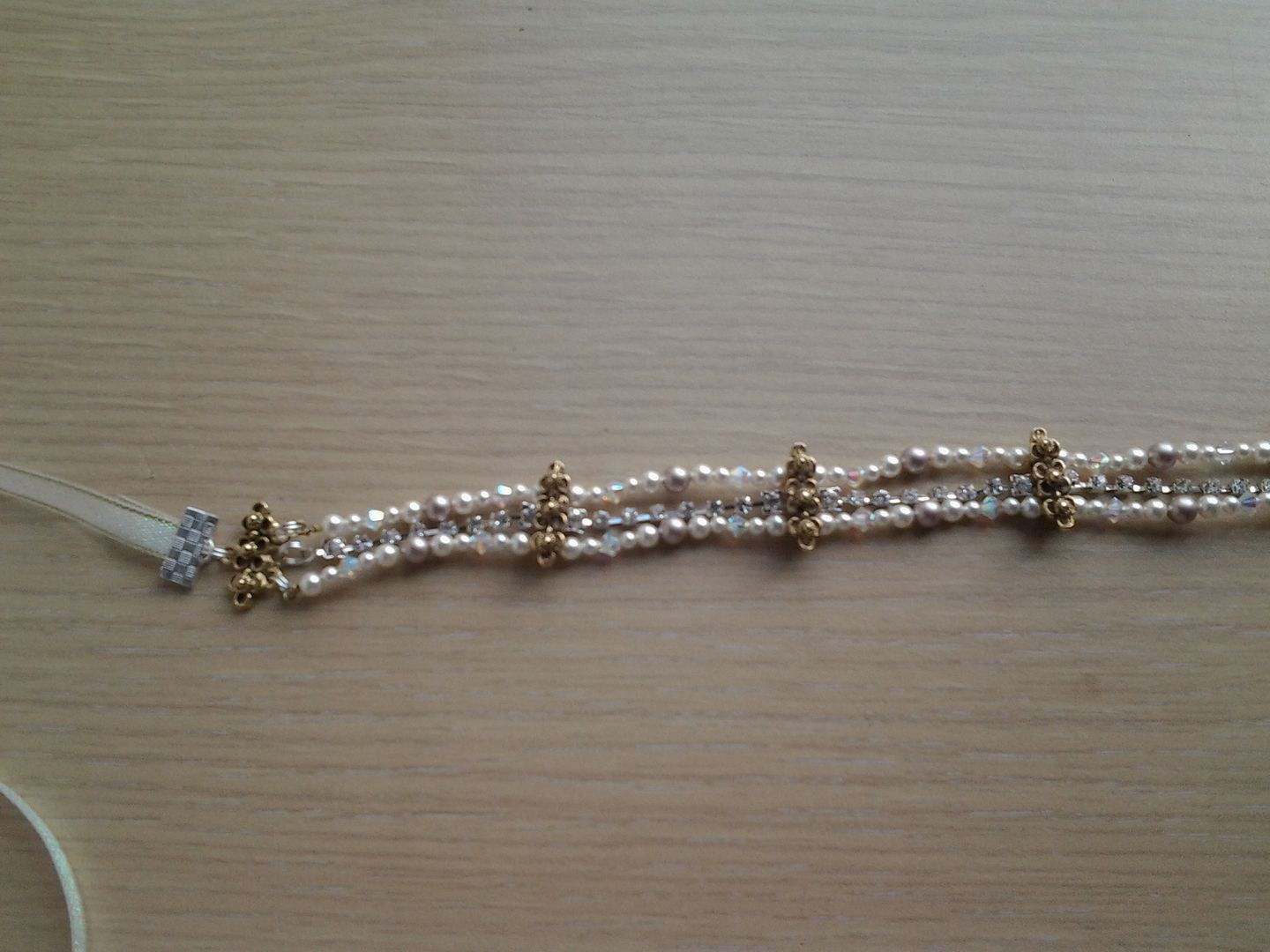 I have no idea why I'm so embarrassed to show you all this!