I have started a new project. And not just any project. Oh no, this is a time-consuming one. I've been pinning quiet book pages for ages and always wanted to make one for Jacob. He'll be three in March so I think I need to do it sooner rather than later.
For those that haven't heard of quiet books, they're felt books with activities on each page to keep kids quiet. It seems that a lot of LDS mums make them for their kids in church, but mine will be secular of course! Above is the felt pieces for 3 pages. I haven't got any further as I either need to find my velcro, or buy some more before I can continue.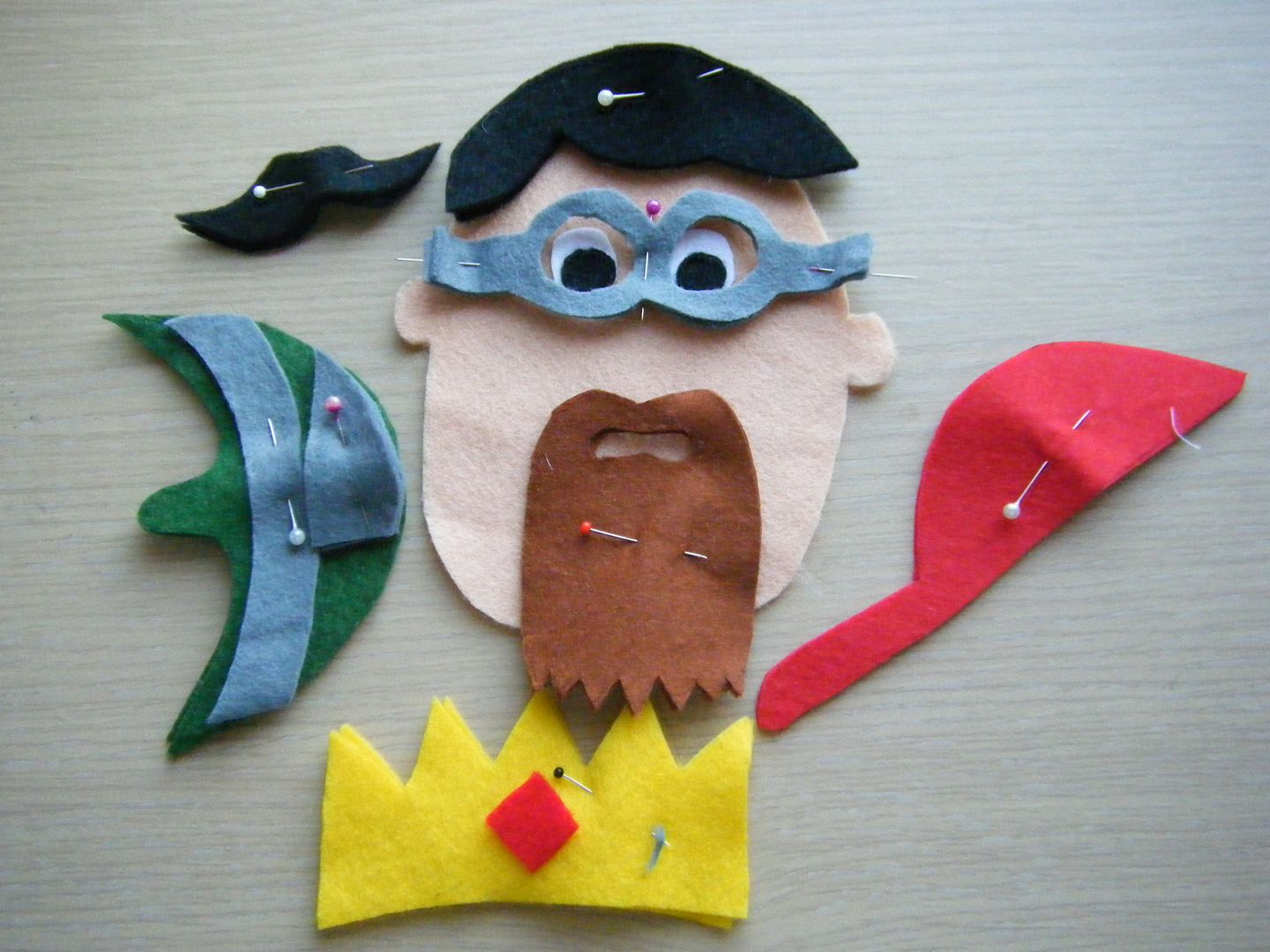 I've pinned loads of pages for inspiration, but I've drawn my own templates. This is a face with interchangeable features and accessories. Hopefully Jacob will enjoy sticking a ginger beard on a rather odd looking man! Well, who wouldn't?