Whilst at the Manor House, I took some crocheting to do in the evenings. I needed a couple of new dishcloths and thought I'd try some different patterns. I started off with this free tutorial at Mellie Blossoms for a zig zag dish cloth. Check out all the ends you end up with to weave in!
I added the round bit so I can hang it off my tap as I love this feature in my existing dishcloths. I have no idea why it turned out diamond shape and not square!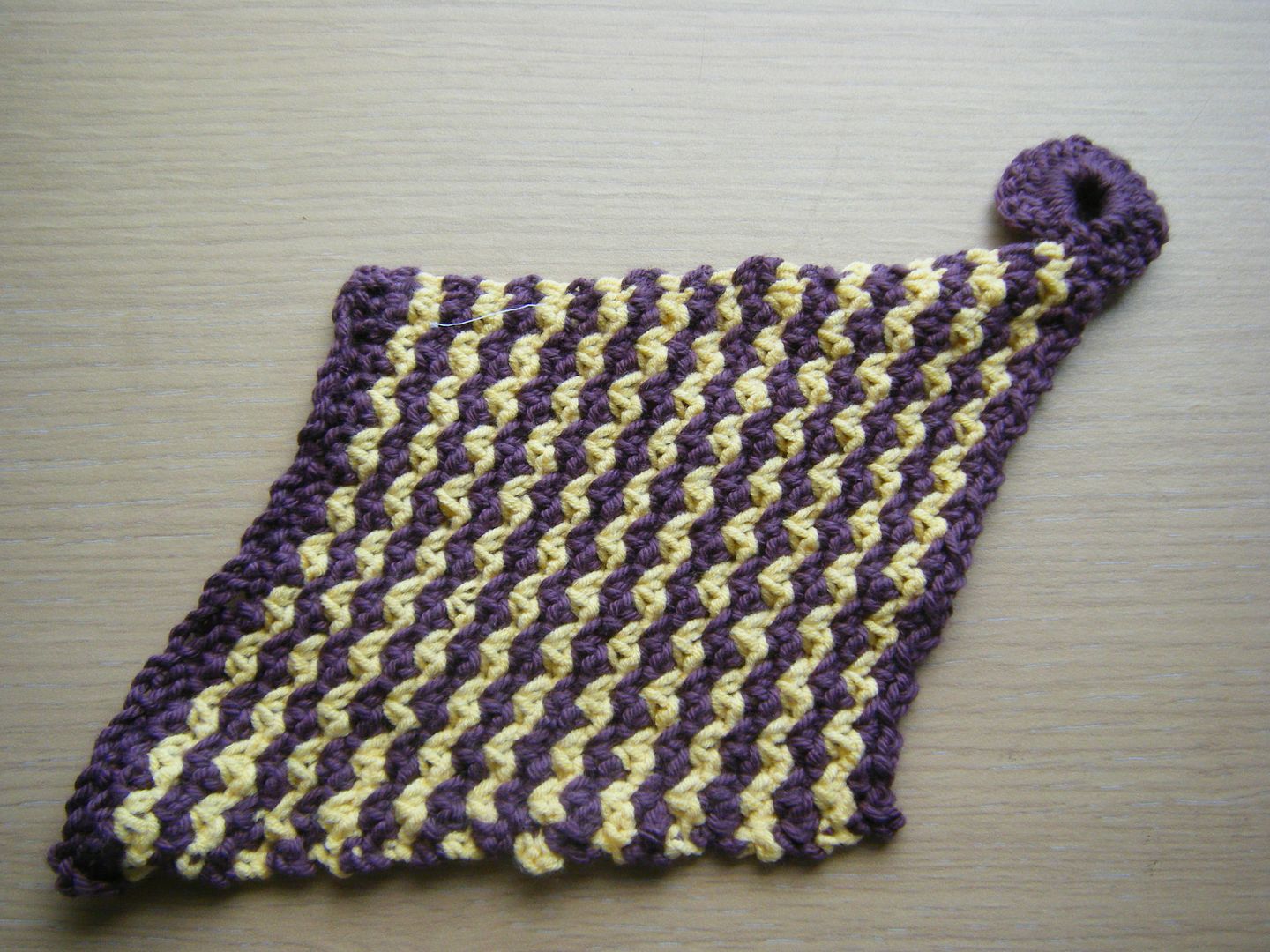 As you can see, it's a one-sided pattern, but hey, it's a dishcloth, who cares if it's got a back!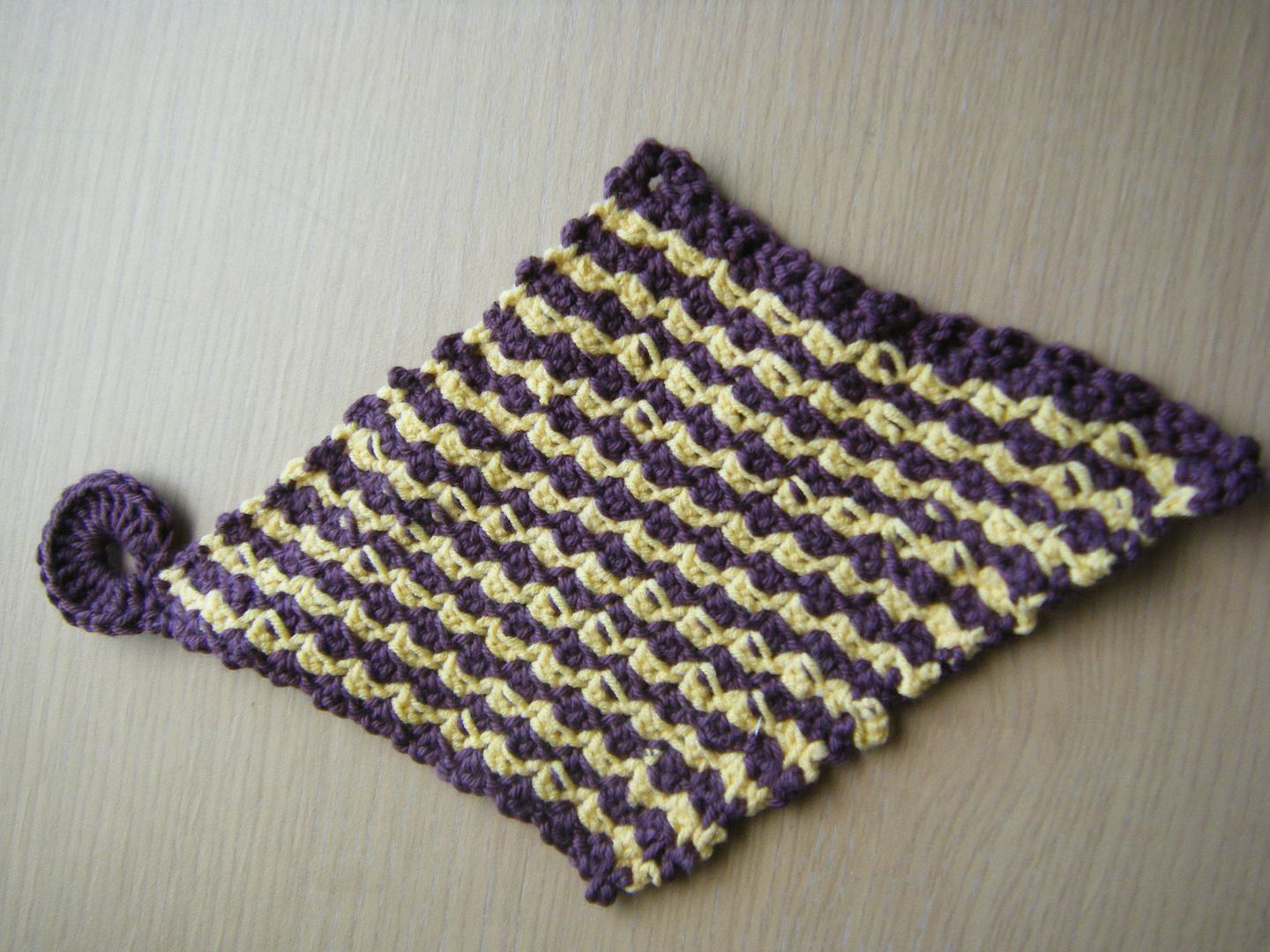 Next I moved onto this tartan washcloth tutorial at Happy Berry. I used cotton yarn for both dishcloths as it dries quite quickly and I can throw them in the washing machine at 60 degrees with my towels and socks.
I love the way this turned out but it's huge! I should have scaled it down to make a dishcloth. Again, I added the circle bit to hang it up.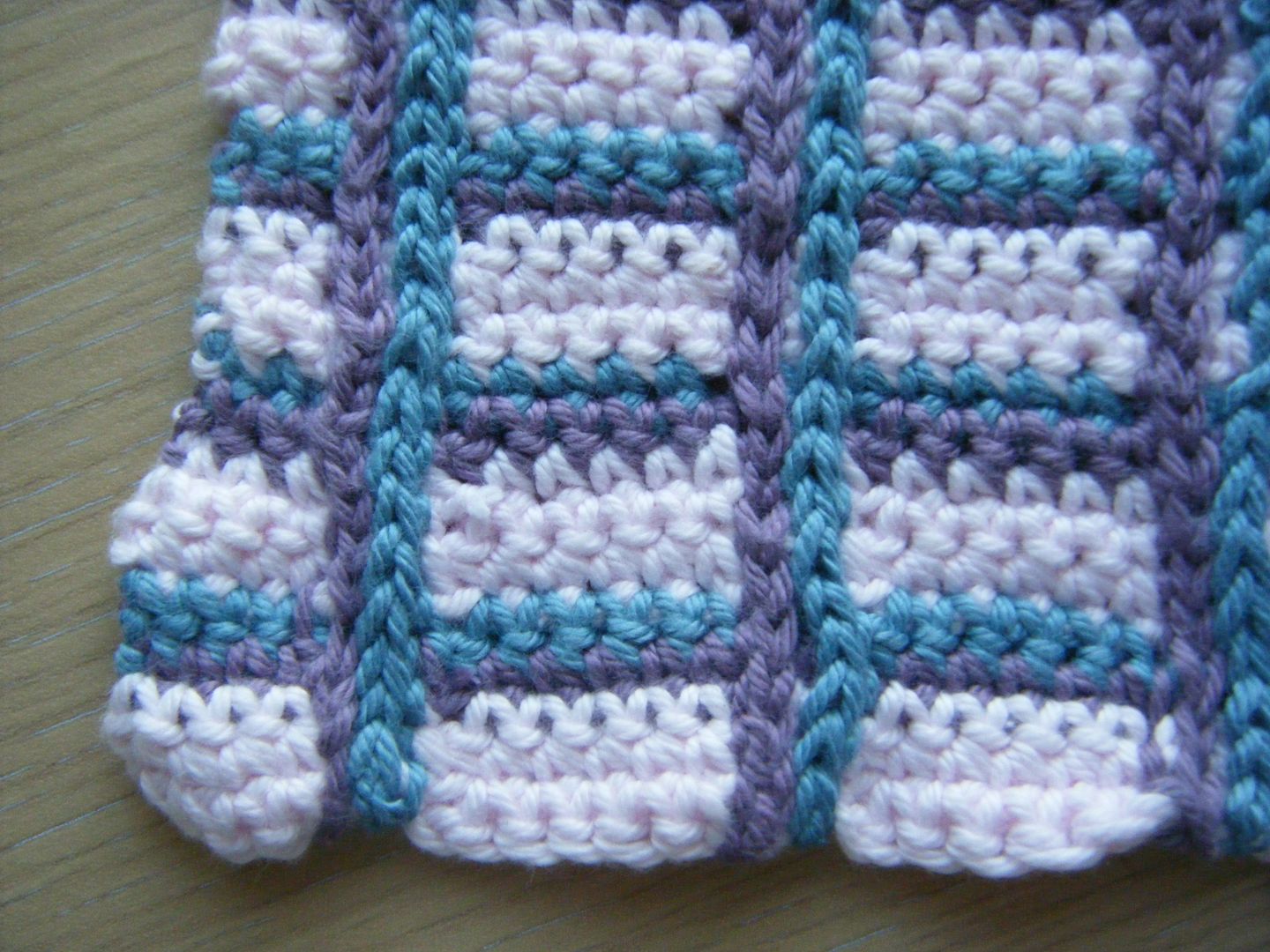 The pattern is created by slip stitching into the front of the cloth when it's finished, that was a new technique for me and very effective. I'm not sure what it's called, slip stitch crochet? Tapestry crochet? I'm not sure.
This photo shows how it looks from the back - not so neat.
Right, I'm off to wash the rabbit bowls out with one of my new dishcloths! (No, it doesn't make the job any more interesting... but they're pretty!)