My blog post titles are just so creative aren't they? Does anyone enjoy trying to come up with something interesting or do we all hate writing the damn things?
Anyway, it is what it says. I made a case for my tablet. It's not an i-pad, I'm not some label queen, it's a Samsung tablet and I love it to bits. When I went to the Manor House in October, I wanted to take my tablet and so the weekend before saw me making a last minute case for it. Turns out I might as well not have bothered as there was no wifi signal there so I couldn't use it!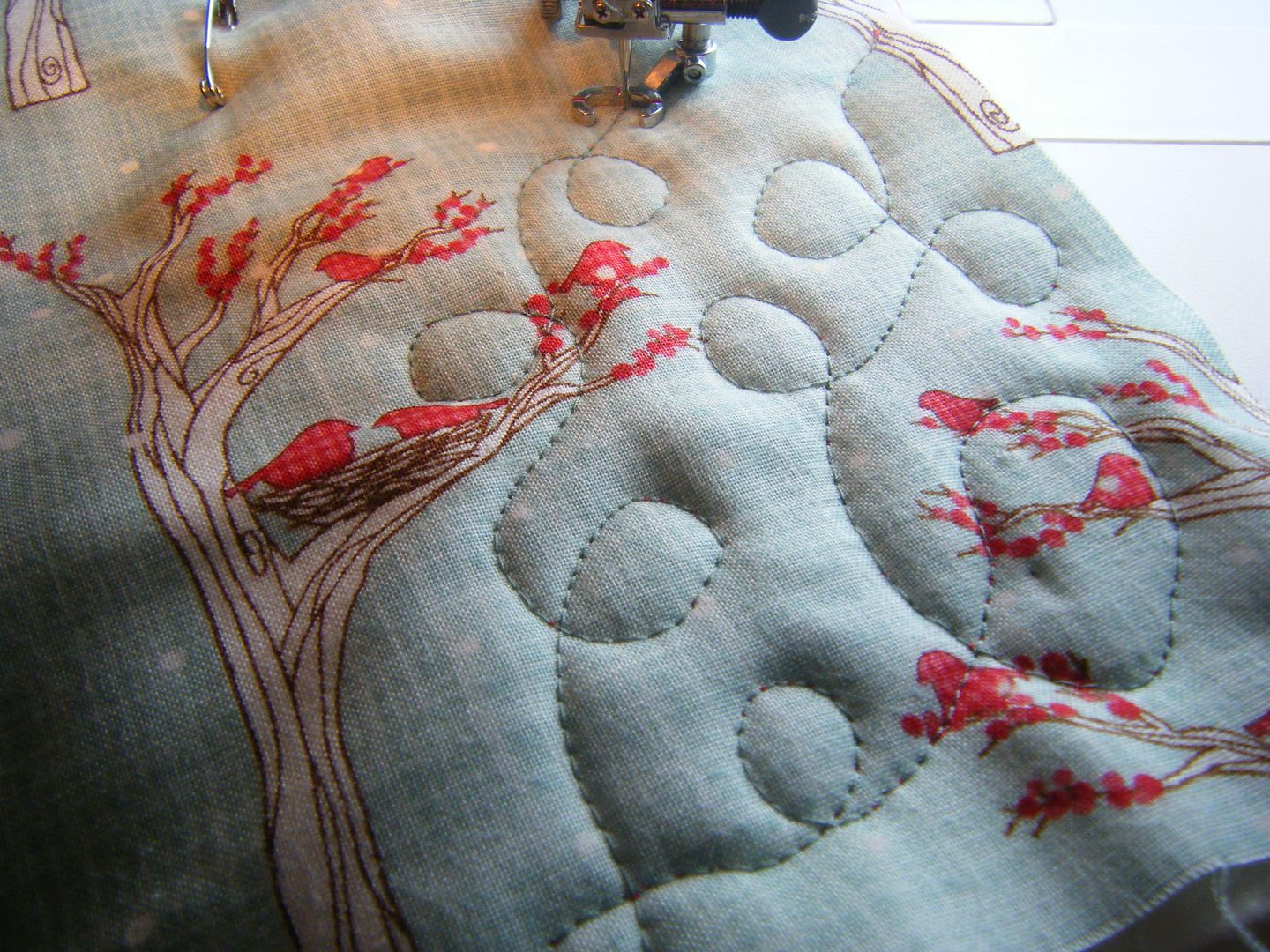 I used an FQ of Kate and Birdie's Winter Lane which I've been hoarding. I don't think it's particularly wintery so I was happy to use it. I drafted my own pattern for this case, took some measurements, cut out my rectangles and then quilted.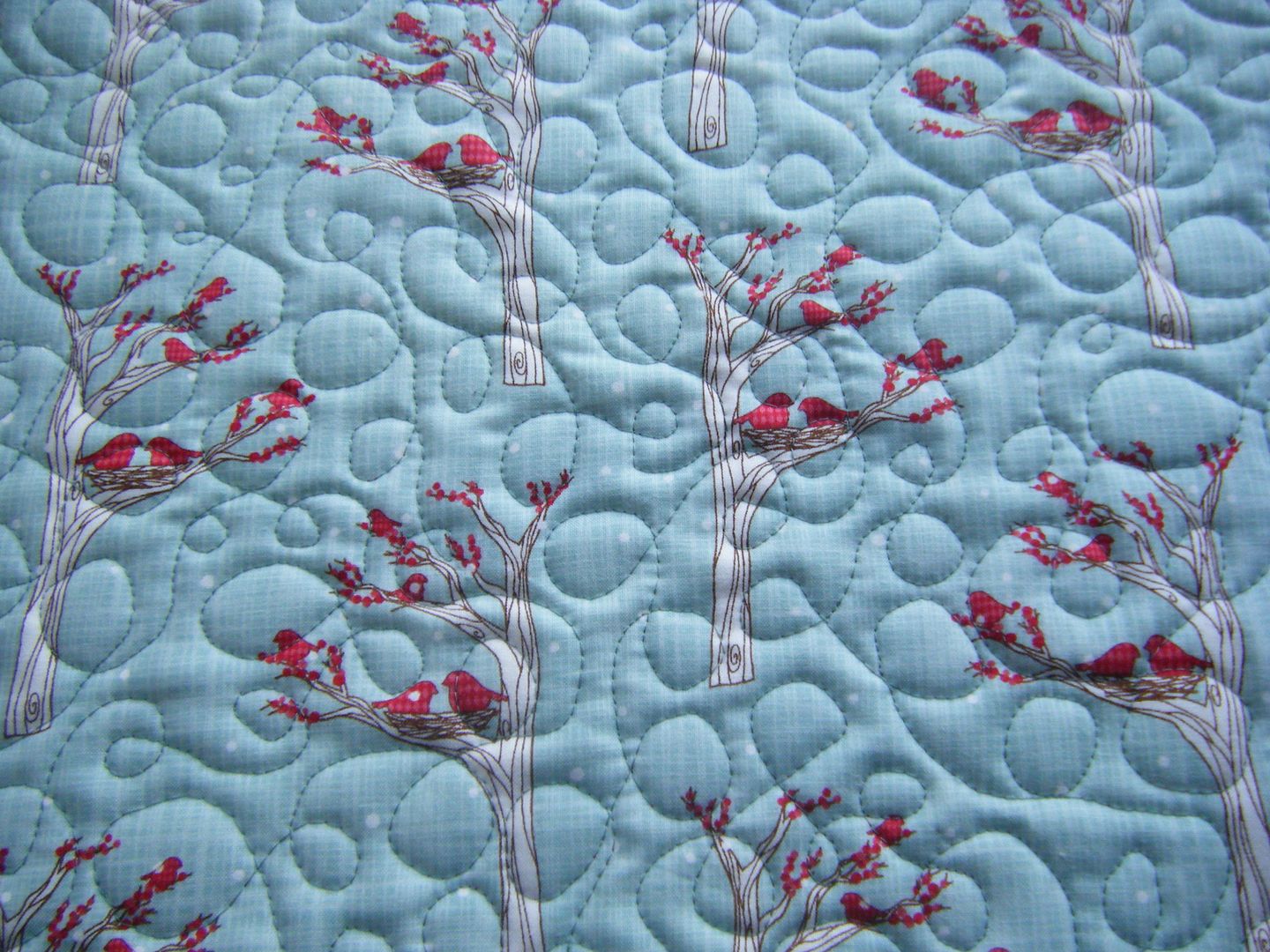 I do enjoy FMQ so I'm not sure why I'm putting of FMQing the And Sew On quilt and my applique cushion cover. I know it will be fun when I get started.
I stupidly quilted it with the lining fabric, in hindsight I would have much preferred making a separate lining, I wouldn't have had to bind the damn thing for a start!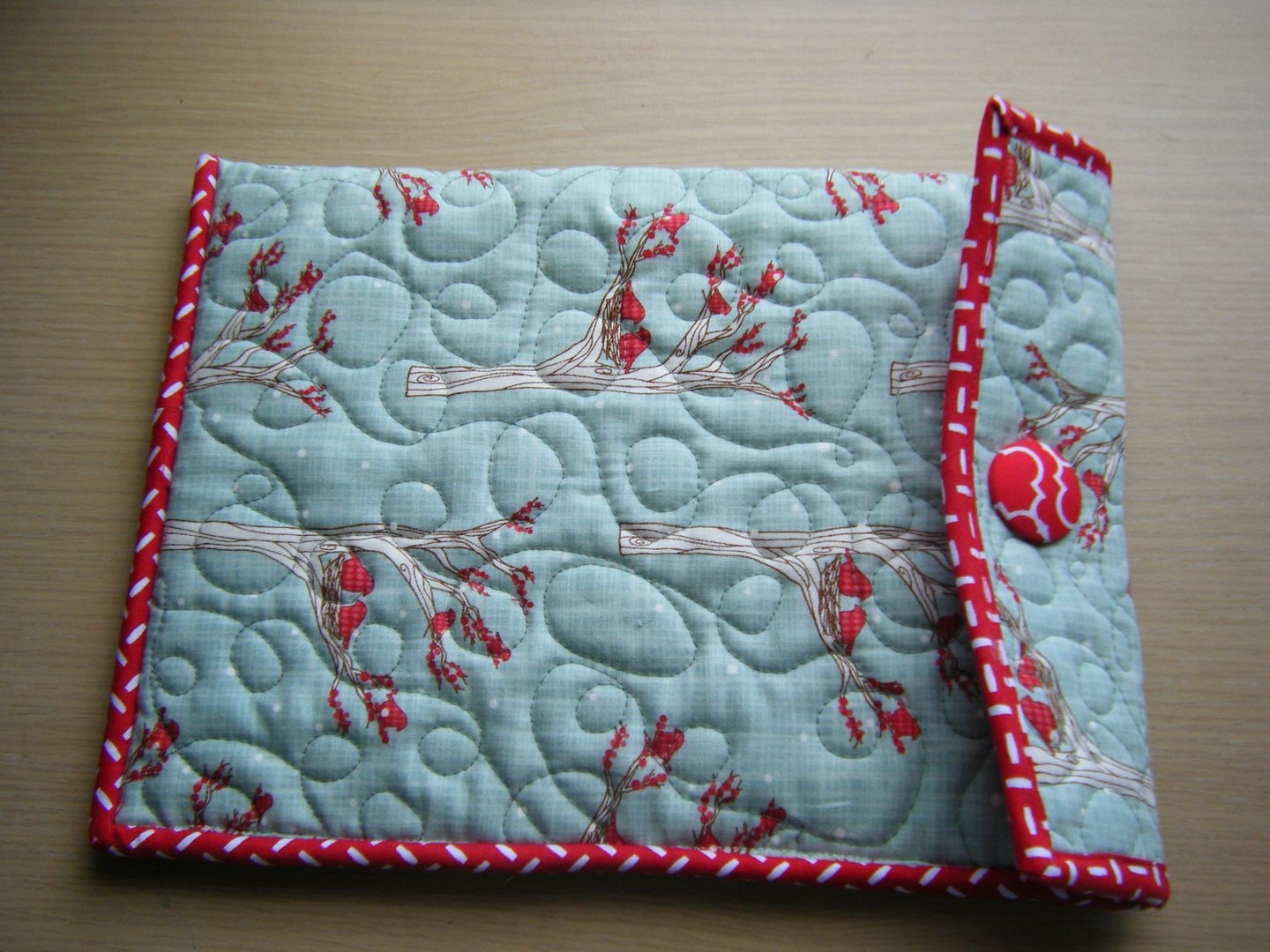 I wish I'd taken a picture of the cut out pattern piece before I sewed it up. It's one piece with a rectangle taken out of the top to form the front. It was a stupid design and I bound it in the most ridiculous way, but never mind, it's done now!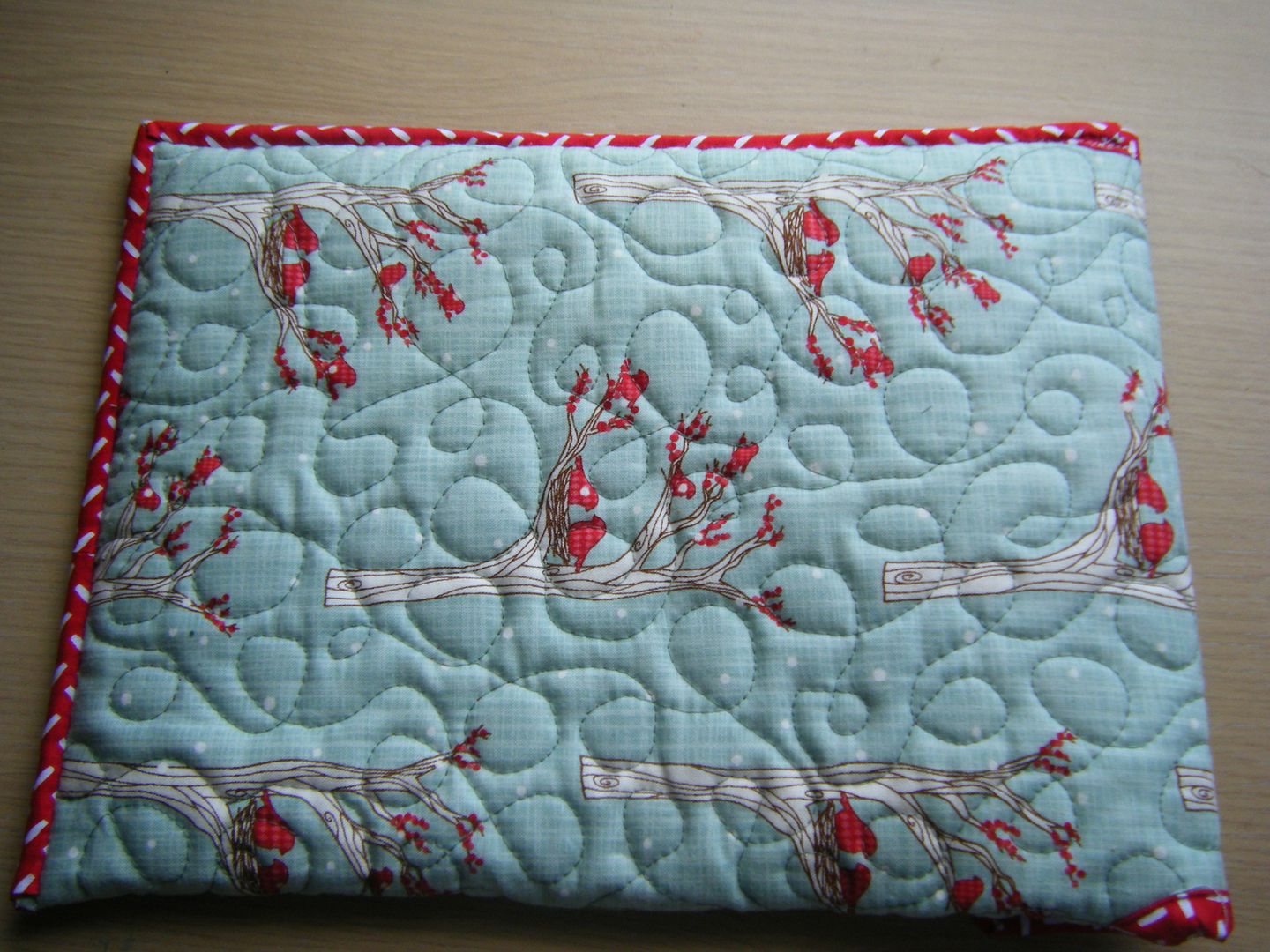 I love the finished case, but you have to make sure not to look directly at the binding as it's so sloppily put on it could explode in your face. True.
I put in a button hole and added a self-cover button to match the lining. I probably could have fussy cut it!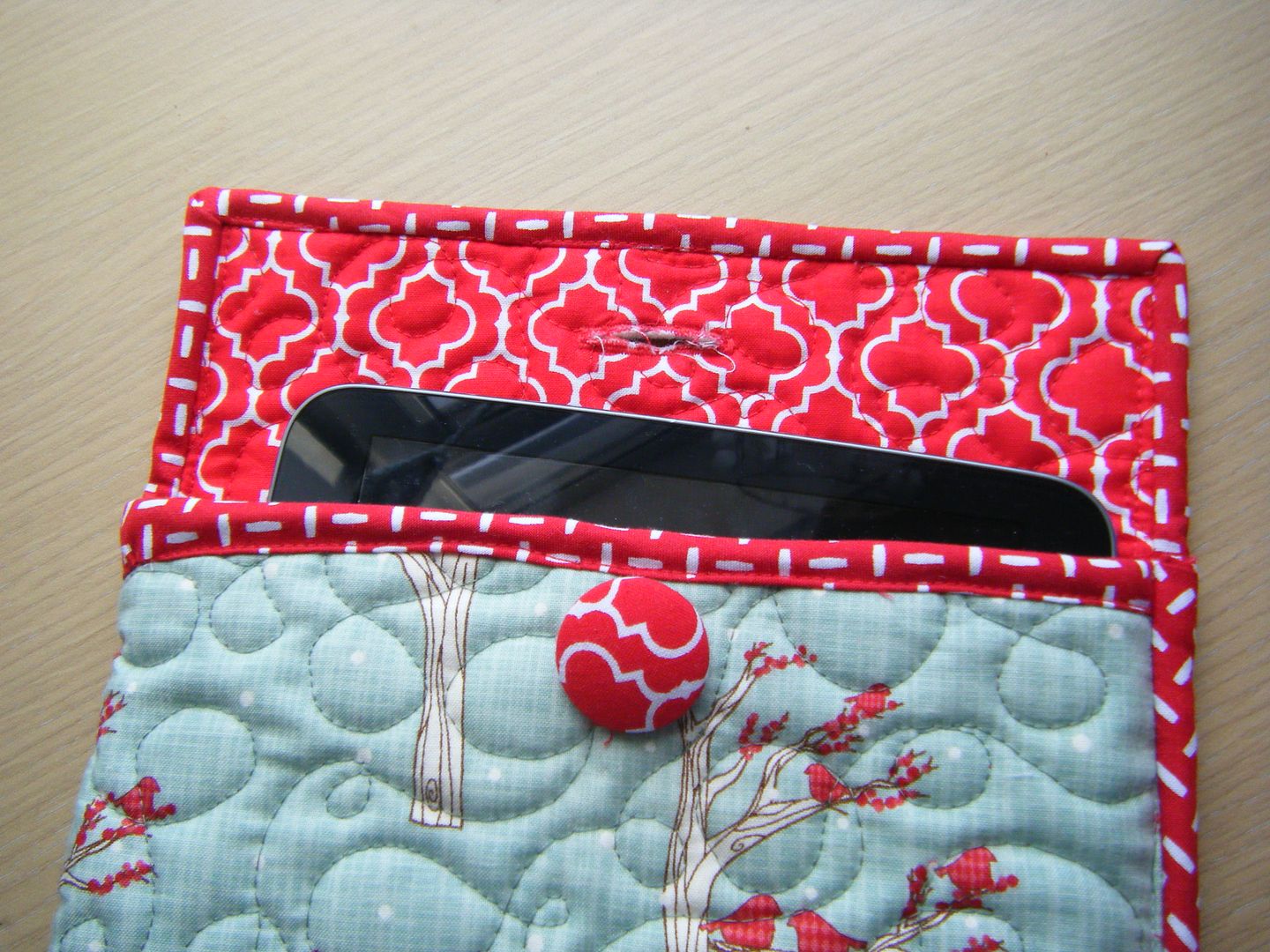 Night night Mr Tablet, sleep tight.