Pavilion very kindly sent me a copy of Felting Fabulous Flowers
by Gillian Harris to review for you all.
Before we go any further, the disclaimers. I was sent the book for free to review but I was not told what to say and all opinions are 100% my own. I didn't receive any monetary compensation. Links in this post, as with all my book posts, are affiliated. If you click over and buy something, I get a few pence towards an Amazon voucher.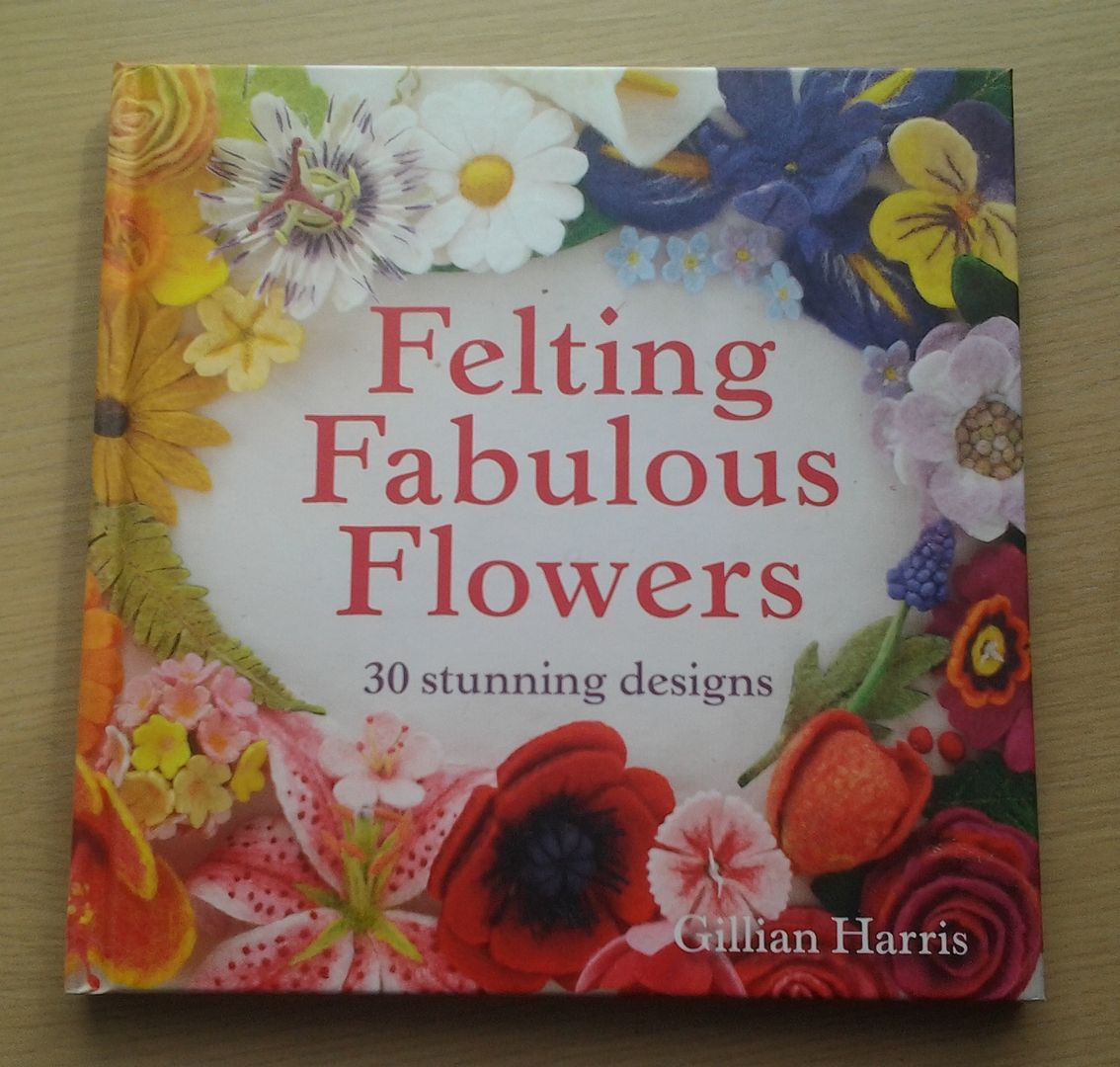 I'm embarrassed to say that it's taken me quite a while to get round to reviewing this for you and I'm not sure why as when I got started, I really enjoyed it.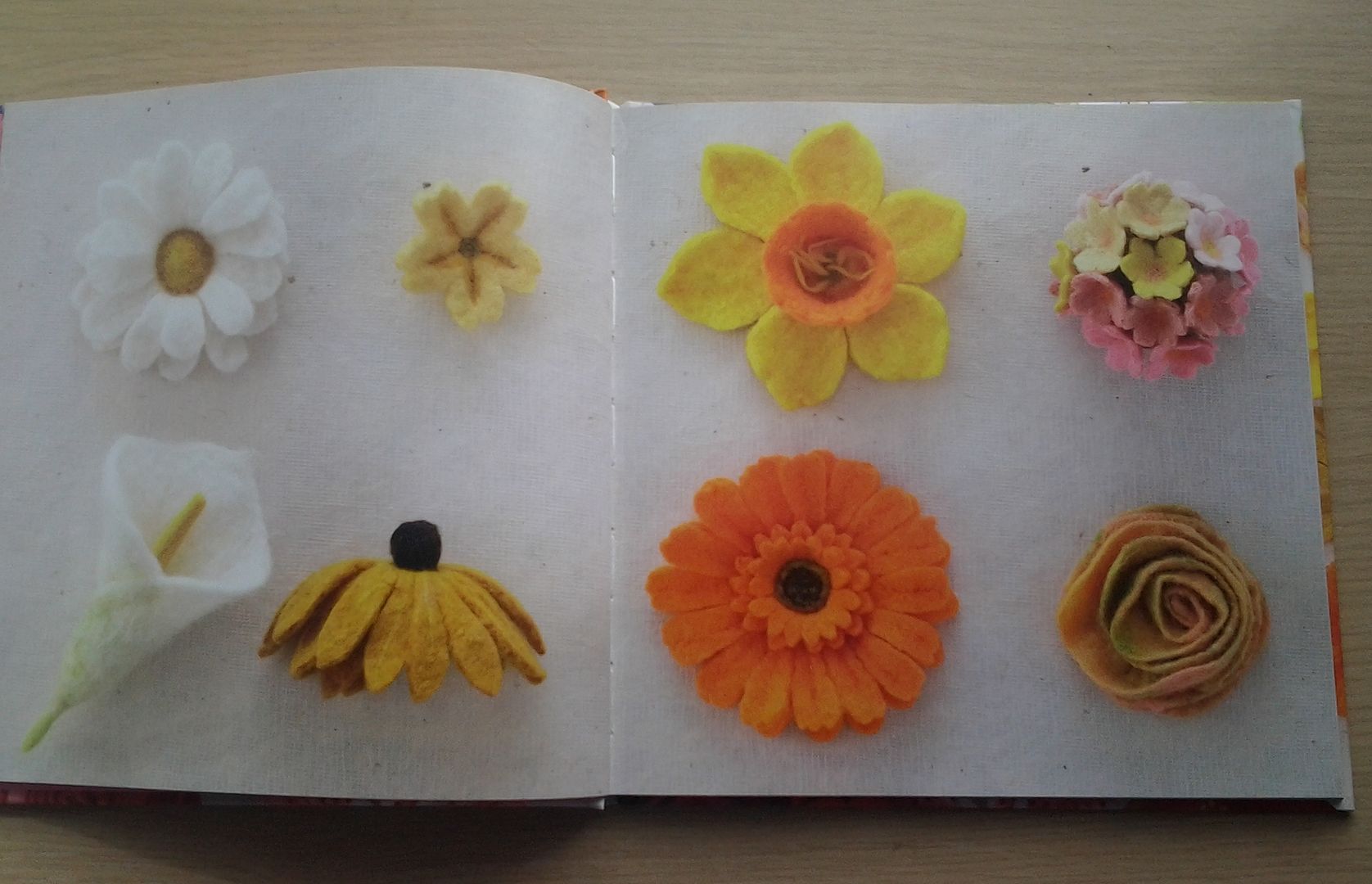 The book has 23 different flower patterns and some leaf shapes too. The flowers are divided by colour and each given a rating of easy, intermediate or advanced.
There are some truly beautiful flowers included. Look at that amazing passion flower! Yes, that one is advanced!
The cosmos flower is the bottom right of the above photo, this is one that I chose to make. All of the flowers are a mixture of wet and dry (needle) felting.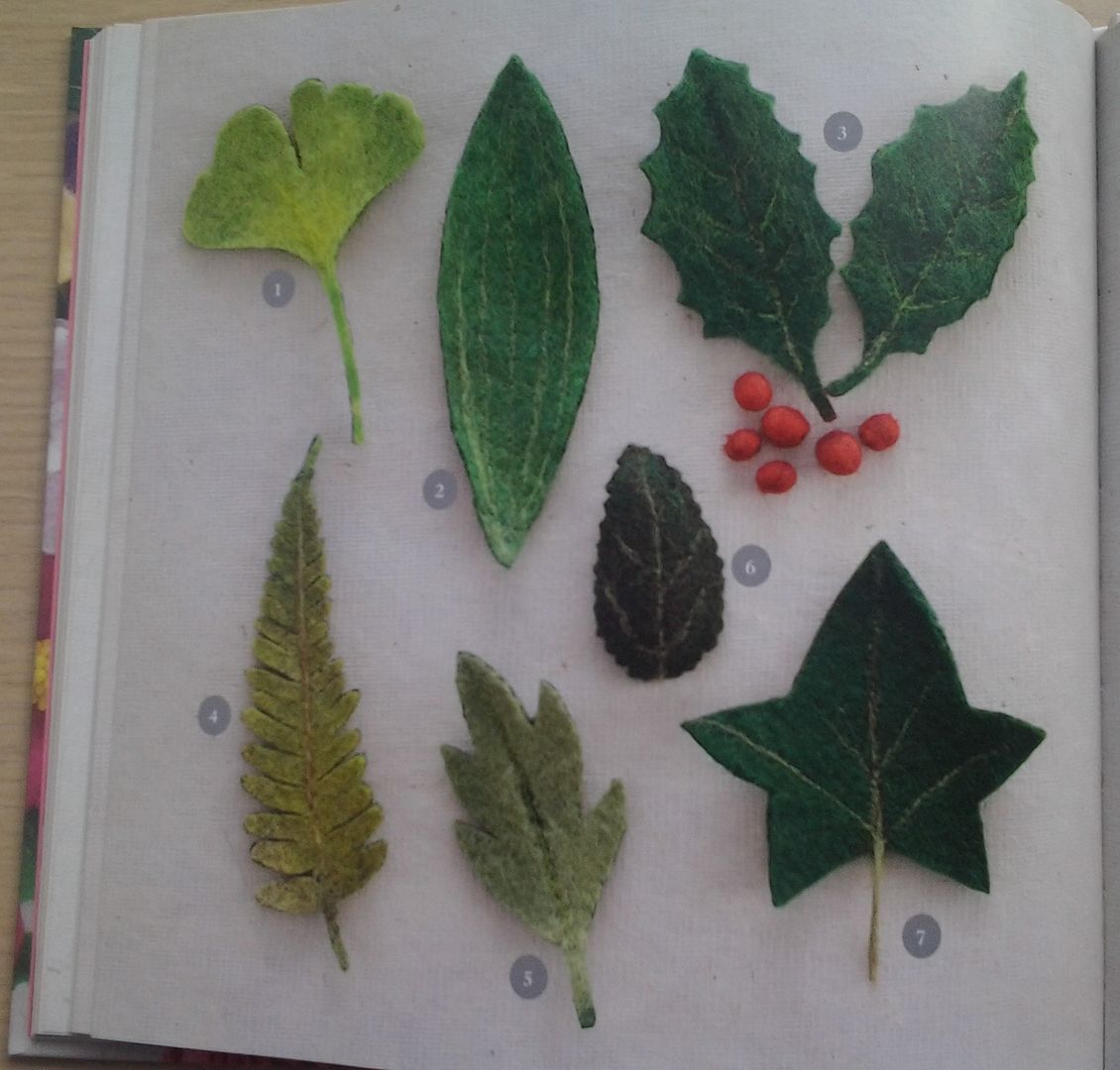 I didn't have any green merino tops to hand, so I didn't attempt any of the leaves, but they'd look fabulous is a bouquet or with a flower as a corsage.
Each flower has it's own page of instructions, then there are instructions for the various felting techniques at the end, followed by the full-sized templates.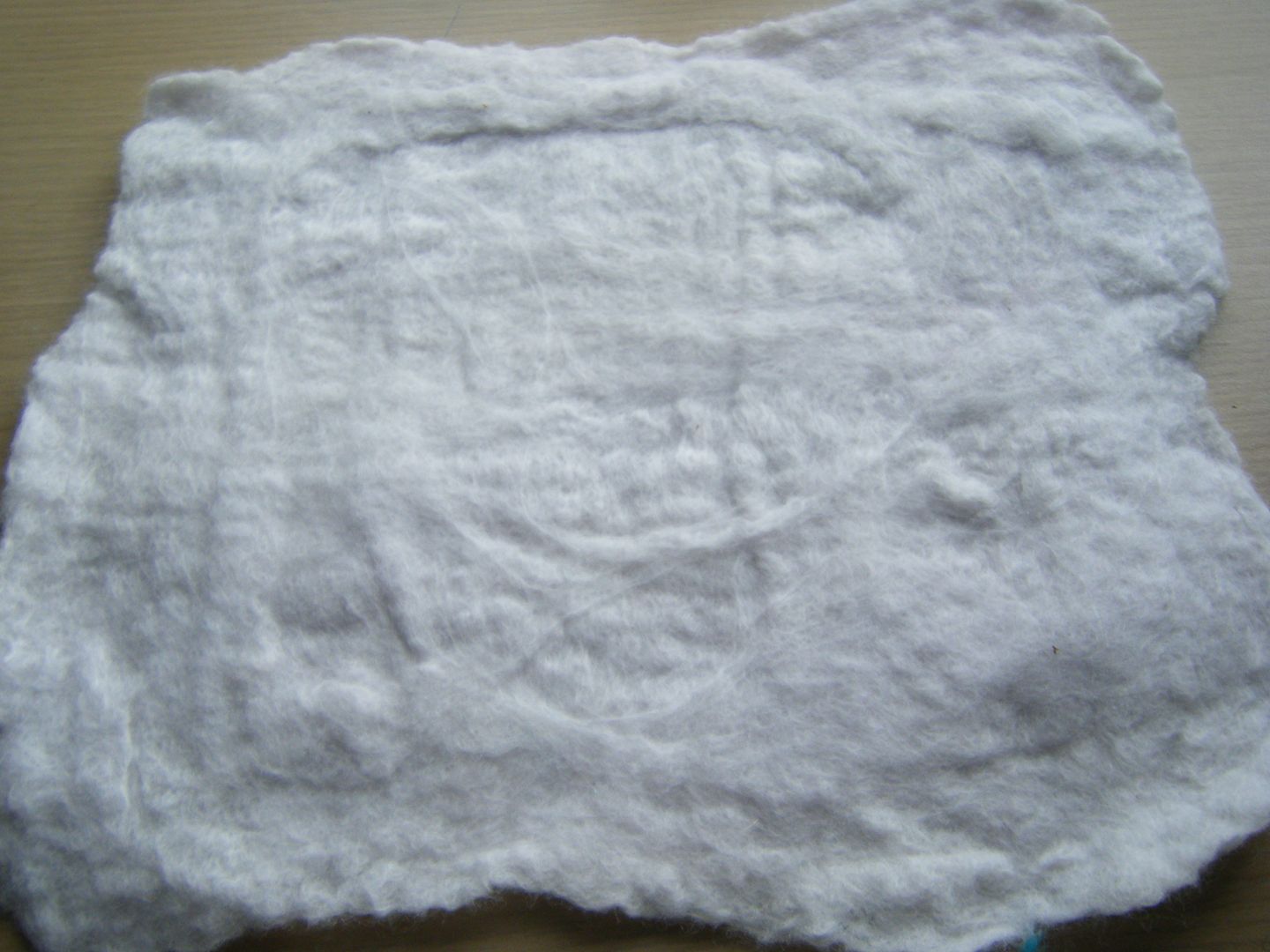 I decided to make the daisy and the cosmos (though in blue!), so I started making some felt. My white felt ended up rather thick. It's been a long time since I made felt and I overestimated how much it shrinks.
I actually used two different shades of turquoise for the second piece of felt. One colour on the front...
...and the other on the back.
It's not easy to see the difference, but there is one!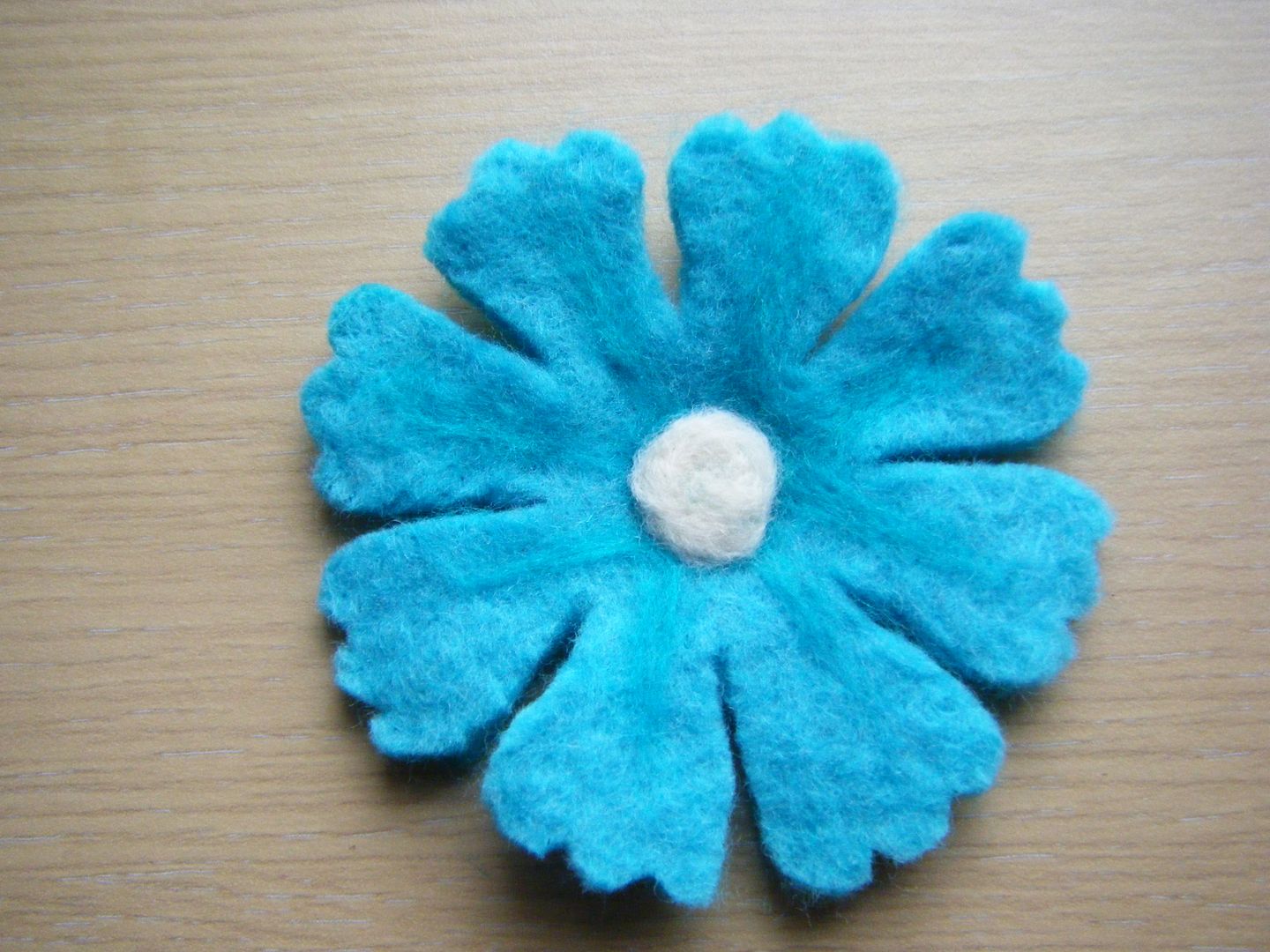 I cut out the cosmos shape from the turquoise felt and decided the lighter colour would be the front. I added some needle felted veins in the darker turquoise, which are hard to see, and did a simple needle felted centre rather than the balls in the original. This flower needs shaping with some Mod Podge or fabric stiffener to give it more shape.
The daisy is made up of two layers of petals with a yellow centre needled to make it a dome shape.
I liked this so much I added a brooch pin and it's already on my winter coat. I know, daisies aren't very wintery but I don't care!
I have a few of Gillian Harris's felting books and all of them are fabulous. The projects are lovely, the photography is gorgeous and the instructions are good. This book is no exception and I actually want to try each and every flower in this book. I think they'd make a wonderful bouquet to put in a vase on the table.
If you have any interest in felting, whether you're a seasoned felter or are completely new to it, I'd recommend this book. The instructions are good enough for a beginner to make their first piece of felt and try their hand at needle felting, and the projects are varied enough to interested the more advanced felter.
Product details
Hardcover: 80 pages
Publisher: Collins & Brown (3 July 2014)
Language: English
ISBN-10: 1909397393
ISBN-13: 978-1909397392
Product Dimensions: 1.3 x 21 x 21 cm
Linking up to: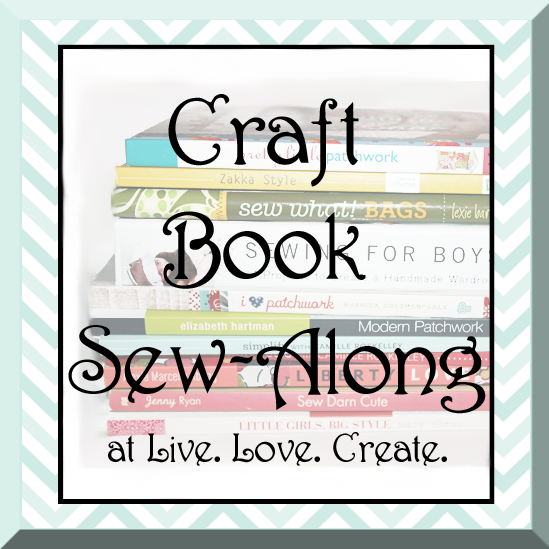 Something New for 2014
Disclaimer:

I was given a review copy of the book by Pavilion, however this review and all opinions are 100% my own, I was not told what to say. Amazon links are affiliate links.