It's been a long time since I updated you on the progress of my Cuzco stained glass quilt. The last post was back in June when I said I'd finished all the blocks. I had, but I decided to double the size of the quilt and so made all the blocks again. I finished them during a guild meeting in the summer and they've sat waiting for me ever since.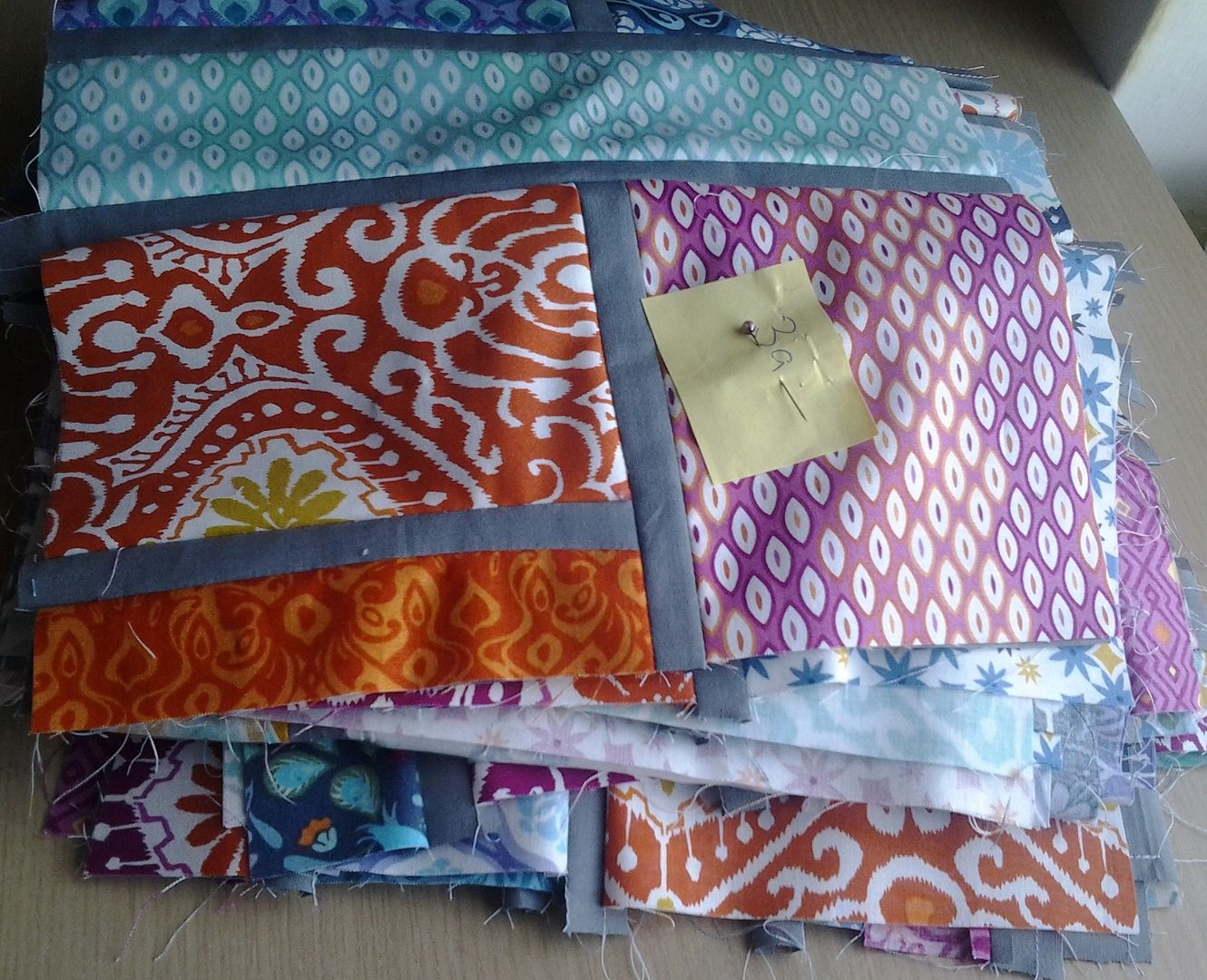 It was high time I did something with them, I was sick of moving them from cutting table to ironing board to sofa and back again! I had the house to myself last Saturday so I set myself up on the dining room table and spread the blocks out on the living room floor (it's open plan, I can't see through walls).
Time for sashing!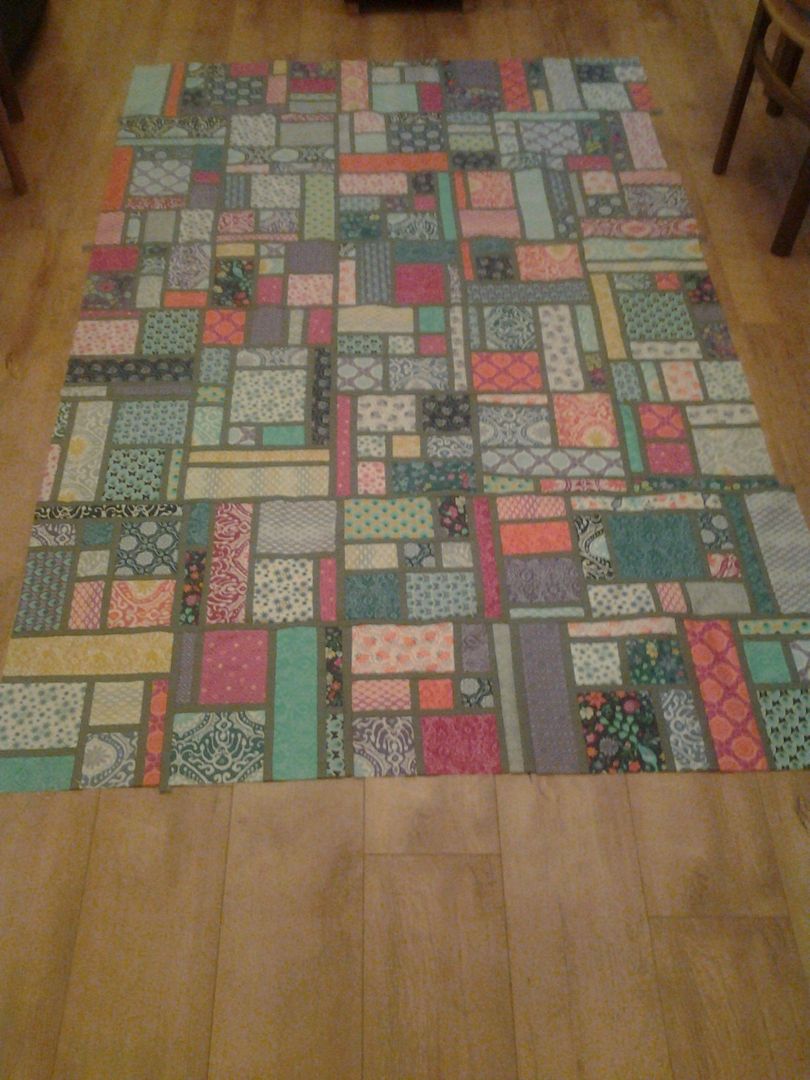 All sashed and rows sewn together. Now I have to square it up (it's nowhere near square or even at all!), then add the wide borders. I'm really nervous about this step as I really don't know how to go about squaring it up. It's a twin sized quilt (I think!), though to me that means a single bed quilt. I'm determined not to let this sit for another 4 months, so watch this space.