It's time for an update for the Orange Peel QAL.
At the last update I'd completed my first set of 6 peels. I'm doing them in sets of 6 so I can reuse the freezer paper templates. Since then I've completed another 2 sets - yellow, purple and orange.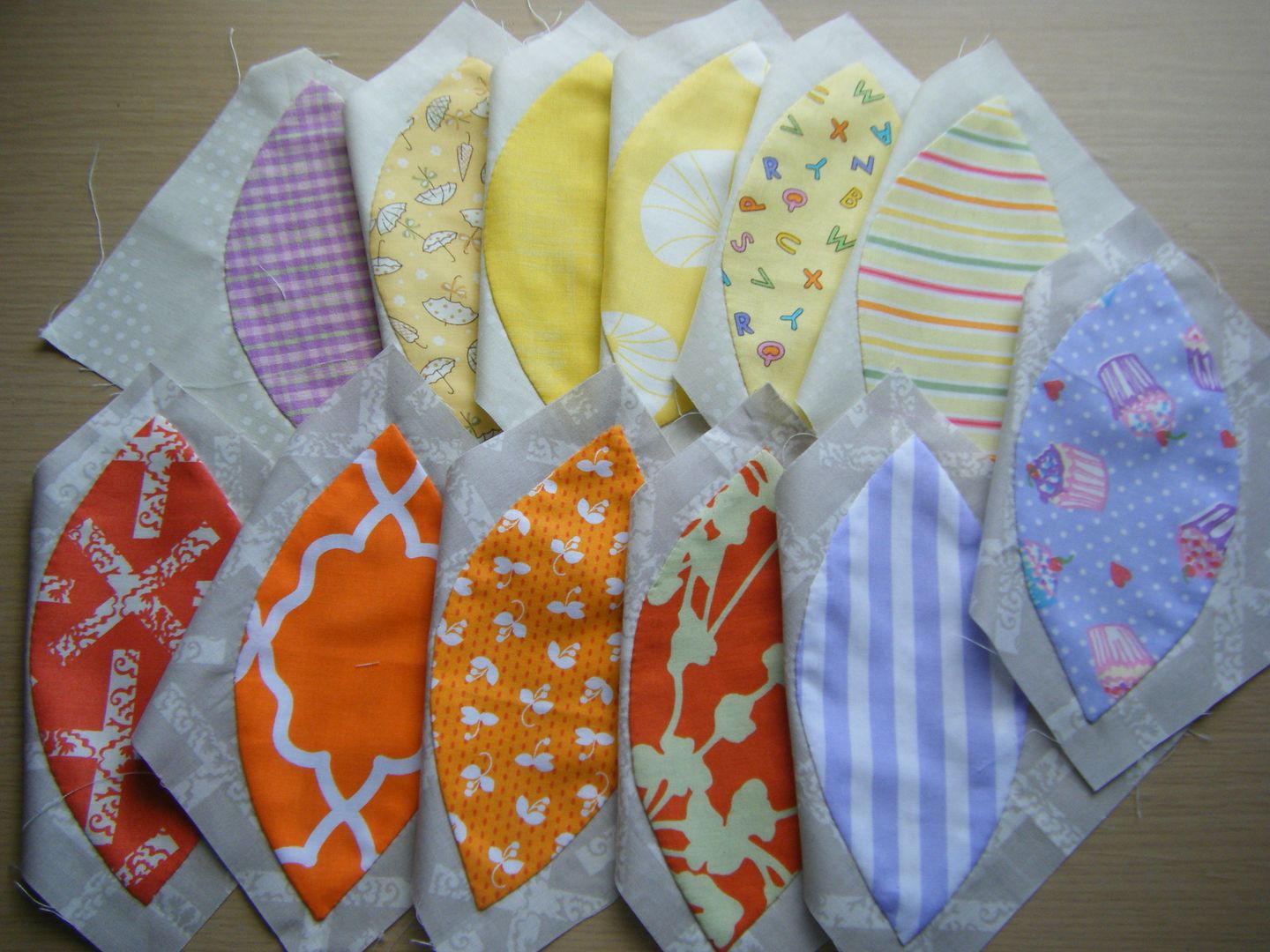 My next 6 peels are prepared, one more to be basted and then I can start sewing them down to the background. I don't really enjoy the hand sewing and I'm not sure why I didn't machine sew these if I'm honest. I'm definitely not a hand patchworker!
Ah well, I'm more than half way there now so I'm going to keep going!
Related posts
first update