It seems to take me forever to make a piece of jewellery. I make part of it, then it sits for months before I do anything with it!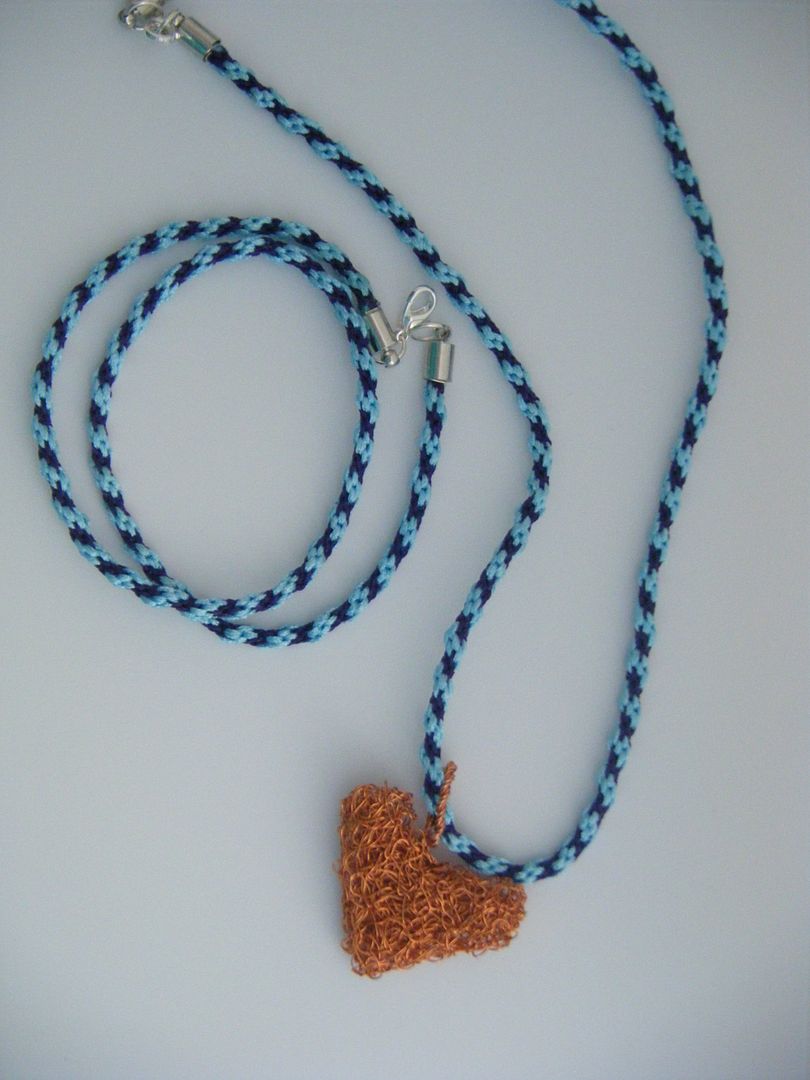 I recently made the worlds longest kumihimo braid (disclaimer: that's not actually true) and wasn't sure what to do with it. In the end I made a double wrap braid and used the rest as a necklace for this knitted copper wire heart pendent I made ages ago. The twisted wire necklace it was hanging had become kinked and misshapen so it was time to rehang it.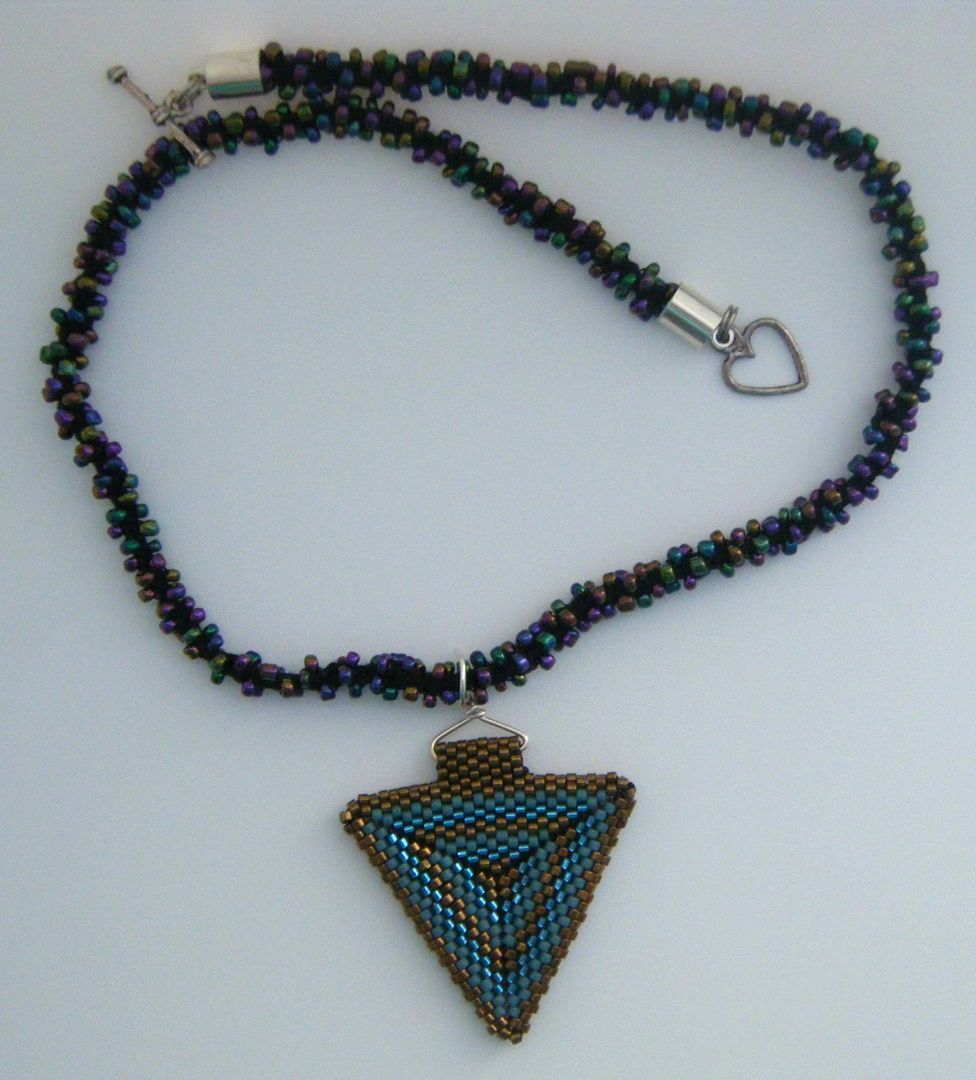 I finished this peyote triangle pendent in a bead class ages ago. I wasn't sure what to hang it on, then mum gave me this beaded cord. It was ready made, I didn't make it. I thought the pendent would be ideal to hang on it.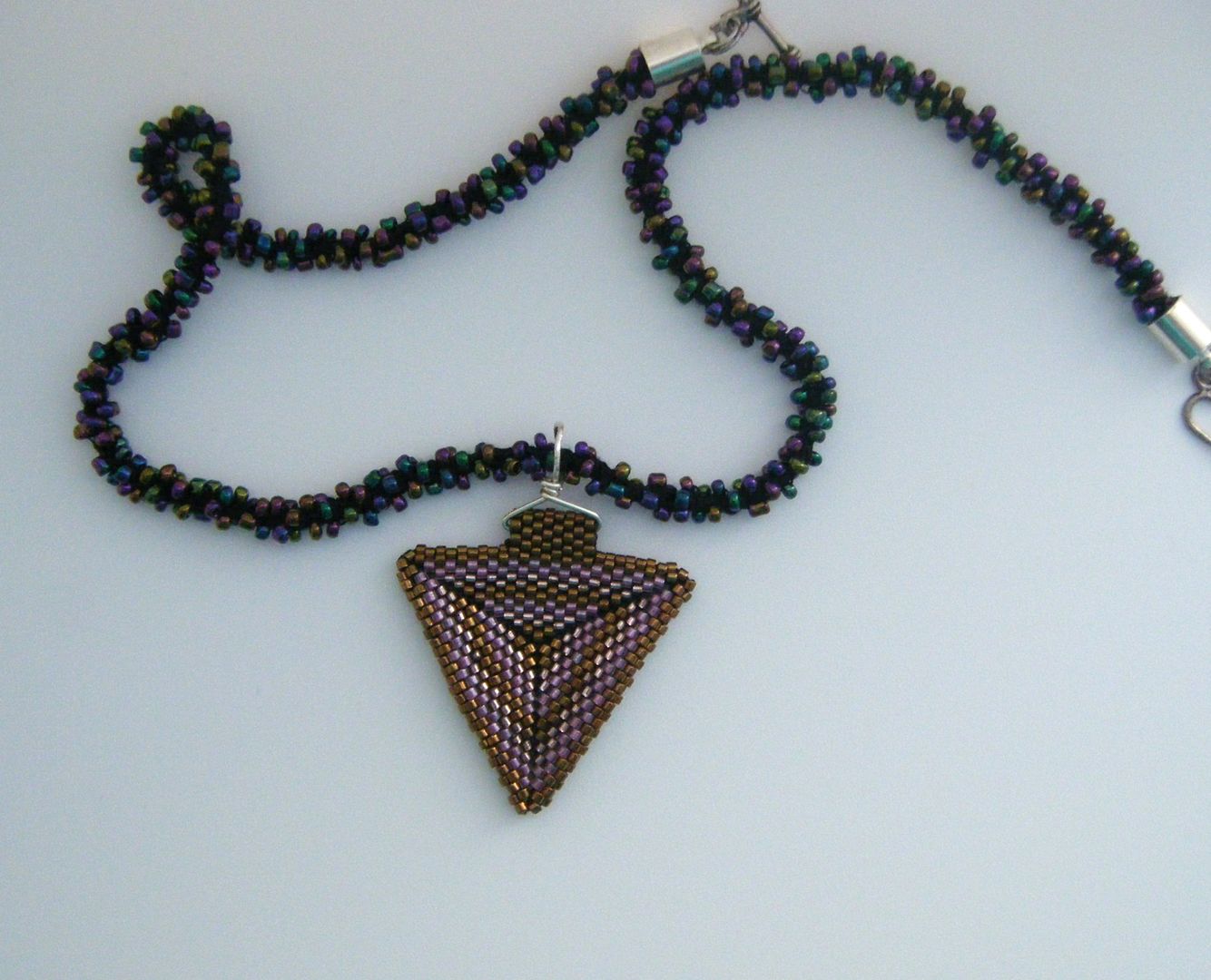 The only problem was that I couldn't get the beaded cord through the bail as the bail was tiny. I used a bit of wire to create a hanger instead. Perhaps not the most elegant solution, but it works.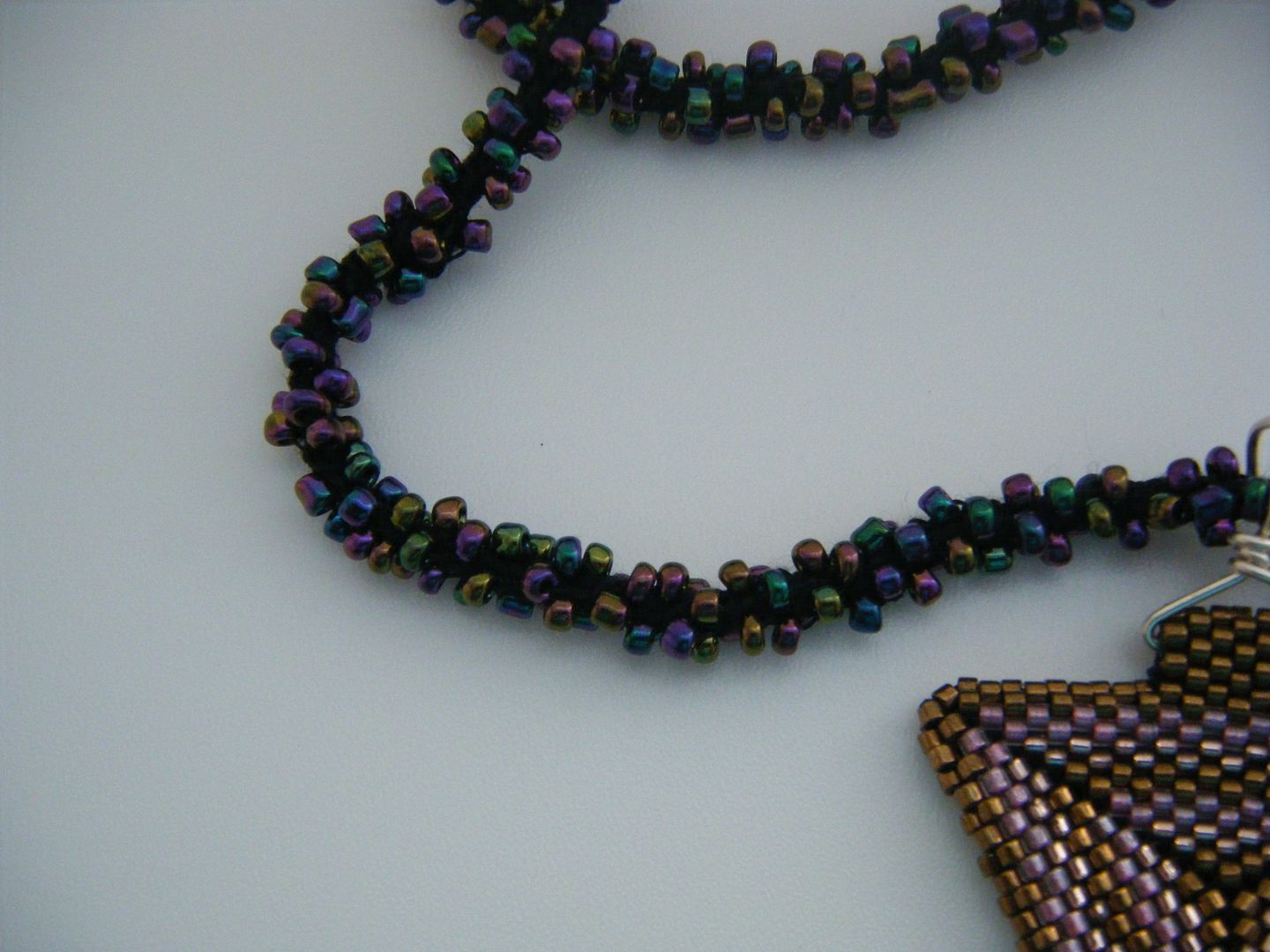 I love this beaded cord and have a bit more of it, I might have to make a pendent to go with it... give me another year or so and I'm sure I'll get round to it!