Well check me out, I'm organised for Christmas already! OK, so that's not strictly true as I've done nothing else to organise, just made my cards, but that's a good start.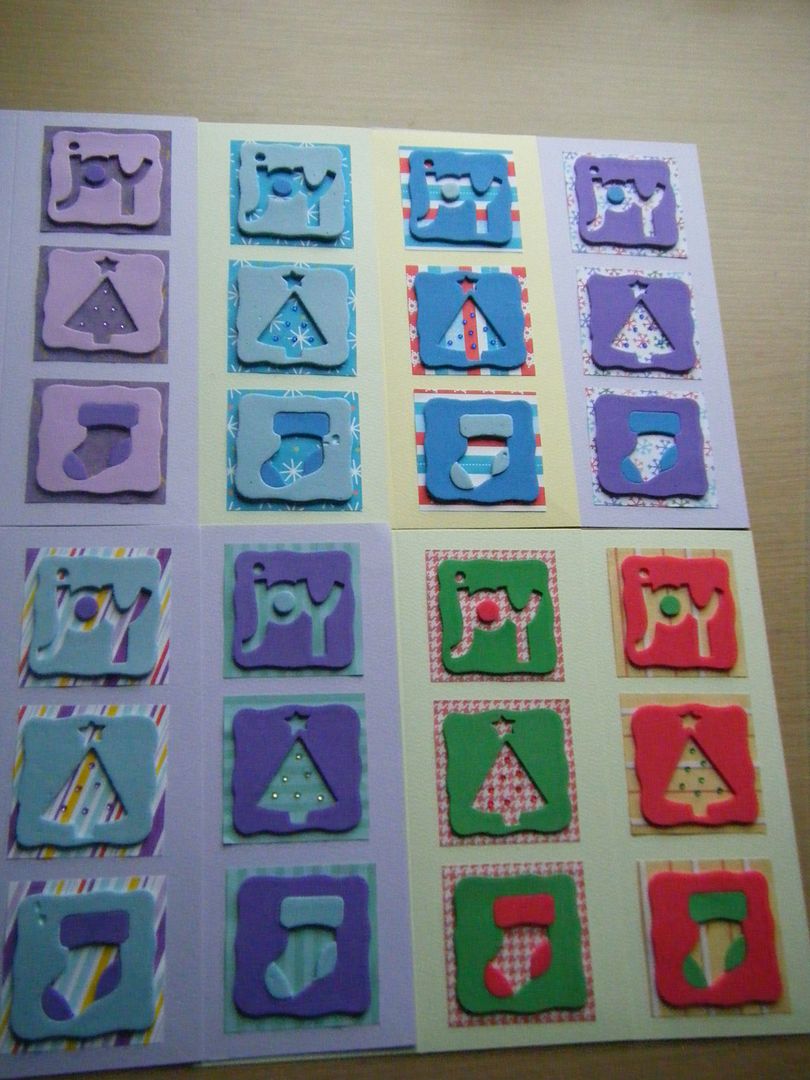 I used my Sizzex Big Shot to cut out the Joy, tree and stocking motifs from funky foam. I did a set of each in two different colours, then swapped parts of them over.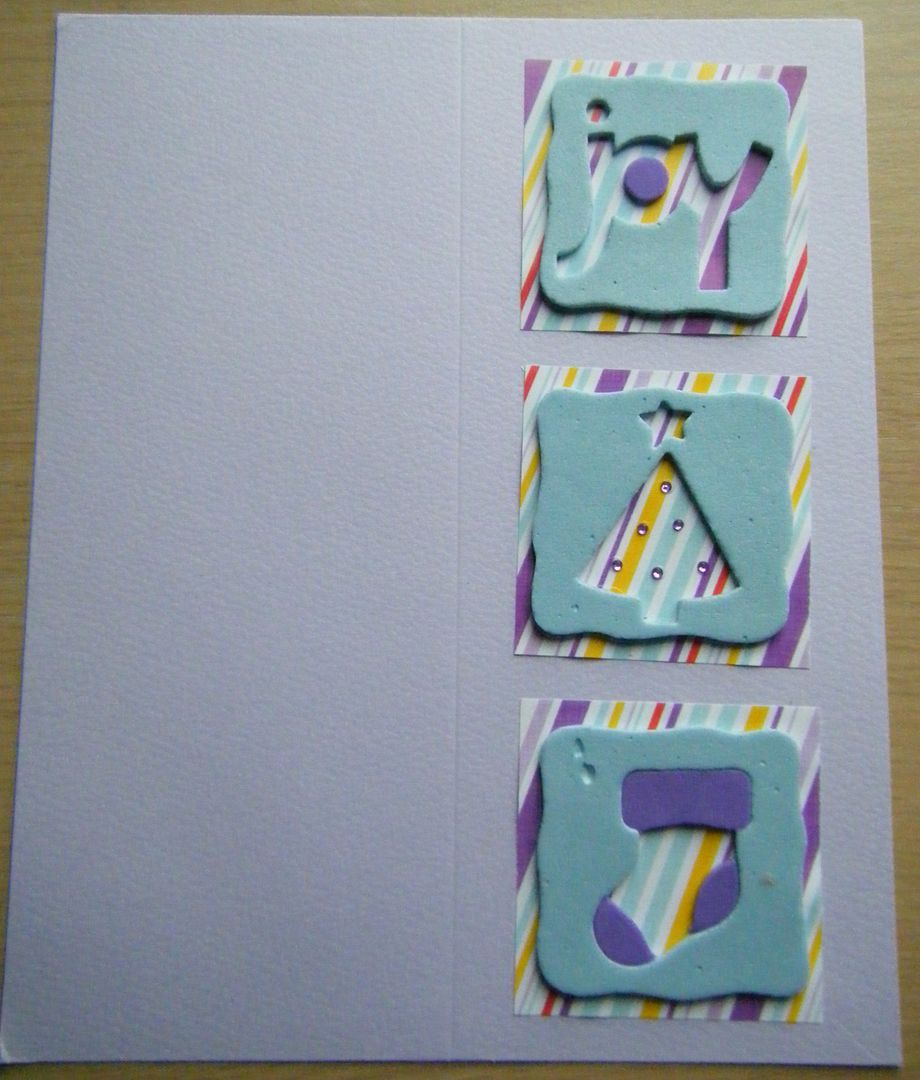 Each motif is backed with a square of patterned paper and the tree has some tiny jewels added.
I used some of the cut out parts to make a square card using three complimentary colours of tree and a single joy.
Simple, quick, done! Now I just have to remember to write in them and actually post them...