It's time to become accountable for what I'm going to work on in the first quarter of 2015. Yes, I know that sounds hilarious coming from me, when do I ever achieve what I set out to do? But hey, sometimes I finish something and sometimes it's even from my FAL list!
Here's my Q1 list for the 2015 FAL (Finish ALong)
1. Finish the Cuzco quilt. Currently this needs borders adding, then sandwiching, basting, quilting and binding. So not much then.
2. My nephew will be 3 in March and I'd love to give him the quiet book I made a start on. Number 1 task for this is to buy some velcro! Then I can get started sewing the 3 pages I have cut out.
3. I need to FMQ my And Sew On quilt. It's quilted in the red borders and already bound, I just need to add some quilting to the blocks.
4. I want to make this circle of geese block into a trivet. The two we have are so useful but get dirty often and so end up in the wash and we end up making do with a tea towel. It needs bringing up to a useful size with borders, then quilting and binding.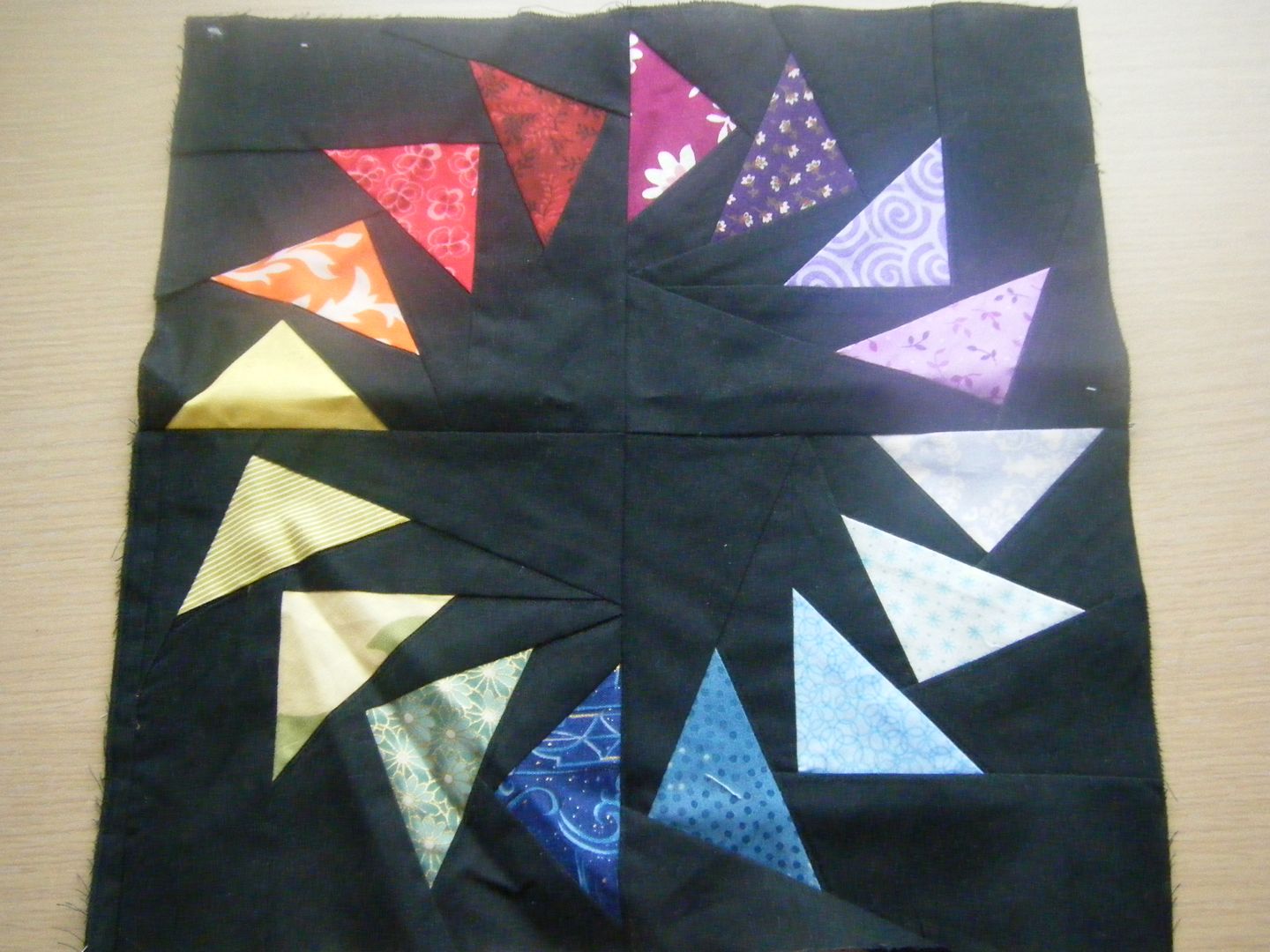 5. This orphan block from the Sew Kitschy BOM is destined to become a trivet too.
6. I think the Orange Peel QAL will finish soon (I've lost track!) so this rather large mini quilt needs quilting and binding.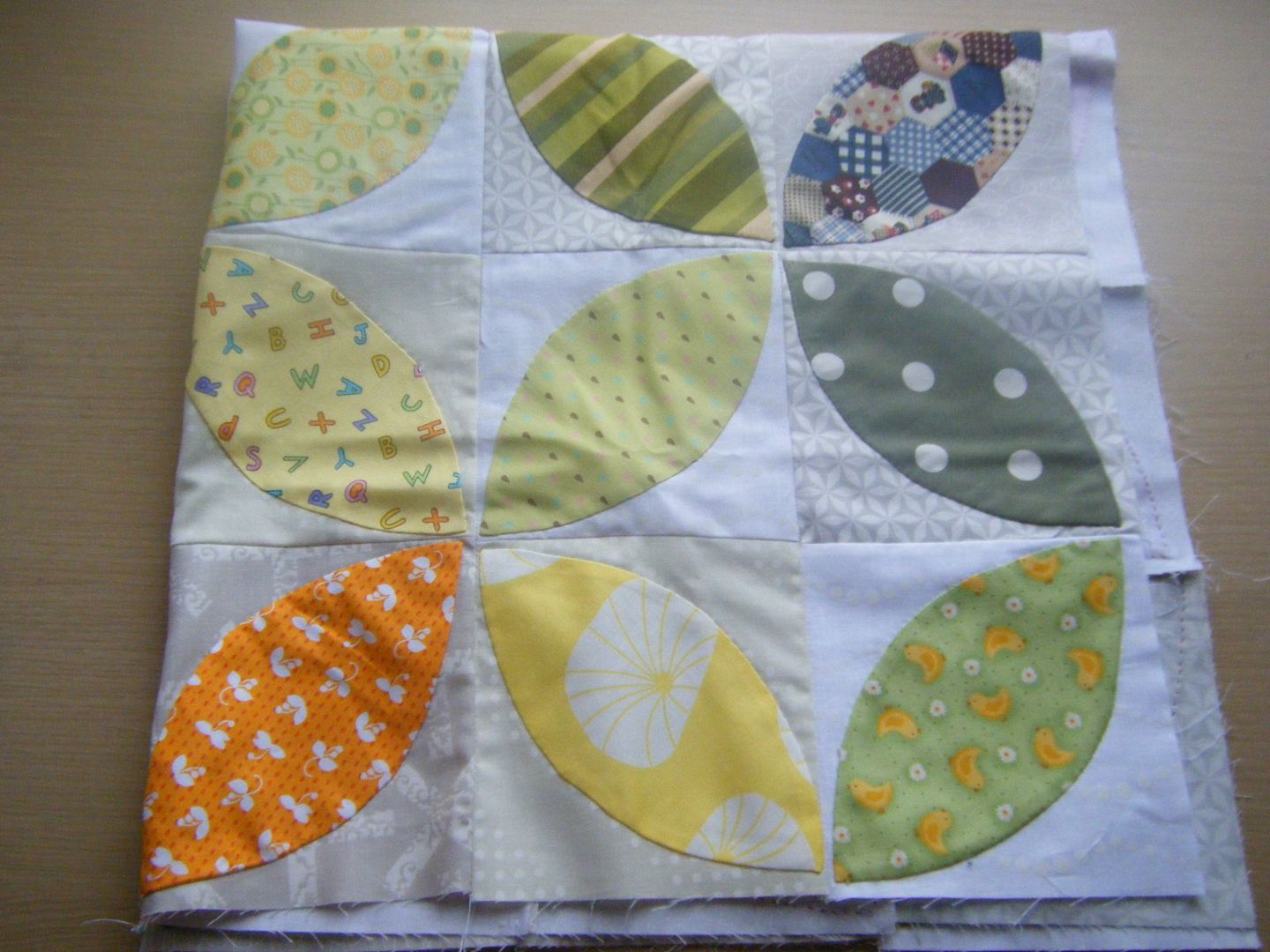 7. It would be nice to finally get the latch hook rug bound and on the floor somewhere. Actually it is already on the floor, in my craft room, but it could do with being finished first!
8. And finally, I'd like to get Save the Stitches finished. I'm considering entering it into the embroidery category at the Quilt and Stitch Village in Uttoxeter in April, so it needs finishing and framing by then.
Quite a short list this quarter for me. I'd be happy if I mange to finish Save the Stitches and the two trivets, anything else will be a bonus.