It's time for a check in on the 3-weekly SAL. I'm stitching Elizabeth Almond of Blackwork Journey's Save The Stitches blackwork sampler and have been for most of the year. I made a LOT of progress this time.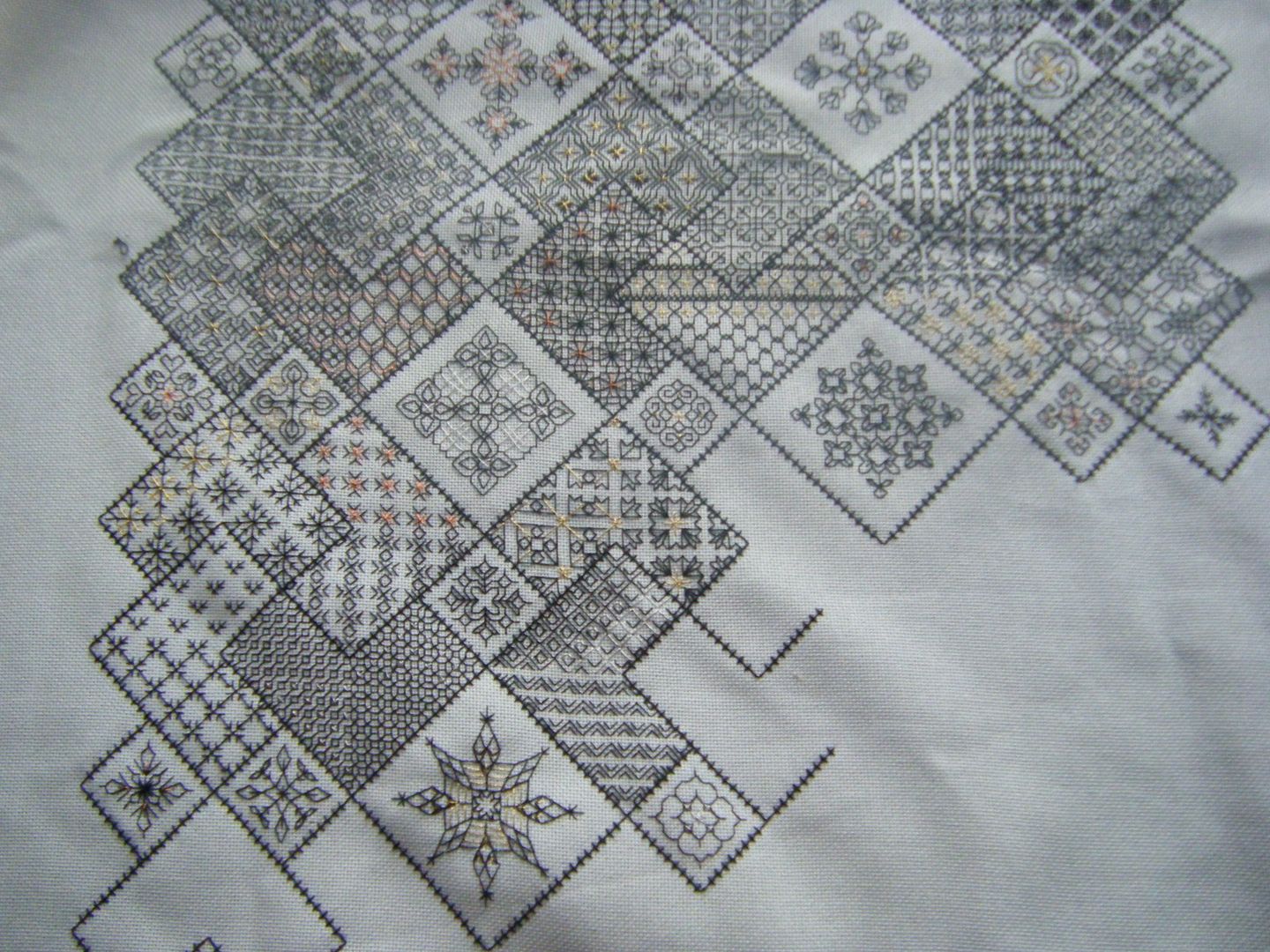 The photo above shows blocks 13-18 which is half done. I had already stitched block 13 and half of 14 and 15 so you can see that I've basically stitched an entire row (made up of 4 blocks), but in two halves.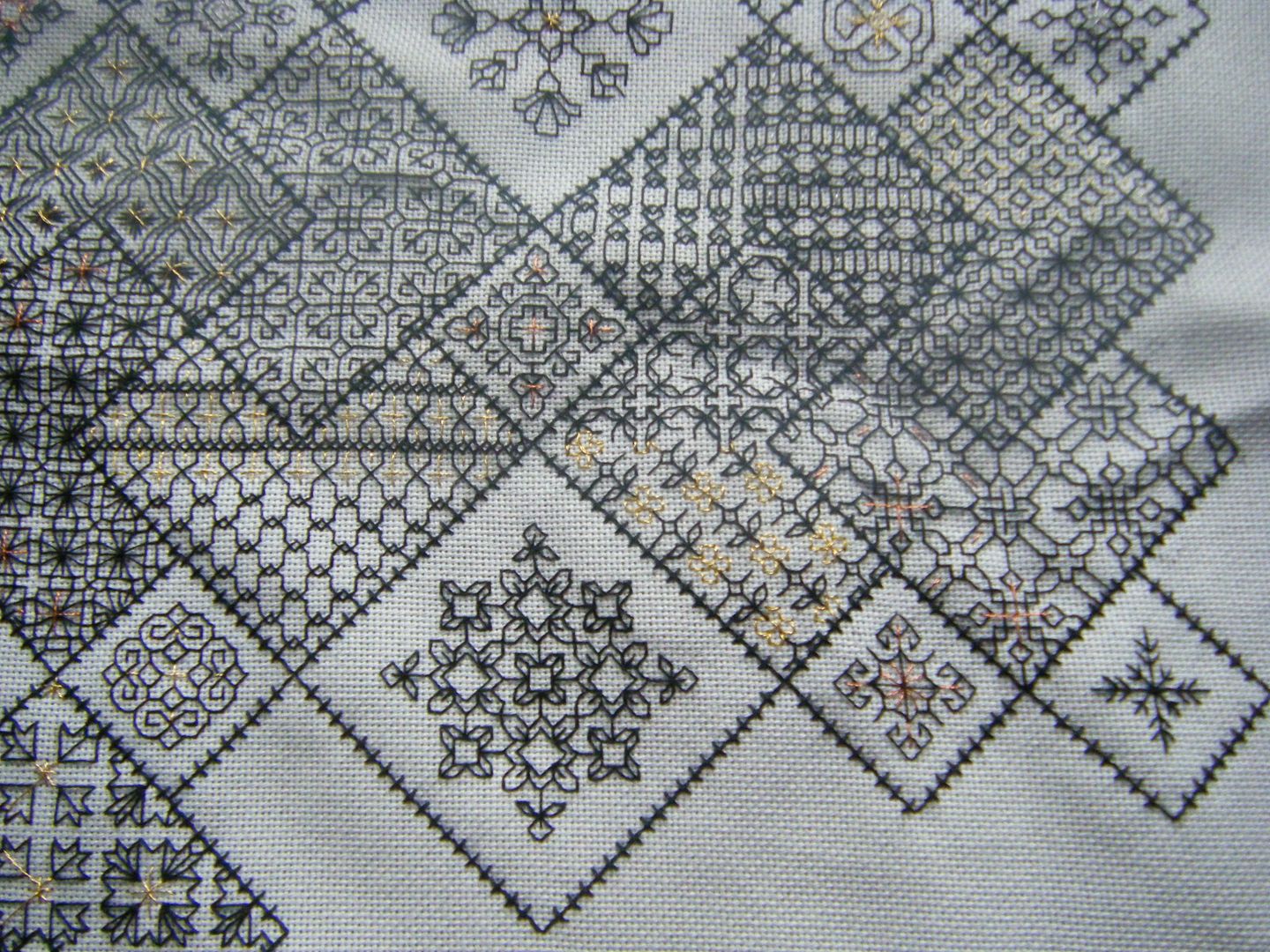 This is blocks 14 and 15 with half of 16 below.
and this is block 17 and half of blocks 18 and 20. I said in the last check in that I was half-way through, I was so wrong, I'm nearly done, which is what I think is responsible for the sudden burst of activity on this projects. There are 24 blocks in total which means I have to finish the row I'm on and there's one below, then it's just going back to stitch on the beads!

Here's the entire piece so far. Yes, it's huge!



You can go and see what the other participants have been up to here: