I took part in Grow your Blog last year and enjoyed meeting so many new bloggers, so when Vicki at 2 Bags Full announced another blog hop for 2015, I signed up straight away.
For those of you who are visiting as part of the blog hop, welcome to my blog! I will tell you a bit about my blog below. For regular readers, go over and have a look at the lineup. There are over 400 different bloggers participating, some are holding giveaways, and you're sure to find something to interest you as there are bloggers writing about all kinds of topics. I found some great blogs through the party last year.
I think my post last year said it all about me and what this blog is about, so if you feel inclined, hop over and have a look at the post here.
I live with one Mr CA and 4 bunnies. They are not house bunnies, they hate our laminate floors too much for that, so they live in the garden.
They are Colin and Ellis:
Tiff:
And Harry: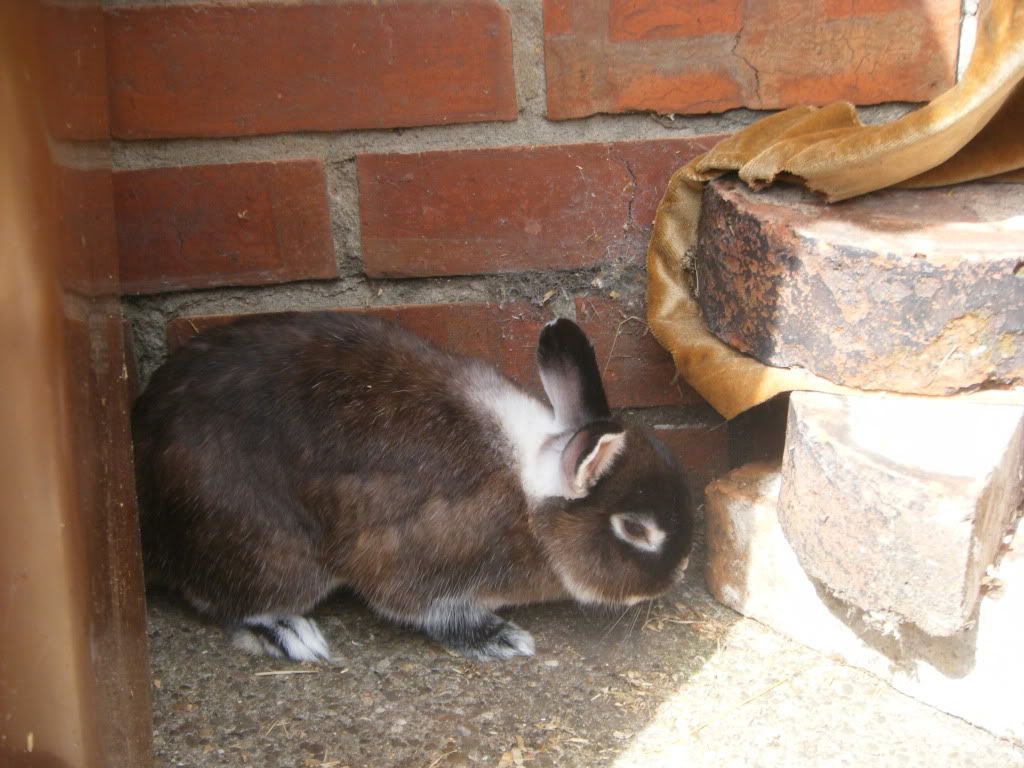 This is probably a good clue to the fact that I like bunnies, though they don't feature on my blog as regularly as they should. I have been busy making bunnies though.
Most recently I made a beadwork bunny. I enjoy a bit of beadweaving (usually making jewellery rather than buns) and this was my first attempt at square stitch.
On a crafting holiday last year I made a bunny clock from wood in a scroll saw class.
I've made some silly amigurumi bunnies, silly for the faces that I'm so terrible at embroidering and the weird googly eyes rather than for the patterns I used!
I was very pleased with the plush bunny I sewed, that's little Bertie sitting in the pouch.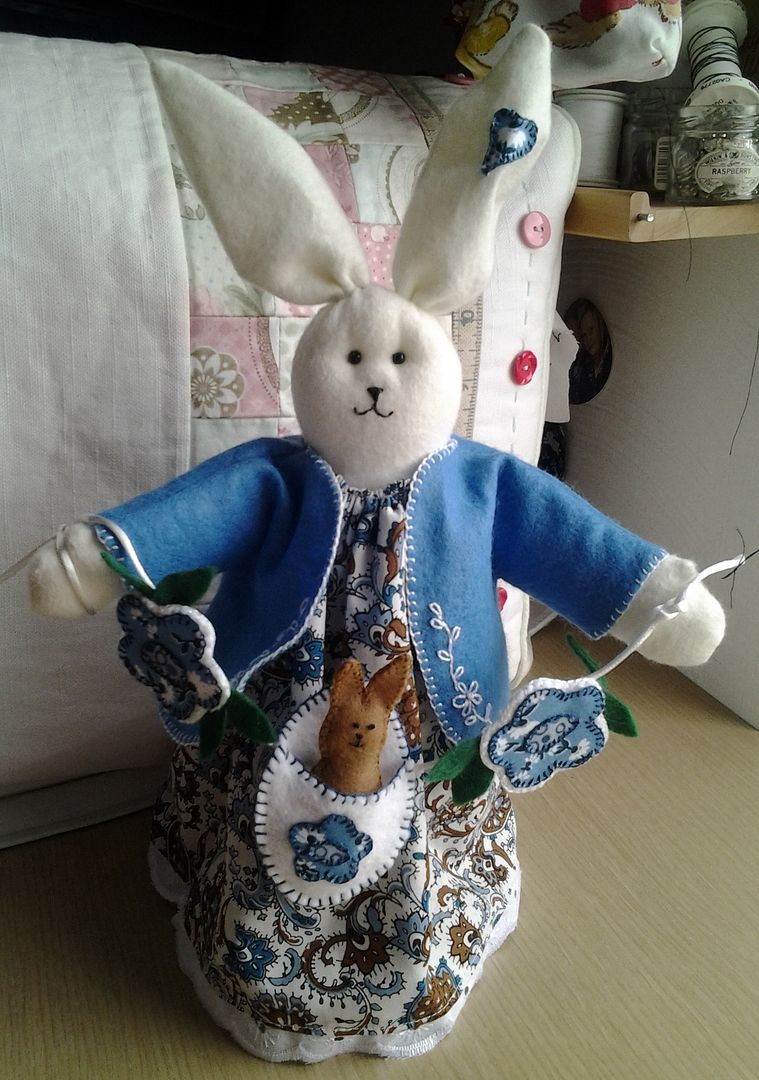 I've been cross stitching a set of bunnies, representative of my real life buns, this is the boys.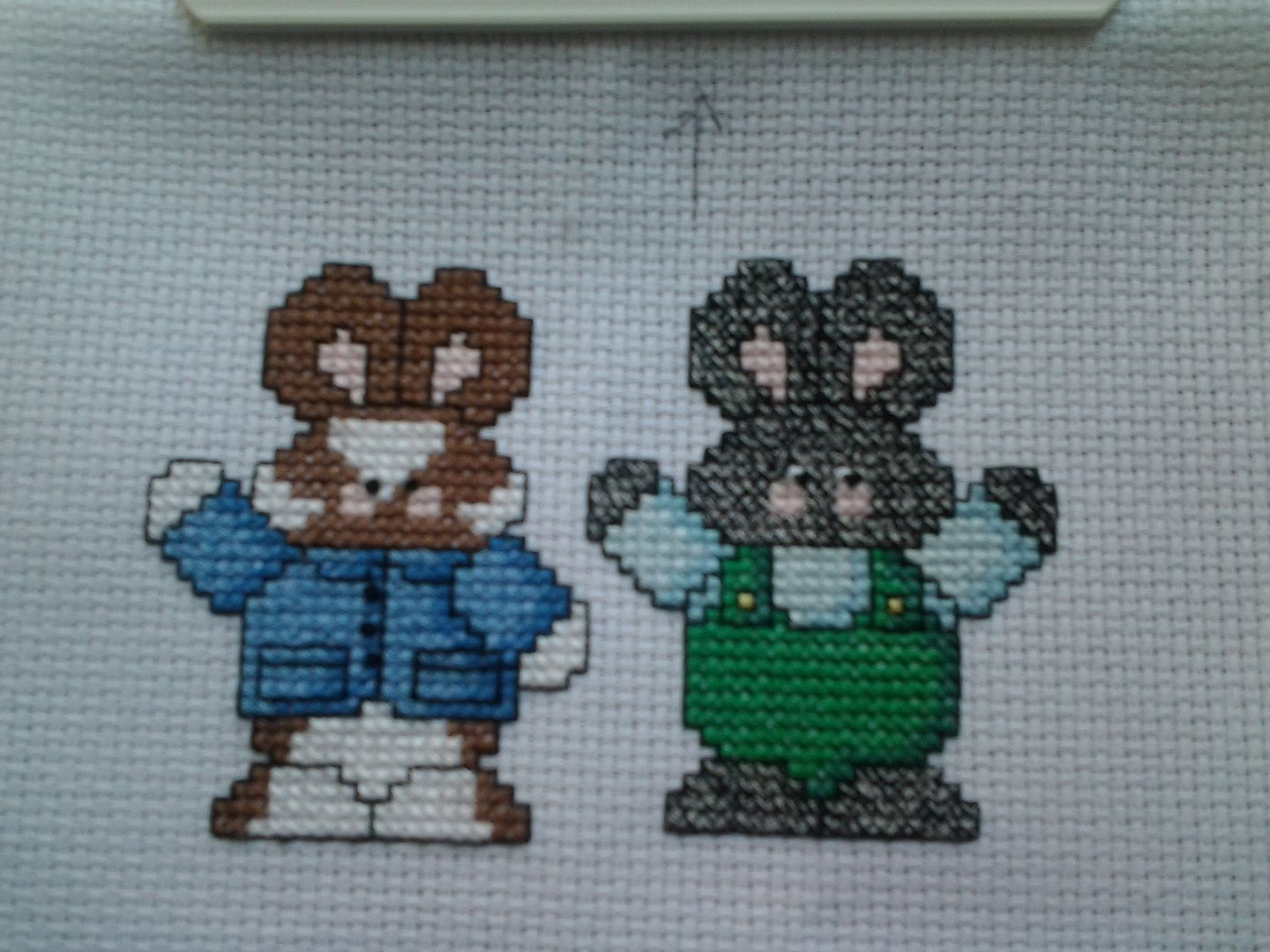 I was very proud of the copper bunny I formed, hammered and soldered in a jewellery making class. I wear him a lot.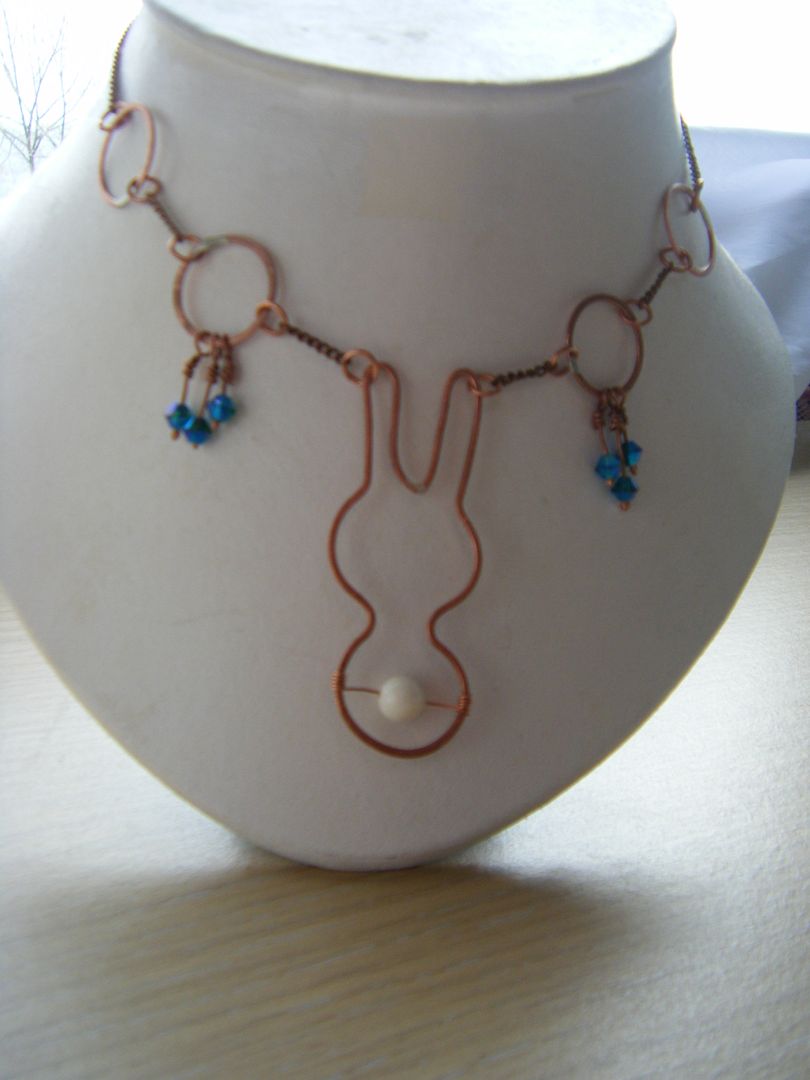 I like to review craft books, and as part of that I made this (pregnant?) bunny from wire. One of my quirkier makes!
I quilt as well as sew, and I enjoy paper piecing. I made this paper pieced rabbit and turned it into a project bag.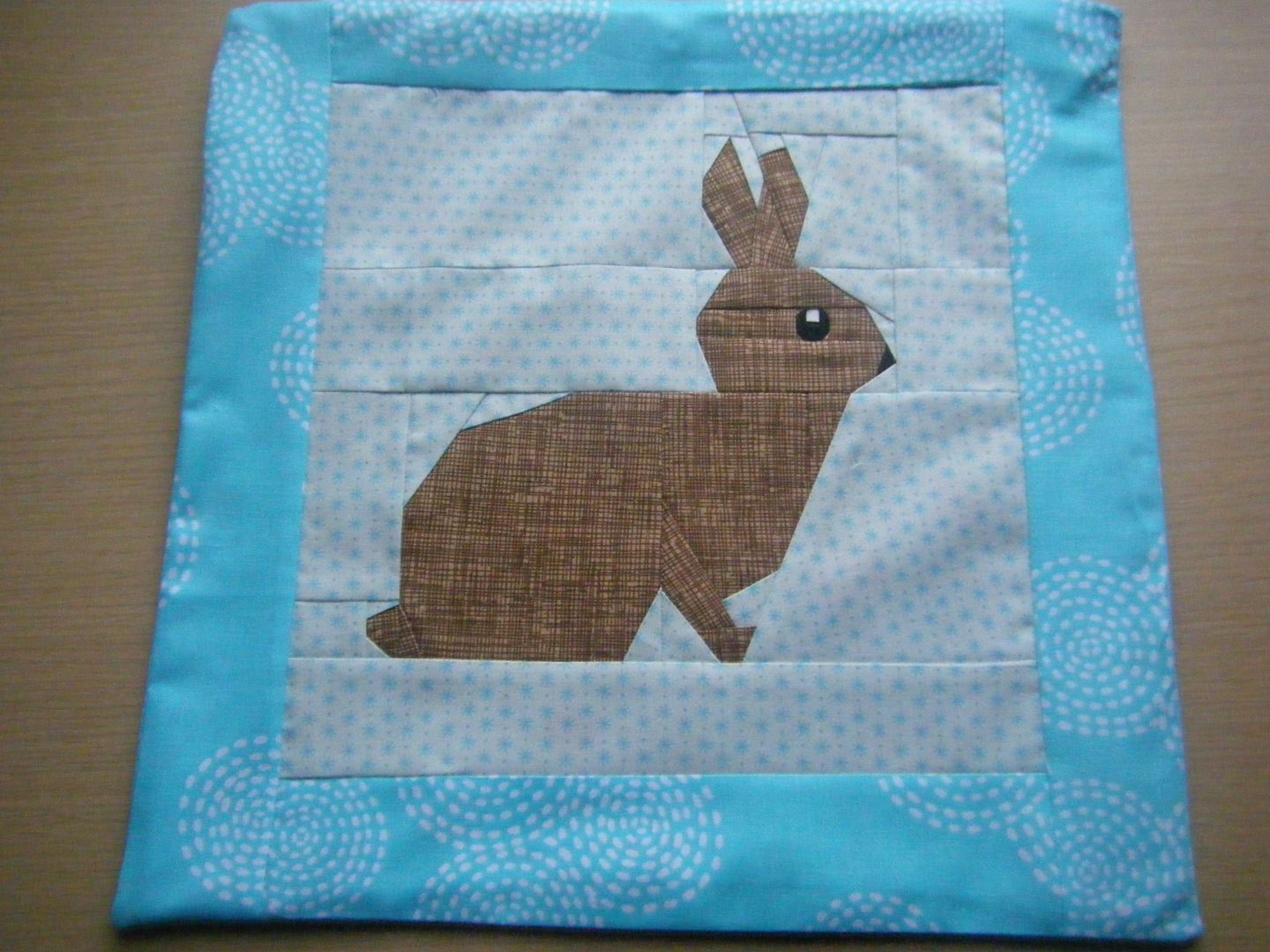 I love to embroider and try lots of different kinds of embroidery, this is one of my simpler makes and the only embroidery is the outline of the bunny, but it counts!
My friend Kerry taught me a brilliant form of appliqué, which I used to make this cushion of Colin. I still have to do something with photos of the other three buns. Don't want them getting jealous.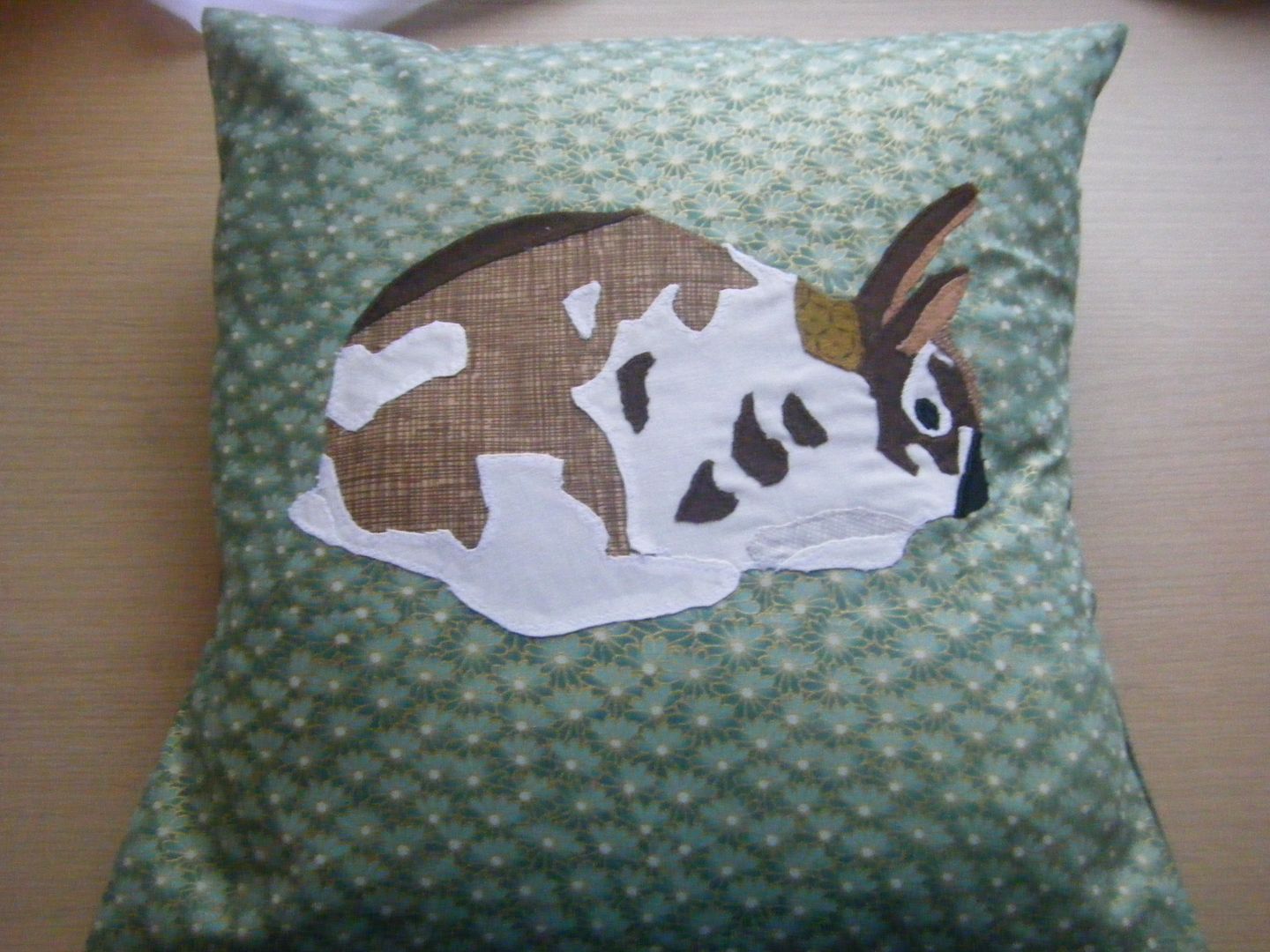 Jewellery making in all its forms and disciplines is another love of mine though I've only made two items of bunny jewellery, the second was made from polymer clay.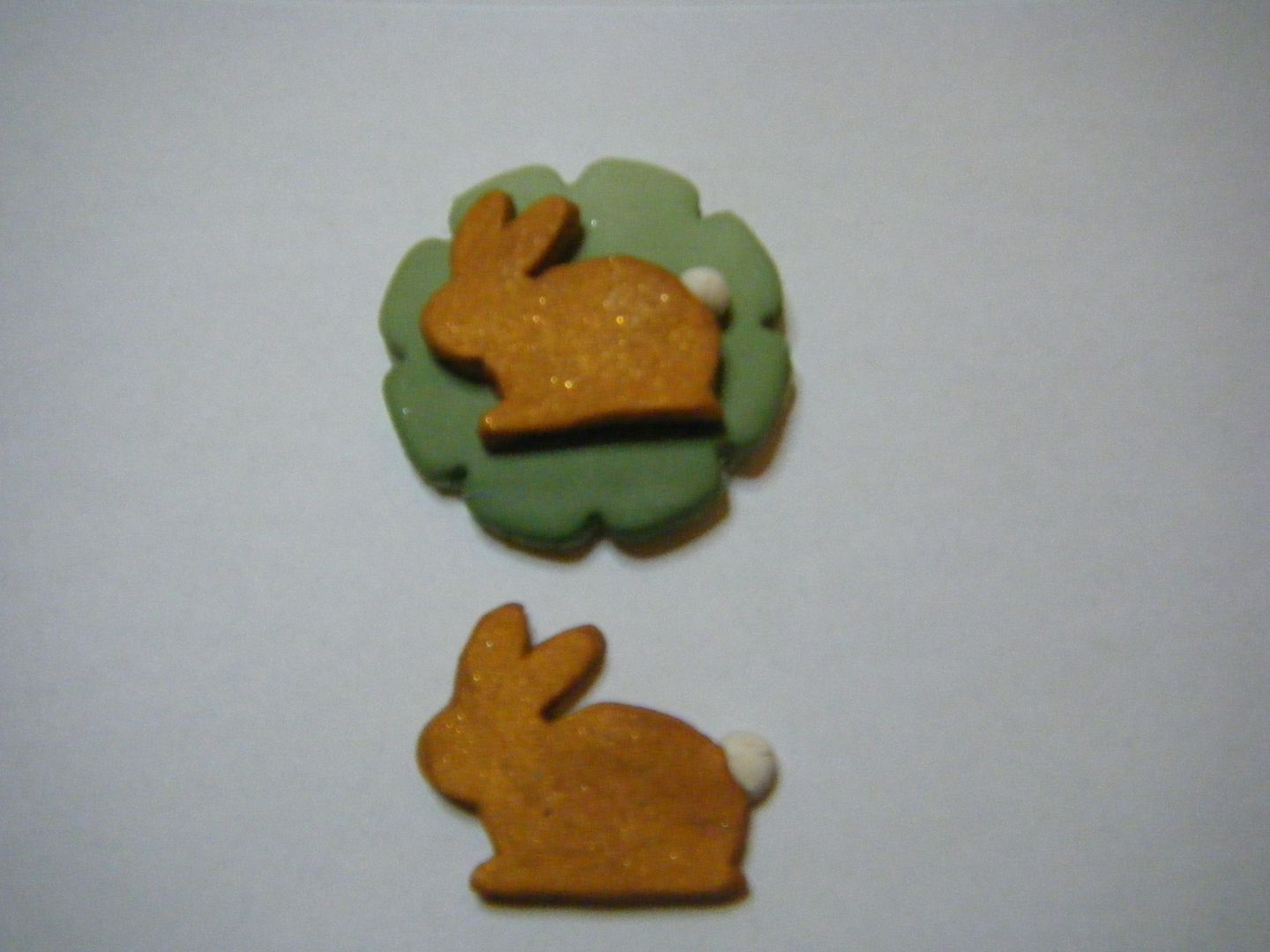 I love to sew on my machine, though I'm not so patient with hand sewing (except embroidery). I did handsew this little bunny though.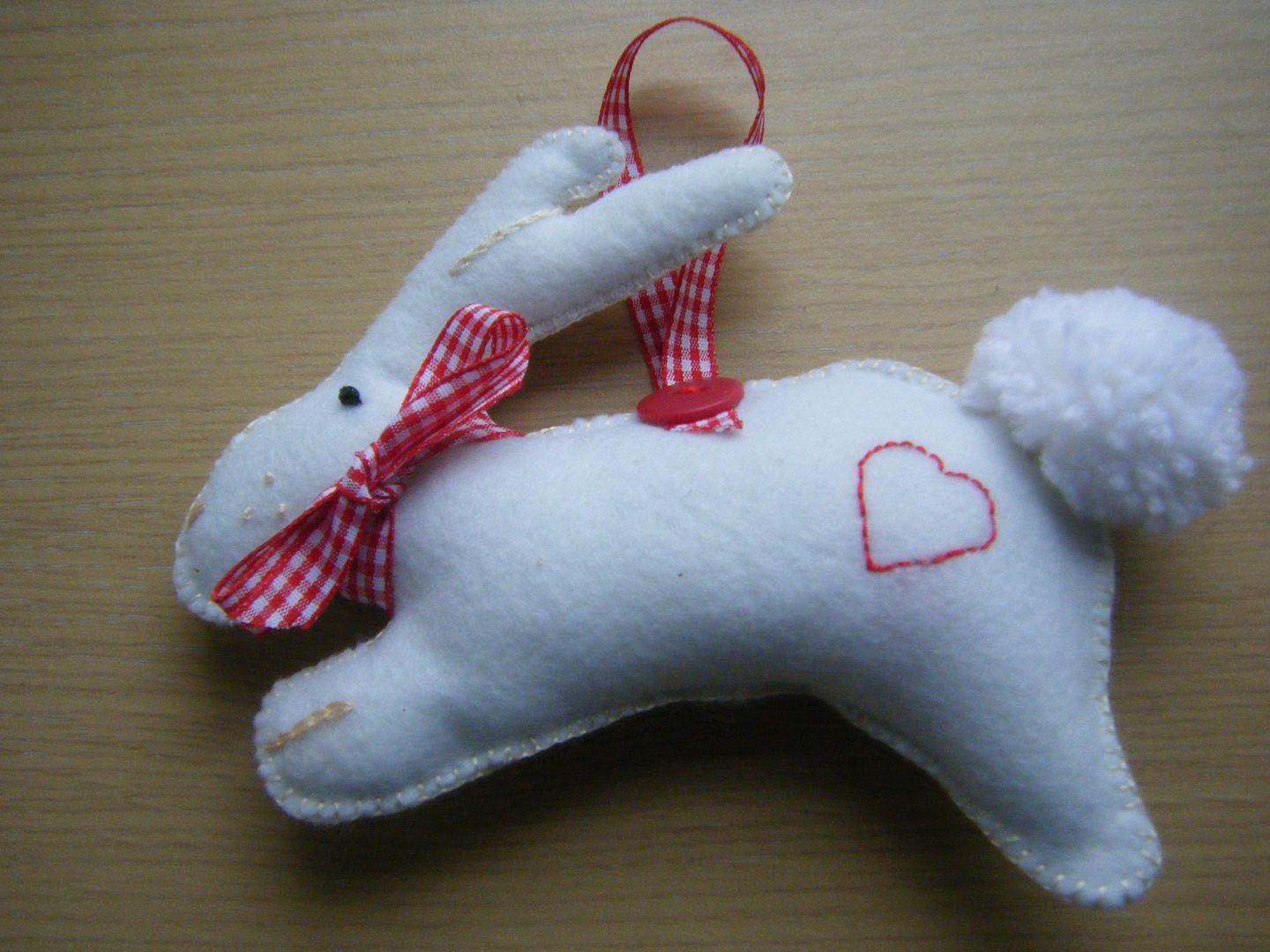 I hope that this post full of bunnies has given you an insight into the kinds of crafts I like to do, and the fact I love bunnies! I have to assure you though, bunnies are not the only things that I make, my interests are wide and varied!
Feel free to have a poke around my blog and see if there is anything that interests you. If you're part of the hop, I will be along to visit you at some point, though last year it took me 3 weeks to visit everyone. Oh, if you leave me a comment, I reply by email rather than on my blog, so if you're no reply, I won't be able to respond.
Thanks for stopping by.