I have done a little needle felting in my time, never anything 3d (must give that a go) and not much. Back in November I had an urge to needle felt, so got out my supplies of wool roving, my needle tool and my foam pad. The needle tool holds 3 felting needles which differ to sewing needles in that you can't thread them and they have little barbs on them which grab hold of the wool and make it felt (magically, I don't understand the science behind it). Those needles are sharp.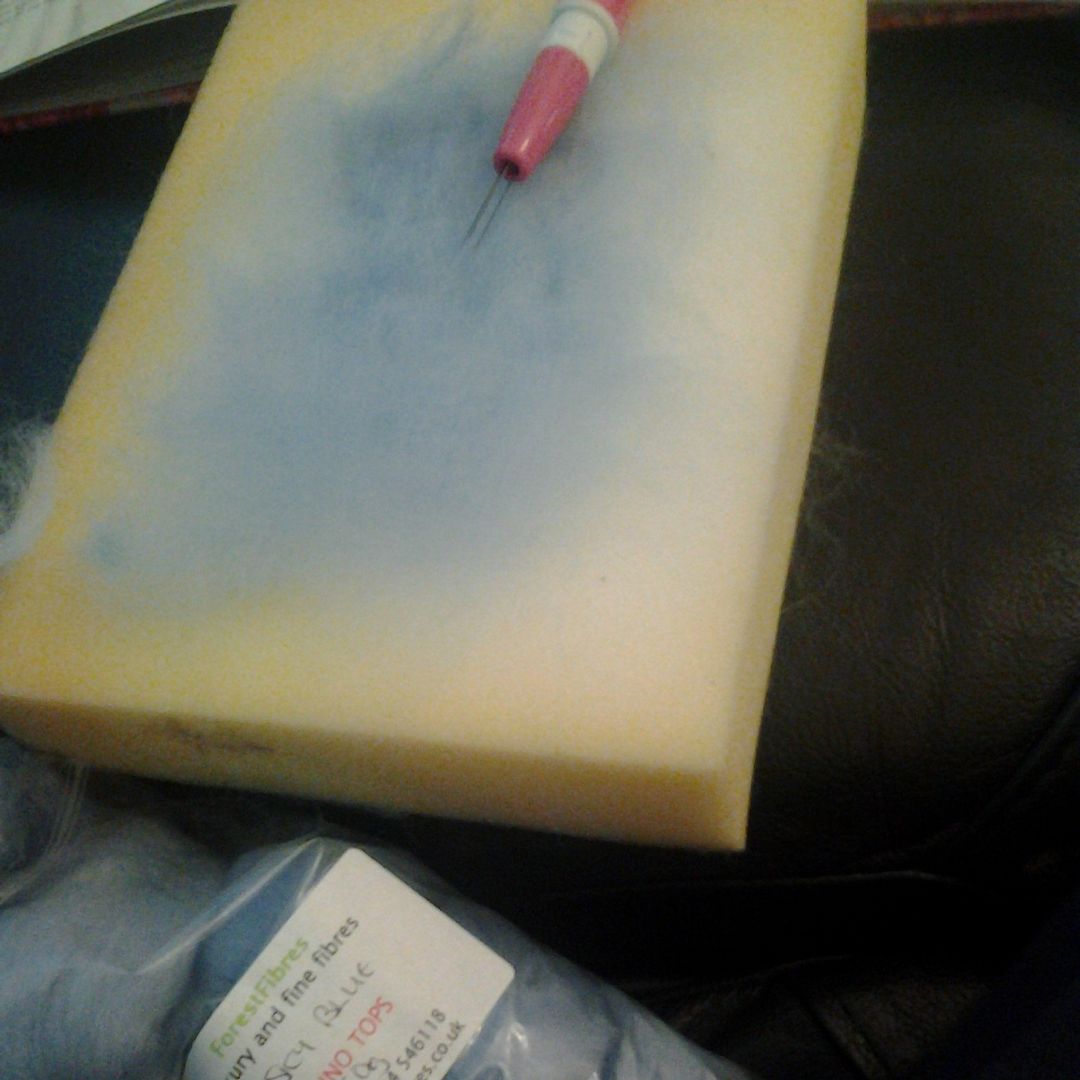 Abd fragile.
Unfortunately they were the only needles I had and I'd managed to break all three in one foul swoop. (Is that the right expression? Is it foul swoop or fell swoop or something else entirely?) I had to put the needle felting to one side whilst I waited for some more to come in the post.
When they did, I felted this vase of flowers and made it into a card for my mum's birthday. The flower centres are little jewels that I glued on afterwards.
I didn't design this card, I took it from Beginner's Guide to Needle Felting by Susanna Wallis, and I really enjoyed it. I'm not quite sure why the roving and needles got put away after that as I had planned on making more.
The reason I'm showing you this now, rather than the beginning of November when I made it, is that I forgot to take a photo and only just got one from my mum.