Looking for my Grow Your Blog Post?
It's here.
Last Saturday saw the first bead class of the year at The Bead Shop Nottingham where me and my lovely mum took a class in using pip beads to bevel a rivoli.
The rivoli is the sparkling stone in the middle, it's a crystal one from Swarovski and for this project we used 10mm rivolis. The pip beads are the petal shaped beads around the outside. We made the bezel with delicas, size 15/0s, size 11/0s and size 8/0s so there was a lot of bead choices to make before we could begin.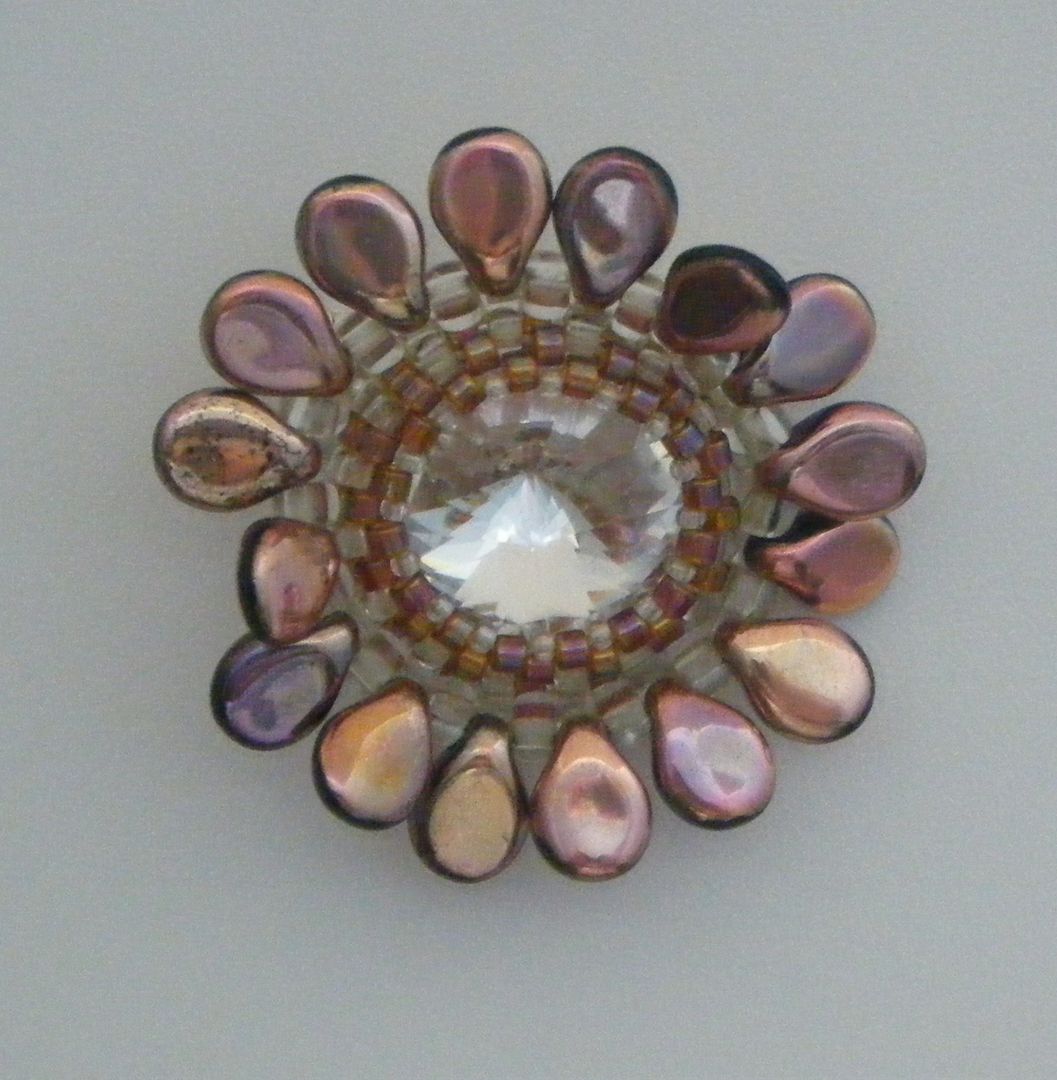 The ring was created with peyote stitch picking up various beads for each round, the whole tube was the tightened around the rivoli. That was the hard part, it takes a lot of time, effort and patience to get the rivoli in place before pulling the rows tight! The petals are deliberately wavy, I could have used size 9/0s in place of the 8/0s to make the petals lie flat, but I like the texture this creates.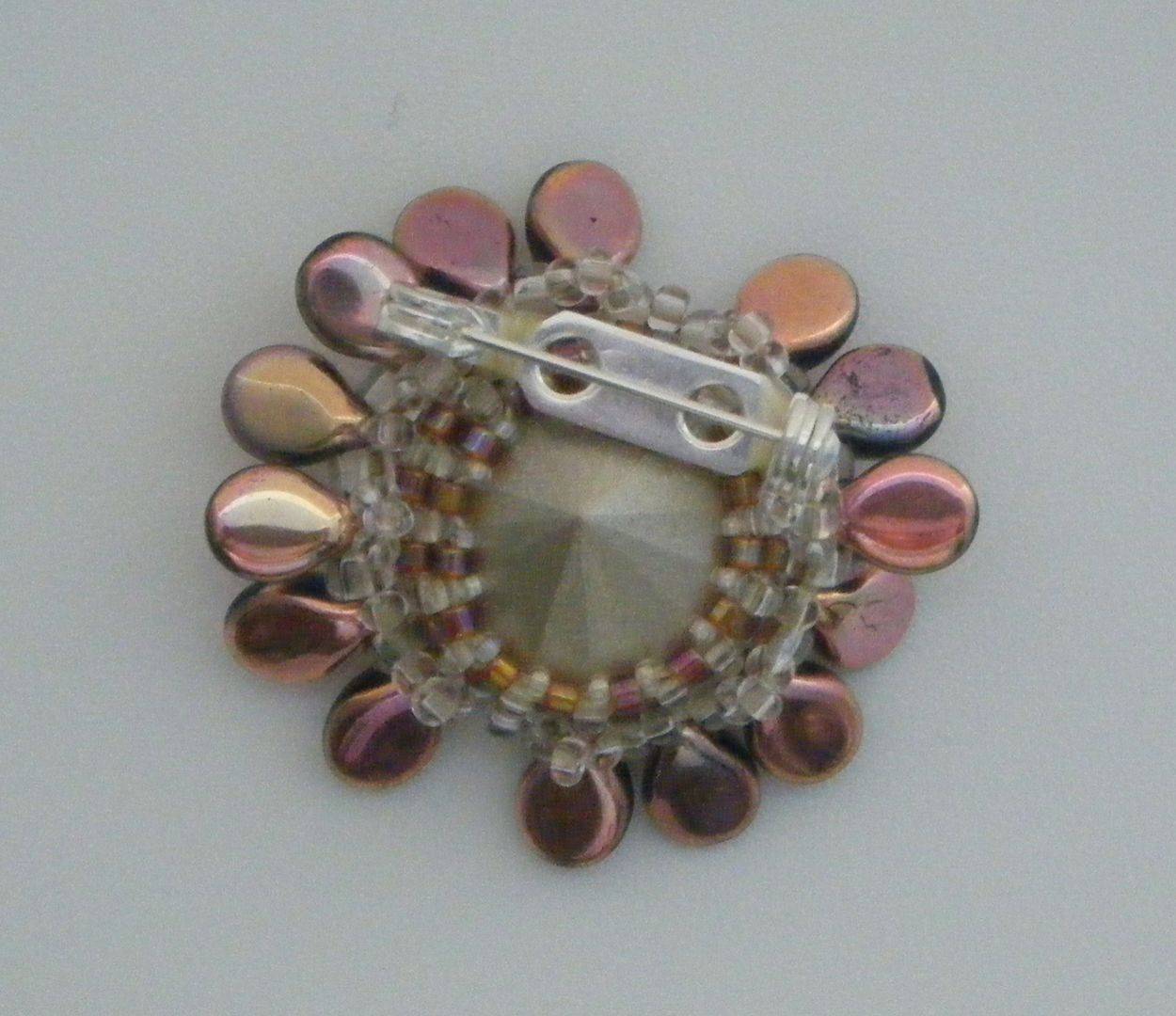 I've finished it off with a brooch bar to wear on my cardigans.
I bought some more rivolis and I already had some different colours of pip beads. I've been beading away already so expect to see some more of these coming up very soon!
I usually like to vary my posts and so wouldn't come back to beading for a couple of weeks, I also usually like to post every two days. My mental health is not great right now and crafting is taking a back seat, so I'm going to be posting twice a week and expect quite a lot of beading. Hopefully normal service will be resumed soon.