Hello ladies, I'm checking in for the SAL run by Avis and Claire and ... my piece is finished!
For those that haven't seen this project before, this is my Save The Stitches blackwork sampler designed by Elizabeth Almond of Blackwork Journey.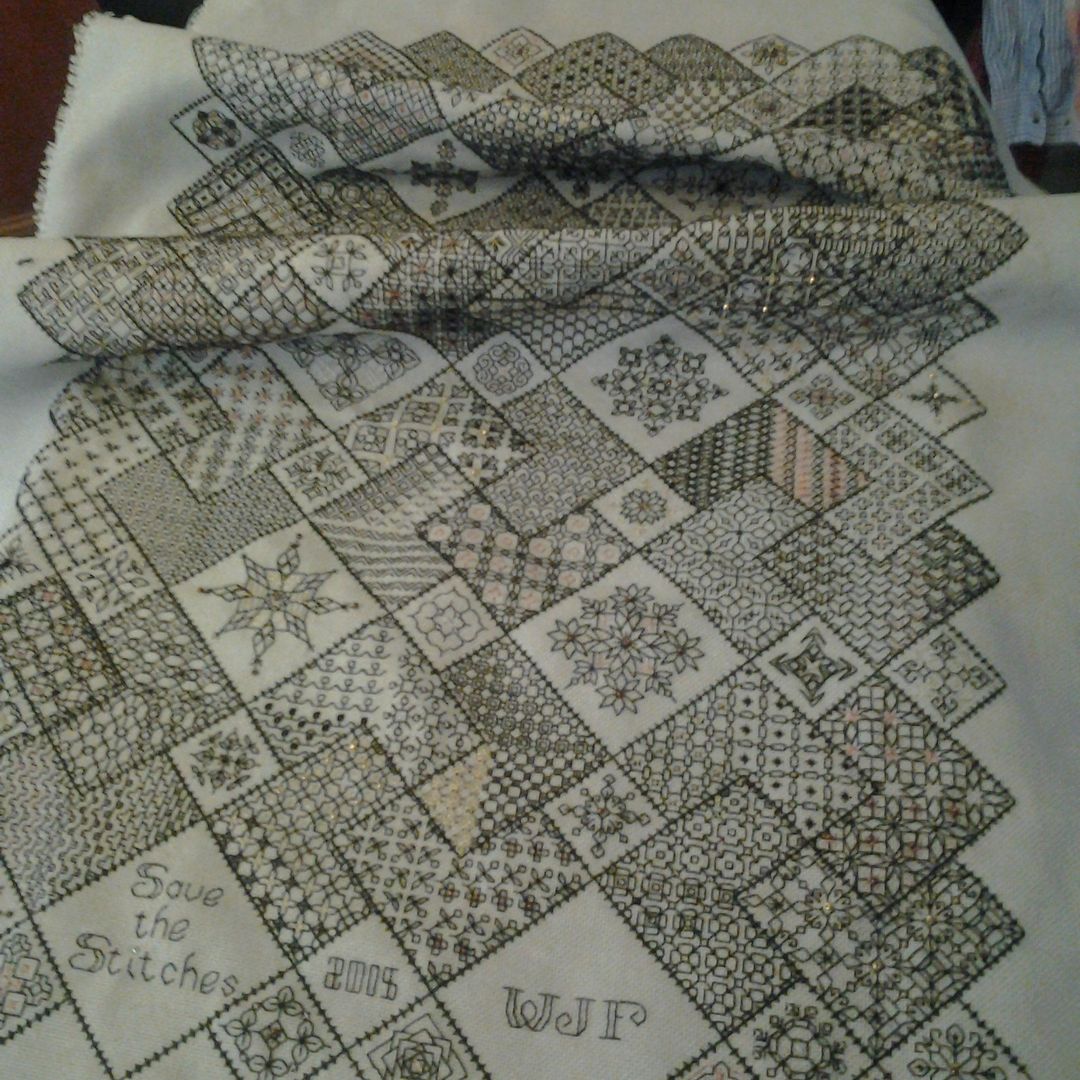 All the blackwork is stitched, all the beads are added. Since then it has also been backed and sent off to the Quilt and Stitch Village to take part in the embroidery show! Unfortunately, I didn't get any photos other than this one, taken on my tablet. My camera had died by this point (this was last week) and so I just sent it off with the intention of taking pictures when I get to the show. Cue lots of worrying about whether it'll get lost/damaged/stolen/run over by a fork-lift truck/eaten by a herd of cows...
As you can see, it's very long, about 40" I seem to remember? I will take some more pictures when I get to the show and I'll measure it when I get it home and post about it again. I can't help strutting a bit about this one, it's almost a year's work!
You can go and see what the other participants have been up to here: