Slowly, slowly, very slowly I'm still crocheting squares for the rainbow sampler blanket that might never be. I'm going to make you look at them anyway. No! Don't skip this post, you'll love it. Promise.
All squares are from 200 Crochet blocks by Jan Eaton.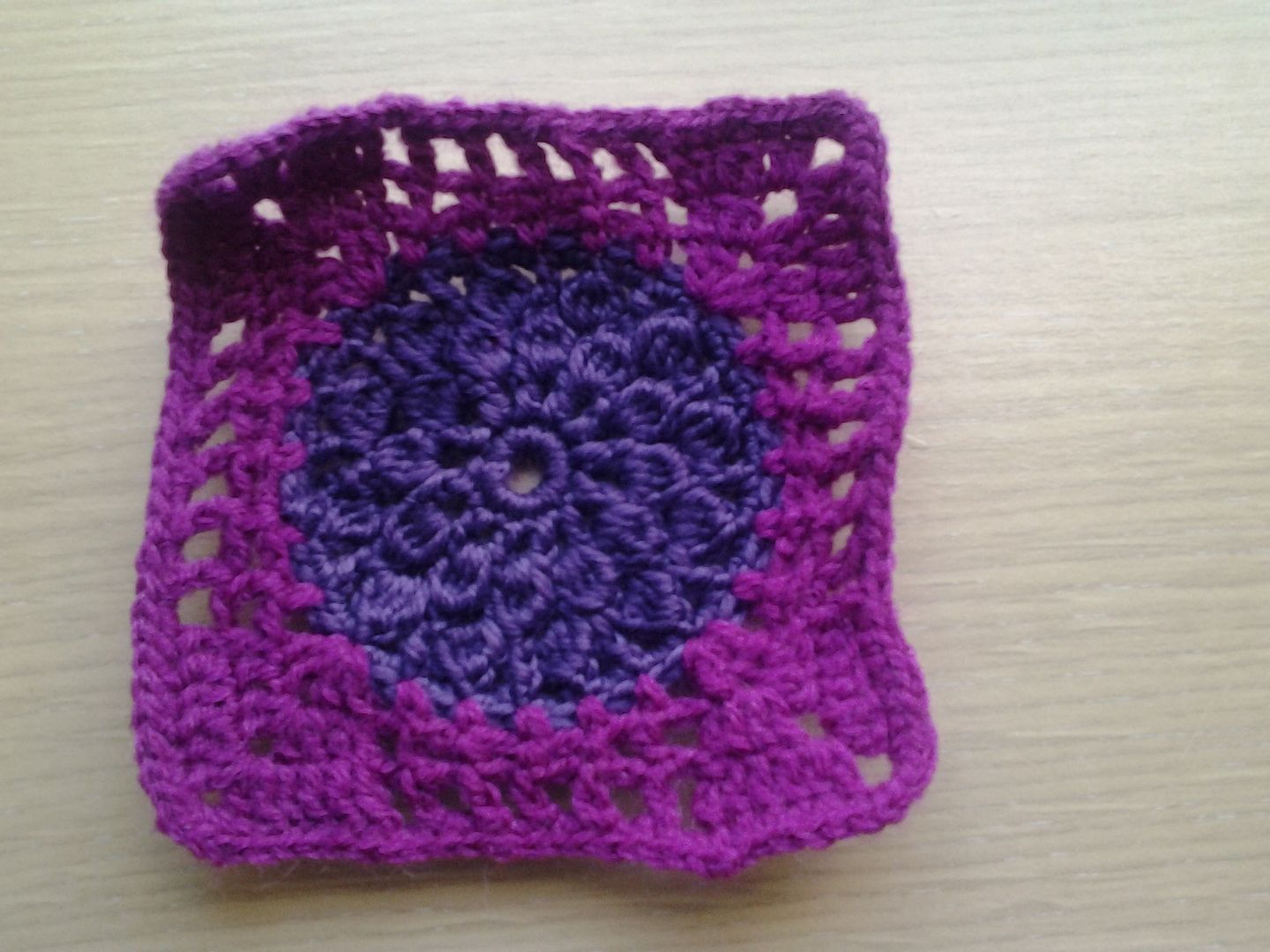 #173 Big Round - this one is pretty dense in the centre. I know I'm casting aspersions on its character there, but it is. Dense and then airy...
#62 Edged Square - this rather pants photo is courtesy of Photobucket who no longer makes photo editing possible as it flips the photo upside down, you crop where you think it should be on the correct-way-up photo and wait for it to flip the photo back and crop it. Yeah, great gimmick Photobucket.
That's all for now. Did you love it? No, I lied.