A while ago, before I became ill, I showed you some brooches I'd made from Pip beads, well I made a couple more that I didn't get round to showing you.
This is a clear rivoli (the crystal in the middle), surrounded by bronze coloured seed beads and Delicas, and the pip beads (the petals) are a green/purple iris, which means the light bounces around them and changes the colour.
This is actually much bigger than life size, I like to make my photos extra large so people can actually see them. Some bloggers use small photos in their posts, I find them hard enough to see on a computer screen, let alone on my tablet or even my phone!
Finally, I used another rivoli as a centre, surrounded it with navy and blue beads and added the same pip beads as above, but the other way round. They are plain silver on the back and I rather like them that way round.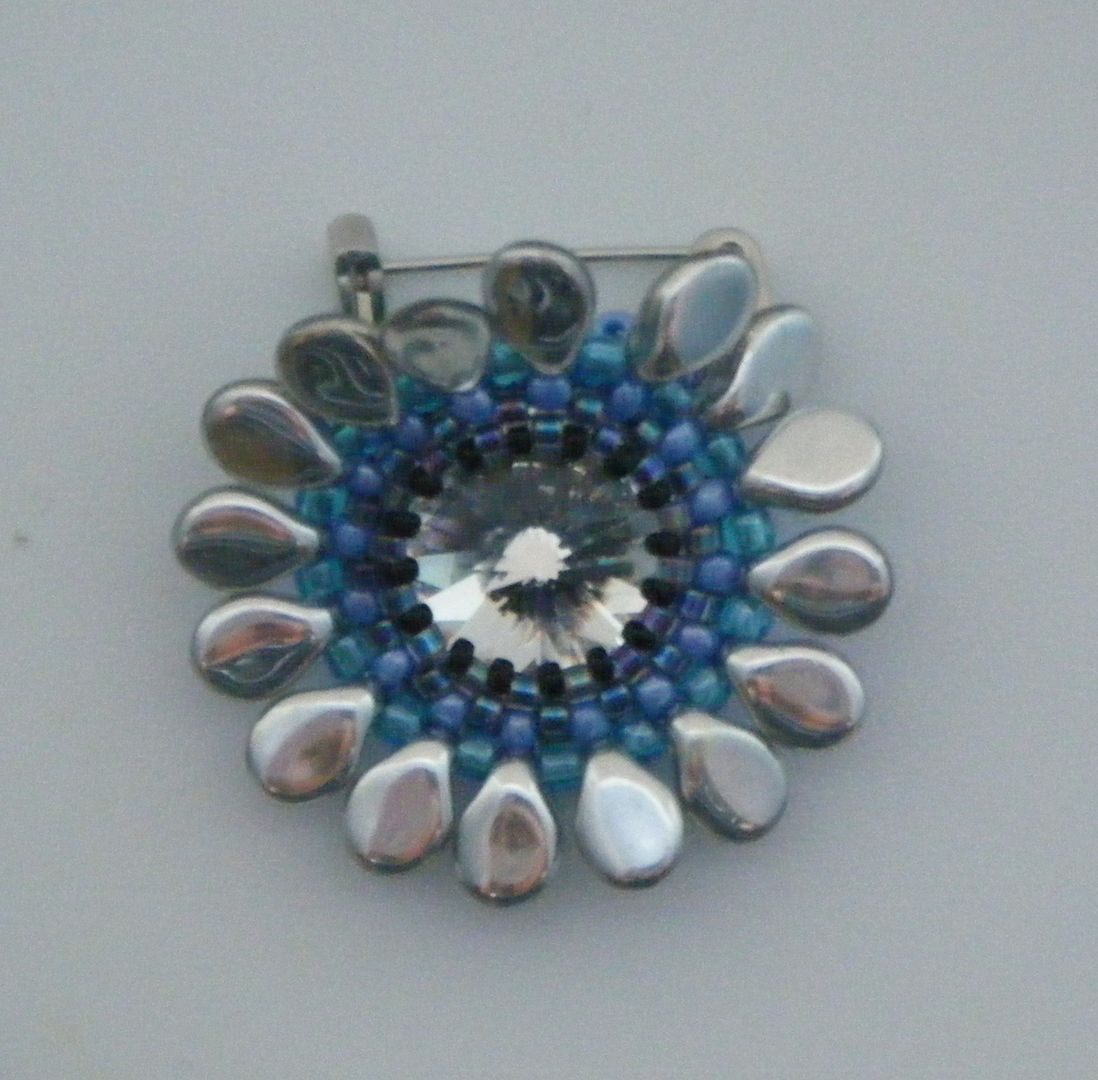 I can't quite make out what's reflected in these and I've only just noticed there is a reflection. Better make sure I don't take photos of shiny stuff in the nude!