It really will be covered in sauce soon, it's a trivet. I've been working on this one for ages. It all started with this circle of geese which I made sometime last year, before the non-making set in. I think it's a pattern by Jeliquilts, but I've forgotten, if anyone knows I'll update this.
I attempted to do a rainbow and thought a patterned black fabric would set it off nicely. Alas, I didn't have any patterned black fabric so a solid had to do.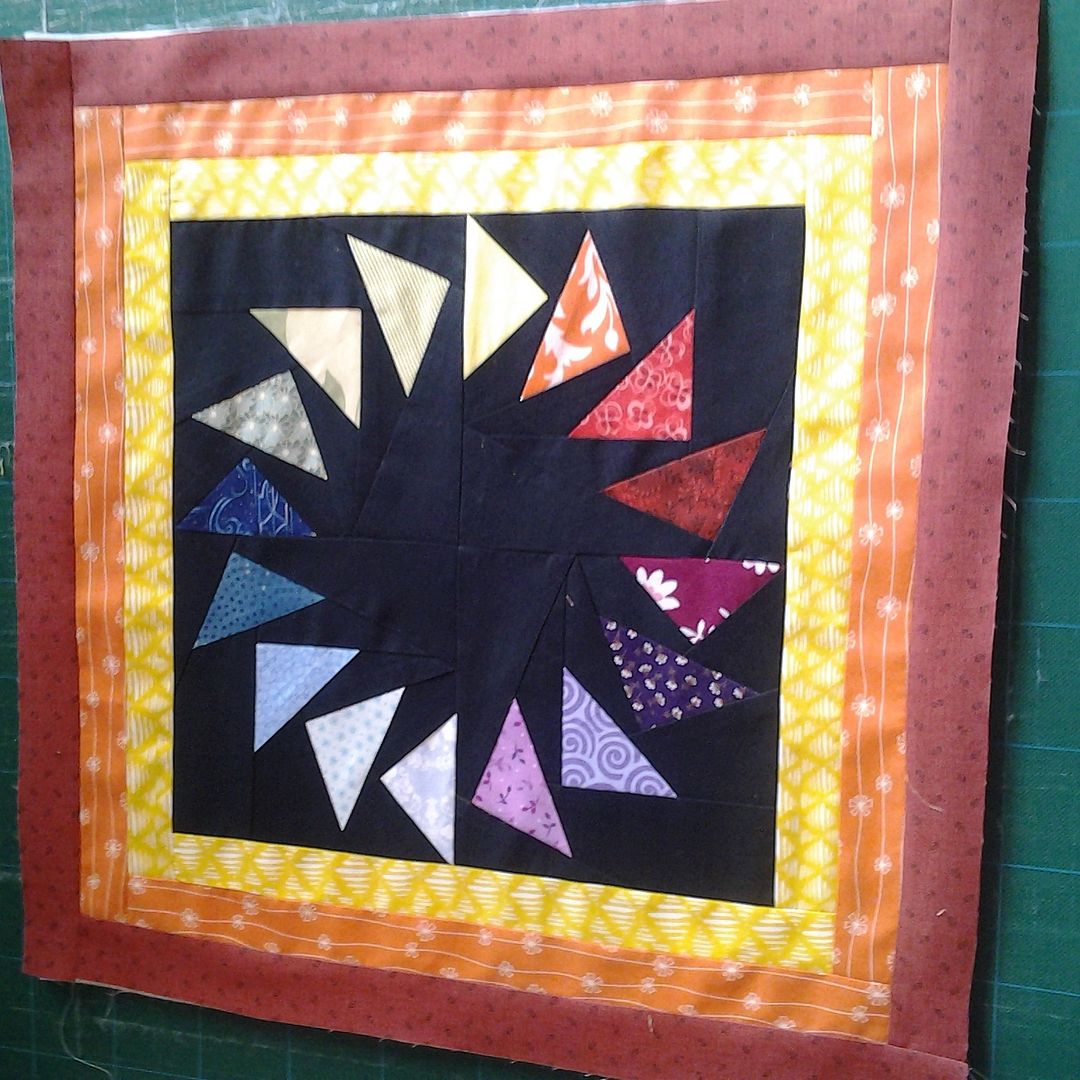 Last month I added some 2" borders of yellow, orange and red. The red is from Petit Ecole, I'm not sure what the other two fabrics are. I sewed it right sides together with the backing and turned it through, leaving the Insulbrite on the inside this time! Then I quilted.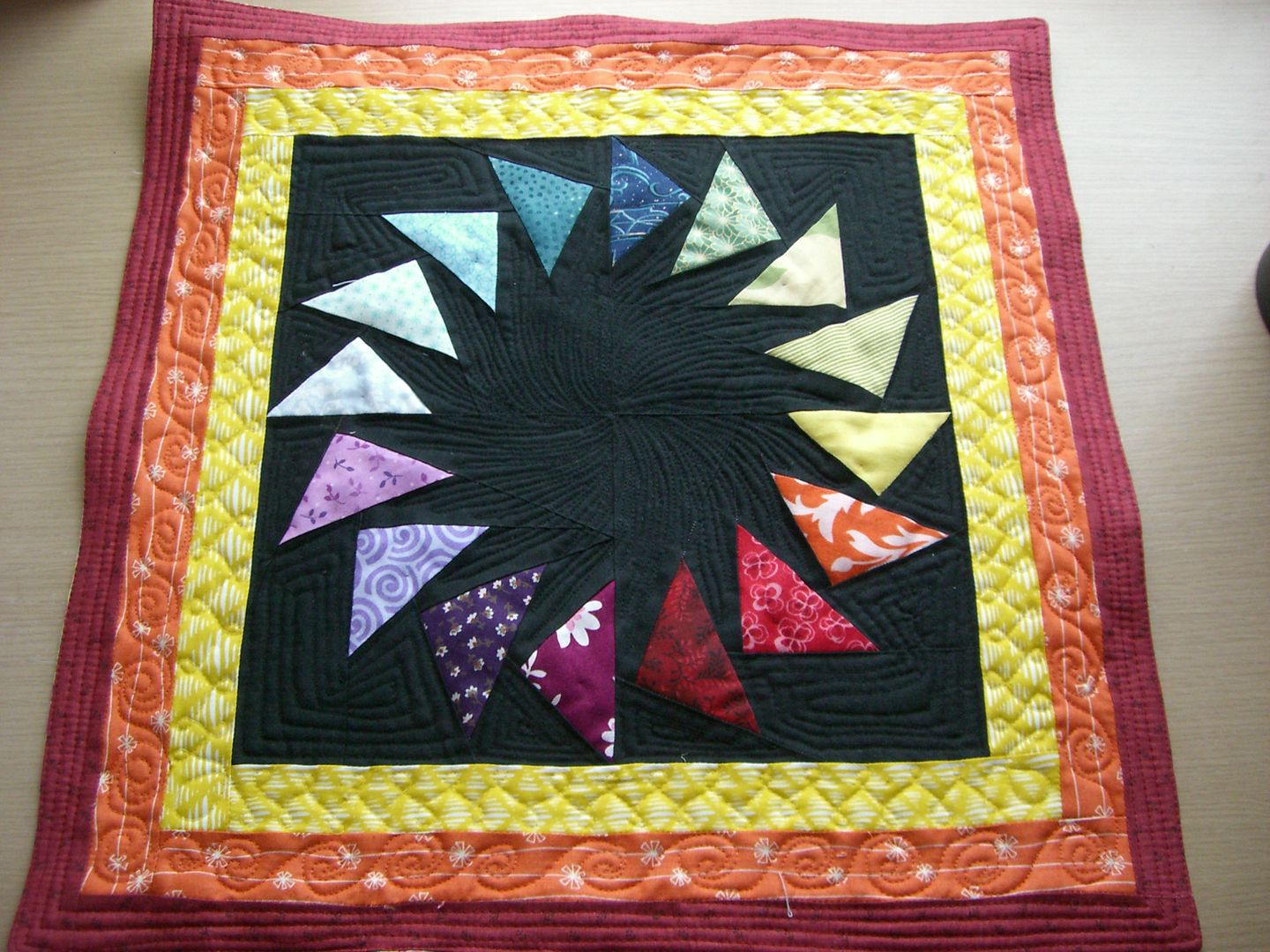 I got a bit fancy with my FMQ this time. I know it's a bit over the top for a trivet, but I wanted to practice and I might as well practice on a functional item as on a scrap sandwich.
All the quilting patterns I used are from Leah Day's book 365 Quilting Patterns, also available on her website. The centre is Day 221 Maelstrom and I'm really chuffed with how it turned out. It's black thread, Guttermanns if you're even slightly interested in the brand!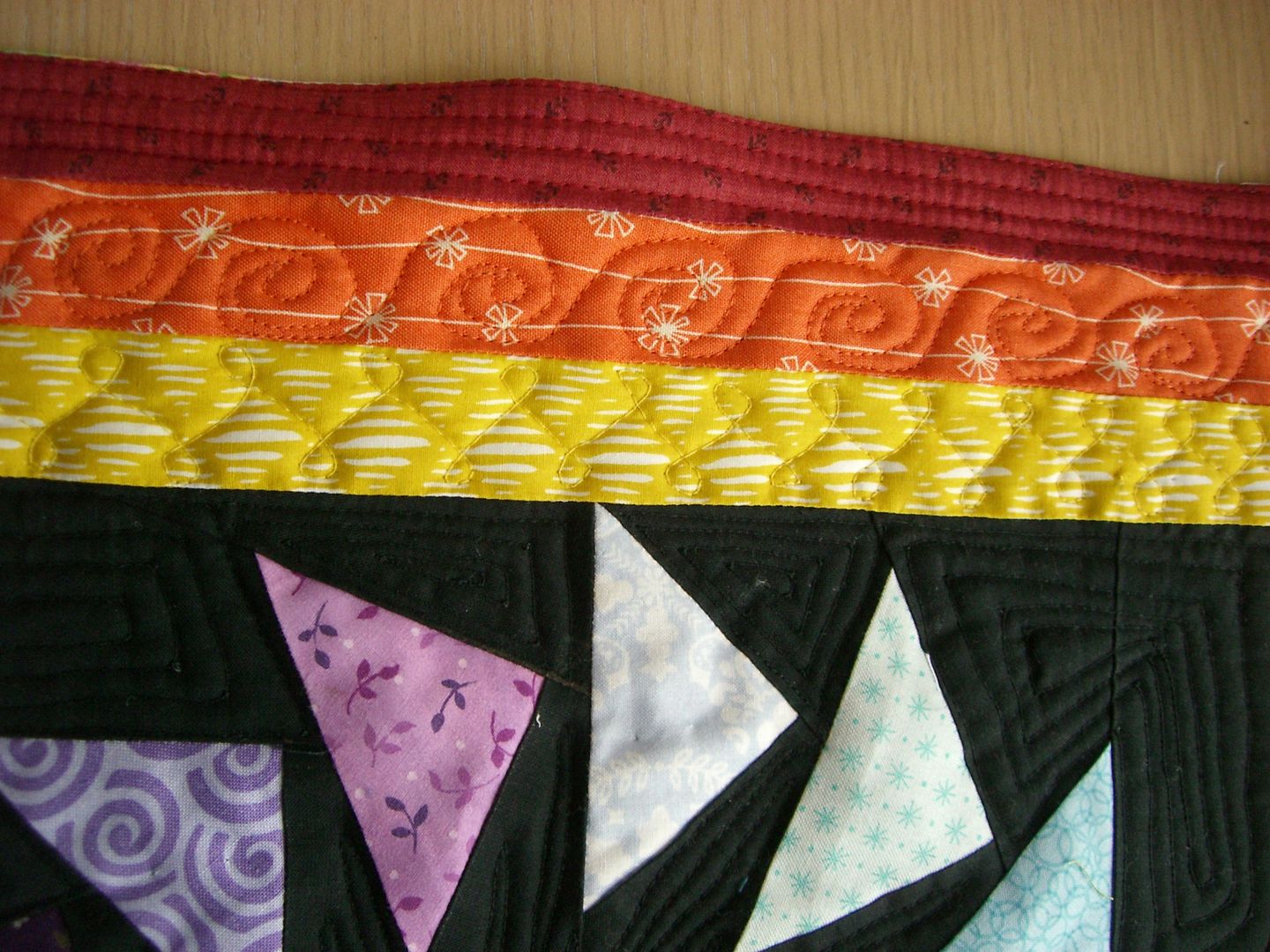 The black bits between the geese got an echo of the shape, I went all over the place with this one! I didn't backtack over my stitches to start and end each thread, I sewed those babies in! The yellow border is Day 9 Cursive Fs in yellow and I loved this pattern, I could do that on a whole quilt. The orange border is Day 18 Spiral Chain and the red border is just matchstick quilting. The most matchstick quilting I'll ever do!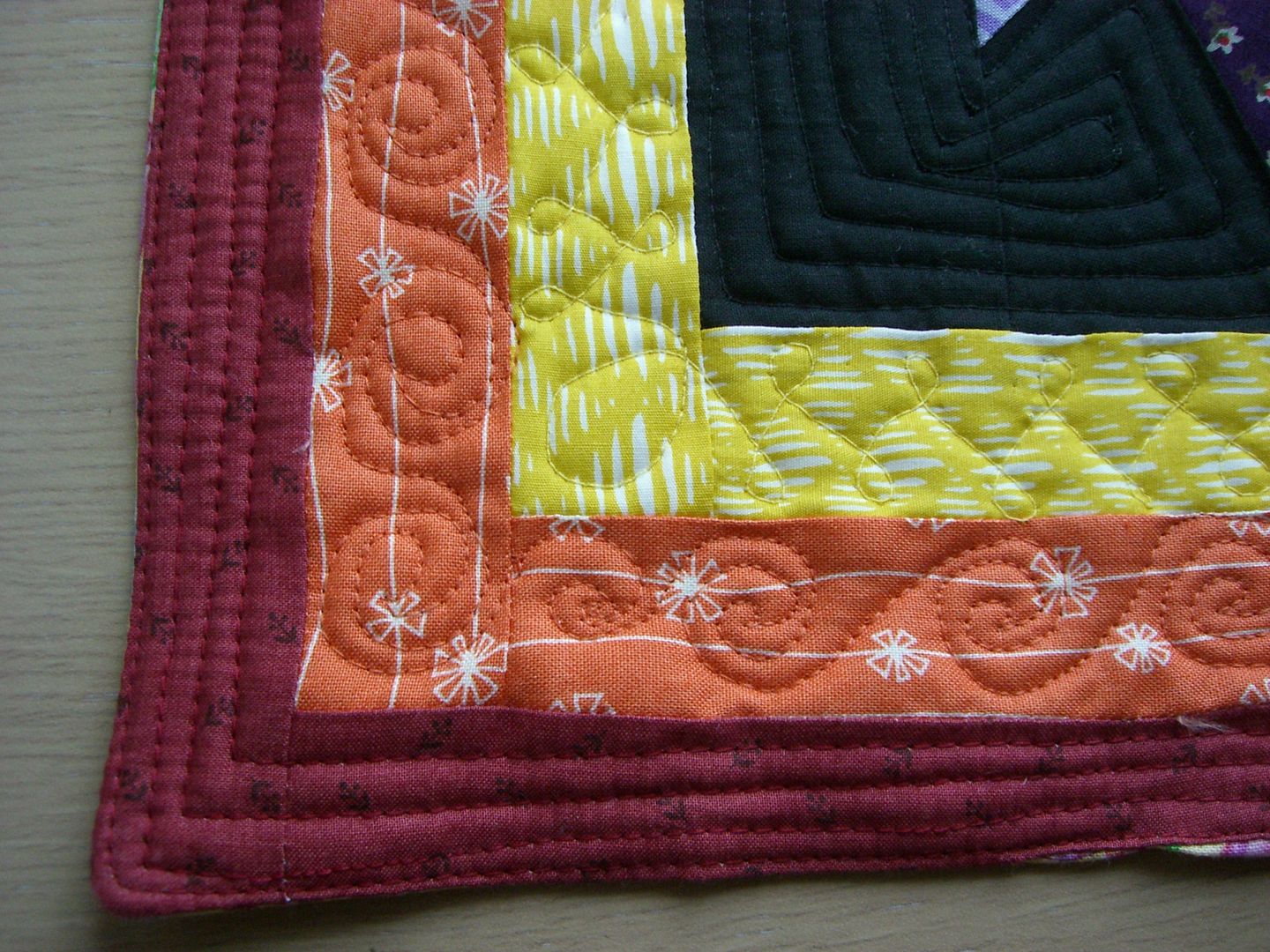 Getting a motif in the corners was tricky!
Here it is from the back, it's easy enough to see the black quilting and even the orange and red, the yellow is lost though.
So what do you think? Am I mad to custom quilt a trivet?
Linking up to the 2015 FAL Q2. My original post is here.