I still have some pieces of jewellery to show you but I haven't got round to writing posts, or, in some cases, even photographing them. Photographing jewellery is a nightmare for me. I usually use my little light box, but that was on the top floor and I was downstairs. It was a sunnyish day so I thought I'd go outside.... just a shame my garden isn't picturesque.
I'll put it on the edge of the bunny run and take pictures there, that should work.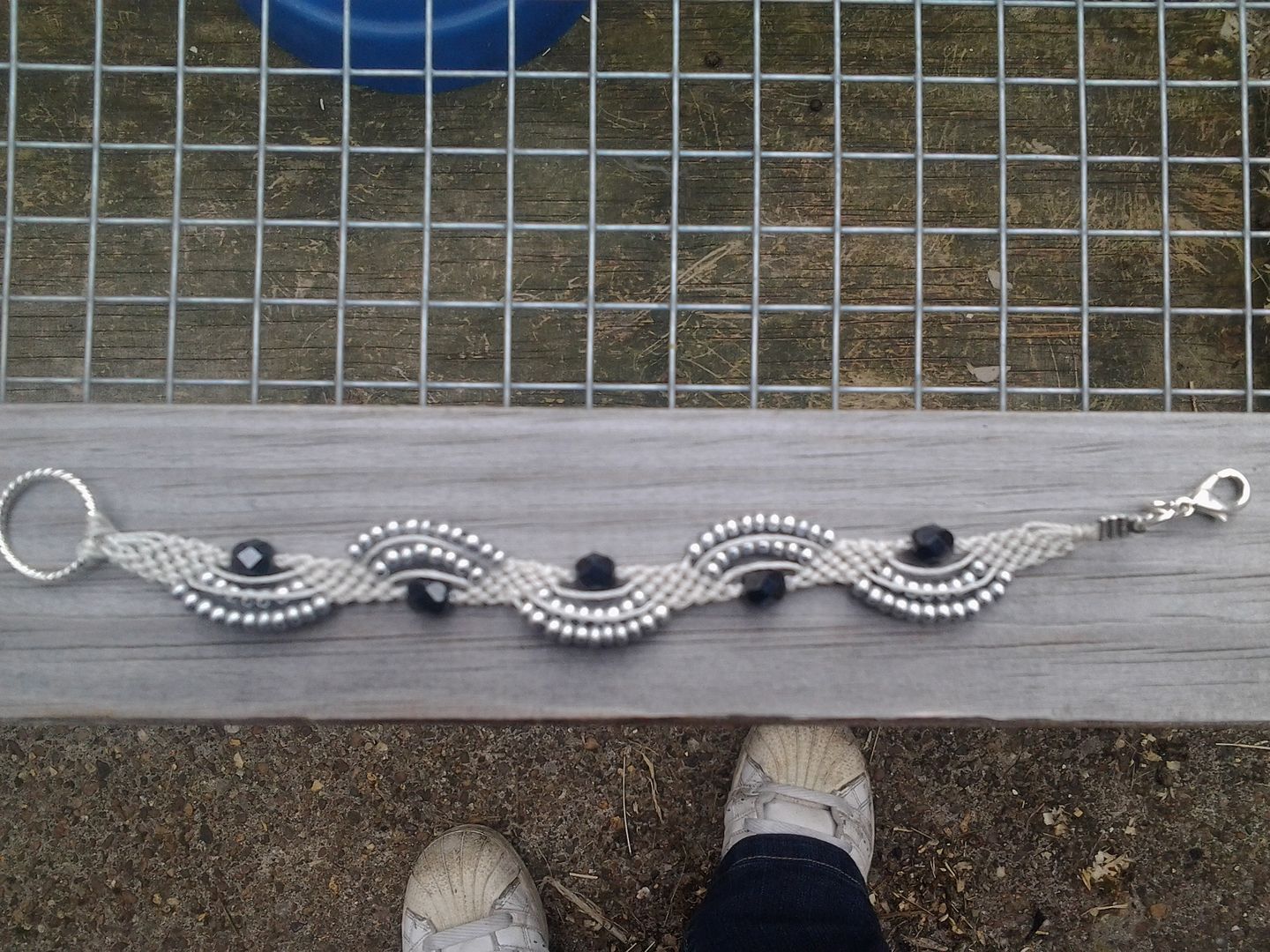 Oops, I got my garden trainers in the shot and they're FILTHY. Let's try something a bit more artistic.
Hmmm, it's not really sitting right and if I show this picture everyone will know that my lone flowerbed only contains weeds. Overgrown weeds. And a patch of mud. And straw and sawdust from the hutches. And bunny poo. Back to the run.
Oh no, now Harry's photobombed the shot! As if anyone is going to look at my bracelet with Harry there. He's so cute and sweet, I'll just spend a few minutes stroking him instead. Right, Harry stroked. Back to the photos.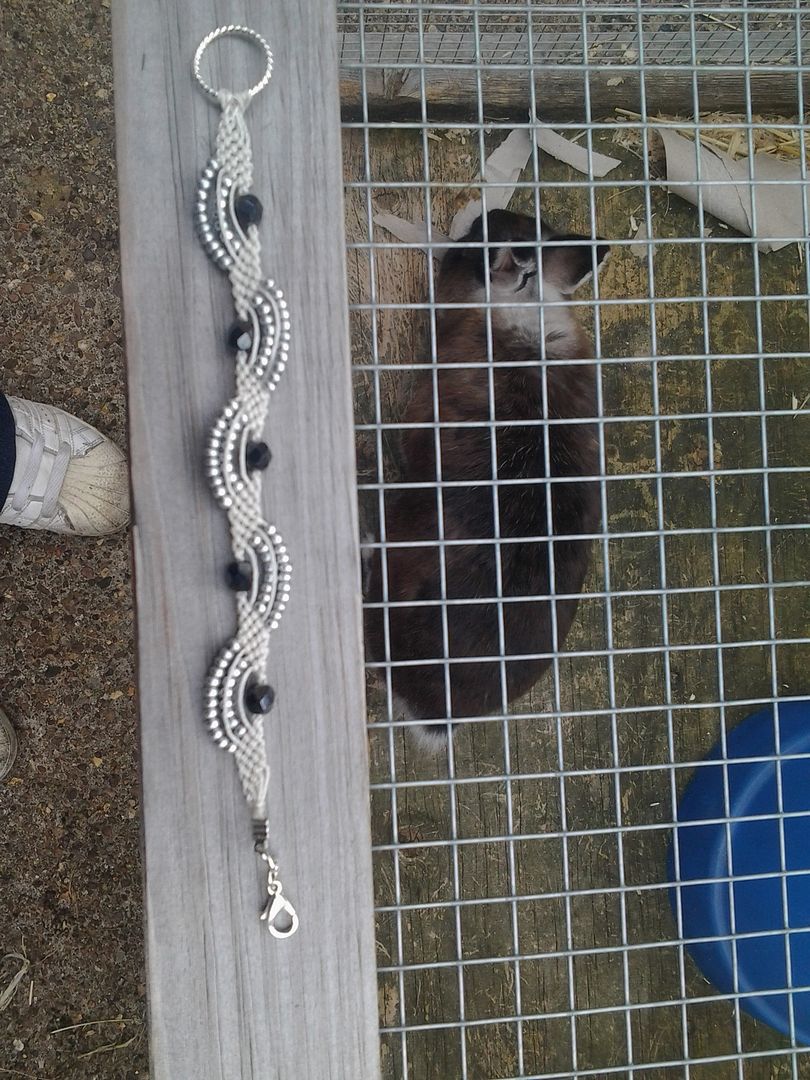 Not only is there a bunny in this one, there's also my filthy trainers AND a torn up toilet roll tube (What would Sandra think?). It's going to have to do. I clearly can't take a better shot.
This micro macrame bracelet was made in a workshop at The Bead Shop Nottingham a little while ago. It's made using C-lon cord in grey/silver, silver 8/0s and some faceted beads that might be 6mm. Or might not. I love this bracelet and wear it a lot.