You're not going to believe this, but I've finished something from my 2015 FAL Q2 list! OK, so it was the smallest item on the list, but it's done so it counts.
My original post is
here
.
This trivet is about 17" square. I started with a mixer block. This is a paper pieced block and was designed by Kristy from Quiet Play for her Sew Kitschy BOM last year. I framed it with a round of blue fabric and a round of navy fabric.
Instead of quilting and binding, I sewed it right sides together, with a piece of Insulbrite inside, then turned through. That's when I realised the Insulbrite was now on the outside, so I unpicked it and tried again.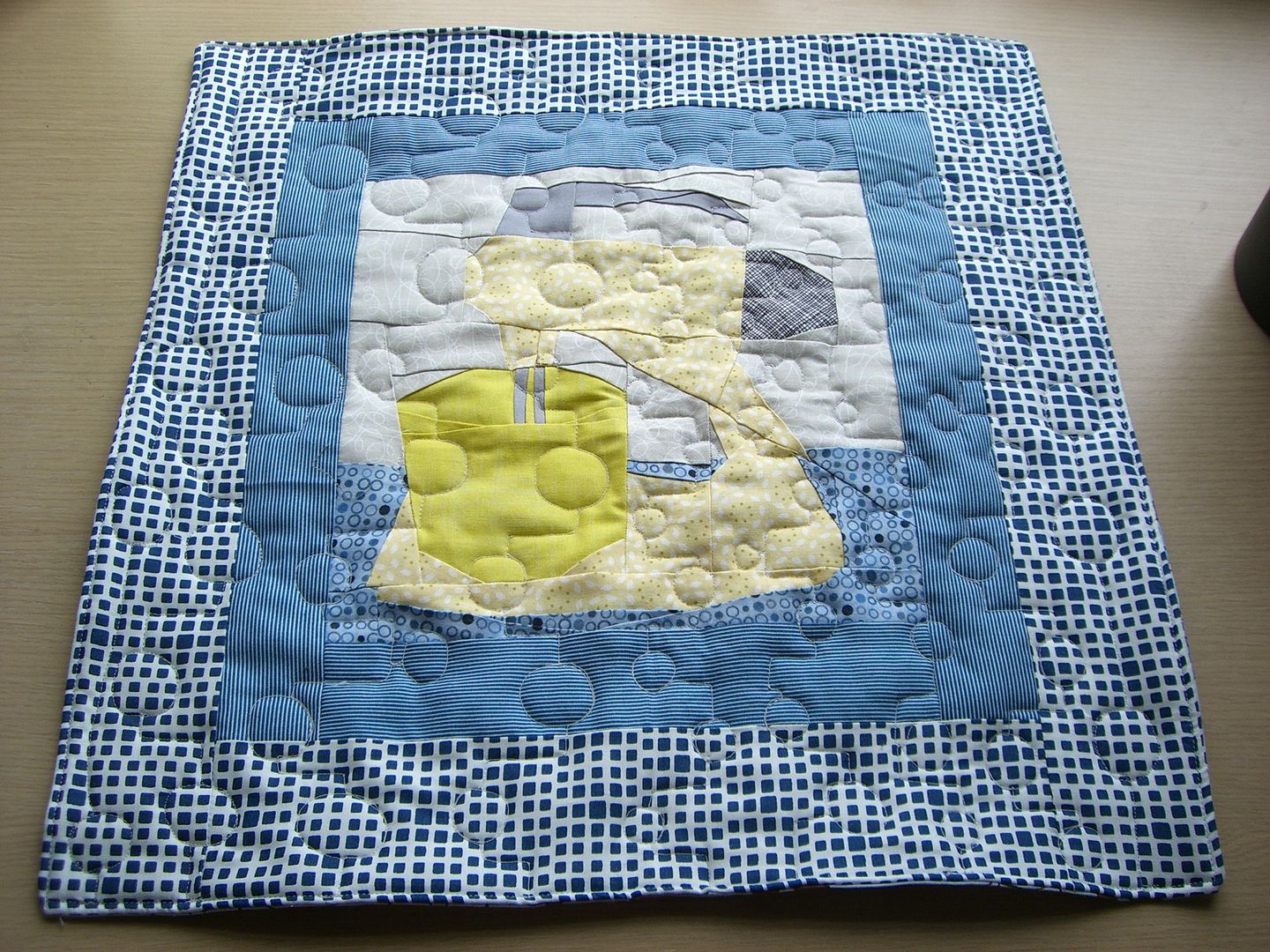 Then I quilted it. I wanted to practice the design I'm going to use on my Cuzco quilt which is Day 123 Angles and Circles from 365 Free Motion Quilting Designs by Leah Day, Mr CA bought me the book for our anniversary and I love it. There are no instructions included, but they're not generally needed and if I do need them, I can find the video on her website.
The circles and angles to the right were too small, they were fine on this trivet, but would be much too small on the quilt and this was a practice piece, so I increased them. Much better. I then went on the quilt 4 columns of this design on Cuzco, I'll have to get some pictures to show you.
It's backed in this funky toaster print. I love this print and it's perfect for my kitchen.
More trivets to come...