Wonderful mum and I did a great workshop at The Bead Shop, Nottingham a couple of weeks ago. It was beadweaving using the new Kheops par Puca beads. I didn't think to take a close-up of one of the beads, but they are a triangle shape with two holes. We paired them with Superduos to make this lovely necklace.
I can't take credit for the colour scheme, I stole it straight out of the workshop leaders, Steph's, sample. I used teal Kheops and purple Superduos with black seed beads.
I've been playing around with photography again and tried some photos in full sun and some in shadow to see which would be better. I've used a selection here and I'm still not sure! When I win the lottery I'm going to get a photographer. And a housekeeper. And a handy man.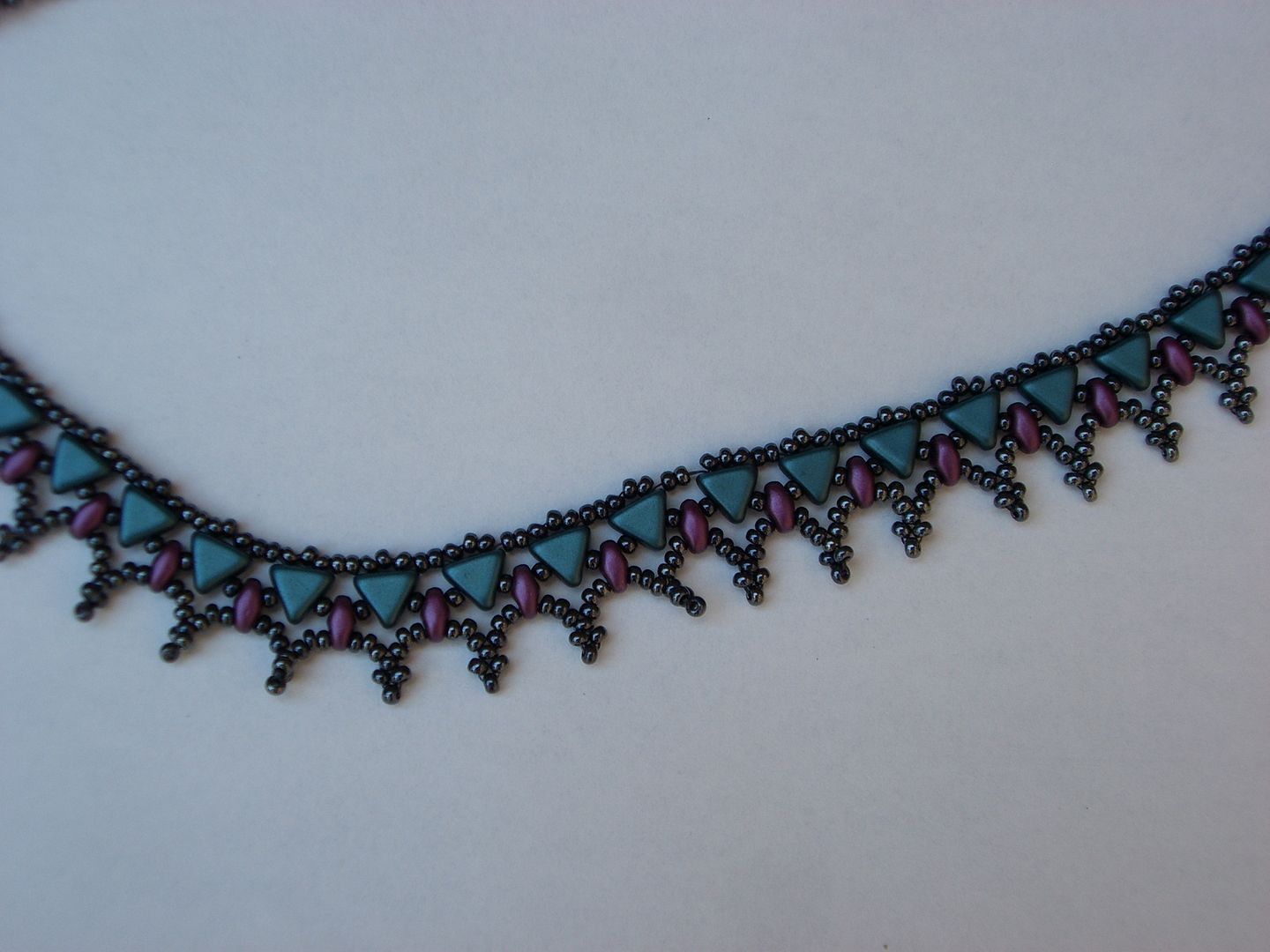 I made this necklace to go with the many navy tops I own as navy beads are really difficult, if not impossible, to come by. I love this necklace and plan to make another with a different colour scheme.