At the time of writing, Cuzco is a couple of hours of hand stitching from being finished. I know, you have no idea what Cuzco is as I haven't mentioned it in aaaaaaaaaaaaages. It is the quilt I've been working on since summer 2014 using the Cuzco line of fabric by Kate Spain. You will see it again soon as it's nearly finished.
Enter a new quilt.
Take a massive pile of FQs in the colours of the colour wheel...
One massive and insanely intricate paper piecing pattern...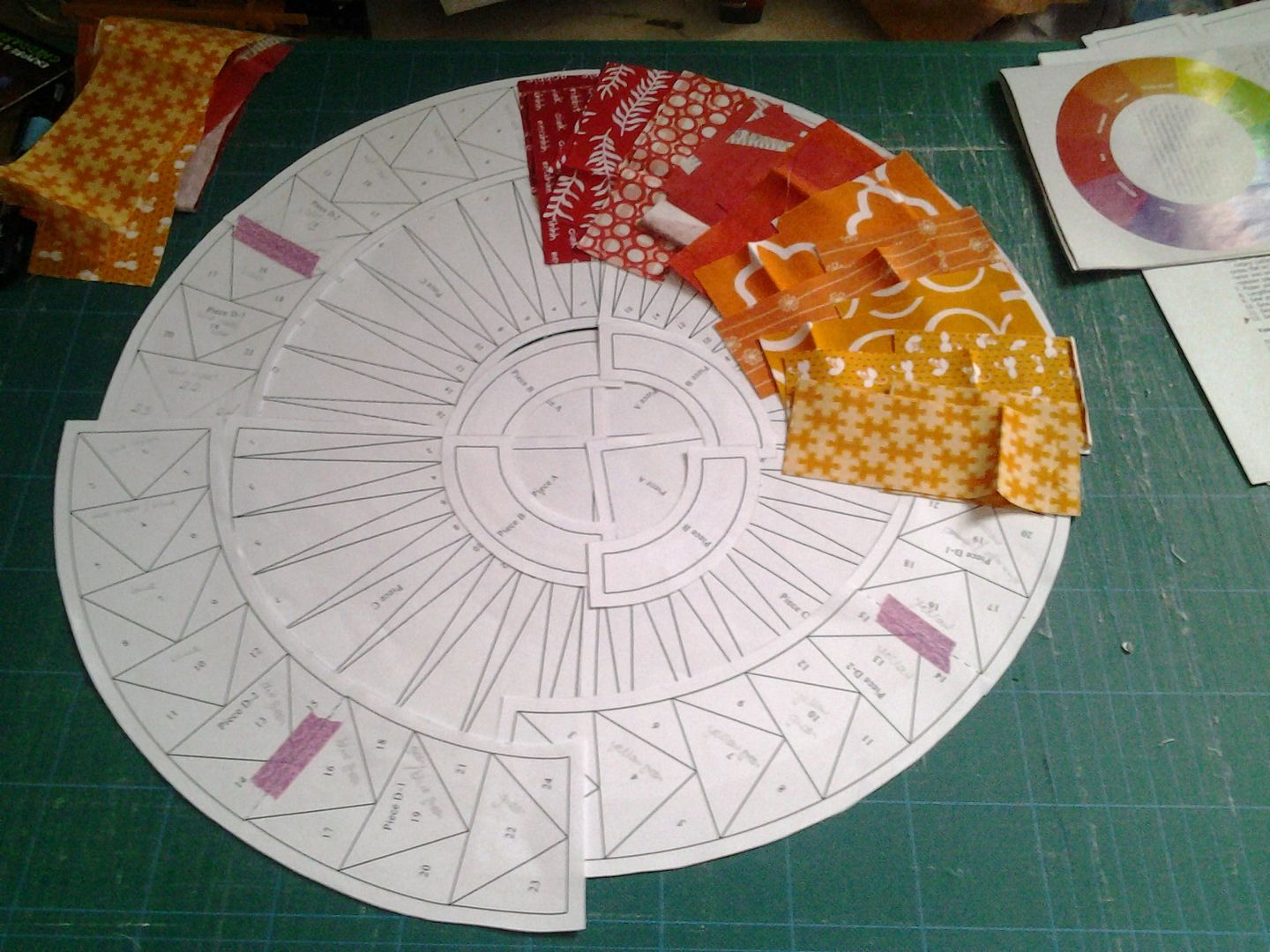 and cut, cut, cut, cut, cut.