Wow, what a horrific week or so I've had! It started a few weeks ago with a broken tooth (which I choked on!). I made a dentist appointment - the first appointment they had was 4 weeks away. Then 2 Fridays ago, the pain started. Wow, such pain. Saturday morning saw me at the Walk In Centre to see the emergency dentist. He pulled the tooth out. The following week was all pain. So Friday saw me back at the Walk In Centre. She pulled another tooth out. Today? Pain. At this rate I'll have no teeth left.
But you didn't come here to read me whinging about the dentist, you came to see my SAL update. Here's where I was three weeks ago:
I had high hopes of getting lots done, and I didn't do too badly considering I didn't stitch at all for one week as the pain was too bad. Here we are now: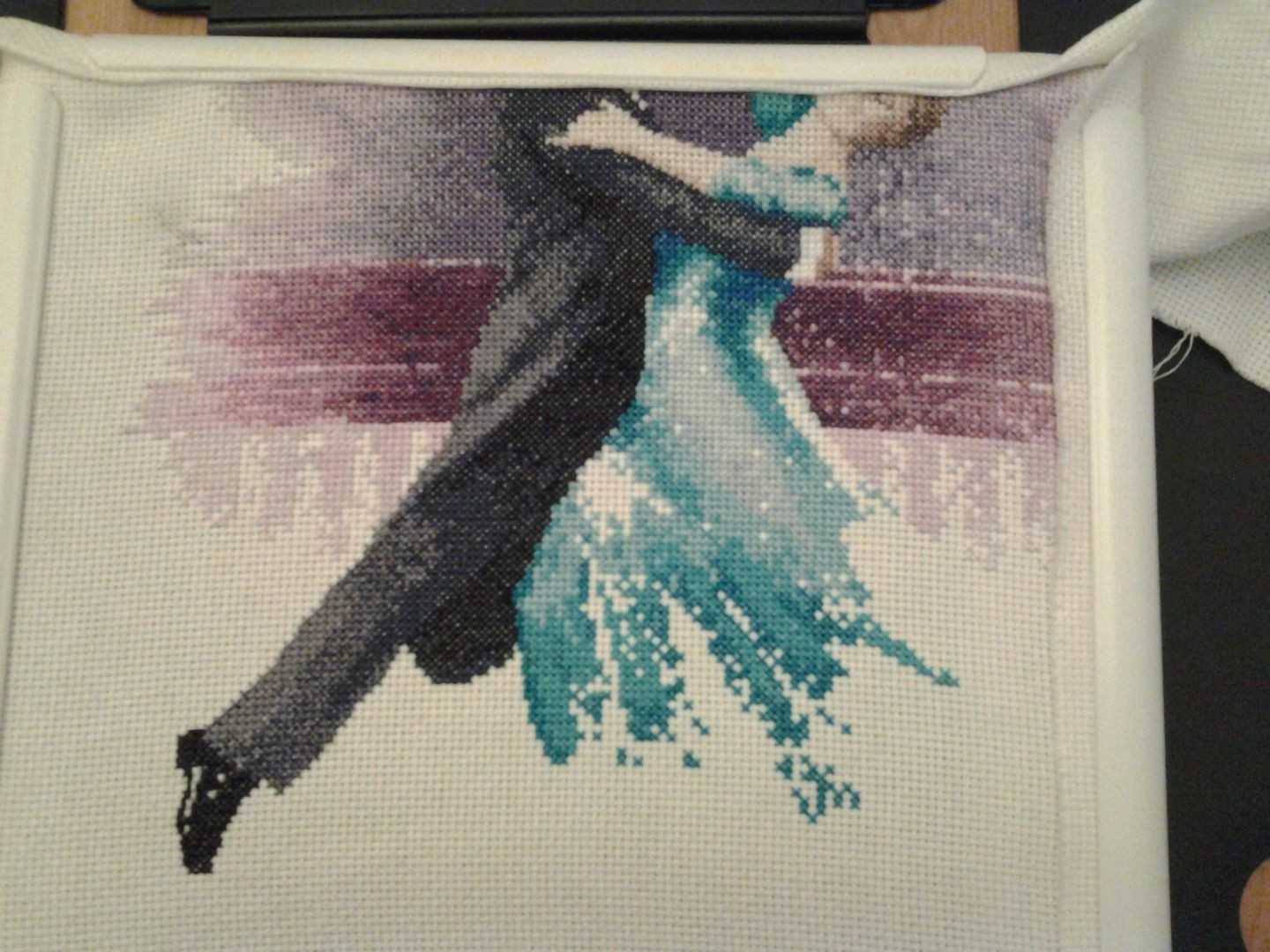 A fair bit of skirt done there, but I've probably ruined my chances of getting this done by the end of the year!
I'm sewing along as part of a SAL, you can go and see what the other participants have been up to here: