I see my last post was on the 28th October, so it looks like I totally forgot to blog this week! My memory is getting worse by the day. I wonder if I can remember any details about this necklace to tell you?
I remember I've made one before, and blogger backs me up - you can see it here. This is the same pattern in different coloured beads.
The dark blue beads inside the silver squares are alternate denim blue Swarovski crystals and petrol blue Swarovski pearls. I like the different textures. I took about 30 photos trying to get a close up, but, alas, they all came out blurred. So here is a blurry one for you!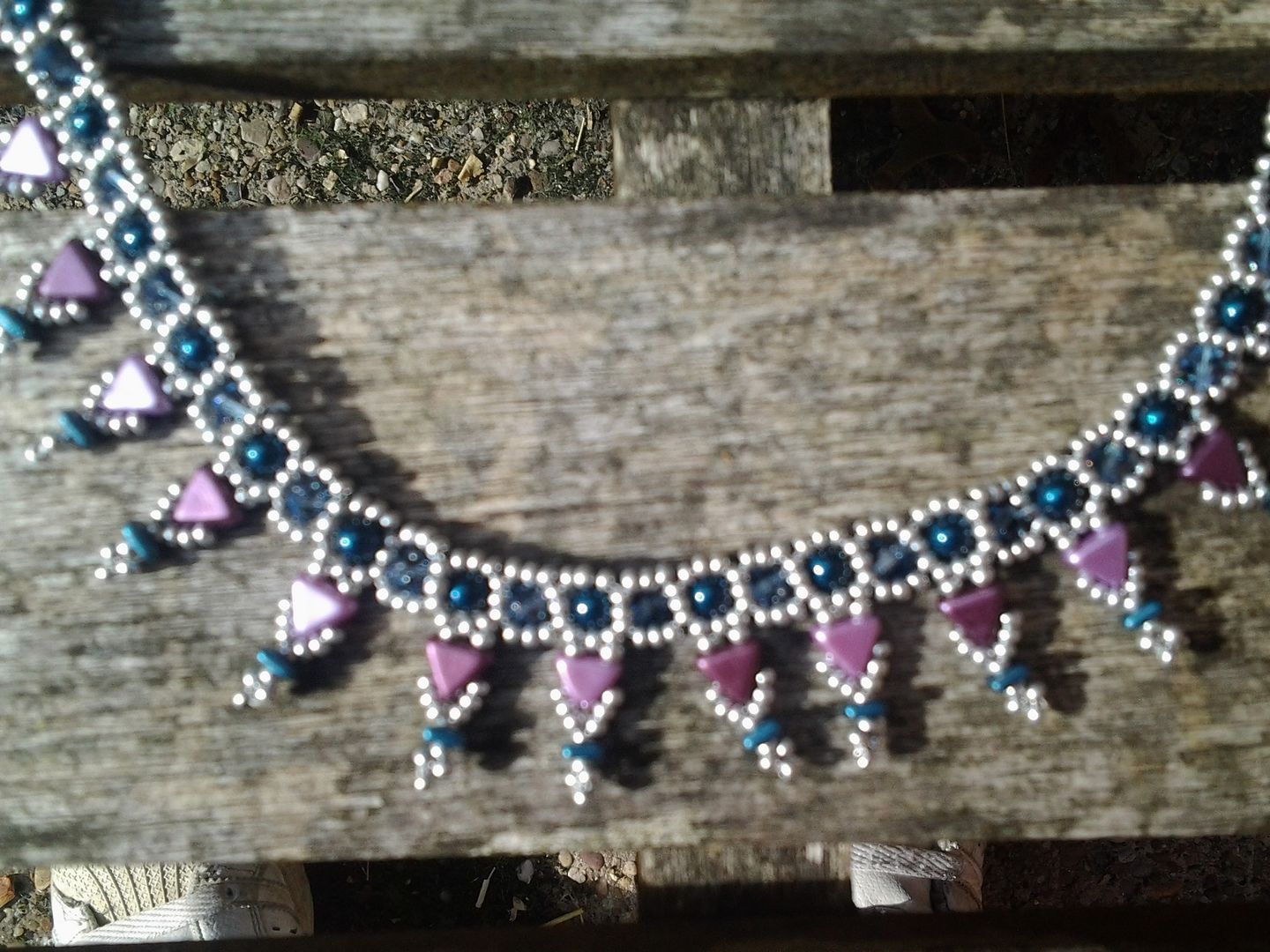 Oh no! I've trainer bombed the photo! And not just any trainers, my filthy backyard trainers which are covered in bunny poo!