A few Sundays ago me and lovely mum went to a fantastic event at Debbie Bryan called SpeedCraft. It was basically the crafting version of Speed Dating, just with slightly more than 3 minutes per craft. The room was laid out with 5 tables. We took our positions at our first table and crafted madly for 45 minutes. The bell rang and we had to stop, we then had a 15 minute break to get ourselves to the next table, via the coffee pot and toilet. We went round all 5 tables and tried each craft.
It was brilliant.
We've already signed up for the next one which, unfortunately, isn't until April.
I'm going to take you through our day but I'm going to do it over 5 posts otherwise this post will end up too long and then I'll have nothing to post about for another 2 weeks.
Our first table was origami where we learnt to make these paper stars.
Mine is made from just two colours of paper and book pages. This was pretty frustrating at first. It took us the first 25 minutes to get the hang of it, then we had the rest of the points to fold before the time was up!
Here's how it looks from the back.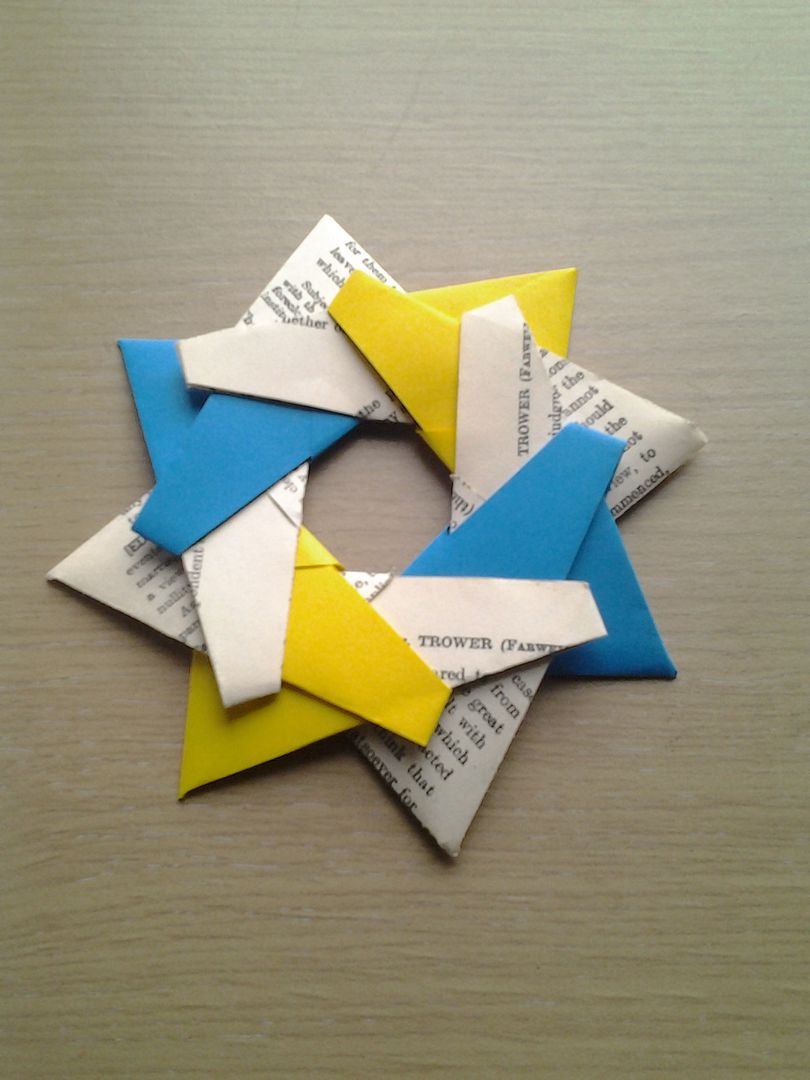 After the initial confusion, I did enjoy doing this and I love the look of the book paper. There were inks and stamps available for us to stamp designs on our finished stars, but I decided to leave mine au naturel.
Next up: ceramics.