If you missed my previous post about Speed Craft, please scroll down.
Our second table was ceramics. The tutor was Katie Almond who we've taken two classes with before - the first at Debbie Bryan where we made plant pokes and brooches and another in Leicestershire where we made a cake stand. I collected my cake stand when we went to collect these little bowls, so I must show it to you soon.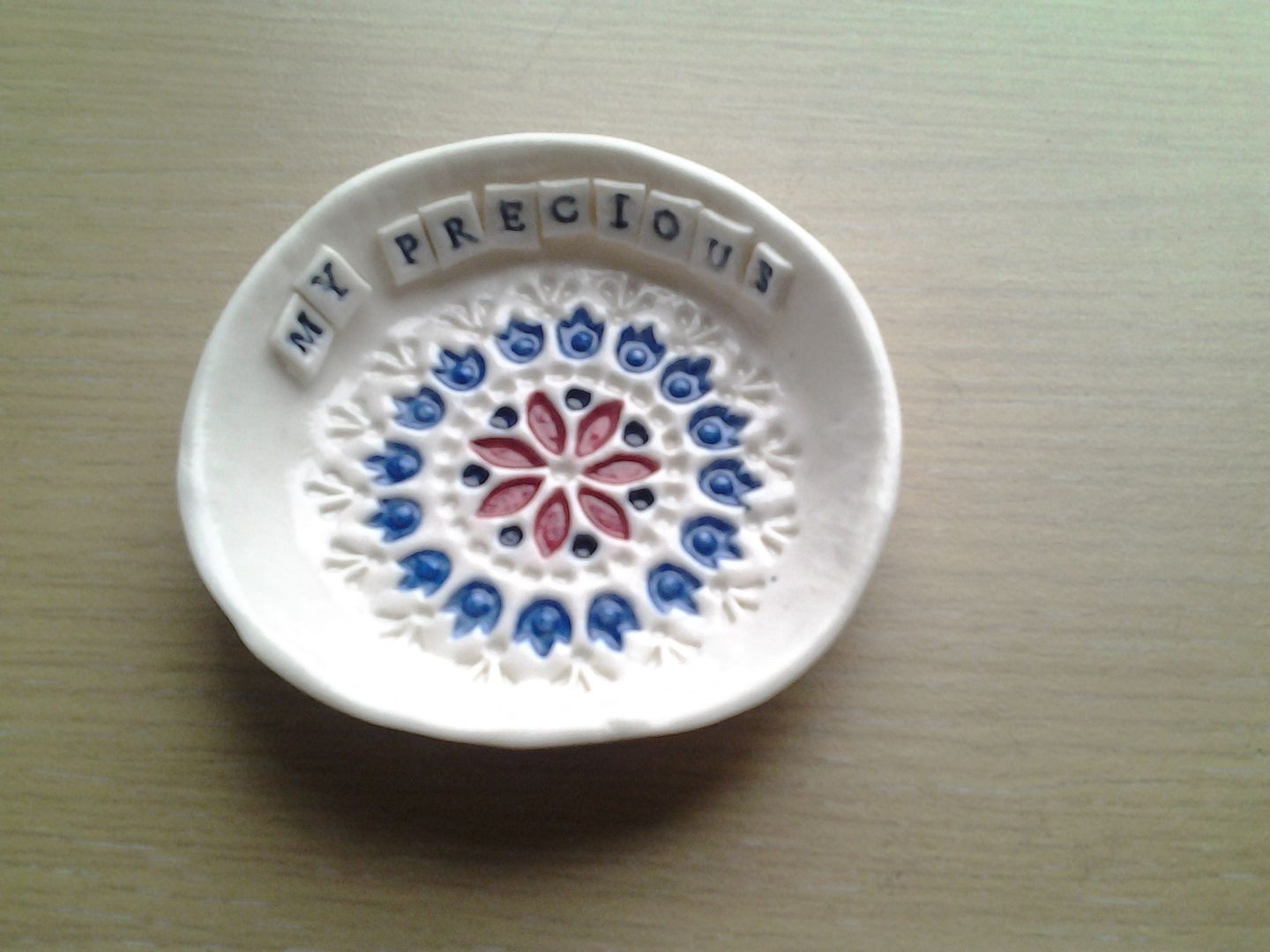 I can't believe I managed to make this in just 45 minutes. Rollling out clay, stamping it to make the impression, stamping and cutting out the letters and painting it all with glaze is a time consuming process!
I'm going to use it on my dressing table to keep my rings in. The motif is a bit off-centre but that doesn't bother me. I wish I'd been able to paint the outer ring of motifs, but I just didn't have time. I stuck to the red/blue/navy combination again!
As you can see, it's just a shallow little bowl, around 4" diameter, so cute! Once again, I really enjoyed working with the porcelain clay.
Next up: Hand-built robin