If you've missed my previous post about Speed craft, scroll down to the previous post and follow the links at the top.
Our fourth hour of crafting, after a lovely lunch, more cake and more coffee, was mono printing. This was the messiest table of them all, messier even than the ceramics table. It involved big bottles of paint/ink, sheets of paper and hand cut templates.
Basically, you put a big squirt of paint on a board, use a roller to roll it all over your paper, add templates and roll again in a different colour. You can then write or draw in the paint to add detail.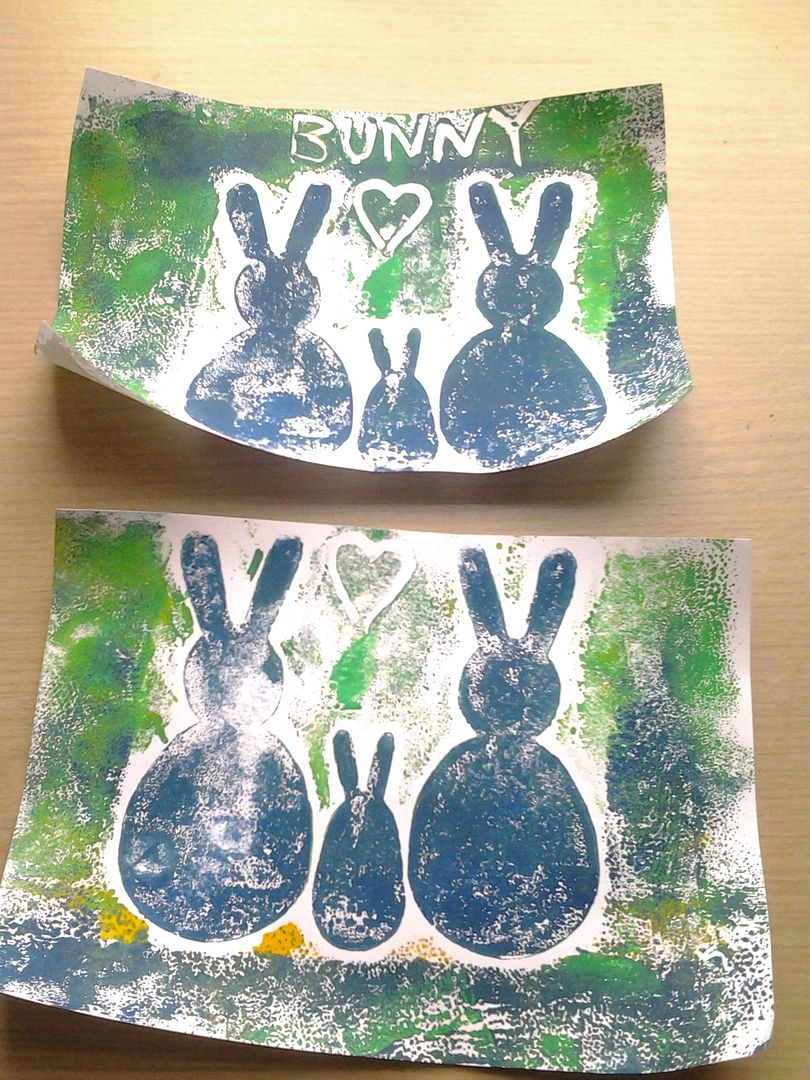 This was fun, but I couldn't get into it. I couldn't seem to let myself go and just make a mess, I was too worried about the final outcome, which is stupid really. The pictures the tutor made were brilliant, but then she was a fine artist!
Next up: Simple Stitching