Wonderful mum found a new craft class venue, between both of our houses in West Bridgford, Nottingham, a little town with great cafes for a coffee or afternoon tea after a day's workshop. The classes are held in a beautiful little handmade shop - Locally Produced for You. The tutor was Katherine from number8glass.
We went to a dichroic glass workshop. I've worked with glass before, but not dichroic glass. I'm not really sure what dichroic glass is, other than it's pretty, sparkly glass!
Above are the before photos. The tutor had lots of squares and rectangles of glass. She would then cut the dichroic pieces to the size and shape we wanted, or round the edges by nibbling at them with grozier pliers. Once she found out I just to do glass work and have even made a stained glass window, she passed the cutting mat and cutter over and told me I had to cut my own! I'm pleased to say I hadn't forgotten what to do.
The top one is a square of black glass with three pieces of dichroic glass on top, and three glass rods on the top right. The bottom one is a square of white glass with a square of green dichroic and a square of flowery dichroic, then I added some green frit on the left hand side.
I love the black line around the green glass which is just what happens with this kind of glass. Oh, I should probably say that the picture above and the one below show the two pieces after they'd been fired in the kiln. The green frit didn't come out too well.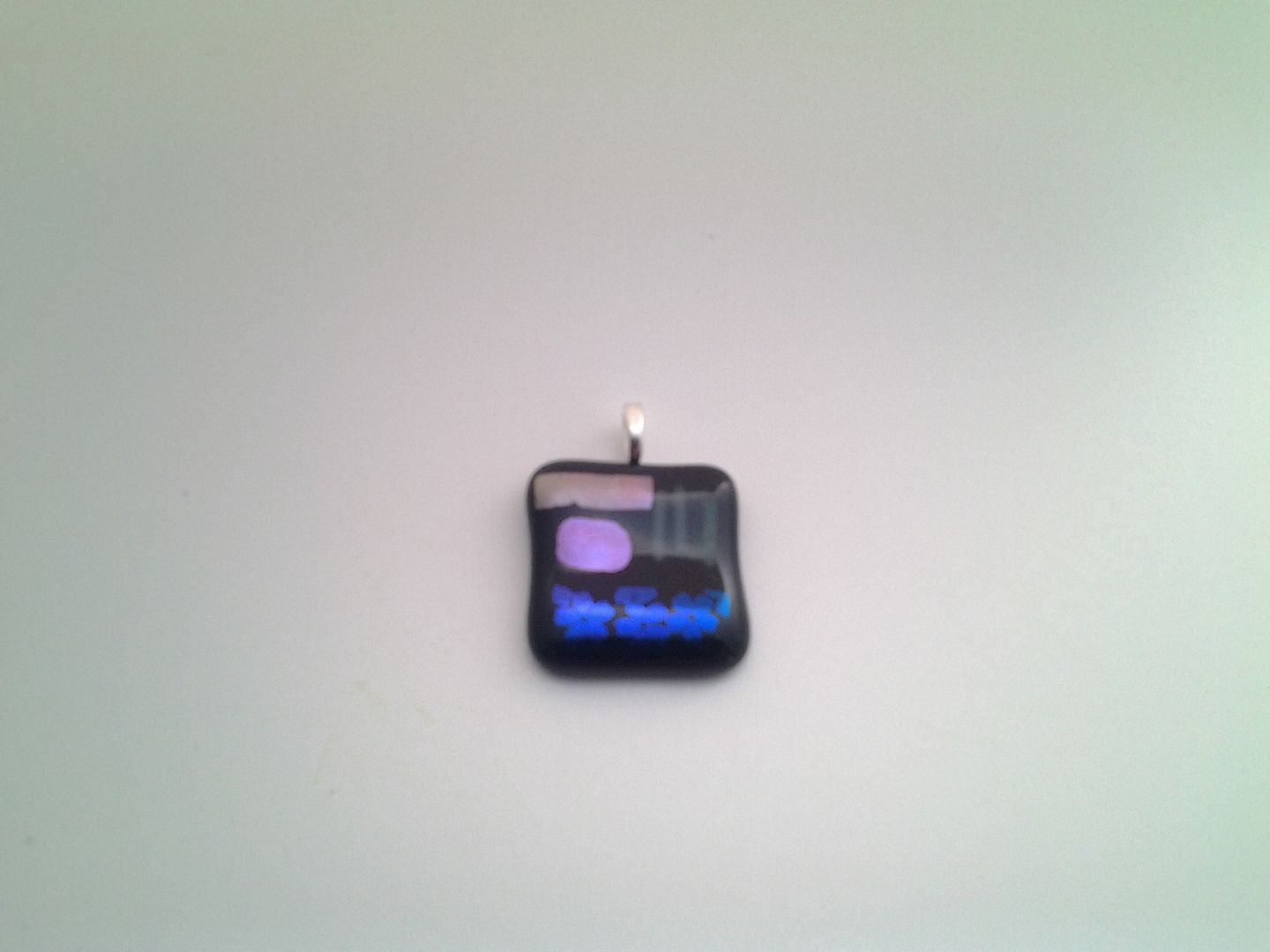 I really like this one, it's very rounded and tactile. The photos don't really do them justice, they are so hard to capture due to the sparkle.
This one is a brooch. I used blue glass in two shades. The lighter blue one has some silver confetti on top, and that's sandwiched in with a piece of clear glass.
I like the way this one came out too. It's certainly very unusual!
Finally, this one is a piece of black glass and a piece of white glass sitting on a white base. I used a piece of dichroic (it's clear with holographic squares on it) on the top.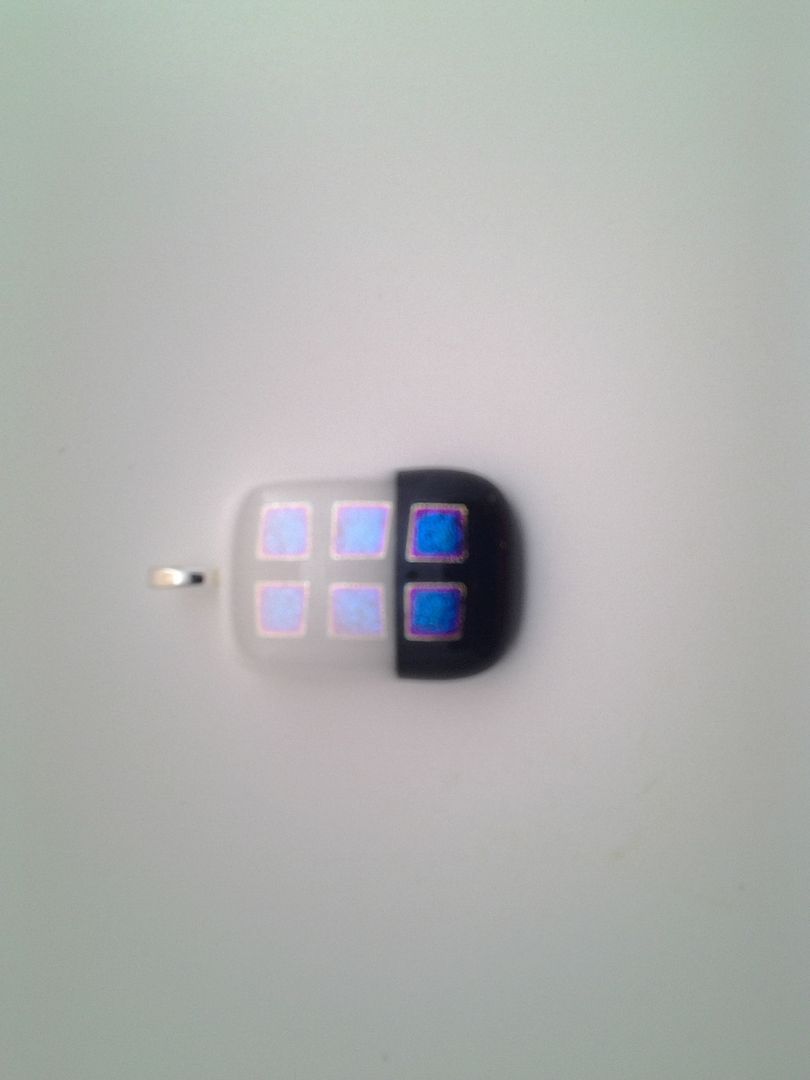 We had a brilliant day. I really enjoyed playing with the glass and designing pieces of jewellery. I really do have to get myself a kiln at some point!