Happy Sunday everyone! It's been three weeks since I introduced you to the latest WIP I'm tackling - Mabel Figworthy's Fancies Song of the Weather SAL from 2013, so it's time for an update. This is where I left off 3 years ago:
I've started working on "October". I took it with me on a short holiday we took to Alnmouth in Northumberland (beautiful part of the world). Usually our breaks there are all about walking for miles during the day, often along the coast, then stitching in the evenings. Unfortunately this time I was ill, more about that later, so I didn't get that much done.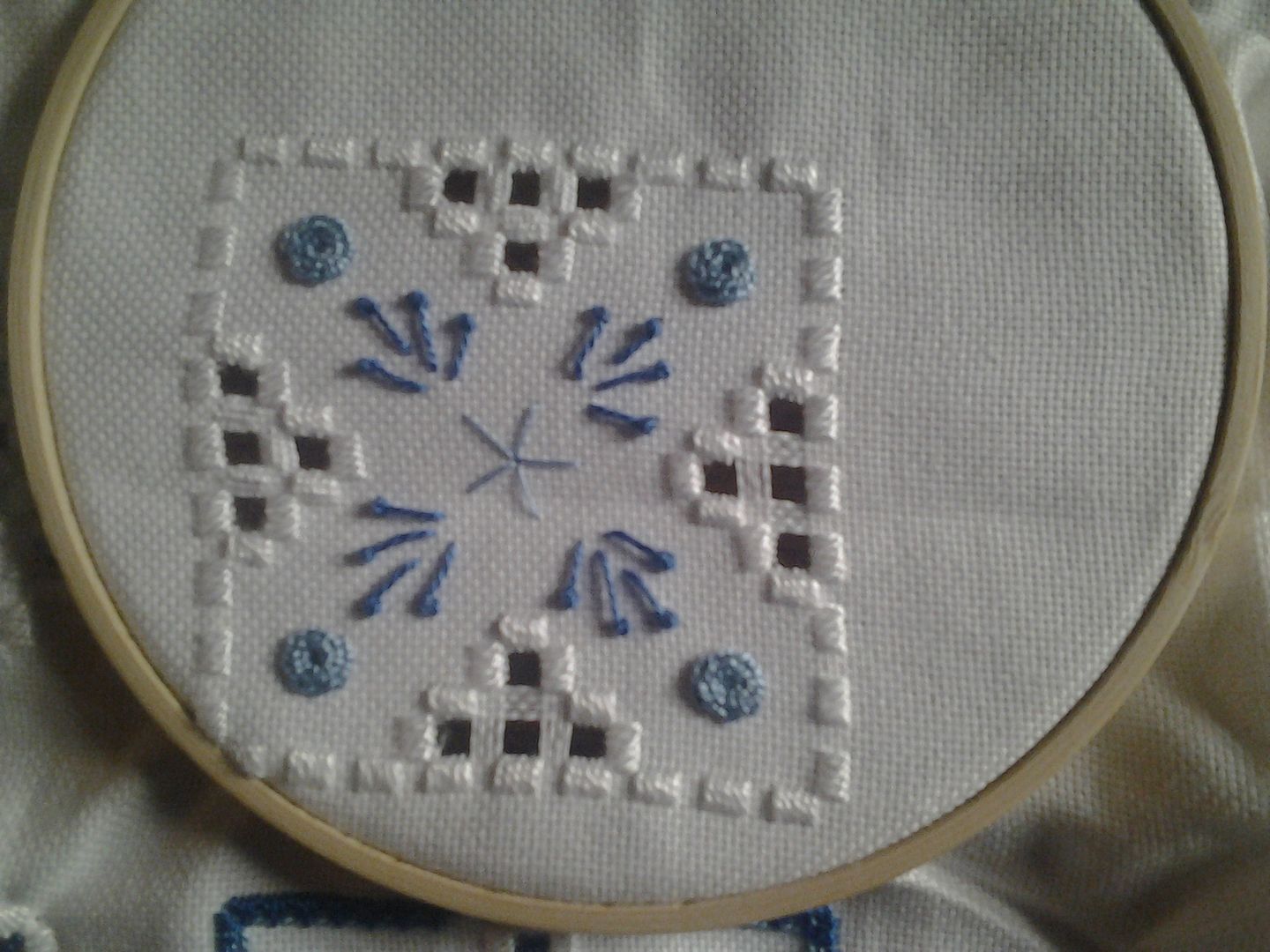 The kloster blocks were all in round the edges, so all I've done is add the pistel stitches (dark blue), the woven roses, and cut the threads in the triangular sections. I've also started weaving the threads, almost there! The star shape in the middle is for a woven ribbon rose but I didn't have any ribbon on me.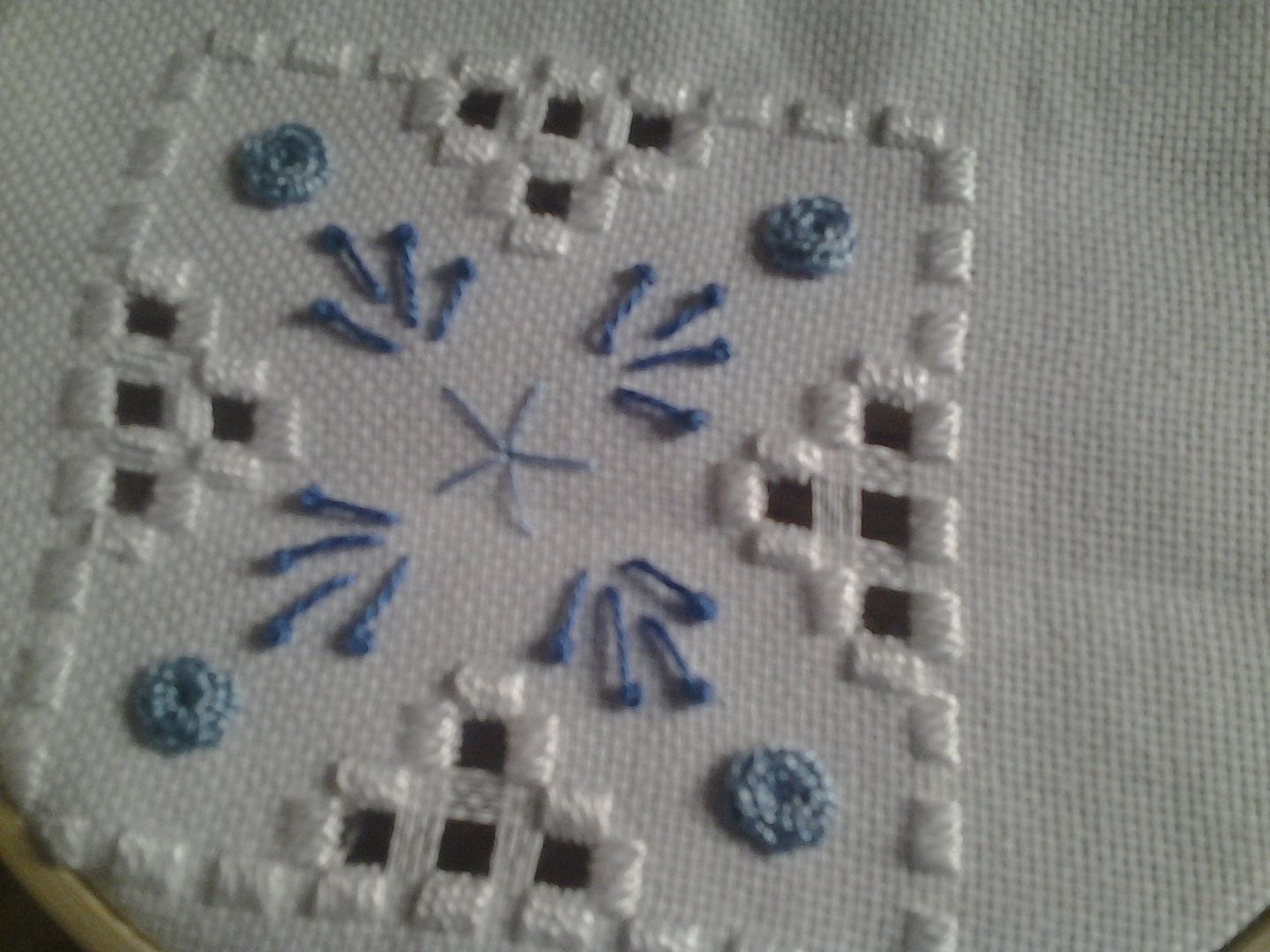 Here it is in context, you can see now why the hoop isn't centred, I was trying to avoid crushing the other embroideries.
I'm sewing along as part of a SAL, you can go and see what the other participants have been up to here:
Avis, Claire
,
Gun
,
Carole
,
LucyAnn
,
Kate
,
Cathy
,
Jess
,
Sue, Constanze
The illness I'm talking about is my depression. I had a very sudden, very severe relapse which started the day before we went on holiday. The day after we got back, I went to work, but very quickly realised I wasn't safe and contacted my Mental Health Crisis Team. I also called my best friend who took control, called my husband to collect me and told my boss I was going home! Luckily my boss was bloody brilliant and has given me his full support. I've seen two psychiatrists at two different hospitals this week, I narrowly avoided being sectioned and I'm now at home for at least a week with instructions to rest. Fingers crossed this is just a blip in the withdrawal process.