I took a day off work in April to go with mum to a silk ribbon embroidery class held at White Peak Embroidery in Darley Dale, the Peak District. For those of you outside the UK, the Peak District is part of Derbyshire (the next county along from mine) and is arguably one of the most beautiful places in the UK. I really want to go and live in Derbyshire, it's just gorgeous.
I'd never been to White Peak Embroidery before, I'd never even heard of it. A few weeks before the class me and Mr CA drove past it after a walk in the grounds of Chatsworth House. I was very over excited, especially as we then passed a quilt shop not two minutes later. When it turned out it was where the class was being held, I was thrilled to be visiting. It's a gem of a needlework shop, full of gorgeous threads, fabrics, yarns and kits and has a little coffee shop too! The actual class was held in Heirs and Graces, the patchwork shop a few feet away, but that was less exciting as the stock is, shall we say, more traditional.
Anyway, on to the class. There were 6 of us learners so it was a good size class. After an introduction, the teacher came round and showed us each individually the different elements. She was an excellent teacher and we hope to take more classes with her in the future now we know the shop is there and runs classes. Unfortunately, I didn't take a note of her full name, but her first name is Ann.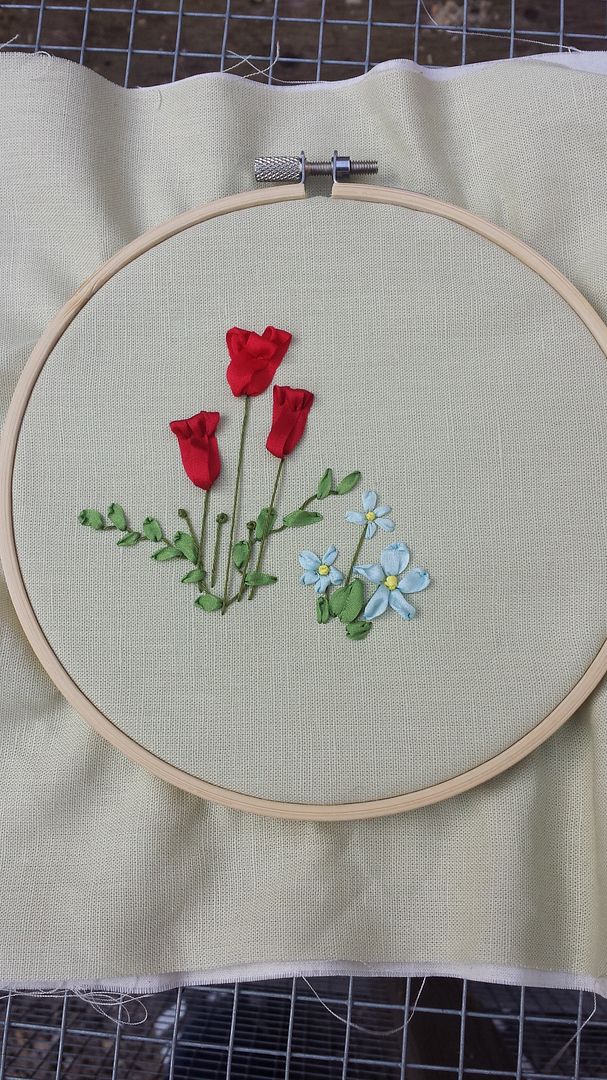 I didn't take any photos in class as I was far too busy enjoying the magic of silk ribbon embroidery. And it is magic! The way that you can pull a ribbon and it takes on a certain shape was a revelation. This is what I got done in the class. I'm really pleased with my work even though one of those blue flowers was done wrong - though without the class sample next to it, you have no idea which one!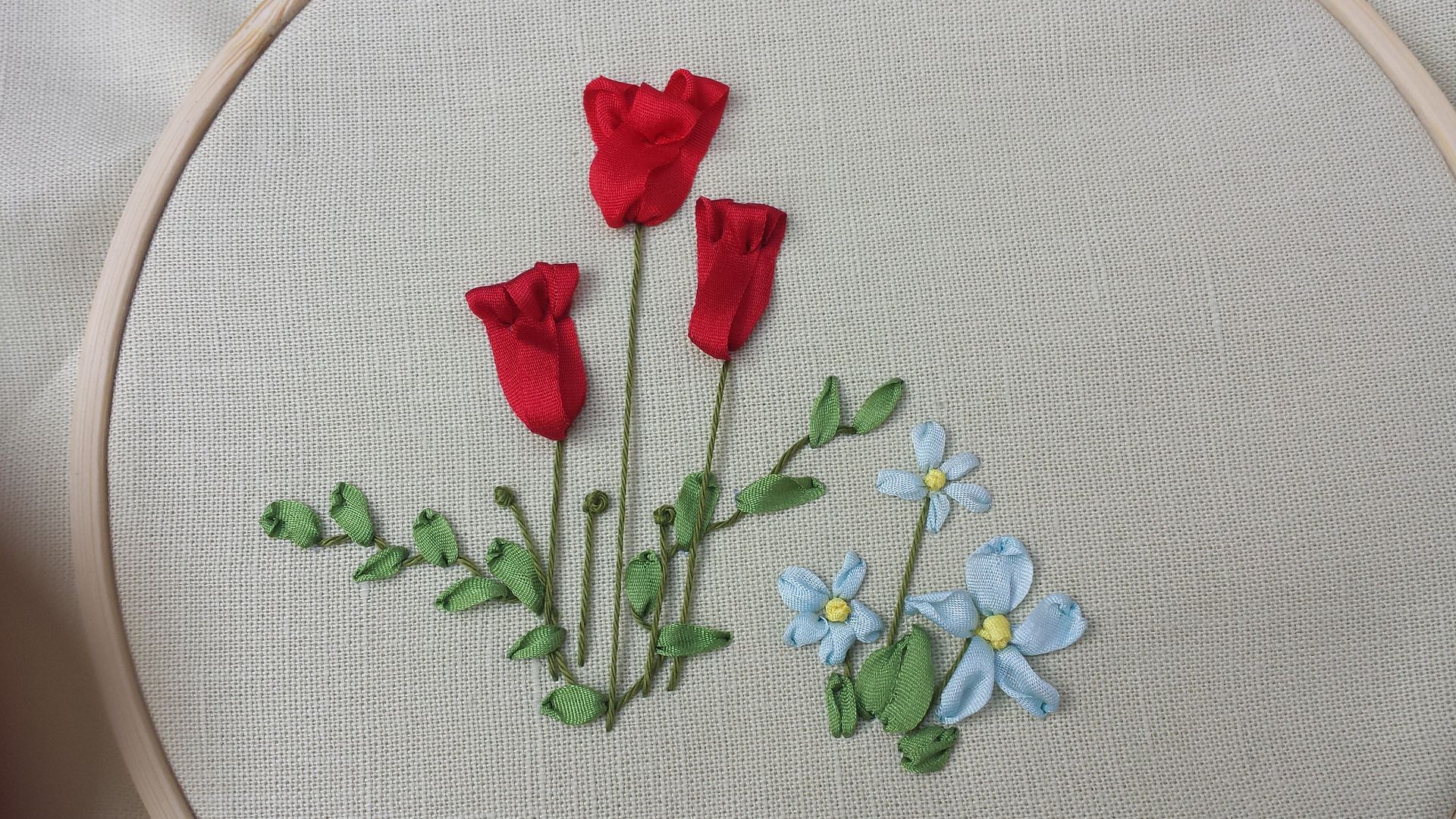 I really enjoyed stitching this, and this is just half the picture. I've been working on it at home and will show you the finished item soon (ish), when I get it finished that is!
The teacher also brought out her antique crazy quilt to show us which was fascinating. Although very much not my style it was lovely to see the different forms of embroidery on a quilt over 100 years old. She also had a selection of books that I had a good read through and yes, I did buy a book! I bought The A-Z of Silk Ribbon Embroidery, and what a gorgeous book it is too! Expect to see more of this on my blog.... though in several month's time of course, you know how bad I am at getting round to doing things!