Silversmithing is a messy business. It's dusty, OK, so the dust is tiny particles of silver, but it's still dust. From the beginning we were told to take and apron and it took me a full 14 lessons to remember I needed one!
Of course, it had to be handmade. I had a flick through my many books and settled on a pattern in Sweetwater's Simple Home by Lisa Burnett, Karla Eisenach & Susan Kendrick. There was one thing that annoyed me straight away. The top has a scalloped edge. Here is the pattern in the book.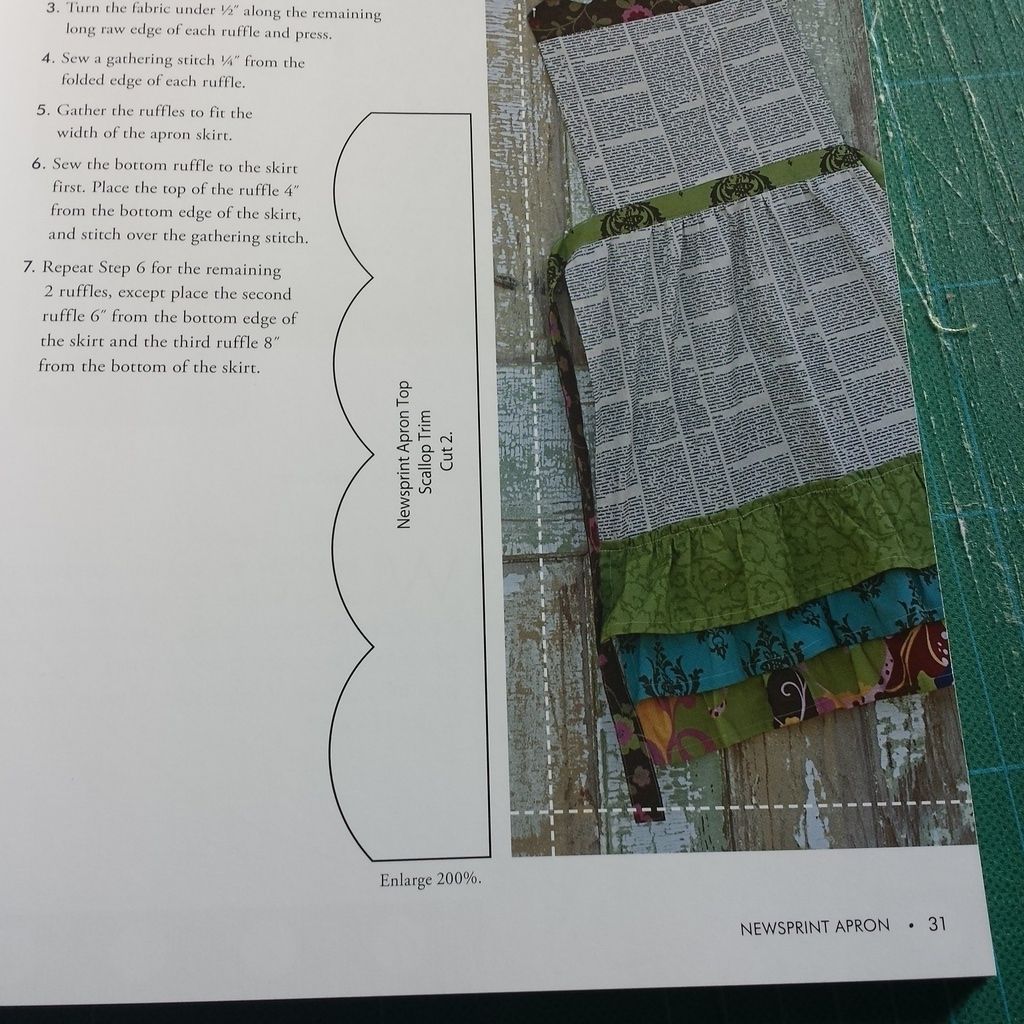 See that? Enlarge 200%. Why?? Why couldn't you have just printed it bigger? I'm seeing lots of negative space on this page... room for a bigger pattern clearly! That's just laziness and thoughtlessness on the publisher's half. I didn't have access to an enlarging photocopier so I decided to take a different tack.
I used this fabric with circles, I did my best to match 2 pieces up right-sides together and then sewed round the circles to create a scallop.
It doesn't match perfectly (this is the other side), but it's not bad! Haha, take that lazy book publishers!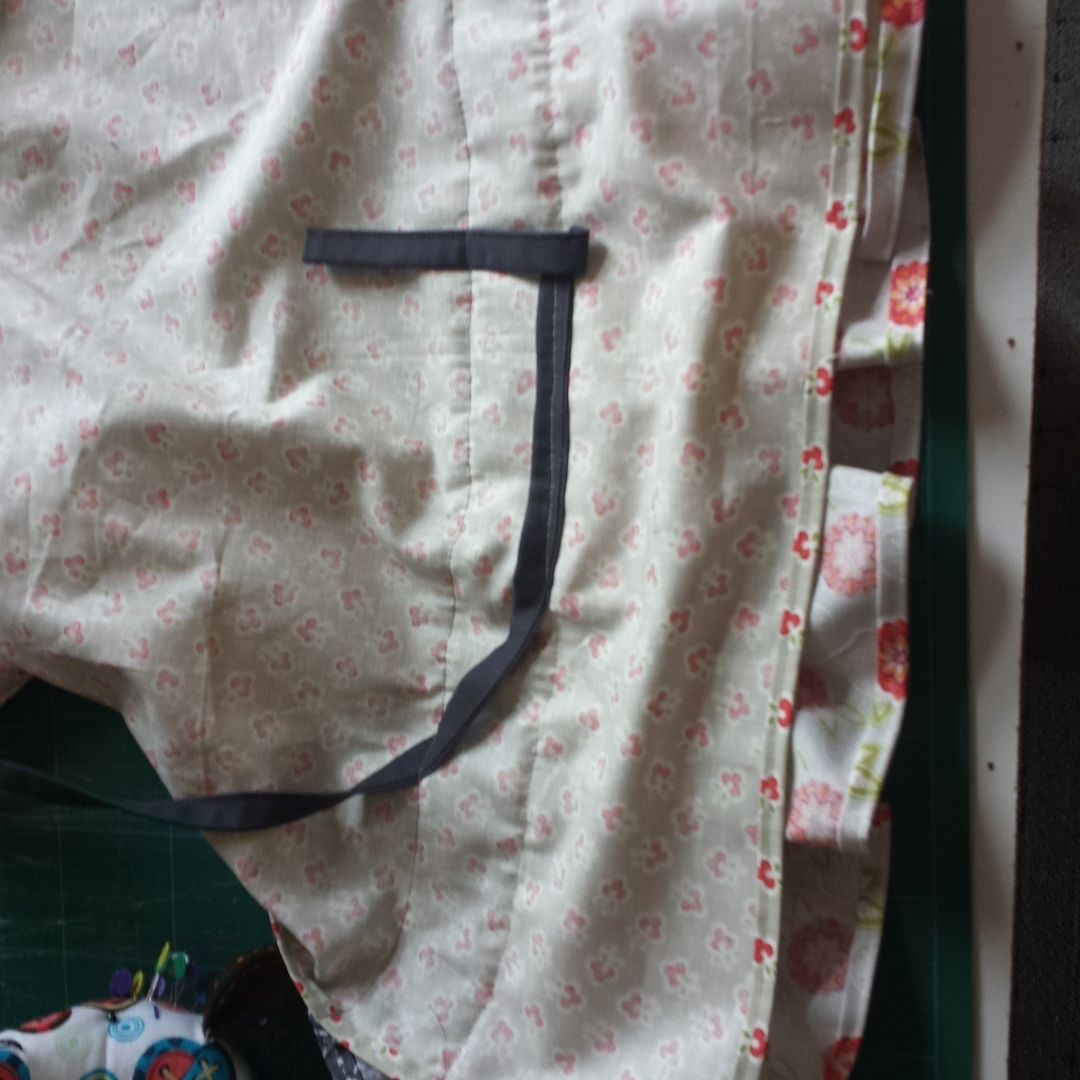 And then this happened. Stupid Wendy.
I think this took me less than 2 hours to make. The ruffles were probably the most time-consuming part, after chosing the fabrics of course! The main fabric is from Vintage Modern by Bonnie and Camille. I thought the bottom ruffle was too, but saw it was a fabric by Valorie Wells. No idea what the others are, other than the solid grey ties which are Kona Charcoal.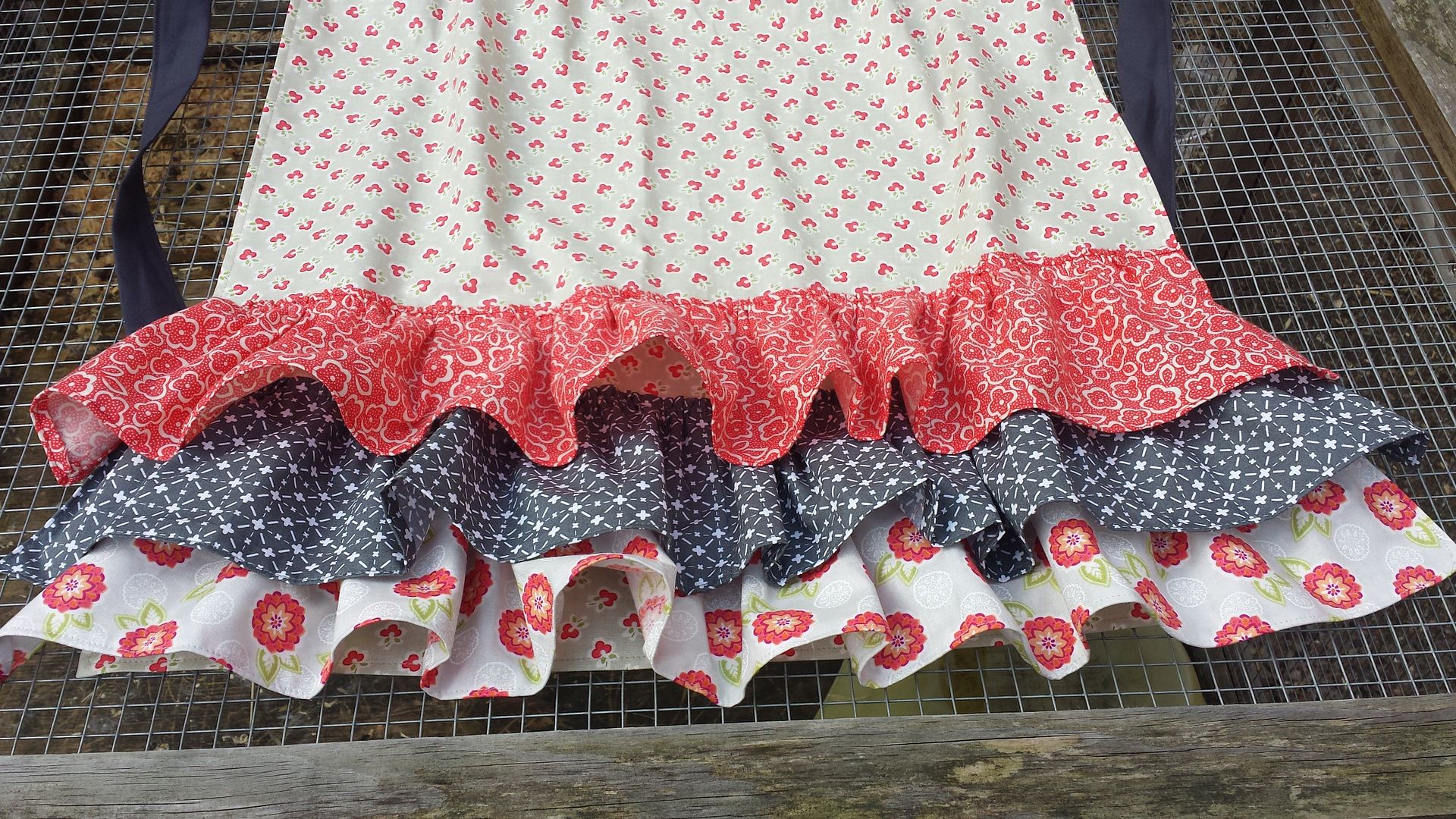 I really should have taken some measurements of my body before starting this. It was designed for a size zero 6' woman. Bear this in mind if you make it. I could do with another 4" or so on the width of the top part as this just kind of hovers between my nipples. It's also too long, the top ruffle sits below my knee! OK, so I'm a busty 5' 1", but I bet there are more busty 5' 1"s reading this than 6' size zeros!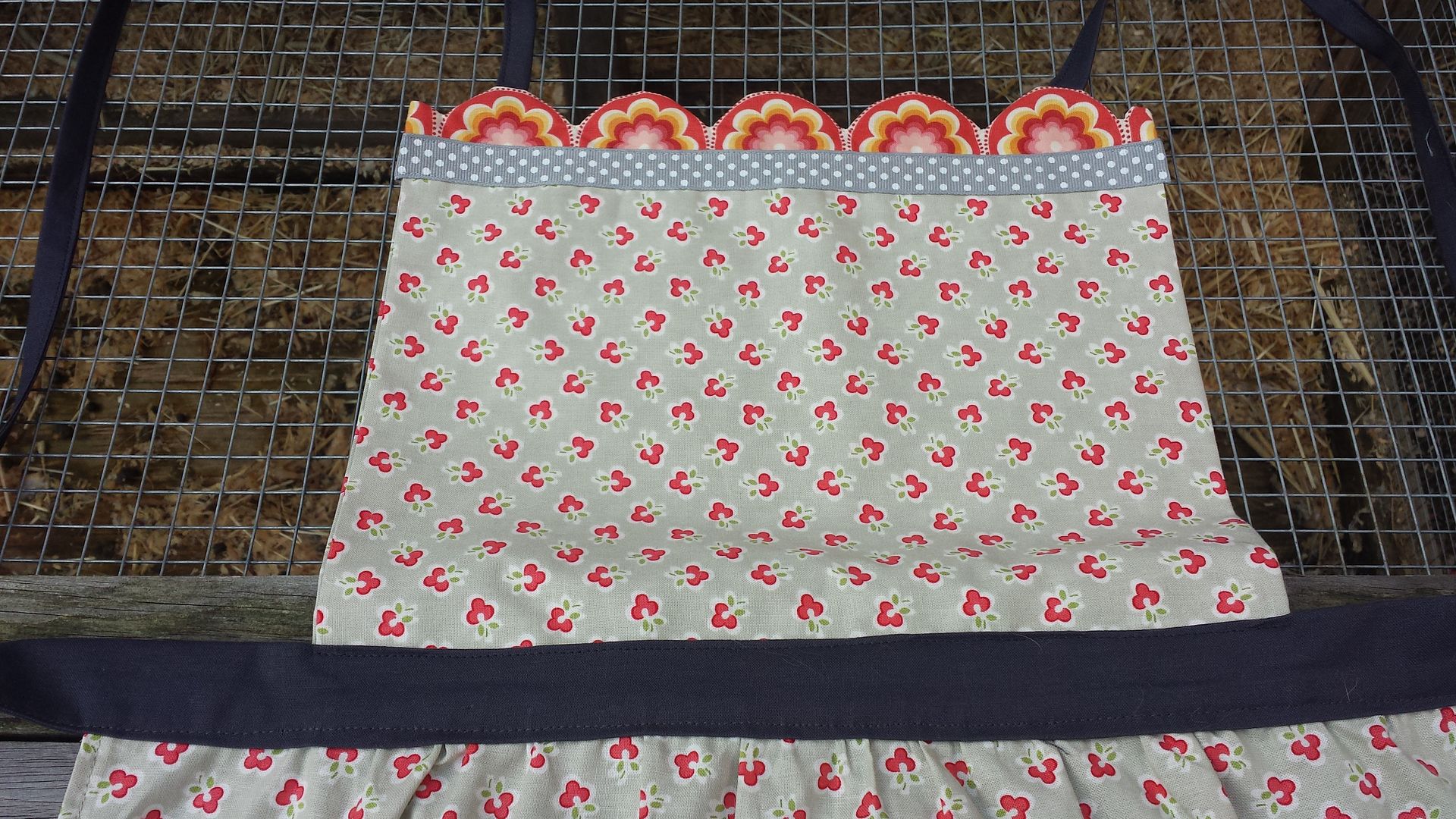 At least it keeps me clean...
I wonder what I was showing you on this photo? Clearly the back of the apron, but why? Answers on a postcard...