I only woke up at 9am this morning and had a panic that I didn't have my SAL post up, so here I am, writing a post in my pjs, first coffee of the day beside me... it will be short and sweet!
I'm stitching on an old WIP from 2013 -

Mabel Figworthy's Fancies Song of the Weather SAL
Here is where I was last week - the photo below is sideways, I was working on the fourth block of six.
And here is where I am today: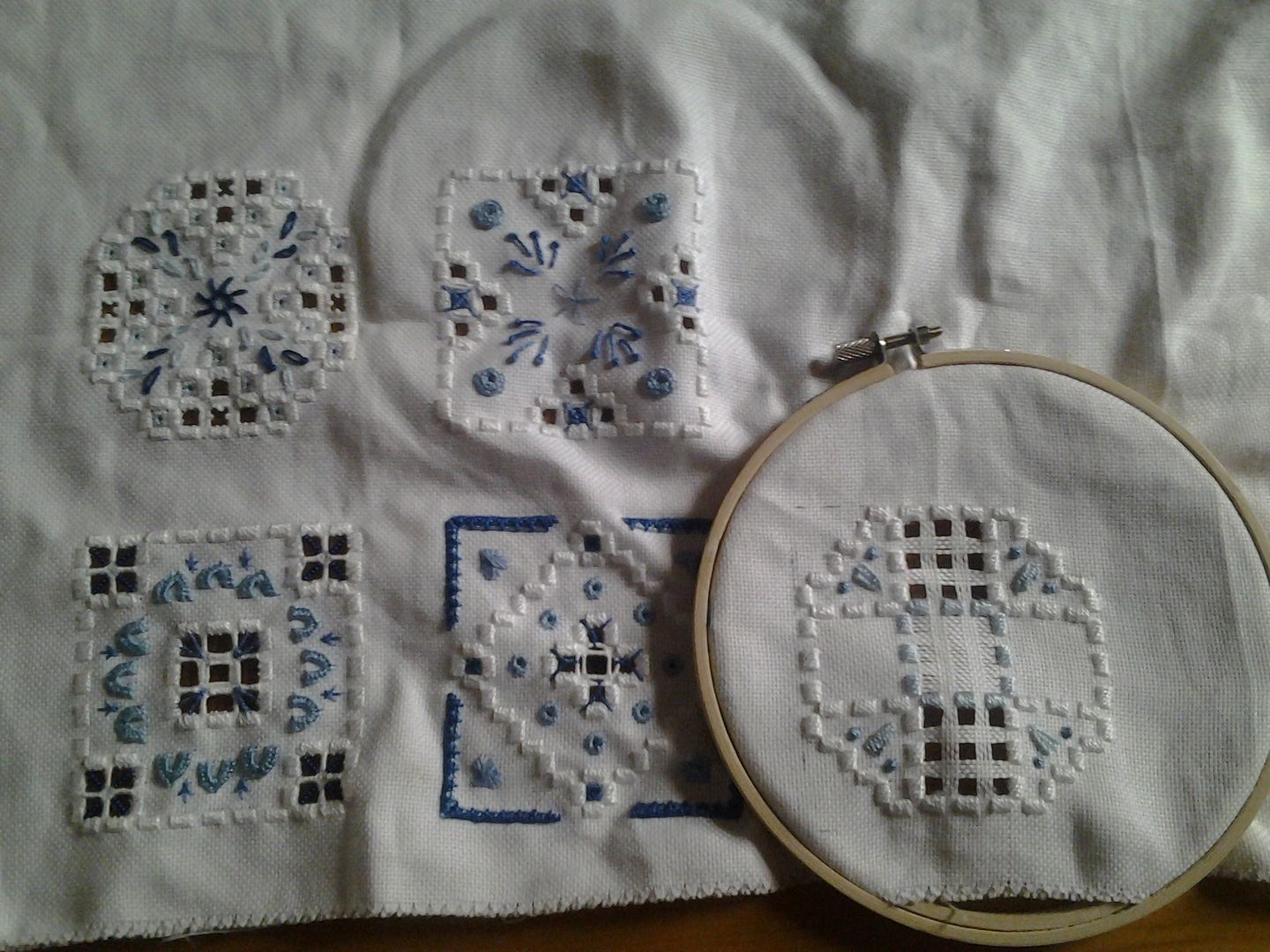 You'd think, that as I haven't been to work in the last couple of weeks, I might have finished this, but unfortunately, though creativity is good for depression, depression is not good for motivation.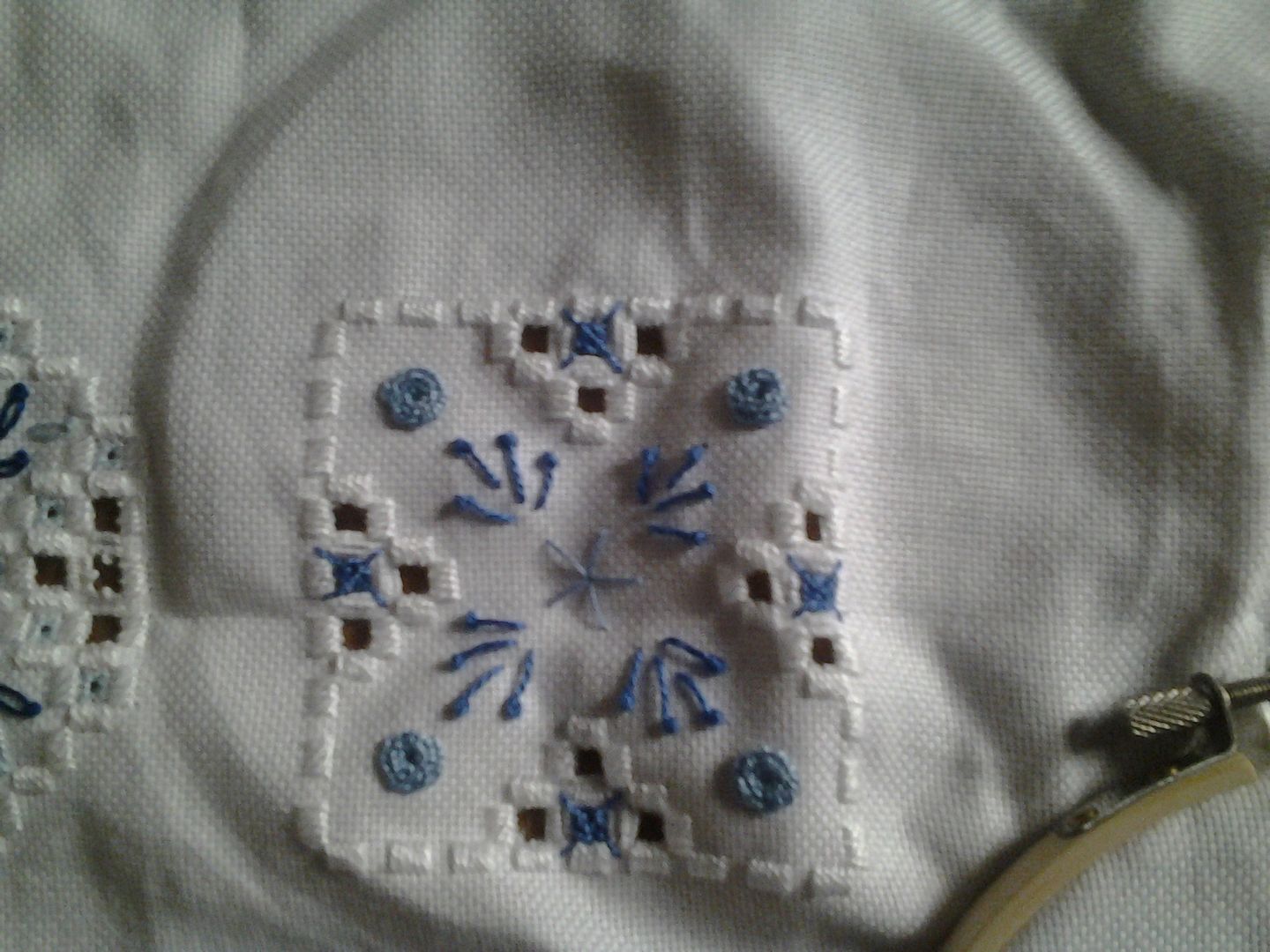 I almost finished block four - I've done the rest of the needle weaving in the cut areas and added the spider's webs. I just have to do the ribbon rose, but I STILL haven't got round to looking to see if I have a suitable colour of ribbon in my stash!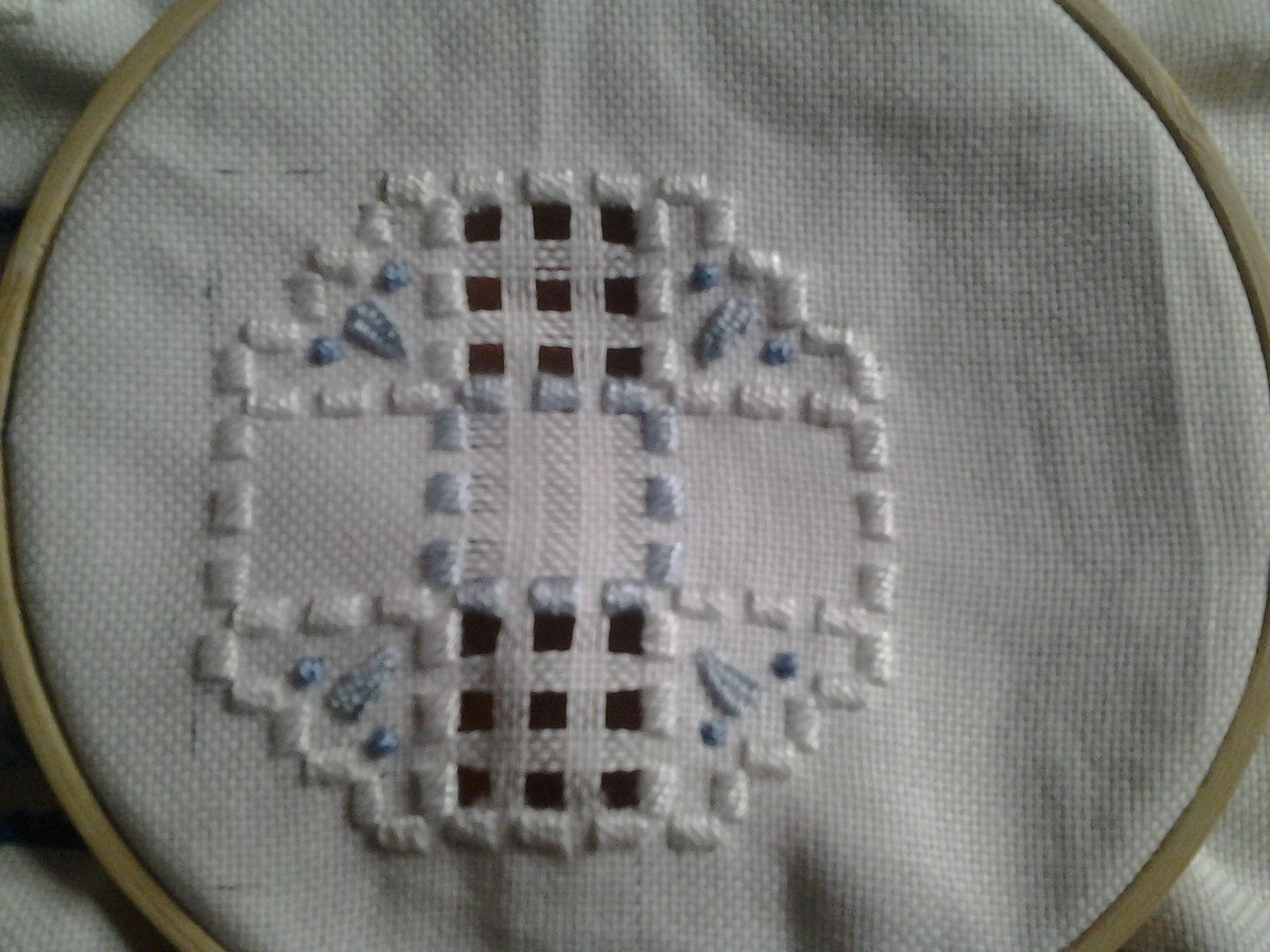 In the meantime, I started on block five - November. I've done quite a lot, all things considered. I've done all the kloster blocks and started cutting the threads, I just have to do the horizontal ones. The pointy bits are woven picots which I learnt to do on the Casalguidi workshop, so that was fun. The small squares are double cross stitch.
Next I'll finish cutting the threads and start on the needleweaving, there's a lot of it to do!
I'm sewing along as part of a SAL, you can go and see what the other participants have been up to here:
Avis, Claire
,
Gun
,
Carole
,
LucyAnn
,
Kate
,
Jess
,
Sue, Constanze, DebbieRose