It has been a long time since I've posted about quilting. I'm still in the throws of this terrible episode of depression, waiting for the anti-depressants that I don't want to be taking to kick in, and my sewing room doesn't hold any fascination for me at the moment, I don't know why.
I did take some time to do some quilting on Silent Scream #1 though, and got quite a way through.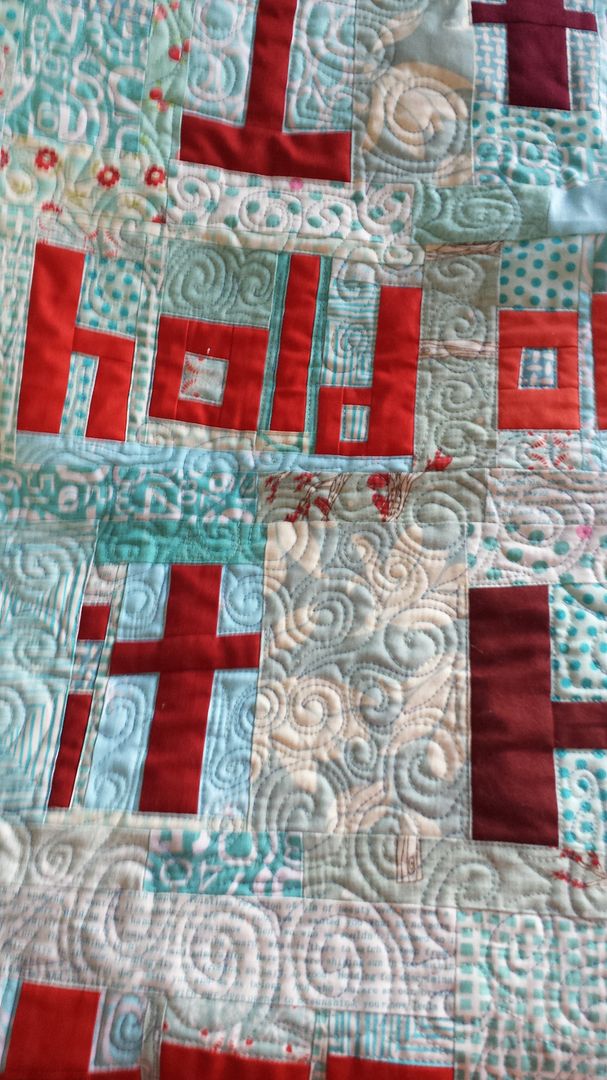 I'm FMQing swirls and little pointy bits (that's my very catchy title for the stitch pattern) using my lovely Janome Atelier 5 with the darning foot and feed dogs down. I'm using a Guttermann's variegated thread in different shades of blue and quilting around the letters, not over them.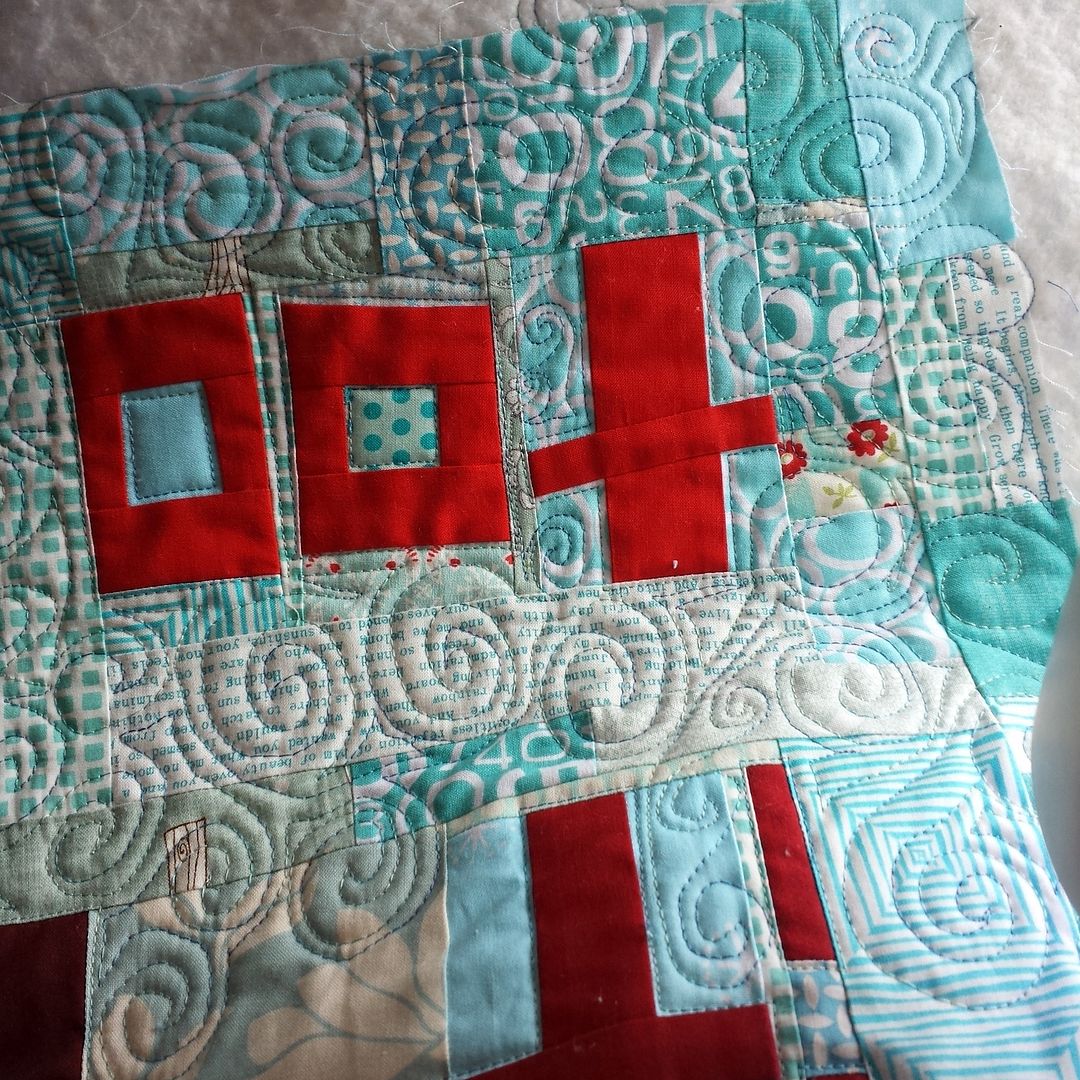 Here you can see some of the pointy bits I'm talking about! I'd been quilting for a couple of hours, on and off as I have to take frequent coffee-and-pointless-flick-through-social-media breaks. Then this happened.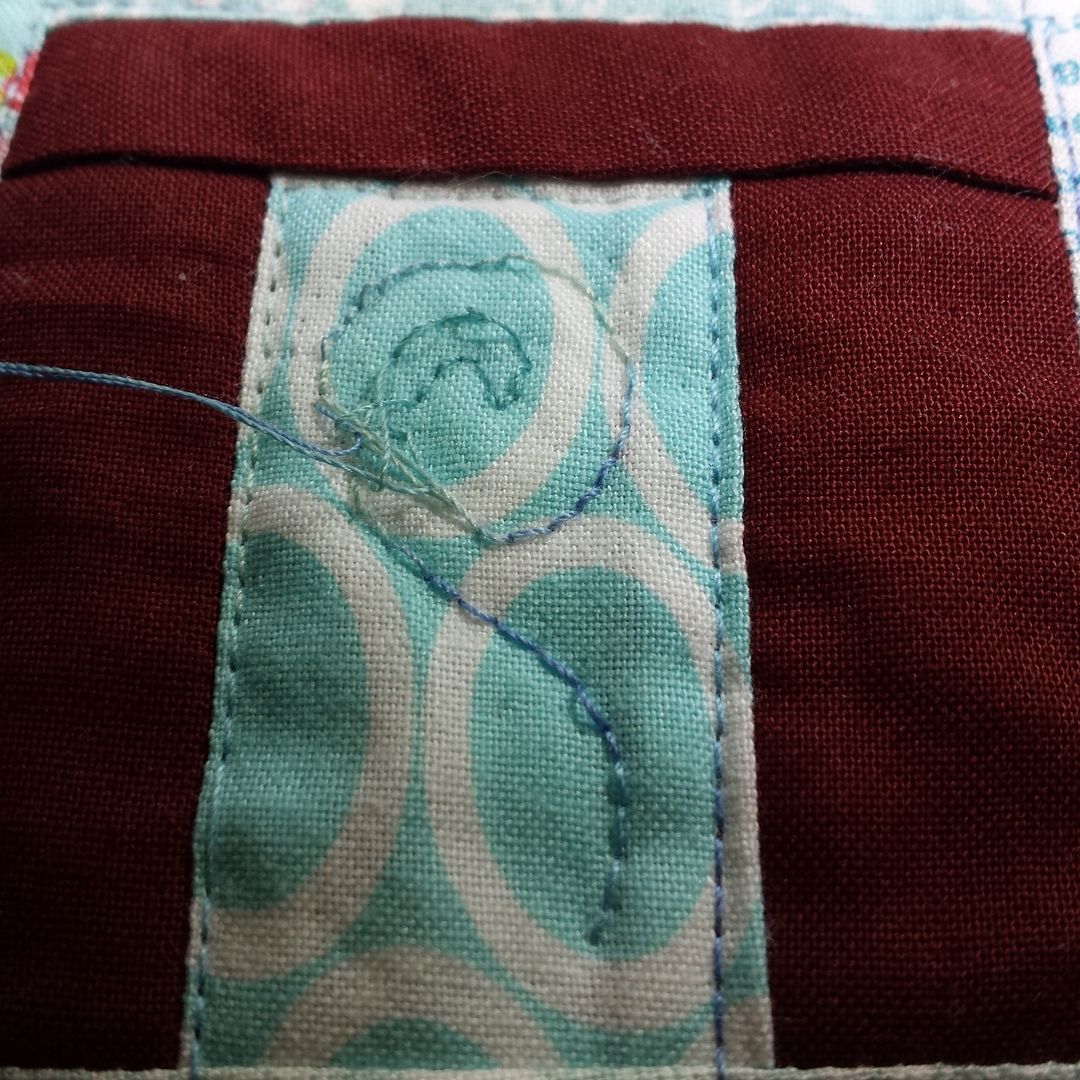 I cleaned out the bobbin case, the Janome demands this a lot more frequently than my Husqvarna ever did, I changed the needle, rethreaded the machine and used a new bobbin. Nope, not happening. So I gave up.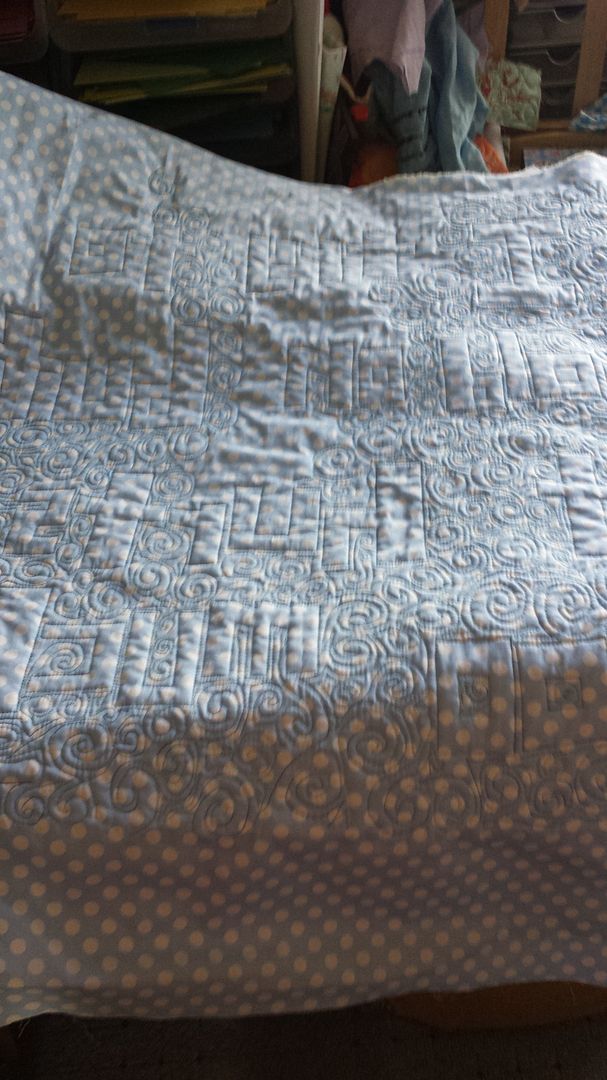 I must be more than three-quarters of the way through here! Since taking these photos, I went back to the quilting and... it was fine. So Janome was just having a temper tantrum then.
I've also started free-piecing Silent Scream #2 (oh yes, I'm going for a series here). Can you name this tune?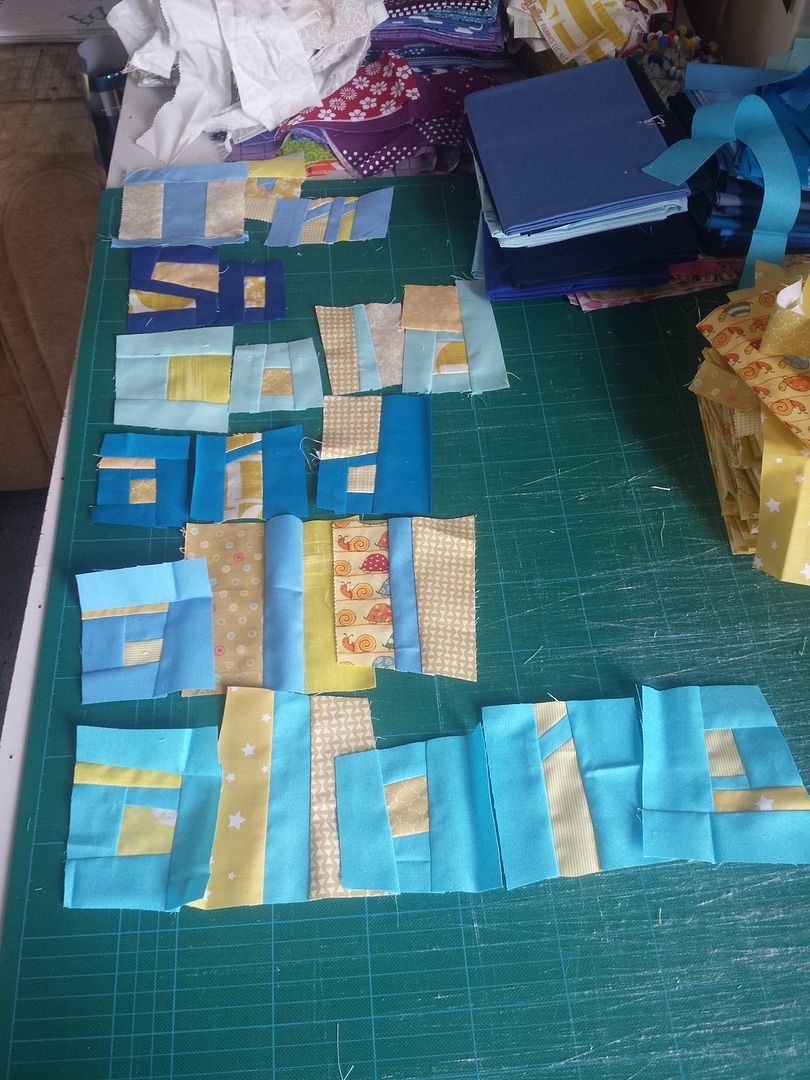 A bit unfair really as only the Brits (and maybe Irish?) would know this band and their songs.
In the midst of all the crap going off with my mental health, I received a lovely parcel from the lovely Kerry. She left me (me personally, she didn't emigrate, she left ME) back in January for a new life in Canada and I miss her so this really brought a smile to my face.
There were also chocolate coins (Canadian dollars of course), a Canadian quilting magazine and some Peeps. I've always wondered what Peeps are and now I know. Really f*****g scary is what they are!
Thanks Kerry, I will reciprocate, I'm just being particularly crap at the minute and we all know I'm crap at the best of times.