Ladies and gentlemen.... I have finished!
I have finished my second SAL project which is

Mabel Figworthy's Fancies Song of the Weather SAL

Hardanger sampler. I started it in 2013, so it took a while, but the last couple of weeks I've been stitching like a demon to get it done.
There are 2 panels, each with 6 blocks. This is January to June.
We have a wrong-way-round photo here... damn you photo!
And here is August to December, which is the one I've been stitching on for this SAL.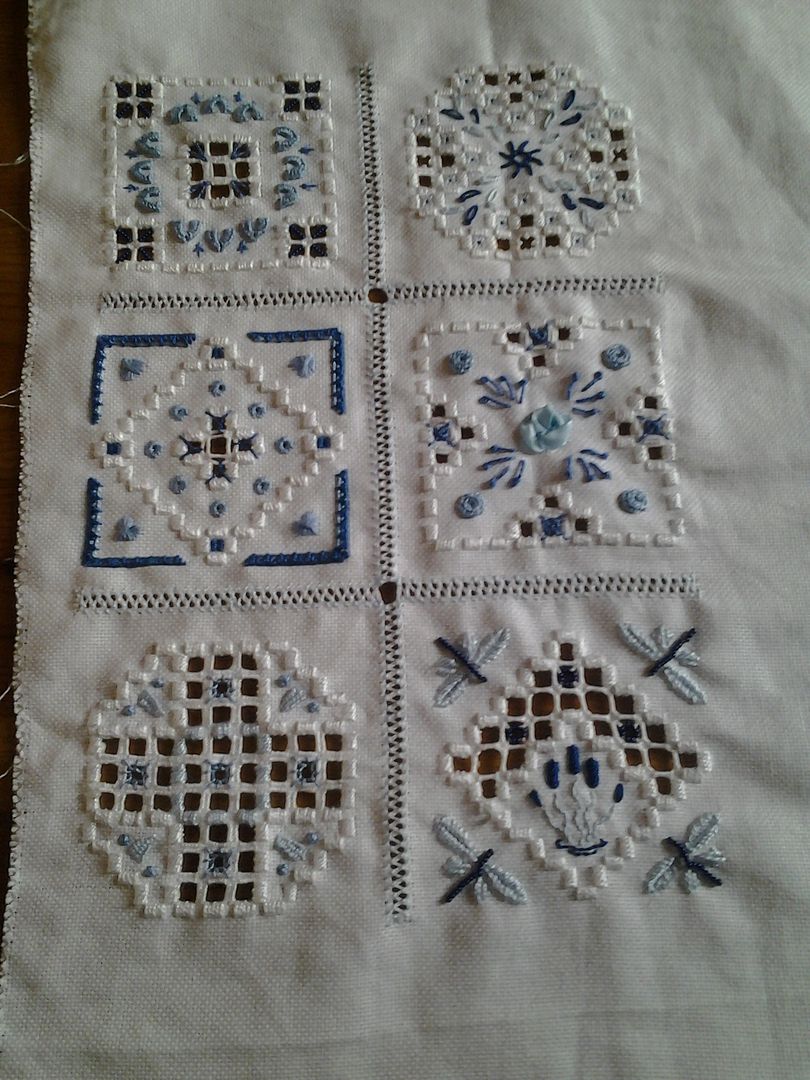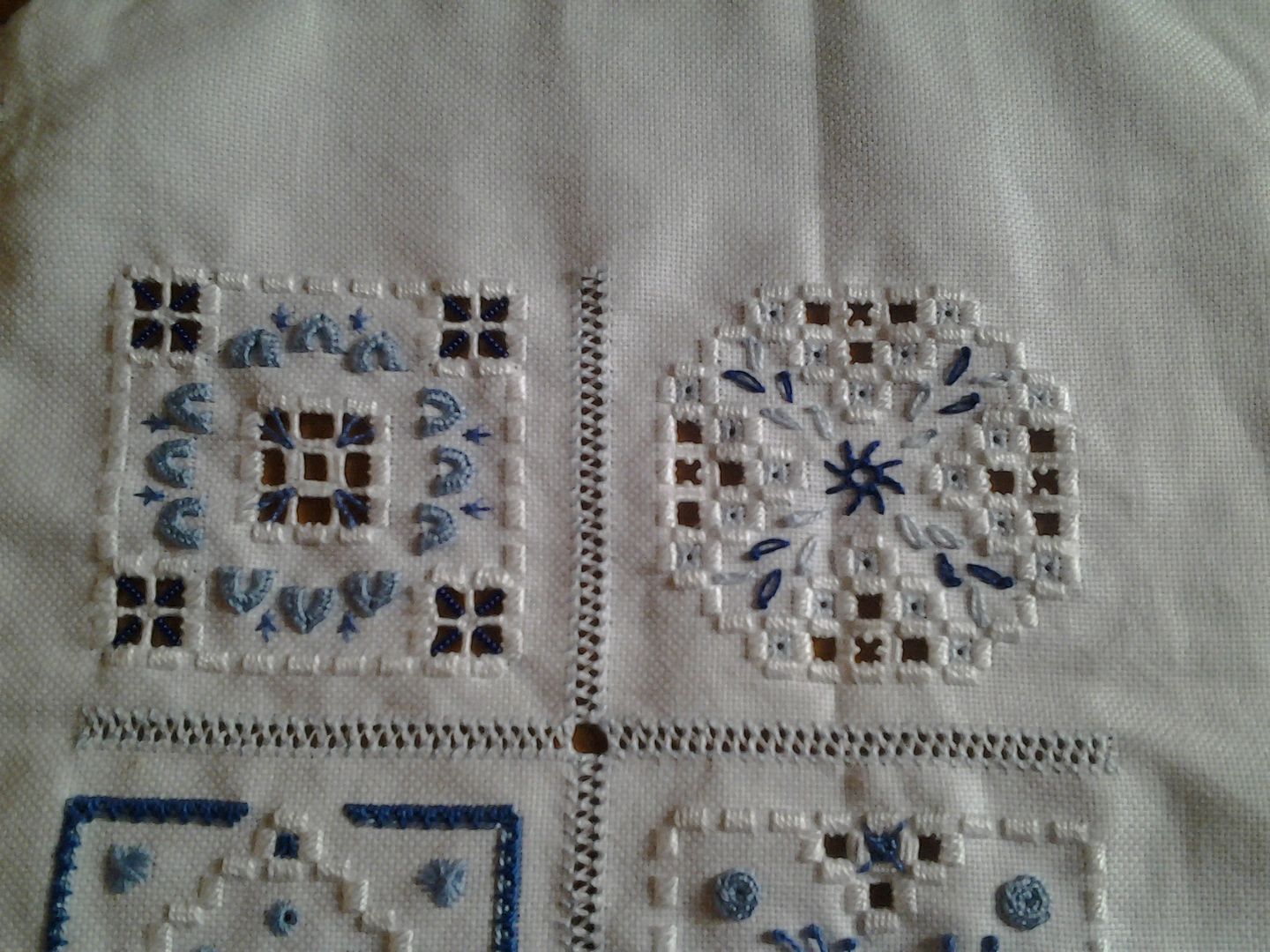 See, I finished that ribbon rose! It doesn't match any of the blues, and it's 6mm rather than the 4mm called for, but finished is better than perfect!
I knew I wanted some sashing between the blocks, so I consulted my embroidery book library. In
The New Anchor Book of Hardanger I found this z
ig zag hem stitch which seemed perfect. I really enjoyed doing it!
So here we go, both pieces together. I have no idea why I started the second one so close to the edge and I'm kicking myself for it. I couldn't put in an outer border and it will make it difficult to frame. BUT, it's finished!