Last weekend was the Festival of Quilts at the NEC - a large exhibition centre in Birmingham. I think this is probably the biggest event of its kind in the country. I only live about an hour away from Birmingham and in the past we've travelled down and back in the same day. Last year my car broke down and so we missed a lot of the show. This year we decided to go for two days and stay over. It was the best decision, we had plenty of time to look at the quilts on display, buy the odd(!) thing and do two workshops (I'll tell you about them later in the week).
I'm going to show you some of the quilts that caught my eye. There were plenty of others that I saw on Instagram but didn't actually see in the show so I think we missed a bit of the exhibition. Maybe we need to go for three days next year!
Helen Godden OMG#4 UBER (modern quilts)
Fiona McIntosh - Sursum Semper (Modern Quilts)
Claudia Pfeil - The Magical Mermaid's Castle (Pictoral Quilts)
This quilt was amazing, it had thousands of tiny flat-backed Swarovski crystals on it. One of the white-gloved people showed us the back and it was an exquisite thread painting.
Emma House and Natalia Bonner - Ocean Delight (two person quilts)
Vera Skockova and Skocek Ctibor - Wallachien Colours (two person quilts).
Kathleen Moore - Little Lollipops (modern quilts)
Anne Lilliholm Jorgensen - Bubbles of Joy (Modern Quilts)
The quilting on this was amazing.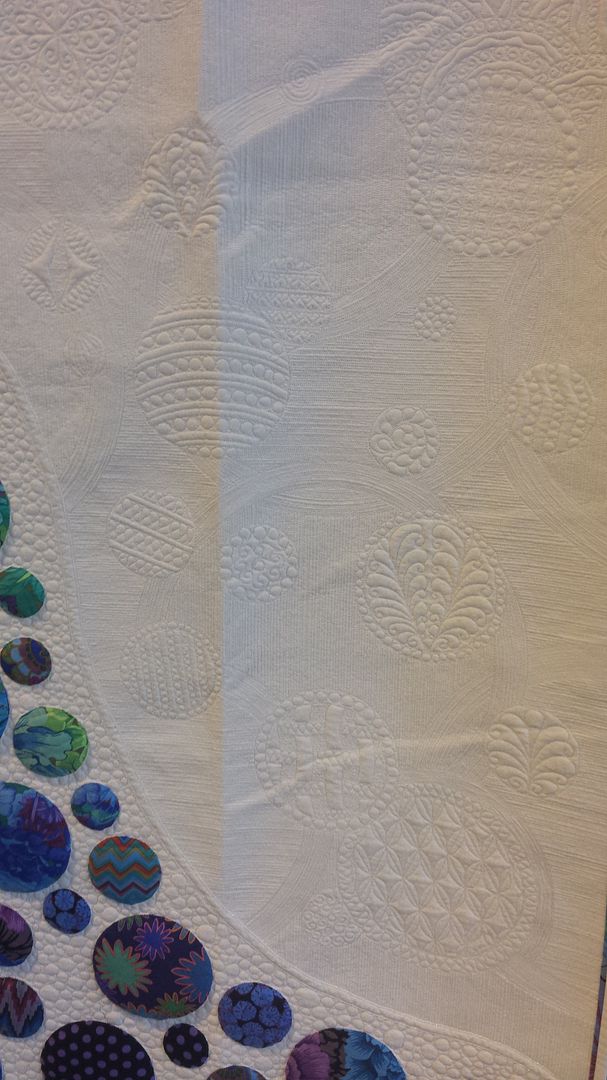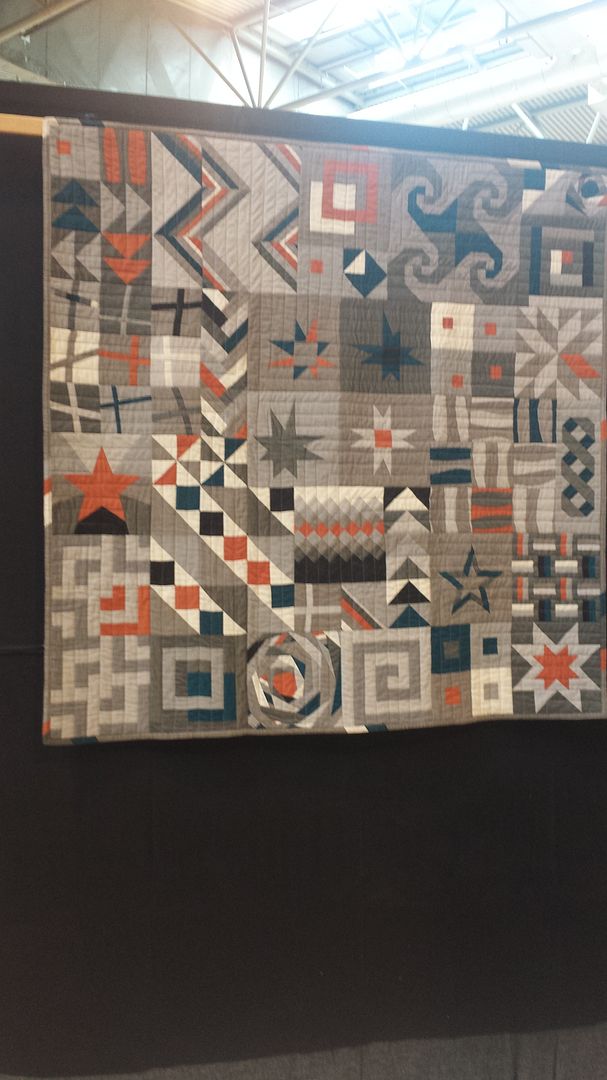 Helen Butcher - Modern Sampler Quilt (modern quilts)
On the first day I didn't actually buy much, I certainly remedied that the next day! Here is my haul.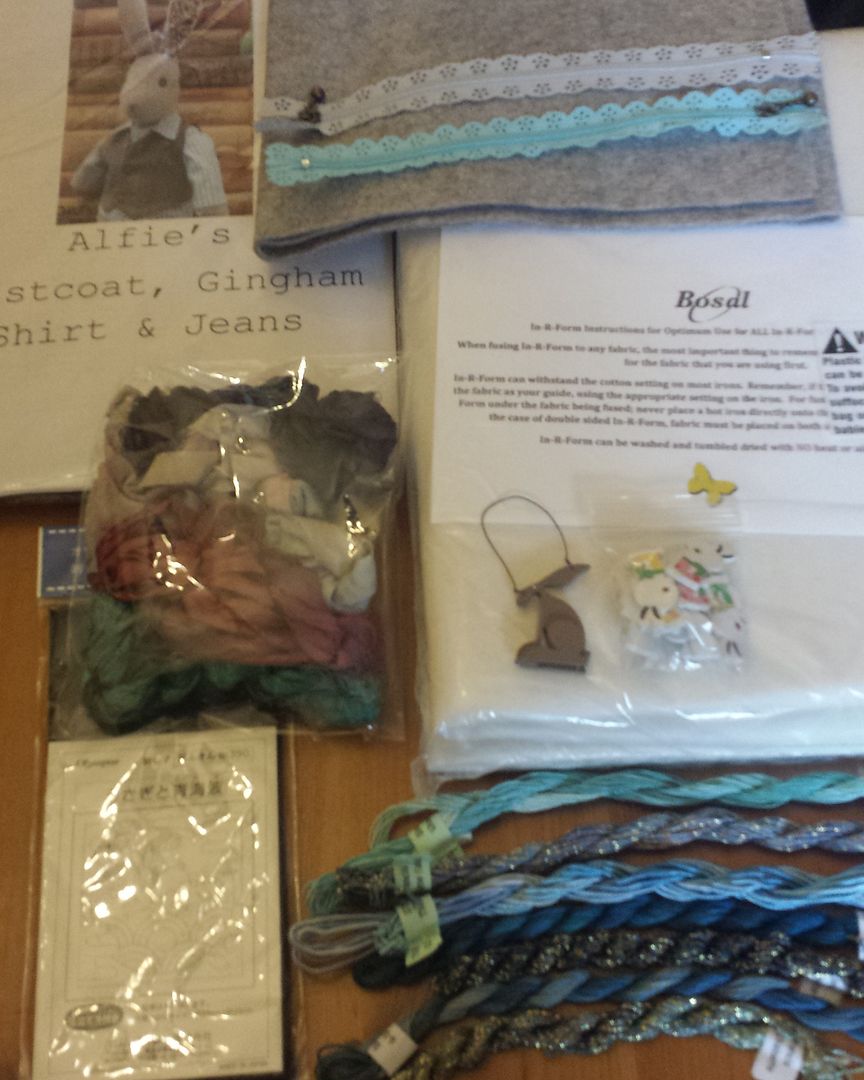 I bought the boy's clothes kit for the Luna Lapin, as I've already made Luna, I have the pattern so I just bought a piece of the felt to make Alfie - and his clothes of course! I bought the pretty zips as I've seen them around and felt I needed some! They were only £1. The threads are a selection from Stef Francis, some gimp, some ribbony, some cotton. There is also a Sashiko printed panel of a bunny to embroider, some bunny buttons and a bunny hanger.
That's it.
Oh, except of course for the fabric!
Most of it is blenders as that's what I use most, most of it was cheap and/or on sale. There are 46 Fat Quarters and 2 half metre pieces there! Not bad going I think. We'd met a couple of ladies at breakfast who were talking about spending a lot of money and I said that if you don't spend all the money you bring with you, you have failed. I'd like to confirm that I did not fail!